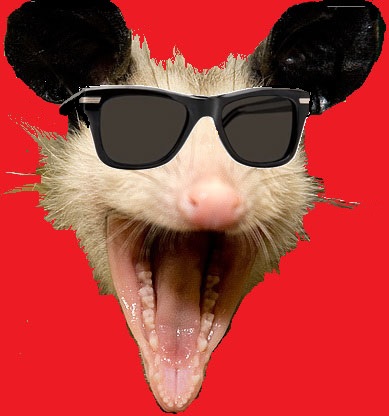 Holidays and Festivals
Johnny Appleseed Day (United States)
Reestablishment of Lithuania's Independence from the Soviet Union (Lithuania 1990)
Youth Day (Zambia)
311 Day (Band)
Worship of Tools Day
World Plumbing Day
Middle Name Pride Day
Turkey Vultures Return to the Living Sign
Fête de la Mandragore Translation: Mandrake Day (French Republican)
The 21st day of the Month of Ventôse in the French Republican Calendar
Toast of The Day
"An Irishman is never drunk as long as
He can hold onto one blade of grass and not
Fall off the face of the earth."
- Unknown
Drink of The Day
Soviet
1/2 oz. Sherry
1/2 oz. Vermouth, dry
1 1/2 oz. Vodka
1 twist of peel Lemon
Shake ingredients in a cocktail shaker with ice. Strain into an old-fashioned glass and garnish with a twist of lemon.
Generally served with Amontillado sherry.
Wine of The Day
Maryhill 2007 Proprietor's Reserve
Style - Zinfandel
Columbia Valley
$35
Beer of The Day
- Eastern Hemisphere -
Kalnapilis 7.30
Brewer - UAB "Kalnapilio – Tauro grupė" ; Panevezys, Lithuania
Style - German-Style Heller Bock/Maibock
- In Celebration of Lituanian Independence (restored March 11, 1990).
- Western Hemisphere -
Headdy Topper
Brewer - The Alchemist, Waterbury, Vermont, USA
Style - IPA
Joke of The Day
Q: What's the difference between an Irish wedding and an Irish funeral?
A: One less drunk.
Quote of the Day
"I went to a bookstore and asked the saleswoman, Where's the self-help section? She said if she told me, it would defeat the purpose."
- Unknown
Whiskey of The Day
Kilbeggan 15 Year Old Finest Irish Whiskey
$90
March Observances
Adopt A Rescued Guinea Pig Month
American Red Cross Month or Red Cross Month
Bell Peppers and Broccoli Month
Berries and Cherries Month
Brain Injury Awareness Month
Child Life Month
Colic Awareness Month
Colorectal Cancer Education and Awareness Month (Different sponsor than National Colorectal Cancer Awareness Month)
Credit Education Month
Deaf History Month (3/13 to 4/15)
Deep Vein Thrombosis (DVT) Month
Employee Spirit Month
Exotic Winter Fruit, Leeks and Green Onions Month
Expanding Girls' Horizons in Science and Engineering Month
National Expect Success Month
Holy Humor Month
Honor Society Awareness Month
Humorists Are Artists Month
International Expect Success Month
International Ideas Month
International Listening Awareness Month
International Mirth Month
International Women's Month
Malignant Hypertension Awareness & Training Month
March for Babies (March and April)
Music In Our Schools Month
National Athletic Training Month
National Caffeine Awareness Month
National Cheerleading Safety Month
National Chronic Fatigue Syndrome Awareness Month
National Clean Up Your IRS Act Month
National Color Therapy Month
National Colorectal Cancer Awareness Month (Different sponsor than Colorectal Cancer Awareness Month)
National Craft Month
National Ethics Awareness Month
National Eye Donor Month
National Frozen Food Month
National Irish-American Heritage Month
National Kidney Month
National Kite Month (3/31-4/30)
National March Into Literacy Month
National Multiple Sclerosis Education & Awareness Month
National Nutrition Month
National On-Hold Month
National Optimism Month
National Peanut Month
National Social Work Month
National Umbrella Month
National Women's History Month
Optimism Month
Play-the-Recorder Month
Poetry Month
Poison Prevention Awareness Month
Red Cross Month
Save Your Vision Month
Sing With Your Child Month
Small Press Month
Social Workers Month
Spiritual Wellness Month
Steroid Abuse Prevention Month
Supply Management Month
Vulvar Health Awareness Month
Workplace Eye Health and Safety Month
Workplace Eye Wellness Month
Youth Art Month
Observances this Week
Universal Women's Week, Second Week in March
National Sleep Awareness Week, Second Week in March
National Bubble Week, Second Week in March
National Crochet Week, Second Week in March
Daytona Bike Week, Second Week of March
Iditarod Race, Starts on the First Saturday in March, Ends the third Sunday.
Girl Scout Week, Week of March 12th Sunday through Saturday
National Agriculture Week, Second Full Week of March
Teen Tech Week, Second Full Week of March
Turkey Vultures Return to the Living Sign, March 11th to March 17th
Flood Safety Awareness Week, Second Work Week of March
International Brain Awareness Week, Second Monday to Sunday in March
Historical Events on March 11th
Born on March 11th
Died on March 11th