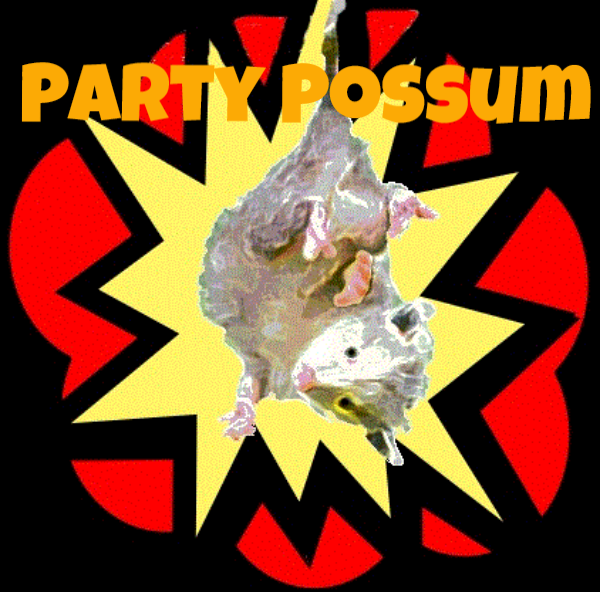 Holidays and Festivals
Independence Day (Turkmenistan) * (see below)
Independence Day (St. Vincent & Grenad...) * (see below)
National Day (Greece)
Flag Day (Greece) * CLICK HERE
National Tell a Story Day (Scotland and England)
Cranky Co-workers Day
Navy Day (USA)
Feast-day of St. Elesbaan (Roman Catholic)
Feast-day of Abbán, early Irish saint in Munster and Leinster, associated with many other churches (Roman Catholic)
Feast-day of St. Frumentius, the saint who introduced Christianity into Ethiopia. (Roman Catholic)
* Fantasy Fest (Key West, Florida, USA) (2012) From penultimate Friday - last Sunday in Oct (10 of 10)
* Independence Day (Turkmenistan) celebrating independence from USSR in 1991
* Independence Day (Saint Vincent and the Grenadines) celebrating independence from Britain in 1979
Fête de la Héliotrope Translation: Heliotrope Day (French Republican)
The Sixth day of the Month of Brumaire in the French Republican Calendar
Toasts of The Day
"To friends: as long as we are able
To lift our glasses from the table."
- Traditional
- Alternative -
Na Zdravi (Na zdrah vi) Translation: To Your Health
- Czech - In celebration of Independent Czechoslovak State Day
- Alternative -
Stin Eyiassou! (Stin Eye-ee-yass-ooh) Translation: To Your Health!
- Greek - In clelebration of The "Ohi day"
Drink of The Day
Negroni
1 Part Gin
1 Part Sweet red Vermouth
1 Part Campari
Stir into Glass over ice, Garnish and serve in an Old Fashioned Glass.
- It is an apéritif, a pre-dinner Cocktail intended to stimulate the appetite.
Wine of The Day
Desert Wind (2007) "Ruah", Wahluke Slope
Columbia Valley
$25
Beer of The Day
Two Hearted Ale
Brewer - Bell's Brewery, Galesburg, MI, USA
Style - American IPA
ABV - 7.1%
Joke of The Day
A boy was just being potty trained and his mom tried this new method with 6 steps:
1. Unbutton pants
2. Pull pants down
3. Pull foreskin back
4. Pee
5. Push foreskin forward
6. Pull pants up and button up
She walked past the bathroom one day and heard him going 1,2,3,4,5,6 and she was thinking she did good.
Then she walked past the next day and heard him saying real fast 3-5,3-5,3-5...
Quote of The Day
"An alcoholic is someone you don't like who drinks as much as you do."
- Dylan Thomas (born Dylan Marlais Thomas - October 27th, 1914 - November 9th, 1953), a Welsh poet and writer
October Observances
Adopt A Shelter Dog Month
American Cheese Month
American Pharmacist Month
Antidepressant Death Awareness Month
Apple Jack Month
Apple Month
Awareness Month
Bat Appreciation Month
Breast Cancer Awareness Month
Caffeine Addiction Recovery Month
Celebrate Sun Dried Tomatoes Month
Celebrating The Bilingual Child Month
Celiac Disease Awareness Month
Children's Magazine Month
Christmas Seal Campaign (10/1-12/31)
Church Library Month
Church Safety and Security Month
Class Reunion Month
Clergy Appreciation Month
Co-op Awareness Month
Computer Learning Month
Cookie Month
Cut Out Dissection Month
Diversity Awareness Month
Down Syndrome Awareness Month
Dyslexia Awareness Month
Eat Better, Eat Together Month
Eat Country Ham Month
Emotional Intelligence Awareness Month
Emotional Wellness Month
Employee Ownership Month
Energy Management is a Family Affair, Improve Your Home Month (10/1-3/31)
Fair Trade Month
Feral Hog Month or Hog Out Month
Financial Planning Month
Gay and Lesbian History Month
German-American Heritage Month
Global Diversity Awareness Month
Go Hog Wild, Eat Country Ham Month
Halloween Safety Month
Head Start Awareness Month
Health Literacy Month
Home Eye Safety Month
Intergeneration Month
International Augmentative & Alternative Communication (AAC) Awareness Month
International Drum Month
International Starman Month
International Strategic Planning Month
International Walk To School Month
Italian-American Heritage Month
LGBT History Month
Long Term Care Planning Month
Lupus Awareness Month
Month of Free Thought
National "Gain The Inside Advantage" Month
National AIDS Awareness Month
National Animal Safety and Protection Month
National Arts & Humanities Month
National Audiology Awareness Month
National Bake and Decorate Month
National Book Month
National Bullying Prevention Awareness Month
National Canine Good Health Month
National Caramel Month
National Chili Month
National Chiropractic Month
National Communicate with Your Kid Month
National Construction Toy Month
National Cookbook Month
National Crime Prevention Month
National Critical Illness Awareness Month
National Cyber Security Awareness Month
National Dental Hygiene Month
National Depression Education & Awareness Month
National Diabetes Month
National Disability Employment Awareness Month
National Domestic Violence Awareness Month
National Down Syndrome Month
National Ergonomics Month
National Family Sexuality Education Month
National Field Trip Month
National Gain the Inside Advantage Month
National Go On A Field Trip Month
National Kitchen & Bath Month
National Liver Awareness Month
National Medical Librarian Month
National Orthodontic Health Month
National Physical Therapy Month
National Pizza Month
National Popcorn Popping Month
National Pregnancy and Infant Loss Awareness Month
National Protect Your Hearing Month
National RSV Awareness Month
National Reading Group Month
National Roller Skating Month
National Sarcastic Awareness Month
National Seafood Month
National Spina Bifida Awareness Month
National Stamp Collecting Month
National Sudden Infant Death Syndrome (SIDS) Awareness Month
National Toilet Tank Repair Month
National Vegetarian Month
National Window Covering Safety Month
National Work and Family Month
Organize Your Medical Information Month
Pear and Pineapple Month
Photographer Appreciation Month
Polish American Heritage Month
Positive Attitude Month
Raptor Month
Rett Syndrome Awareness Month
Rhizomes and Persimmons Month
Rhubarb Month
Right Brainers Rule! Month
Sausage Month
Second Binary Month (2of 3) (0s and 1s)
Self-Promotion Month
Spinach Lovers Month
Squirrel Awareness Month (Different Than Squirrel Appreciation Day in January)
Tackling Hunger Month
Talk About Prescriptions Month
Wishbones for Pets Month (10/15 - 11/30)
Women's Small Business Month
Workplace Politics Awareness Month
World Blindness Awareness Month
World Menopause Month
Observances this Week
Disarmament Week,
October 24th to 30th

Peace, Friendship and Good Will Week,
October 24th to 30th

World Origami Days,
Oct. 24th to Nov. 11th

Shocktober A.K.A. Shocktoberfest,
Last Week of October

Devil Days,
Last Week of October

International Horror Festivals,
Last Week of October

Prescription Errors Education & Awareness Week,
Last Week in October

International Magic Week,
Last Week in October

Kids Care Week,
Week of October 27th, Monday to Sunday

Red Ribbon Week (Drug Prevention), Last Week of October
Give Wildlife a Brake! Week,
Week Before Daylight Savings Day
Historical Events on October 27th
Born on October 27th
1156 Count Raymond VI of Toulouse (d. 1222)
1401 Catherine of Valois, queen of Henry V of England (d. 1437)
1466 Erasmus, Dutch humanist and theologian (d. 1536)
1728 James Cook, British naval captain and explorer, discovered Sandwich Islands (d. 1779)
1739 Franz Ignaz Kaa, composer
1744 Mary Moser, English painter (d. 1819)
1746 Georg Anton Kreusser, composer
1760 August von Gneisenau, Prussian field marshal (d. 1831)
1762 Gijsbert K van Hogendorp, Dutch count/minister of Foreign affairs
1775 Traugott Maximilian Eberwein, composer
1782 Niccolò Paganini, Italian violinist and composer (Princess Lucca) (d. 1840)
1800 Benjamin Franklin Wade, MC (Union) (d. 1878)
1809 Peter "Peerke" Donders, Dutch RC missionary to Suriname
1811 Issac (Merrit) Singer, American inventor (1st practical home sewing machine) (d. 1875)
1811 Stevens Thomson Mason, first Governor of Michigan (d. 1843)
1814 Daniel H. Wells, Mormon leader and politician (d. 1891)
1817 Antoni Katski, composer
1828 Jacob Dolson Cox, Major General (Union volunteers), died in 1900
1829 Christopher Columbus Andres, Bvt Major General (Union volunteers)
1838 John Davis Long, 32nd Governor of Massachusetts (d. 1915)
1842 Giovanni Giolitti, Five time premier of Italy (1892-1921) (d. 1928)
1844 Klas Arnoldson, Sweden, politician/pacifist (Nobel 1908)
1844 Klas Pontus Arnoldson, Swedish writer and pacifist, recipient of the Nobel Peace Prize (d. 1916)
1854 Sir William Smith, Scottish founder of the Boys' Brigade (d. 1914)
1858 Theodore Roosevelt, 26th President of the United States (1901-1909) (Nobel Peace Prize 1906) (d. 1919)
1865 Charles Spencelayh, English painter (d. 1958)
1869 Viola Allen, actress, (d. 1948)
1872 Emily Post, authority on social behavior, writer (Etiquette) (d. 1960)
1873 Henry Tate, composer
1876 Jacqueline Royaards-Sandberg, actress (Un Soir Un Train)
1877 George Thompson, English cricketer (d. 1943)
1885 Sigrid Hjertén, Swedish modernist painter (d. 1948)
1889 Enid Bagnold, novelist (Chalk Garden, 1956 Award of Merit)
1892 Graciliano Ramos, Brazilian author/mayor of Palmeira
1892 Victor E van Vriesland, Dutch poet/critic (Mirror of Dutch Poetry)
1893 Johan G Dancer, Dutch poet (Meetings)
1894 Antonius "Toon" Verhey, violin cellist/conductor (Residence-orch)
1894 Fritz Sauckel, German Nazi General of Labor
1894 Oliver Leese, British general (d. 1978)
1895 John Boles, Greenville TX, singer/actor (Babes in Baghdad)
1896 Edith Brown, survivor of the Titanic (d. 1997)
1896 Edith Haisman, Titanic survivor
1904 Erno Schwarz, Hungarian American soccer player (d. 1974)
1906 Anton AM Struyken, minister of justice/governor Dutch Antilles
1906 Earle Cabell, American politician (d. 1975)
1906 Kazuo Ohno, Japanese dancer
1907 Helmut Walcha, German organist (church music)
1907 Moises F da Costa Gomez, premier Dutch Antilles
1908 Lee Krasner, American painter (d. 1984)
1910 Fred de Cordova, film and TV producer (Tonight Show)
1910 Jack Carson, Canadian actor (Star is Born, Mildred Pierce) (d. 1963)
1911 Leif Erickson, American actor (Invaders from Mars, On the Waterfront) and singer (d. 1986)
1912 Conlon Nancarrow, Texarkana Arkansas, composer (Soundings 4)
1913 Joe Medicine Crow, American tribal historian and anthropologist
1914 Dylan Thomas, Welsh poet (Child's Christmas in Wales) (d. 1953)
1914 Stanislaw Brunstein, artist
1915 Harry Saltzman, American film producer (Goldfinger) (d. 1994)
1916 Bob de Lange (Jacob Bernard), Dutch actor, director (Daniel)
1916 Kazimierz Brandys, writer
1917 Augustine Harris, British Bishop of Middlesbrough (d. 2007)
1917 Jack Plimsoll, South African cricketer
1917 Oliver Tambo, South African freedom fighter, co-founder (African National Congress) (d. 1993)
1918 Paul Dixon, American talk show host (Paul Dixon Show)
1918 Teresa Wright, American actress (Eleanor Gehrig-Pride of the Yankees) (d. 2005)
1920 K. R. Narayanan, 10th President of India (d. 2005)
1920 Nanette Fabray, American actress (Katherine-One Day at a Time)
1921 Anestis Logothetis, composer
1921 Warren Allen Smith, American encyclopedist
1922 Carlos Andres Perez, president of Venezuela (1974-79/89-94)
1922 George Young, soccer star
1922 Michel Galabru, French actor
1922 Poul Bundgaard, Danish actor and singer (d. 1998)
1922 Ralph Kiner, American baseball player (Pittsburgh Pirates), sportscaster (NY Mets)
1923 Roy Lichtenstein, American painter (painted comic book panels) (d. 1997)
1924 Michel Galabru, Safi Morocco, actor (Judge & the Assassin)
1924 Ruby Dee, American actress (Raisin in the Sun, Cat People, Roots)
1925 Albert Medwin, American inventor
1925 Jane Connell, Oakland California, actress (Jane-Stanley, Bridget-Dumpling)
1925 Mary Kay Steans, Glendale California, actress (Mary Kay & Johnny)
1925 Warren M Christopher, American lawyer, diplomat (1993–1997), minister of Foreign affairs (1993)
1926 H.R. Haldeman, American White House Chief of Staff (Watergate figure) (d. 1993)
1926 P G "Nana" Joshi, cricket wicketkeeper (Indian during 1950's)
1927 Dominick Argento, York Penn, composer (Colonel Jonathan the Saint)
1927 Edward Ralph Keinholz, sculptor
1928 Datta Gaekwad, cricketer (father of Anshuman, batted in 11 Tests 50's)
1928 Gilles Vigneault, Canadian poet, singer and songwriter
1928 Kyle Rote, NFL halfback (NY Giants 1951-61)
1928 Stefan Wewerka, German architect/sculptor
1929 Marino Iandioro, canned Tomato Pioneer
1929 Maurice Robert Johnston, English Lieutenant-General
1930 Bill George, NFL linebacker (Chicago Bears, LA Rams)
1931 David Bryant, English world champion bowler/tv-host
1931 Nawal el-Saadawi, Egyptian writer
1932 Jean-Pierre Cassel, French actor (Trout) (d. 2007)
1932 Kathy Cornelius, LPGA golfer
1932 Sylvia Plath (Victoria Lucas), American poet (Colossus, 3 Women, Bell Jar) (d. 1963)
1933 Floyd Cramer, American pianist (Last Date, On the Rebound) (d. 1997)
1933 John Sturdy, scholar
1934 David Barclay, British hotel magnate, multi-millionaire
1934 Frederick Barclay, British hotel magnate, multi-millionaire
1934 Giorgos Konstantinou, Greek actor and director
1937 Lara Parker, American actress
1938 Maurice Hinchey, (Rep-D-New York)
1939 John Cleese, British actor, writer, comedian (Monty Python, A Fish called Wanda)
1940 Anthea Joseph, music producer
1940 John Gotti, American free trader, mafia head of the Gambino family (d. 2002)
1940 Lee Greenwood, country singer (God Bless the USA)
1940 Maxine Hong Kingston, American writer
1941 Dick Trickle, American auto racer
1942 Lee Greenwood, American singer
1942 Phillip Catherine, rocker
1943 Carmen Argenziano, American actor
1943 Jerry Rook, American basketball player
1945 Carrie Snodgress, Park Ridge Ill, actress (Diary of Mad Housewife)
1945 John Kane, actor, writer
1945 Luis Inácio Lula da Silva, President of Brazil
1945 Peter Martins, Copenhagen, dancer-choreographer
1946 Carrie Snodgress, American actress (d. 2004)
1946 Ivan Reitman, Czechoslovakian-born Canadian film actor, producer (Ghostbusters, Animal House) and director
1946 Leslie Byrne, (Rep-D-Virginia)
1946 Peter Martins, Danish actor
1946 Steven R Nail, Canton Ill, USAF/astr (STS 51-G, 61-A, 37, 55)
1946 Terry J Hart, Pittsburgh Penn, astronaut (STS 41C)
1947 Terry Anderson, AP correspondent, US hostage held in Lebanon (1985-91)
1948 Byron Allred, Logan Ut, rocker (Steve Miller Band)
1949 Clifford Antone, American businessman (d. 2006)
1949 Garry W Tallent, American bass player (E Street Band)
1949 Jack Daniels, American country singer (Highway 101)
1949 Jose J P Hageman, Dutch MP (PvdA)
1949 Mike Kopetski, (Rep-D-Oregon)
1950 Fran Lebowitz, American writer, actress (Resident Alien)
1951 Carlos Frenk, Mexican-British cosmologist
1951 Jayne Kennedy-Overton, Wash DC, actress (Penitentary)
1951 K.K. Downing, English guitarist (Judas Priest)
1951 Nancy Jacobs, American politician
1951 Éric Morena, French singer
1952 Hameed Haroon, Pakistani publisher
1952 Roberto Benigni, Italian director and actor (Life Is Beautiful)
1952 Topi Sorsakoski, Finnish singer
1953 Michael Baker, Memphis Tn, Lt Cmdr USN/astronaut (STS 43, 52, 68, 81)
1953 Peter Firth, British actor (Equus, Lifeforce, The Hunt for Red October)
1953 Robert Picardo, American actor (Star Trek : Voyager, Gremlins 2)
1954 Chris Tavare, cricketer (England opener & occasional scorer of runs)
1954 Jan Duursema, American comic book artist
1955 Debra Bowen, American politician
1955 Michael Shamus Wiles, Actor (Breaking Bad, Fight Club)
1956 Jaq D. Hawkins, British author, occultist and lecturer
1956 Patty Sheehan, Middlebury VT, LPGA golfer (1994 US Women's Open)
1956 Veronica Hart, American porn actress
1957 Glenn Hoddle, English footballer (Tottenham)
1957 Jeff East, American actor
1958 Felix Wurman, American cellist and composer (d. 2009)
1958 Hazell Dean, rocker (Always Doesn't Mean Forever)
1958 Lee Carter, American Judge of the 25th Judicial Circuit (Alabama)
1958 Simon Le Bon, English singer (Duran Duran)
1959 Rick Carlisle, American basketball coach
1960 Tom Nieto, American baseball player
1961 Rick Gibson, Calgary Alta, Canadian Tour golfer (1990 CPGA)
1963 Deborah Moore, London England, actress (Danielle-Day of Our Lives)
1963 Farin Urlaub, German singer and guitarist (Die Ärzte)
1963 Marla Maples (Trump), American actress and model (Will Rogers Follies)
1964 Jill Hetherington, Brampton Ontario, tennis player (Olympics-96)
1964 Mark Taylor, Australian cricket captain (1994-1999)
1964 Mary Meagher-Plant, 100m butterfly swimmer (Oly-3 gold/silv/br-84, 88)
1965 Krista Blomquist, New Haven Conn, WPVA volleyballer (US Open-7th-1995)
1966 Brad Lauer, Humboldt, NHL right wing (Pitts Penguins)
1966 Grant Kenny, Norfolk Island NSW, Australasia golfer
1966 Hege Nerland, Norwegian politician (d. 2007)
1966 Marcos A. Ferraez, Actor (My Sister's Keeper)
1966 Matt Drudge, American blogger (The Drudge Report)
1966 Timm Rosenbach, NFL quarterback (NO Saints)
1967 Jaren Jackson, NBA guard/forward (Houston Rockets, San Antonio Spurs)
1967 Scott Weiland, American singer (Stone Temple Pilots, Velvet Revolver)
1967 Simone Moro, Italian mountaineer
1968 Antoinette Lucas, Crozier VA, field hockey midfielder (Oly-96)
1968 Kata Karkkainen, Helsinki Finland, playmate (Dec, 1988)
1968 Vinny Samways, English footballer
1969 Annie Patterson, composer
1969 Corey Foster, Ottawa, NHL defenseman (Pitts Penguins)
1969 John Kasay, NFL kicker (Carolina Panthers)
1970 Adrian Erlandsson, Swedish drummer (Cradle of Filth)
1970 Alama Ieremia, New Zealand rugby union player
1970 Bert Emanuel, wide receiver (Atlanta Falcons)
1970 Felix Bwalya, Zambian boxer
1970 Vernon Lewis, NFL cornerback (NE Patriots)
1971 Jade Arcade, American comics artist and writer
1971 Jorge Soto, Peruvian footballer
1971 Liz Pagano, Seattle Wash, WPVA volleyballer (National-13th-1994)
1971 Matt Brown, WLAF guard (Amsterdam Admirals)
1971 Mike Ricci, Scarborough, NHL center (Colorado Avalanche)
1971 Theodoros Zagorakis, Greek footballer
1971 Zaddick X Longenbach, Greenwalds Pa, fencer-foil (Olympics-96)
1972 Brad Radke, American baseball player, pitcher (Minnesota Twins)
1972 Elissa, Lebanese singer
1972 Evan Coyne Maloney, American filmmaker
1972 John Steel, Auckland NZ, 100m/200m swimmer (Olympics-96)
1972 Lee Clark, English footballer
1972 Maria de Lurdes Mutola, Mozambican athlete, 800m runner (Olympics-bronze-96)
1972 Marika Krook, Finnish singer (Edea)
1973 Alison "Ali" Malyn Shumate, Union City Tenn, Miss America-Tenn (1996)
1973 Jason Johnson, American baseball pitcher (Cincinnati Reds)
1973 Monica Louwerens, Greenville Miss, Miss America (Miss-Top 10-1996)
1974 Juan Viedna Schenkhuizen, soccer player (Ajax, NEC)
1975 Emily John Orton, Creswell Oregon, Miss America (Oregon-2nd-1996)
1975 Nicola Mazzucato, Italian rugby union player and coach
1975 Zadie Smith, British novelist
1977 Jirí Jarosík, Czech footballer
1977 Kumar Sangakkara, Sri Lankan cricketer
1978 David Walton, Actor (Fired Up!)
1978 Sergei Samsonov, Russian ice hockey player
1978 Stephanie Abrams, on-camera meteorologist for The Weather Channel
1978 Vanessa-Mae, Singapore musician
1979 Melanie Vallejo, Australian TV actress
1980 Cassia Riley, American model
1980 Tanel Padar, Estonian singer
1981 Andrea Riseborough, Actress (Oblivion)
1981 Han Hye-jin, South Korean actress
1981 Kristi Richards, Canadian freestyle skier
1981 Salem Al Fakir, Swedish musician and singer
1981 Troy Gentile, Actor (Good Luck Chuck)
1982 Dennis Moran, American computer hacker
1982 Keri Hilson, American singer, songwriter
1982 Patrick Fugit, American actor (Almost Famous)
1982 Takashi Tsukamoto, Japanese actor
1983 Brent Clevlen, American baseball player
1983 Martín Prado, Venezuelan baseball player
1984 Bam Doyne, American basketball player
1984 Brady Quinn, American football player
1984 Emilie Ullerup, Actress (A Little Bit Zombie)
1984 Irfan Pathan, Indian cricketer
1984 Kelly Osbourne, English television personality, Daughter of Ozzy Obourne
1986 Jon Niese, American baseball player
1986 Matty Pattison, English footballer
1987 Andrew Bynum, American basketball player
1987 Victor Genev, Bulgarian footballer
1987 Yi Jianlian, Chinese basketball player (Disputed)
1989 Erik Kloeker, American juggler
1989 Georgie Lalov, Actor (The Wolf of Wall Street)
1990 Chaz Monet, Actress (Ruby Bridges)
1992 Emily Hagins, Director (Pathogen)
1994 Eddie Alderson, American actor (Changeling)
1994 Hannah Dawson, Actress (An Inch Away)
1994 Hunter Ansley Wryn, Actress (Serenity)
1995 Cooper Pillot, American actor
1997 Nathan Wesdell, Actor (Lower Learning)
2001 Teilor Grubbs, Actress (Hawaii Five-0)
Died on October 27th