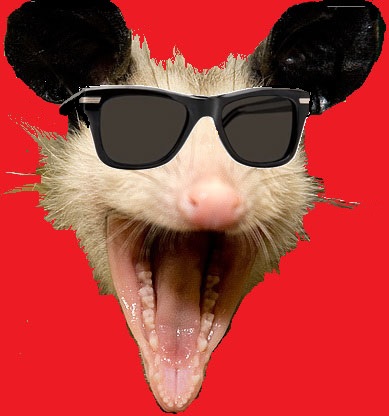 Holidays and Festivals
Independence Day (Guatemala)
Independence Day (El Salvador)
Independence Day (Honduras)
Independence Day (Nicaragua)
Independence Day (Costa Rica)
Engineer's Day (India) * (see below)
International Day of Democracy
The Battle of Britain (United Kingdom) * (see below)
Silpa Bhirasri Day (Thailand)
Restoration of Primorska to the Motherland Day (Slovenia)
Second Day of the Eleusinian Mysteries - In ancient Greece, when the priests of Demeter declared the public start of the rites.
Beginning of Hispanic Heritage Month, Natl (Sept 15-Oct 15)
Make a Hat Day
Felt Hat Day - On this day, men traditionally put away their felt hats.
Respect for the Aged Day (Japan before 2003) beginning in 2003, Respect for the Aged Day is held on the third Monday of September.
Feast day of Our Lady of Sorrows (Roman Catholic),
Feast day of Catherine of Genoa (Roman Catholic)
Feast day of Joseph Abibos (Roman Catholic)
Feast day of Saint Nicomedes (Roman Catholic)
Feast day of Roland de Medici (Roman Catholic)
* Ibiza Closing Parties Ibiza, Spain - Last 3 weeks of Sept (7-21)
* Engineer's Day (India) celebrated on birthday of Mokshagundam Visvesvarayya.
* The Battle of Britain (The United Kingdom) – the British commemorate the Battle of Britain on the day of the last massive Luftwaffe attack in 1940.
Fête de la Marron Translation: Chestnut Day (French Republican)
The 29th day of the Month of Fructidor in the French Republican Calendar
Toast of The Day
"Here's to hard work and fun filled vacations.
Great workmates and high expectations.
Here's to all your success and all the raised glasses.
So, this toast is for you, cuz you all are bad asses!"
- Anonymous
Drink of The Day
Harrogate Nights
1 Part Vodka
1/2 Part Peach Schnapps
1/2 Part Malibu
1 Part Fresh Orange Juice
1 Part Fresh Pineapple Juice
Dash of Fresh Cranberry Juice
Fill a Highball Glass With ice then add a dash of Cranberry Juice. Add the rest of the ingredients to the Boston Glass, Shake and Strain into the Highball Glass. Garnish and serve.
Wine of The Day
Cidrerie St. Nicolas (2009) Pom'Or Tradition Sparkling Cider
Style - Sparkling Cider
$12
Beer of The Day
Harvest Moon Rye
Brewer - Rock Bottom Brewery – Arlington, VA
Style - Rye Beer
- Harvest moon is a moon closest to the autumnal equinox OR any full moon that occurs in September
Joke of The Day
At 3am a desk clerk at a hotel gets a call from a drunk guy asking what time the bar opens. "It opens at noon," answers the clerk.
About an hour, later he gets a call from the same guy, sounding even drunker. "What time does the bar open?" he asks.
"Same time as before - noon," replies the clerk.
Another hour passes and he calls again, plastered. "Whatjoo shay the bar opins at?"
The clerk then answers, "It opens at noon, but if you can't wait, I can have room service send something up to you."
"No! I don't wanna git in, ah wanna git OUT!"
Quote of The Day
"No boy is as good as her father in his daughter's eyes. No father is as good as her boy in his mother's eyes."
- Unknown
Whisky Of The Day
Forty Creek John K. Hall Double Barrel Reserve Whisky
Price: $70
- Released for sale on Monday, September 15, 2008
September Observances
AKC Responsible Dog Ownership Month
All American Breakfast Month
Apple Month
Atrial Fibrillation Month
Attention Deficit Hyperactivity Disorder Month
Baby Safety Month
Backpack Safety America Month
Be Kind to Editors and Writers Month
Better Breakfast Month
Bourbon Heritage Month
Bumbershoot Festival (Seattle, Washington, USA)
Childhood Cancer Awareness Month
Childrens' Good Manners Month
Chili Peppers and Figs Month
Classical Music Month
College Savings Month
Craniofacial Acceptance Month
Eat Chicken Month
Fall Hat Month
Go Wild During California Wild Rice Month
Great American Low-Cholesterol, Low-fat Pizza Bake Month
Gynecologic Cancer Awareness Month
Happy Cat Month
Healthy Aging Month
Healthy Aging Month
Hunger Action Month
International Guide Dogs Month
International People Skills Month
International Self-Awareness Month
International Square Dancing Month
International Strategic Thinking Month
Library Card Sign-Up Month
Little League Month
Menopause Awareness Month
Million Minute Family Challenge (September-December)
Mold Awareness Month
National 5-A-Day Month
National Alcohol and Drug Addiction Recovery Month
National Biscuit Month
National Blueberry Popsicle Month
National Campus Safety Month
National Chicken Month
National Child Awareness Month
National Childhood Obesity Awareness Month
National Cholesterol Education Month
National Civics Awareness Month
National Coupon Month
National Courtesy Month
National DNA, Geonomics & Stem Cell Education Month
National Food Safety Education Month
National Fruit and Veggies Month (Also June)
National Head Lice Prevention Month
National Hispanic Heritage Month (September 15-October 15)
National Home Furnishings Month
National Honey Month
National Infant Mortality Awareness Month
National Mushroom Month
National Organic Harvest Month
National Osteopathic Medicine Month
National Ovarian Cancer Awareness Month (ovarian.org)
National Pediculosis (Head Lice) Prevention Month
National Piano Month
National Potato Month
National Preparedness Month
National Prime Beef Month
National Prosper Where You Are Planted Month
National Prostate Cancer Awareness Month
National Recovery Month
National Rice Month
National Sickle Cell Month
National Skin Care Awareness Month
National Wilderness Month
One-on-One Month
Passion Fruit and Peach Month
Peas and Radish Month
Pediatric Cancer Awareness Month
Pleasure Your Mate Month
Reunion Planning Month
Save The Koala Month
Sea Cadet Month
Self Improvement Month
Shameless Promotion Month
Southern Gospel Music Month
Sports and Home Eye Health and Safety Month
Subliminal Communications Month
United Planet Month
Update Your Resume Month
Virtual AKC Responsible Dog Ownership Days
Whole Grains Month
Women's Friendship Month
World Animal Remembrance Month
World Leukemia, Lymphoma And Myeloma Awareness Month
Observances this Week
International Housekeepers Week,
Second Full Week of September

Substitute Teacher Appreciation Week,
Second Full Week of September

Surgical Technologists Week,
Third Week of September

National Rehabilitation Awareness Week,
Third Week of September

Adult Day Services Week,
Third Week of September

National Farm Safety and Health Week,
Third Week of September

National Reye's Syndrome Awareness Week,
Third Week of September

Balance Awareness Week,
Third Week of September

Tolkien Week,
Third Week in September
(Hobbit Day falls on 9/22)
Dating and Life Coach Recognition Week,
Third Week of September

National Singles Week,
Third Week of September
National Emergency Preparedness Week,
September 11th to September 17th
National Love Your Files Week,
Third Monday through Friday
Historical Events on September 15th
Born on September 15th
Died on September 15th