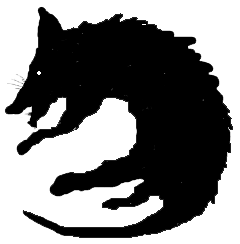 Holidays and Festivals
Liberation day (Goa)
Day for South-South Cooperation
Opalia (Roman Empire)
Look for an Evergreen Day
Oatmeal Muffin Day
Christian Feast Day of O Radix
Christian Feast Day of Pope Anastasius I
Fête de la Olive Translation: Olive Day (French Republican)
The 29th day of the Month of Frimaire in the French Republican Calendar
Toast of The Day
"May you live as long as you Wish,
and have all you Wish as long as you live.
This is my Christmas Wish for you."
- Unknown
Drink of The Day
Bumbo (Also Known as Bombo)
2 ounces Rum
1 ounce Water
2 Sugar Cubes
Sprinkle cinnamon
Sprinkle nutmeg
Mix together and garnish
Wine of The Day
Reynolds Family Winery (2007) Merlot
Style - Merlot
Stags Leap District
$45
Beer of The Day
Firestone Walker Hefeweizen
Brewer - Firestone Walker Brewing Co., Paso Robles, CA, USA
Style - South German-Style Hefeweizen
Joke of the Day
Santa Claus, the tooth fairy, an honest lawyer and an old drunk are walking down the street together when they simultaneously spot a hundred dollar bill.
Who gets it?
The old drunk, of course, the other three are mythical creatures.
Quote of the Day
"If life gives you lemons, you should make lemonade. And try to find somebody who's life is giving them vodka, and have a party."
- Ron White (December 19th 1956), an American stand up comedian.
Whisky of The Day
Pendleton Blended Canadian Whisky
Price: $30
December Observances
AIDS Awareness Month
Art and Architecture Month
Awareness Month of Awareness Months Month
Bingo's Birthday Month
Bingo Month
Cancer-Related Fatigue Awareness Month
Choose a Summer Camp Month, Natl
Colorectal Cancer Education and Awareness Month
Identity Theft Prevention and Awareness Month
International Calendar Awareness Month
International Sharps Injury Prevention and Awareness Month
Learn A Foreign Language Month
National Drugged and Drunk Driving Prevention Month
National Hand Washing Awareness Month
National Made in America Month
National Sign-Up for Camp Month
National Tie Month
National Write A Business Plan Month
Nativity Fast (Eastern churches) starts September 1st
Operation Santa Paws December 1st - 24th
Quince and Watermelon Month
Read a New Book Month
Root Vegetables and Exotic Fruits Month
Safe Toys and Gifts Month
Seasonal Depression Awareness Month
Spiritual Literacy Month
Take a New Year's Resolution to Stop Smoking (TANYRSS) December 17th - February 5th
The Christmas Seal Campaign Month
Tomato and Winter Squash Month
Universal Human Rights Month
Winter-een-mas season (to celebrate the joy of video gaming)
World Aids Month
Worldwide Food Service Safety Month
Write (to) a Friend Month
Observances this Week
Gluten-free Baking Week, Full Week Before Christmas
Las Posadas, December 16th through December 24th (Spain, Mexico, Guatamala, Southern USA)
Saturnalia, (Ancient Rome) December 17th - 23rd
Christmas Bird Count Week, December 14th through February 5th
Halcyon Days, 7 days before and 7 days after the Winter Solstice
Historical Events on December 19th
Born on December 19th
Died on December 19th