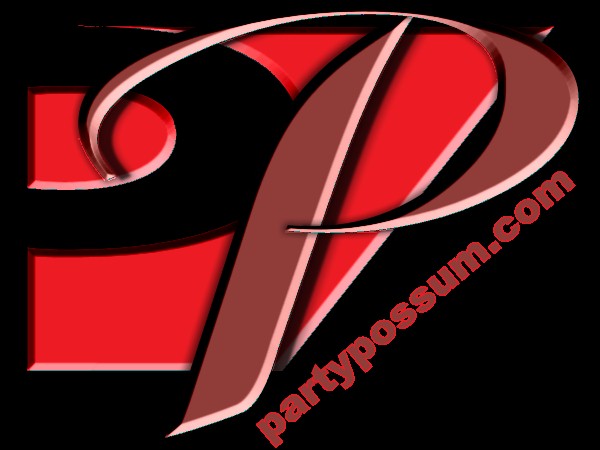 January 2nd
Holidays and Celebrations
Second day of New Year * CLICK HERE
Tweede Nuewe Jaar (South Africa) * CLICK HERE
Abor Day (Ukraine) * CLICK HERE
Victory of the Armed Forces (Cuba)
Kaapse Klopse (South Africa)
Ancestry Day or Forefather's Day or Hero's Day (Haiti)
Berchtold's Day (Liechtenstein & Switzerland), founding of Berne
Constitution Ratification Day (Georgia) in 1788
Kakizome (Japan)
Shigoto Hajime-Begin Work Day [beginning of the work year] (Japan)
Granada Day (Spain) since 1492
The Ninth day of Christmas (Western Christianity)
Betsy Ross Day (USA) since 1776
Bridge Day (New Caledonia)
Bank Holiday (Scotland, United Kingdom)
Victory of the Armed Forces (Cuba)
Kaapse Klopse (South Africa)
Cassé Gateau (Voudon)
Earth at Perihelion
National Motivation and Inspiration Day
National Science Fiction Day
Drinking Straw Patent Day (1888)
Boo Boo Bear's Birthday
National Cream Puff Day
National Buffet Day
National Personal Trainer Awareness Day
Run up the Flagpole and See if Anyone Salutes Day
Happy Meow Year for Cats Day
55-MPH Speed Limit Day
The ninth day and night of Christmas (Western Christianity) * CLICK HERE
Second day of the Hogmanay (Scotland) * CLICK HERE
Feast of Gregory of Nazianzus
Feast of Caspar del Bufalo
Feast of Macarius the Younger
Feast of Seraphim of Sarov
Feast of Saint Defendens of Thebes
Feast of Basil the Great
Commemoration of St Macarius the Younger, martyr (Christian)
Feast of the Holy Name of Jesus (most years) (old Roman Catholic)
Day of Victory of Love (Unification Church)
Memorial of St Basil the Great, Gregory Nazianzen, bishops (Roman Catholic)
Commemoration of St Gaspar del Bufalo, Italian priest (Roman Catholic)
Commemoration of Johann Loehe, pastor (Lutheran)
Asarah B'Tevet (Siege of Jerusalem); Tevet 10, 5756 (Jewish)
Ardoise Day Translation Slate Day (French Republican)
The 13th day of the Month of Nivose in the French Republican Calendar
Toast of The Day
"Let us resolve to do the best we can with what we've got."
- William Feather
Drink of The Day
Catcher in the Rye
Wild Turkey 101 rye
amontillado sherry
Torani Amer
Grand Marnier
Cynar
Stir and serve in a cocktail glass. Garnish with an orange ribbon.
- In Honor of of J. D. Salinger (1/1/1919)
Wine of The Day
Clos des Papes Châteauneuf-du-Pape (2010)
Style - Red Blend
Rhône Valley, France
$130
Beers of The Day
- Eastern Hemisphere -
Alaskan Barley Wine
Brewer - Alaskan Brewing Co. ; Alaska, USA
Style - American Barleywine
ABV - 10.4%
- Western Hemisphere -
Stella Artois
Brewer - Stella Artois ; Belgium
Style - Euro Pale Lager
ABV 5.0%
Joke of The Day
The other day, while Mike was seeing his shrink, the doctor asked
him what he looked for in a woman.
Mike replied, "Big boobs."
"No, I meant for a serious relationship."
Mike said, "Oh, seriously big boobs."
"No, no, no. I mean what do you look for in the one woman you
want to spend the rest of your life with?"
"Spend the rest of my life with one woman?" said Mike "No woman's
boobs are that big."
Quote of the Day
"A bar is better than a newspaper for public discussion."
-Jim Parker, on the importance of a healthy pub culture
Whiskey of The Day
The Dalmore 12 Year Old Single Highland Malt Scotch Whisky
$45
January Celebrations
Apple and Apricots Month
Artichoke and Asparagus Month
Be Kind to Food Servers
Bread Machine Baking Month
California Dried Plum Digestive Health Month
Carnival Season (Starting January 6th)
Celebration of Life Month
Cervical Cancer Awareness Month
Cervical Cancer Screening Month
Cherry Blossom Festival in Okinawa, Japan, a very colorful festivals every January in Nago since 1928.
Coffee Gourmet International Month
Family Fit Lifestyle Month
Financial Wellness Month
First Binary Month (1of 3) (0s and 1s)
International Brain Teaser Month
International Change Your Stars Month
International Creativity Month
International New Years Resolutions Month for Businesses
International Quality of Life Month
International Wayfinding Month
International Wealth Mentality Month
National Bath Safety Month
National Be On-Purpose Month
National Birth Defects Prevention Mont
National Blood Donor Month
National Book Blitz Month
National Braille Literacy Month
National Candy Month
National Child-Centered Divorce Awareness Month
National Clean Up Your Computer Month
National Egg Month
National Get Organized Month
National Glaucoma Awareness Month
National Hobby Month
National Hot Tea Month
National Lose Weight, Feel Great Month
National Mail Order Gardening Month
National Meat Month
National Mentoring Month
National Oatmeal Month
National Personal Self-Defense Awareness Month
National Polka Music Month
National Poverty in America Awareness Month
National Radon Action Month
National Skating Month
National Slavery and Human Trafficking Prevention Month
National Soup Month
National Stalking Awareness Month
National Thank You Month
National Volunteer Blood Donor Mont
National Wheat Bread Month
Prune Breakfast Month
Resolve to Eat Breakfast Month
National Returns Month
Rising Star Month
Self-Love Month
Self-help Group Awareness Month
Shape Up US Month
Thaipusam - Festival of Faith in Batu Caves, Malaysia
Thyroid Awareness Month
Tubers and Dried Fruit Month
World Buskers Festival in Christchurch, New Zealand.
Celebrations This Week
First Week 1st Week in January
Winterfest Week 1st Week in January
National Personal Trainer Awareness Week 1st Week in January
National Thank Your Customers Week 1st Week in January
Women's Self-Empowerment Week 1st Week in January
New Year's Resolutions Week 1st Week in January
Celebration of Life Week 1st Week in January
Diet Resolution Week 1st Week in January
Silent Record Week 1st Week in January
Someday We'll Laugh About This Week January 2nd-8th
Christmas Week,
December 25th through January 6th

The Twelve Days of Christmas,
December 25th through January 6th

Christmas Bird Count Week,
December 14th through February 5th
Historical Events on January 2nd
Born on January 2nd
Died on January 2nd