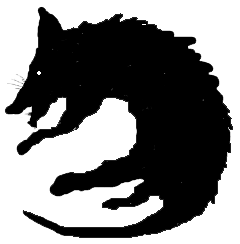 Holidays and Festivals
National Parents As Teachers Day (USA)
Mundus Patet (Roman) * (see below)
Cook Something Bold and Pungent Day
Dunce Day
Abet and Aid Punsters Day
Synaxis of the Archangel Michael and the other Bodiless Powers of Heaven in Greece, Cyprus and all other Eastern Orthodox Churches worldwide
Saint Demetrius Day celebrated by the Orthodox Churches that follow the old calendar (in Russia, Serbia etc.)
Feast of Blessed Elizabeth of the Trinity in the Catholic Church and Godfrey of Amiens
* Tasmanian Beerfest is held on the 2nd Saturday of November
* Mundus Patet (Roman), an ancient Roman harvest feast involving the dead.
Fête de la Dentelaire Translation: Leadworts Day (French Republican)
The 18th day of the Month of Brumaire in the French Republican Calendar
Toast of The Day
"Here's to beefsteak when you're hungry,
Whiskey when you're dry,
All the women you'll ever want,
And heaven when you die."
- Traditional Irish
- Variation -
"Here's to steak when you're hungry
Whiskey when you're dry
A lover when you need one
And Heaven when you die."
- Traditional Irish
Drink of The Day
Scarlet O'Hara
1 Part Southern Comfort
2 Parts Cranberry Juice
Combine ingredients in a cocktail shaker and then strain into a cold cocktail glass.
- In honor of Margaret Munnerlyn Mitchell (November 8th, 1900 - August 16th, 1949), an American author, who won the Pulitzer Prize in 1937 for her epic novel Gone with the Wind, her only major publication.
Wine of The Day
Hayman & Hill (2007) Reserve Selection
Style - Cabernet Sauvignon
Napa Valley
$20
Beer of The Day
Dirty Bastard
Brewer - Founders Brewing Co. Grand Rapids, MI
Style - Strong Ale
Joke of The Day
I felt sorry for a hypnotist I saw last night.He hypnotised 7 blokes,then he tripped over the microphone cord,and yelled "F*ck me"
What happened next will haunt me forever.
Quote of The Day
"Bad decisions make good stories."
- Unknown
Whisky of The Day
Glen Taite 19 Year Old Highland Single Malt Scotch Whisky
Price: $100
November Observances
Adopt A Senior Pet Month
American Diabetes Month
Aviation History Month
Banana Pudding Lovers Month
Beard Month (US)
Celebrate Empty Nester Month
Child Safety Protection Month
Diabetic Eye Disease Month
Epilepsy Awareness Month a.k.a. National Epilepsy Month
Family Stories Month
Final Binary Month (3of 3) (0s and 1s)
Gluten-Free Diet Awareness Month
Greens and Plantains Month
Historic Bridge Awareness Month
I Am So Thankful Month
International Creative Child and Adult Month
International Drum (Percussion) Month
International Microfinance Month
Learn Chinese Month
Lung Cancer Awareness Month
MADD's Tie One On For Safety Holiday Campaign (11/16-12/31)
Military Family Appreciation Month
Moustache Month a.k.a. Movember (Australia)
National AIDS Awareness Month
National Adoption Month a.k.a. National Adoption Awareness Month
National Alzheimer's Disease Month
National American Indian Heritage Month (Also see August)
National COPD Awareness Month
National Family Caregivers Month
National Family Literacy Month
National Georgia Pecan Month
National Home Care & Hospice Month
National Hospice Month
National Impotency Month
National Inspirational Role Models Month
National Life Writing Month
National Long-term Care Awareness Month
National Marrow Awareness Month
National Medical Science Liaison (MSL) Awareness & Appreciation Month
National Model Railroad Month
National Native American Heritage Month
National Novel Writing Month
National PPSI AIDS Awareness Month
National Pancreatic Cancer Awareness Month
National Peanut Butter Lovers Month
National Pet Cancer Awareness Month
National Pomegranate Month
National Roasting Month
National Scholarship Month
National Sleep Comfort Month
Native American Heritage Month (Also see August)
No-shave-ember
PTA Healthy Lifestyles Month
Peanut Butter Lovers' Month
Plum Month
Prematurity Awareness Month
Real Jewelry Month
Spinach Month
Squash Month
Sweet Potato Awareness Month (Also see February)
Vegan Month
Worldwide Bereaved Siblings Month
Observances this Week
Health Information and Technology Week ,First Full Week in November
International Fraud Awareness Week,
First Full Week in November

National Animal Shelter Appreciation Week,
First Full Week in November

National Nurse Practioner's Week,
First Full Week in November

National Rad Tech Week,
First Full Week in November

Intimate Apparel Week,
First Full Work Week in the Months of February, May, August, and November
Sherlock Holmes Weekend,
First Friday through Sunday in November
(Also Third Friday through Sunday in March)
Dear Santa Letter Week, November 7th through 13th
Pursuit of Happiness Week, November 7th through 13th
Home Care Aide Week, Second Week in November
American Education Week, Second Week in November
Youth Appreciation Week, Second Week in November
World Origami Days,
Oct. 24th to Nov. 11th
Historical Events on November 8th
Born on November 8th
30 Marcus Cocceius Nerva, Roman Emperor (d. 98)
35 Nerva, Roman Emperor (d. 98)
1342 Julian of Norwich, English saint (d. 1416)
1431 Vlad III the Impaler, Wallachian prince (d. 1476)
1491 Teofilo Folengo, Italian poet (d. 1544)
1572 Johan Sigismund, elector of Brandenburg/duke of Prussia
1590 Francesco Gonzaga, composer
1592 Domenico Mazzocchi, composer
1622 Galenus Abrahamsz de Haen, Dutch baptist pastor (Lambs' War)
1622 Charles X Gustaf, King of Sweden (1654-60) (d. 1660)
1647 Pierre Bayle, French-Netherlands theologist, philosopher, writer
1656 Edmond Halley, British astronomer (comet of Halley) and mathematician (d. 1742)
1657 Thomas Bullis, composer
1693 Leonhard Trautsch, composer
1706 Johann Ulrich von Cramer, German judge and philosopher (d. 1772)
1710 Sarah Fielding, English writer (d. 1768)
1715 Elisabeth Christine von Braunschweig-Bevern, wife of Frederick II "the Great" of Prussia (d. 1797)
1723 John Byron, British naval officer (d. 1786)
1760 Jean-Baptiste Dumonceau de Bergendael, South Neth earl, general
1768 Princess Augusta Sophia of the United Kingdom, (d. 1840)
1770 Friedrich Witt, composer
1777 Désirée Clary, queen of Sweden (d. 1860)
1785 Friedrich Wilhelm Michael Kalkbrenner, composer
1814 Girolamo Jeromin de Rada, Albanian poet (Skanderbeku)
1817 Claudius Wistar Sears, Brigadier General (Confederate Army) (d. 1891)
1817 Theodoor J Canneel, Flemish painter
1829 Samuel Wylie Crawford, Bvt Major General (Union Army) (d. 1892)
1830 Oliver Otis Howard, Major General (Union volunteers) (d. 1909)
1831 Edward R L Bulwer-Lytton, English statesman and Viceroy of India (1876-1880)
1836 Milton Bradley, American game manufacturer (d. 1911)
1847 Bram Stoker, Irish novelist (Dracula), theater manager (d. 1912)
1847 Jean Casimir-Perier, French politician (d. 1907)
1848 Gottlob Frege, German mathematician and logician (Begriffsschrift) (d. 1925)
1849 Edward Julius Biedermann, composer
1850 Karel Komzak, composer
1854 Johannes Rydberg, Swedish physicist (d. 1919)
1863 René (Raphael) Viviani, French historian, social premier (1914-15)
1866 Herbert Austin, English automobile pioneer (d. 1941)
1867 Ilmari Henrik Reinhold Krohn, composer
1868 Felix Hausdorff, German mathematician (d. 1942)
1869 Zinaida Gippius, Russian woman-poet in exile in France (d. 1945)
1876 Frank L Gillespie, American founder (Supreme Life Insurance Company)
1878 Marshall Walter "Major" Taylor, world champion cyclist (1899)
1879 King Baggot I, St Louis MO, director (Tumbleweeds)
1882 Lazare Saminsky, composer
1883 Arnold Edward Trevor Bax, English composer (Farewell My Youth) (d. 1953)
1883 Ethel Clayton, American actress (Hotel Continental)
1884 Hermann Rorschach, Swiss psychiatrist (d. 1922)
1885 Emil Fahrenkamp, German architect (d. 1966)
1885 Hans Cloos, German geologist (d. 1951)
1885 Tomoyuki Yamashita, Japanese general (d. 1946)
1887 Yury Alexandrovich Shaporin, composer
1888 David Monrad Johansen, Norwegian composer (d. 1974)
1893 Clarence Williams, American pianist and composer (d. 1965)
1893 John Miljan, American actor (Possessed, Final Extra, Susan Lenox)
1893 Prajadhipok, Rama VII, king of Thailand (d. 1941)
1895 Hermann Schey, German/Neth singer
1895 Photios Kontoglou, Greek writer, painter and iconographer (d. 1965)
1896 Bucky Harris, baseball player, manager (Phillies, Yankees) (d. 1977)
1897 Dorothy Day, author (Stump the Authors), social activist (d. 1980)
1898 Marie Prevost, Canadian actress (d. 1937)
1900 Charlie Paddock, American athlete (d. 1943)
1900 Georges Lonque, composer
1900 Margaret Mitchell, American author (Gone With the Wind) (d. 1949)
1900 Mihailo Vukdragovic, composer
1901 Gheorge Gheorghiu Dej, Romania party leader/president
1901 Szymon Laks, composer
1902 Mihail A Suslov, Soviet-party ideologist
1902 Walerian Josef Gniot, composer
1904 Cedric Belfrage English-born writer (d. 1990)
1905 Richard Nicholson, musician
1907 Otto Brenner, German worker's union leader
1908 Martha Gellhorn, American writer (d. 1998)
1909 Alberto Erede, Italian conductor
1912 Jean-Louis Martinet, composer
1912 Joseph Fattorini, businessman
1912 June Havoc, American actress (d. 2010)
1913 Robert Strauss, American actor (Sgt Gruzewsky-Mona McCluskey)
1914 Lute T de Cock, student, resistance fighter
1914 Norman Lloyd, American actor (Auschlander-St Elsewhere)
1916 Frank McGuire, basketball coach (won 550 games in 30 college seasons)
1916 June Havoc, American actress (Willy, Panic, GE Theater)
1916 Peter Weiss, Germany, Swedish author/dramatist/novelist (Marat/Sade)
1918 Hermann Zapf, German designer
1919 P. L. Deshpande, Indian author (d. 2000)
1920 Esther Rolle, American actress (d. 1998)
1920 Eugênio de Araújo Sales, Brazilian cardinal
1921 Douglas Townsend, composer
1921 Gene Saks, American actor, director (One & Only, Prisoner of 2nd Ave)
1921 Jerome Hines (Heinz), American basso (I am The Way)
1922 Ademir Marques de Menezes, Brazilian footballer (d. 1996)
1922 Christiaan Barnard, South African heart surgeon (perform 1st heart transplant) (d. 2001)
1922 Esther Rolle, American actress (Florida-Good Times, Maude)
1923 Dmitri T Jazov, Russian minister of defense (1991 coup)
1923 Jack Kilby, American electrical engineer (Nobel laureate) (handheld calculator, integrated circuit) (d. 2005)
1924 Joe Flynn, American actor (McHale's Navy) (d. 1974)
1927 Ken Dodd, English comedian
1927 Nguyen Khanh, Prime Minister of South Vietnam
1927 Patti Page, American singer
1927 Patti Page (Clara Ann Fowler), American singer (Tennessee Waltz)
1929 António Castanheira Neves, Portuguese philosopher
1929 Bobby Bowden, American football coach
1929 Trevor McMahon, NZ cricket wicketkeeper (v India & Pak 1955-56)
1930 Bob Harris, American actor (Jim-Troubleshooters)
1930 Edmund Happold, engineer
1931 Darla Hood, American actress (d. 1979)
1931 Morley Safer, Canadian journalist, TV newscaster (60 Minutes)
1932 Ben(jamin William) Bova, American sci-fi author (Exiled from Earth)
1932 Richard E Lawyer, American astronaut
1932 Stephane Audran, Versailles France, actress (Just Before Nightfall)
1933 Peter Arundell, British racing driver
1934 Roberta Hazard, USN Admiral
1935 Alain Delon, French actor (Honor Among Thieves, Return of Zorro)
1935 Alfonso López Trujillo, Colombian Cardinal Bishop (d.2008)
1936 Edward George Gibson, American astronaut (Skylab 4)
1936 Viscount Mountgarret (Butler), English large landowner
1938 Driss Basri, Moroccan Interior Minister (d. 2007)
1938 John Asprey, British jeweler, multi-millionaire
1938 Pleuni Touw, Dutch actress (Black Rider)
1938 Pleuntje "Pleuni" Cordon, actress (Dear Guys)
1938 Richard Stoker, composer
1942 Aleksandr Yakovlevich Kramarenko, Russia, cosmonaut
1942 Angel Cordero Jr., Puerto Rican jockey (won over 6,000 races)
1942 Gerald Alston, US singer (Manhattans-Crazy)
1943 Martin Peters, English footballer
1944 Bonnie Bramlett, American singer, vocalist (Delaney, Bonnie & Friends)
1944 Rodney Desborough Slater, rocker (Bonzo Dog Band)
1945 Arnold Rosner, composer
1945 David Jessel, British TV-reporter
1945 Judith Lang Zaimont, composer
1945 Roy Wood, Birmingham England, rock vocalist/cellist (ELO)
1945 Tony Mann, Aust cricket leggie (1977 century as nightwatchman v India)
1946 Guus Hiddink, Dutch football coach
1946 Roy Wood, English songwriter and musician (Electric Light Orchestra, The Move, Wizzard)
1947 Margaret Rhea Seddon, Murfreesboro Tenn, MD/astro (STS 51D, 40, SK:58)
1947 Minnie Riperton, American singer (Loving You) (d. 1979)
1948 Dale A Gardner, Fairmont Minn, Cmdr USN/astronaut (STS 8, STS 51A)
1949 Al Berger, rocker
1949 Bonnie Raitt, American country singer (Green Light, The Glow)
1949 Wayne LaPierre, Executive Vice Presidenf of the National Rifle Association.
1950 Mary Hart, American television personality
1951 Alfredo Astiz, Argentine general
1951 Larry Burnette, rocker (Firefall)
1951 Mary Hart, Sioux Falls SD, TV hostess (Entertainment Tonight)
1952 Alfre Woodard, American actress (Primal Fear)
1952 Christie Ann Hefner, daughter of Hugh Hefner, CEO (Playboy Enterprises)
1952 Jan Raas, Dutch cyclist
1952 Jerry Remy, American baseball player, color commentator
1953 Alfre Woodard, Tulsa Oklahoma, actress (St Elsewhere, Extremities)
1953 John Musker, American animation director
1954 David Bret, Anglo-French biographer and broadcaster
1954 Jeanette McGruder, American musician (P Funk)
1954 Kazuo Ishiguro, British author
1954 Michael D. Brown, U.S. Federal Emergency Management Agency director
1954 Rickie Lee Jones, American singer (Chuck E's in Love)
1954 Thanasis Pafilis, Greek politician
1956 Beverly Klass, LPGA golfer
1956 Randi Brooks, NYC, actress (Man With 2 Brains, Tightrope)
1956 Richard Curtis, British screenwriter (Love Actually)
1956 Steven Miller, American record producer
1957 Alan Curbishley, English football manager
1957 Porl Thompson, British musician (The Cure)
1957 Yohan Gunasekera, cricketer (2 Tests for Sri Lanka 1983)
1958 Don Byron, American clarinetist
1958 Terry Lee Miall, England, rock drummer (Adam & The Ants)
1959 Simon Davis, Victorian cricket pace bowler (Test v NZ 1986, no wkts)
1960 Michael Nyqvist, Swedish actor (The Girl with the Dragon Tattoo)
1960 Oleg Menshikov, Russian actor
1961 Leif Garrett, American singer, actor (Devil x 5, 3 for the Road)
1961 Micky Adams, English football manager
1962 Ron Johnson, Australian baseball hitting coach (Olympics-1996)
1963 Dwight Smith, Tallahassee FL, outfielder (Atlanta Braves)
1963 Paul Butcher, NFL linebacker (Carolina Panthers)
1964 Chuck Cecil, NFL safety (Houston Oilers)
1965 Bart Latuheru, soccer player (Vitesse)
1965 Craig Chester, American actor and screenwriter
1965 Jeff Blauser, American baseball player, infielder (Atlanta Braves)
1965 Mike Peluso, Pengilly Canada, NHL left wing (NJ Devils)
1966 Gordon Ramsay, British chef and reality television personality (Hells Kitchen)
1966 Michael Soles, CFL fullback (Montreal Alouettes)
1966 Ulrich Cruden, Soccer player (NEC)
1967 Courtney Thorne-Smith, American actress (Day by Day, Lucas, Summer School)
1967 Henry Rodriguez, Dominican Republic baseball player, outfielder (Montreal Expos)
1967 Jay Taylor, NFL cornerback (KC Chiefs)
1967 Kamar de los Reyes, American actor
1967 Kim Dugger, Wichita Kansas, Miss Kansas-America (1991)
1967 Mark Zollitsch, Orono Maine, kayak (alt-Olympics-96)
1967 Rhonda Kottke, Minneapolis Minn, WPVA volleyballer
1968 Jose Offerman, Dominican baseball player, infielder (KC Royals)
1968 Keith Jones, Brantford, NHL right wing (Washington Capitals)
1968 Michelle Kline, Circle Pines Minn, speed skater (Olympics-1994)
1968 Parker Posey, American actress (Tess Shelby-As the World Turns, The House of Yes)
1968 Sergio Porrini, Italian footballer
1968 Zara Whites, Dutch actress
1969 Devon McDonald, NFL linebacker (Indianapolis Colts)
1969 Ricardo McDonald, NFL linebacker (Cincinnati Bengals)
1969 Roxana Zal, American actress
1970 Diana King, Jamaican singer
1970 José Francisco Porras, Costa Rican footballer
1970 Qadry Ismail, NFL wide receiver (Minnesota Vikings, Miami Dolphins)
1970 Tom Anderson, co-founder of MySpace
1971 Aaron Yates (Tech N9NE), American rapper
1971 Anna Katrina Simcic, Christchurch NZ, backstroker (Olympics-96)
1971 Carlos Atanes, Spanish film director
1971 Twan Scheepers, soccer player (MVV)
1972 Chris Fydler, Sydney NSW NSW Australia, swimmer (Olympics-96)
1972 Gretchen Mol, American actress (Rounders)
1972 Ken Blackman, NFL guard (Cincinnati Bengals)
1973 Frantisek Kaberle, hockey defenseman (Team Czech Oly-gold-1998)
1973 Nicole Teter, San Diego California, 800m runner
1973 Tara Johnson, Miss USA-Wisconsin (1997)
1973 Vanesa Littlecrow, Puerto Rican cartoonist, dancer, writer and model
1974 Masashi Kishimoto, Japanese manga author
1974 Matthew Rhys, Welsh actor (Titus)
1974 Penny Heyns, South African swimmer
1974 Seishi Kishimoto, Japanese manga author
1975 Brevin Knight, American basketball player, NBA guard (Cleveland Cavaliers)
1975 José Pinto, Spanish footballer
1975 Stephen Saber, drummer/songwriter
1975 Tara Reid, American actress (The Big Lebowski)
1976 Brett Lee, Australian cricketer
1976 Colin Strause, American director
1977 Bucky Covington, American entertainer
1977 Jully Black, Canadian R&B singer
1977 Nick Punto, American baseball player
1978 Ali Karimi, Iranian footballer
1978 Júlio Sérgio Bertagnoli, Brazilian footballer
1978 Maurice Evans, American basketball player
1978 Shyne (Moses Michael Leviy), Belizean born rapper
1978 Spyros Gogolos, Greek footballer
1978 Tim de Cler, Dutch footballer
1979 Aaron Hughes, Northern Irish footballer
1979 Dania Ramírez, Dominican actress (Premium Rush)
1980 Ana Vidovic, classical guitarist
1980 Luis Fabiano, Brazilian footballer
1981 Azura Skye, American actress (Bandits)
1981 Joe Cole, English footballer
1982 Lynndie England, former U.S. Army reservist, associated with Abu Ghraib
1982 Mika Kallio, Finnish Grand Prix motorcycle racer
1982 Sam Sparro, Australian producer, songwriter, performer, former child actor
1982 Ted DiBiase Jr., Professional wrestler in WWE
1983 Blanka Vlašic, Croatian high jumper
1983 Kat Shoob, British television presenter
1983 Remko Pasveer, Dutch footballer
1983 Starlette Miariaunii, Actress (The Mechanic)
1985 Jack Osbourne, English television star
1985 Magda Apanowicz, Actress (The Butterfly Effect)
1986 Farren Monét, Actress (A Dog of Flanders)
1986 Jamie Roberts, Welsh and British & Irish Lions rugby player
1987 Sam Bradford, American football player and winner of the 2008 Heisman Trophy
1987 Samantha Droke, American actress (Horton Hears a Who!)
1988 Jessica Lowndes, Canadian actress (Altitude, 90210)
1989 Lee-Ann Simon, Actress (Best Enemies)
1990 Liam Swann, Editor (Something New)
1991 Riker Lynch, Actor (It's All Part of the Plan)
1992 Carlos Velasquez Corleto, Actor (Prince Badass)
1993 Caroline Ford, Actress (Good Luck Chuck)
1994 Allison Andreas, Actress (Belittled)
1996 Telana Lynum, Actress (G.I. Jesus)
2000 Madison and Marissa Poer Actresses, The Young and the Restless
2003 Lady Louise Windsor, British royal
Died on November 8th