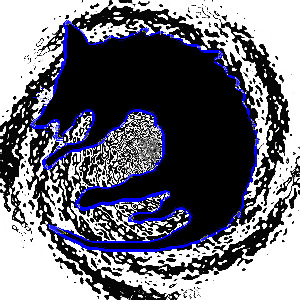 Holidays and Festivals
Rotuma Day (Fiji)
Frog Jumping Day
Leprechaun Day
National Night (Third) Shift Workers Day
Abbotsbury Garland Day (Dorset, England)
Root Canal Appreciation Day
Christian Feast Day of Gerard of Villamagna
Christian Feast Day of Glyceria
Christian Feast Day of John the Silent (Roman Catholic)
Christian Feast Day of Julian of Norwich (Roman Catholic)
Christian Feast Day of Our Lady of Fatima
Christian Feast Day of Servatius
Christian Feast Day of Feast of the Lemures (Roman Empire)
Election Day (the Philippines) (2013) * CLICK HERE
Fête de la Valériane Translation: Valerian Day (French Republican)
The 24th day of the Month of Floréal in the French Republican Calendar
Toast of The Day
"Here's to the bottle which holds a store
Of imprisoned joy and laughter!
Here's to this bottle,
Many more bottles,
And others to follow after."
- Anonymous
Drink of The Day
Whiskey Sour
2 Part Whiskey
Fill With Sweet and Sour Mix
Serve over Ice
Wine of The Day
Zynthesis 2009 Old Vine
Style - Zinfandel
Lodi
$15
Beer of The Day
Brewer's Alley India Pale Ale
Brewer - Brewer's Alley Restaurant and Brewery, Frederick, MD
Style - English-Style India Pale Ale
Joke of The Day
I came home from work early one night to find my wife and my best friend, sweaty and breathless in the living room. I said, "What's going on?"
My wife said, "Erm... We've been playing on the Wii Fit." She winked at my buddy and said, "Dave did VERY well."
As I walked out of the room, I heard them giggling and calling me a "dickhead", but I had the last laugh. I checked the next day, and none of his scores had even registered!
Quote of The Day
"Old age is always fifteen years older than you are."
- Anonymous
May Observances
ALS (Amyotrophic Lateral Sclerosis or Lou Gehrig's Disease) Awareness Month
APS (Antiphospholipid Antibody Syndrome) Awareness Month
American Wetlands Month
Arthritis Awareness Month
Asian American and Pacific Islander Heritage Month
Awareness of Medical Orphans Month
Bicycle Safety Month
Borderline Personality Disorder Month
Brain Tumor Awareness Month
Carrots and Cauliflower Month
Celiac Awareness Month
Clean Air Month
Community Living Month (Ontario, Canada)
Creative Beginnings Month
Date Your Mate Month
EcoDriving Month
Family Wellness Month
Fibromyalgia Education and Awareness Month
Freedom Shrine Month
Gardening for Wildlife Month
Get Caught Reading Month
Gifts From The Garden Month
Go Fetch! Food Drive for Homeless Animals Month
Good Car-Keeping Month, Natl
Grapefruit and Kiwi Month
Haitian Heritage Month
Heal the Children Month
Healthy Vision Month
High Blood Pressure Education Mont
Huntington's Disease Awareness Month
Internal Audit Awareness Month, Intl
International Audit Month
International Business Image Improvement Month
International Civility Awareness Month
International Multiple Sclerosis Month
International Victorious Woman Month
Jewish-American Heritage Month
Latino Books Month
(World) Lyme Disease Awareness Month
Melanoma and Skin Cancer Detection and Prevention Month
National Allergy and Asthma Awareness Month
National Arthritis Month
National Barbecue Month
National Better Hearing and Speach Month
National Bike Month
National Blood Pressure Month
National Cancer Research Month
National Correct Posture Month
National Egg Month
National Electric Safety Month
National Family Month (5/12 to 6/16)
National Foster Care Month
National Good Car Keeping Month
National Hamburger Month
National Hepatitis Awareness Month
National Inventors Month
National Lupus Awareness Month
National Meditation Month
National Mediterranean Diet Month
National Mental Health Month
National Military Appreciation Month
National Motorcycle Safety Month
National Moving Month
National Neurofibromatosis (NF) Awareness Month
National Older Americans Month
National Osteoporosis Awareness and Prevention Month
National Photo Month
National Photograph Month
National Physical Fitness and Sports Month
National Physiotherapy Month
National Prepare To Buy a Home Month
National Preservation Month
National Recommitment Month
National Salad Month
National Salsa (Food) Month
National Smile Month
National Stroke Awareness Month
National Sweet Vidalia Onions Month
National Teen Self-Esteem Month
National Tuberous Sclerosis Month
National Vinegar Month
National Week of The Ocean Festival Sea-son Thursday before the Second Saturday in March through Second Saturday in June
National Youth Traffic Safety Month
Personal History Month
Potatoes and Limes Month
Prader-Willi Syndrome Awareness Month
Preeclampsia Awareness Month
Prepare Tomorrow's Parents Month (5/12-6/16)
REACT Month
Revise Your Work Schedule Month
Skin Cancer Awareness Month
Strike Out Strokes Month
Sweet Vidalia Month, Natl
Tay-Sachs and Canavan Diseases Awareness Month
Teen CEO Month
Teen Self Esteem Month
Tennis Month
Tourette Syndrome Awareness Month (5/15 - 6/15)
Toxic Encephalopathy and Chemical Injury Awareness Month
Ultra-violet Awareness Month
Women's Health Care Month
Young Achiever Month
Young Achievers of Tomorrow Month
Observances this Week
Salvation Army Week, May 8th through May 15th
National Stuttering Awareness Week, Second Week in May
National Hospital And Healthcare Week, Second Week in May
National Running and Fitness Week, Second Week in May
National Nursing Home Week, Second Week in May or Starts Mother's Day to Saturday
Dystonia Awareness Week (UK), May 5th through May 13th
National Women's Health Week, 7 Days beginning with Mother's Day
Reading Is Fun Week, Second Full Week in May
Universal Family Week, Second Full Week in May
Food Allergy Awareness Week, Second Full Week in May
National Return To Work Week, Second Full Week in May
Salute to Moms 35+ Week, Second Full Week in May
Work At Home Moms Week, Second Full Week of May
National Stuttering Awareness Week, Second Full Week of May
Public Service Recognition Week,
Full Week of May 15th

National Police Week,
Full Week of May 15th
American Craft Beer Week,
7 Days Starting the Second Monday in May

World Trade Week,
12 Days Starting Second Monday in May

Children's Book Week,
7 Days Starting Monday of the Second Full Week in May

National Etiquette Week,
7 Days Starting Monday of the Second Full Week in May
National Transportation Week,
Full Week of the Third Friday in May
Historical Events on May 13th
Born on May 13th
Died on May 13th
384 Servatius/Aravatius, bishop of Tongeren
1162 Géza II of Hungary (b. 1130)
1176 Matthias I, Duke of Lorraine (b. 1119)
1312 Theobald II, Duke of Lorraine (b. 1263)
1381 John of Chatillon, governor/viceroy of Holland
1390 Robert II the Steward, King of Scotland (1371-90)
1573 Takeda Shingen, Japanese warlord (b. 1521)
1619 Johan van Oldenbarnevelt, Dutch statesman, lands advocate, beheaded (b. 1547)
1704 Louis Bourdaloue, French Jesuit preacher (b. 1632)
1732 Theodor Schwartzkopff, composer
1742 Ludwig IX, Landgrave of Hesse-Darmstadt (b. 1719)
1776 Anton de Haen, medical Ratio medendi
1787 Johann Michael Malzat, composer
1793 Martin Gerbert, composer
1807 Eliphalet Dyer, American statesman and judge (b. 1721)
1809 Beilby Porteus, Bishop of London (b. 1731)
1812 Johann Matthias Sperger, composer
1831 Christian G Korner, German lawyer
1832 Georges Cuvier, French naturalist (b. 1769)
1835 John Nash, English architect (Regent's Park) (b. 1752)
1839 Israel Ashkenazi of Shklov, found Ashkenazic community (1815)
1839 Joseph Fesch, French cardinal/war commission/earl/senator
1864 Junius Daniel, Confederate brig-general
1866 Nikolai Brashman, Russian mathematician (b. 1796)
1871 Daniel Auber, French composer (b. 1782)
1873 Kaspar Masek, composer, dies at 79
1882 Jules-Nicolas Crevaux, French explorer, murdered
1884 Cyrus Hall McCormick, American inventor (b. 1809)
1885 Friedrich Gustav Jakob Henle, German physician (b. 1809)
1885 Juliana Horatia (Gatty) Ewing, author (Lob Lie-by-the-Fire)
1892 Jean Alexander Ferdinand Poise, composer
1896 Nora Perry, writer
1901 Leopoldo Alas y Ureña, a.k.a. "Clarín", Spanish novelist and literary critic (b. 1851)
1903 Apolinario Mabini, Filipino political theoretician and Prime Minister (b. 1864)
1904 Jan Boissevain, ship owner/politician
1914 R E Foster, only dual England captain at cricket & soccer
1916 Sholom Aleichem, Russian author (Fiddler on the Roof) (b. 1859)
1921 Jean Aicard, French poet and novelist (b. 1848)
1925 Boris V Savinkov, Russian writer and terrorist (b. 1879)
1926 Libert H. Boeynaems, Belgian Catholic prelate (b. 1857)
1930 Fridtjof Nansen, Arctic explorer, diplomat (Nobel Peace Prize 1922) (b. 1861)
1930 Helena Lange, German feminist
1931 Josif Marinkovic, composer
1933 Paul Ernst, writer
1937 Ekaterina Geladze, mother of Joseph Stalin (b. 1858)
1938 Charles Edouard Guillaume, Nobel Prize laureate (b. 1861)
1942 Hyam Greenbaum, composer
1945 Tubby Hall, American musician (b. 1895)
1951 Marianne (Goudeket-)Philips, author (Issue Beukennoot)
1956 Aleksandr A Fadejev, Russ author (Young Guard), commits suicide
1957 Michael Fekete, Hungarian-born Israeli mathematician (b. 1886)
1961 Gary Cooper, American actor, 2 time Acad award winning actor (High Noon) (b. 1901)
1962 Frank Jenks, actor (Colonel Flack)
1962 Franz Jozef Kline, US expressionist painter
1962 Henry Trendley Dean, American dental researcher (introduced fluoridation into water) (b. 1893)
1963 Alois Hudal, bishop, helped Nazi war criminals escape (b. 1885)
1966 Henk (Hendrik M) of Randwijk, poet/editor in chief (illegal)
1967 Frank McGrath, actor (Wagon Train)
1971 Valerian Mikhaylovich Bogdanov-Berezovsky, composer
1972 Dan Blocker, American actor (Hoss-Bonanza) (b. 1928)
1974 Jaime Torres Bodet, Mexican writer (b. 1902)
1975 Bob Wills, American musician (Lone Prairie) (b. 1905)
1977 Mickey Spillane, Irish-American gangster (b. 1934)
1978 Albert Roberts, cricketer (5 Tests for NZ, 7 wickets)
1979 Nelly Aenders, actress (In Pyama)
1981 Carl Weinrich, composer
1982 Kara Abulfazogli Karayev, composer
1982 Renzo Rossellini, Italian compose
1985 Leatrice Joy, American actress, silent screen (b. 1893)
1985 Selma Diamond, comedienne (Selma-Night Court)
1988 Chet Baker, American jazz trumpeter, fell to death out of a hotel window (b. 1929)
1990 Venedikt Jerofejev, Russian writer
1991 Jimmy McPartland, jazz cornetist
1992 F. E. McWilliam, Northern Irish sculptor (b. 1909)
1992 Floyd Arceneaux, trumpeter
1992 Gisela Elsner, writer
1993 Borolas (Joaquin Garcia), Mexican comedian (Santa Sangre)
1993 Evert "Eef" Dolman, Dutch cyclist (Olympic-gold-1964)
1993 Joaquin Garcia, Mexican comic actor
1994 Arthur Basil Cotle, medievalist
1994 Duncan Hamilton, British racing driver (b. 1920)
1994 Ruth Gillette, actress (Wild Gold)
1995 Cecil Marley, cricketer (WICBC pres 1971-74, Jamaican capt 1946)
1996 John "Jack" Baines, mountaineering publisher
1999 Gene Sarazen, American golfer (b. 1902)
2000 Jumbo Tsuruta, Japanese professional wrestler (b. 1951)
2000 Paul Bartel, American actor (b. 1938)
2001 Jason Miller, American playwright (b. 1939)
2001 R.K. Narayan, Indian novelist (b. 1906)
2002 Ruth Cracknell, Australian actress (b. 1925)
2002 Valeri Lobanovsky, Ukrainian footballer and manager (b. 1939)
2005 Eddie Barclay, French record producer (b. 1921)
2005 George Dantzig, American mathematician (b. 1914)
2005 Michael Ross, American serial killer (b. 1959)
2006 Jaroslav Pelikan, American historian (b. 1923)
2006 Johnnie Wilder, Jr., American singer (b. 1949)
2008 Ron Stone, American television reporter (b. 1936)
2008 Saad Al-Abdullah Al-Salim Al-Sabah, Sheikh of Kuwait (b. 1930)
2009 Frank Aletter, American character actor (b. 1926)
2009 Rabbi Meir Brandsdorfer, member of the Rabbinical Court of the Edah HaChareidis, Jerusalem
2011 Bruce Ricker, American jazz and blues documentarian (b. 1942)
2011 Derek Boogaard, Canadian ice hockey player (b. 1982)
2012 Donald "Duck" Dunn, American bassist
2013 Kenneth Waltz, American political scientist (b. 1924)
2013 Joyce Brothers, American psychologist
2013 Chuck Muncie, American football running back
2013 Vladimir Romanovsky, Soviet sprint canoer