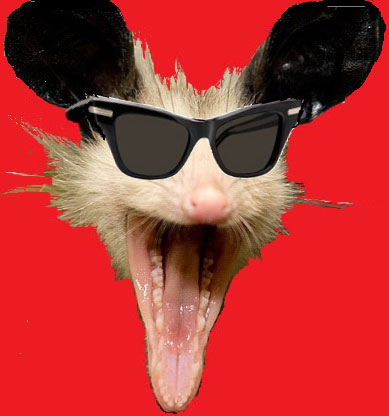 Holidays and Festivals
Festa e msuesit or Teacher's Day (Albania)
Discovery Day and Magellan Day (Guam)
One of the days dedicated to Vesiovus (Roman Empire)
Arabian Nights
National Be Heard Day
National Crown Roast of Pork Day
Genealogy Day
World Maths Day (Historically March 14 or First Wednesday in March)
Cereal Day
Fun Facts About Names Day
Anniversary of the Suez Canal Opening
U.S. Snowshoe Day
Dead Rat's Ball or Bal Rat Mort Ostend, Belgium - March - (1-3)
Best Ever" St. Patrick's Celebrations Start (Rolla, Missouri, USA) * CLICK HERE
Christian Feast Day of Perpetua and Felicitas
* Orange Battle at Carnevale di Ivrea (Italy) 2011
Fête de la Doronic Translation: Doronicum Day (French Republican)
The 17th day of the Month of Ventôse in the French Republican Calendar
Toast of The Day
"Here's hoping that you live forever
And mine is the last voice you hear."
- Willard Scott, (born March 7, 1934), an American media personality, from A Gentleman's Guide to Toasting.
Drink of The Day
Rob Roy
3 Parts Scotch Whisky
2.5 Parts Vermouth
2 Dashes Bitters
2 Dashes Simple Syrup
1 Cherry
Combine all except the cherry, in ice filled shaker and once shaken, with vigor, strain into chilled martini glass and garnish with the cherry.
- In Honor of Rob Roy MacGregor (baptised: March 7th, 1671 – D: December 28th, 1734) who fought to protect the "farmers' way of life." He earned the respect of this fellow Highlanders while receiving a prison sentence for treason. He escaped repeatedly and eventualluy several times and lived the remainder of his life as an outlaw. The Rob Roy cocktail was created in 1894 to celebrate the opening of the Herald Square musical that paid homage to this Scottish folk hero.
Rob Roy - Alternative
2 Parts Scotch
1 Part Sweet Vermouth
Shake and Strain into a Cold Cocktail Glass or a Cold Rocks Glass, Garnish with a Cherry.
Wine of The Day
Quady 2009 Red Electra
Style - Muscat
California
$15
Beer of The Day
Lands End Amber
Brewer - Kannah Creek Brewing Co., Grand Junction, Colorado, USA
Style - German-Style Brown Ale
Joke of the Day
An Irishman named O'Malley went to his doctor after a long illness.
The doctor, after a lengthy examination, sighed and looked O'Malley in the eye, and said, "I've some bad news for you. You have cancer, and it can't be cured. I'd give you two weeks to a month to live."
O'Malley was shocked and saddened by the news, but of solid character. He managed to compose himself and walk from the doctor's office into the waiting room. There, he saw his son who had been waiting. O'Malley said, "Well son, we Irish celebrate when things are good, and we celebrate when things don't go so well. In this case, things aren't so well. I have cancer, and I've been given a short time to live. Let's head for the pub and have a few pints."
After three or four pints, the two were feeling a little less somber. There were some laughs and more beers. They were eventually approached by some of O'Malley's old friends who asked what the two were celebrating. O'Malley told them that the Irish celebrate the good and the bad. He went on to tell them that they were drinking to his impending end. He told his friends, "I've only got a few weeks to live as I have been diagnosed with AIDS."
The friends gave O'Malley their condolences, and they had a couple more beers.
After his friends left, O'Malley's son leaned over and whispered his confusion. "Dad. I though you said that you were dying from cancer??? You just told your friends that you were dying from AIDS!"
O'Malley said, "I am dying of cancer, son. I just don't want any of them sleeping with your mother after I'm gone.
Quote of the Day
"What whiskey will not cure, there is no cure for."
- irish Proverb
Whiskey of The Day
Knappogue Castle Single Malt Irish Whiskey
Price: $35
March Observances
Adopt A Rescued Guinea Pig Month
American Red Cross Month or Red Cross Month
Bell Peppers and Broccoli Month
Berries and Cherries Month
Brain Injury Awareness Month
Child Life Month
Colic Awareness Month
Colorectal Cancer Education and Awareness Month (Different sponsor than National Colorectal Cancer Awareness Month)
Credit Education Month
Deaf History Month (3/13 to 4/15)
Deep Vein Thrombosis (DVT) Month
Employee Spirit Month
Exotic Winter Fruit, Leeks and Green Onions Month
Expanding Girls' Horizons in Science and Engineering Month
National Expect Success Month
Holy Humor Month
Honor Society Awareness Month
Humorists Are Artists Month
International Expect Success Month
International Ideas Month
International Listening Awareness Month
International Mirth Month
International Women's Month
Malignant Hypertension Awareness & Training Month
March for Babies (March and April)
Music In Our Schools Month
National Athletic Training Month
National Caffeine Awareness Month
National Cheerleading Safety Month
National Chronic Fatigue Syndrome Awareness Month
National Clean Up Your IRS Act Month
National Color Therapy Month
National Colorectal Cancer Awareness Month (Different sponsor than Colorectal Cancer Awareness Month)
National Craft Month
National Ethics Awareness Month
National Eye Donor Month
National Frozen Food Month
National Irish-American Heritage Month
National Kidney Month
National Kite Month (3/31-4/30)
National March Into Literacy Month
National Multiple Sclerosis Education & Awareness Month
National Nutrition Month
National On-Hold Month
National Optimism Month
National Peanut Month
National Social Work Month
National Umbrella Month
National Women's History Month
Optimism Month
Play-the-Recorder Month
Poetry Month
Poison Prevention Awareness Month
Red Cross Month
Save Your Vision Month
Sing With Your Child Month
Small Press Month
Social Workers Month
Spiritual Wellness Month
Steroid Abuse Prevention Month
Supply Management Month
Umbrella Month, Natl
Vulvar Health Awareness Month
Workplace Eye Health and Safety Month
Workplace Eye Wellness Month
Youth Art Month
Observances this Week
National Cheerleading Week, First Week in March
National Ghostwriters Week, First Week in March
National Write A Letter of Appreciation Week, First Week in March
Universal Human Beings Week, First Week in March
Severe Weather Preparedness Week, First Full Week in March
Celebrate Your Name Week, First Full Week in March
National Consumer Protection Week, First Full Week in March
National Procrastination Week, First Full Week in March
National Schools Social Work Week, First Full Week in March
National Sleep Awareness Week, First Full Week in March
National Words Matter Week, First Full Week in March
Professional Pet Sitters Week, First Full Week in March
Save Your Vision Week, First Full Week in March
Telecommunicator Appreciation Week, First Full Week in March
Read an E-Book Week, First Full Week in March
Return The Borrowed Books Week, First Full Week in March
Women in Construction Week, First Full Week in March
Newspaper in Education Week, First Work Week in March
National School Breakfast Week, First Work Week in March
Share A Story, Shape A Future Week, First Work Week in March
Iditarod Race, Starts on the First Saturday in March, Ends Two Sundays Later
Historical Events on March 7th
Born on March 7th
Died on March 7th