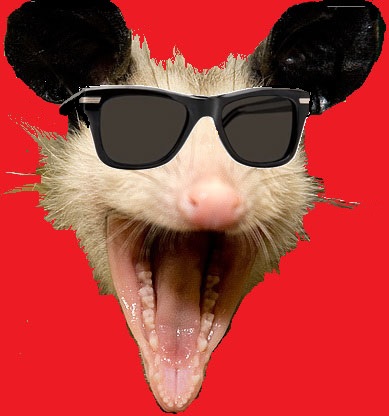 Holidays and Festivals
Independence Day (Eritrea)
Commonwealth Day (Belize)
Slavonic Literature and Culture Day (Russia)
Lubiri Memorial Day (Buganda)
Battle of Pichincha Day (Ecuador)
Bulgarian Education and Culture and Slavonic Literature Day (Bulgaria)
Slavonic Enlighteners' Day
Bermuda Day, Queen Victoria's birthday (Bermuda)
National Escargot Day
Brother's Day
Aldersgate Day (Methodism)
Feast of Saint Sarah is celebrated in Camargue, France by the Romani people (or Gypsies)
Feast of Saints Cyril and Methodius Day (Republic of Macedonia)
Feast of Saints Cyril and Methodius (Eastern Orthodox Church)
Fête de la Canard Translation: Duck Day (French Republican)
The Fifth day of the Month of Prairial in the French Republican Calendar
Toast of The Day
"To friendship: May differences of opinion cement it."
- Anonymous
Drink of The Day
Rum Swizzle
2 ounces Dark Rum
1 ounce Lime Juice
1 ounce Pineapple Juice
1 ounce Orange Juice
1/4 ounce Falernum
Shake with ice. Strain into a highball glass filled with ice. Garnish with a slice of orange and a Cherry
- In Honor of Bermuda Day, May 24th, AKA Victoria Day, Empire Day, and Commonwealth Day. A Rum Swizzle is Known as Bermudas National Drink.
Wine of The Day
Tamaya 2008 Carmenere
Style - Carmenère
Limari Valley
$15
Beer of The Day
Hennepin (Farmhouse Saison)
Brewer - Brewery Ommegang
Style - Farmhouse Ale
ABV - 7.7%
Joke of The Day
Dave worked in a pickle factory.
He had been employed there for many years when he came home one day to confess to his wife that he had a terrible compulsion. He had an urge to stick his penis into the pickle slicer.
His wife suggested that he should see a sex therapist to talk about it, but Dave said he would be too embarrassed. He vowed to overcome the compulsion on his own.
One day a few weeks later, Dave came home and his wife could see at once that something was seriously wrong.
"What's wrong, Dave?" she asked.
"Do you remember that I told you how I had this tremendous urge to put my penis into the pickle slicer?"
"Oh, Dave, you didn't!" she exclaimed.
"Yes, I did." he replied. "My God, Dave, what happened?"
"I got fired."
"No, Dave. I mean, what happened with the pickle slicer?"
"Oh...she got fired too."
Quote of The Day
"Give my people plenty of beer, good beer and cheap beer, and you will have no revolution among them"
- Queen Victoria (May 24th 1819 to January 22nd 1901), monarch of the United Kingdom of Great Britain and Ireland.
Whiskey of The Day
Buffalo Trace Kentucky Straight Bourbon Whiskey
Distiller: Buffalo Trace Distillery (Franklin County, Frankfort, KY)
ABV: 45% (90 proof)
Price: $30 (750mL)
www.smallbatch.com
May Observances
ALS (Amyotrophic Lateral Sclerosis or Lou Gehrig's Disease) Awareness Month
APS (Antiphospholipid Antibody Syndrome) Awareness Month
American Wetlands Month
Arthritis Awareness Month
Asian American and Pacific Islander Heritage Month
Awareness of Medical Orphans Month
Bicycle Safety Month
Borderline Personality Disorder Month
Brain Tumor Awareness Month
Carrots and Cauliflower Month
Celiac Awareness Month
Clean Air Month
Community Living Month (Ontario, Canada)
Creative Beginnings Month
Date Your Mate Month
EcoDriving Month
Family Wellness Month
Fibromyalgia Education and Awareness Month
Freedom Shrine Month
Gardening for Wildlife Month
Get Caught Reading Month
Gifts From The Garden Month
Go Fetch! Food Drive for Homeless Animals Month
Good Car-Keeping Month, Natl
Grapefruit and Kiwi Month
Haitian Heritage Month
Heal the Children Month
Healthy Vision Month
High Blood Pressure Education Mont
Huntington's Disease Awareness Month
Internal Audit Awareness Month, Intl
International Audit Month
International Business Image Improvement Month
International Civility Awareness Month
International Multiple Sclerosis Month
International Victorious Woman Month
Jewish-American Heritage Month
Latino Books Month
(World) Lyme Disease Awareness Month
Melanoma and Skin Cancer Detection and Prevention Month
National Allergy and Asthma Awareness Month
National Arthritis Month
National Barbecue Month
National Better Hearing and Speach Month
National Bike Month
National Blood Pressure Month
National Cancer Research Month
National Correct Posture Month
National Egg Month
National Electric Safety Month
National Family Month (5/12 to 6/16)
National Foster Care Month
National Good Car Keeping Month
National Hamburger Month
National Hepatitis Awareness Month
National Inventors Month
National Lupus Awareness Month
National Meditation Month
National Mediterranean Diet Month
National Mental Health Month
National Military Appreciation Month
National Motorcycle Safety Month
National Moving Month
National Neurofibromatosis (NF) Awareness Month
National Older Americans Month
National Osteoporosis Awareness and Prevention Month
National Photo Month
National Photograph Month
National Physical Fitness and Sports Month
National Physiotherapy Month
National Prepare To Buy a Home Month
National Preservation Month
National Recommitment Month
National Salad Month
National Salsa (Food) Month
National Smile Month
National Stroke Awareness Month
National Sweet Vidalia Onions Month
National Teen Self-Esteem Month
National Tuberous Sclerosis Month
National Vinegar Month
National Week of The Ocean Festival Sea-son Thursday before the Second Saturday in March through Second Saturday in June
National Youth Traffic Safety Month
Personal History Month
Potatoes and Limes Month
Prader-Willi Syndrome Awareness Month
Preeclampsia Awareness Month
Prepare Tomorrow's Parents Month (5/12-6/16)
REACT Month
Revise Your Work Schedule Month
Skin Cancer Awareness Month
Strike Out Strokes Month
Sweet Vidalia Month, Natl
Tay-Sachs and Canavan Diseases Awareness Month
Teen CEO Month
Teen Self Esteem Month
Tennis Month
Tourette Syndrome Awareness Month (5/15 - 6/15)
Toxic Encephalopathy and Chemical Injury Awareness Month
Ultra-violet Awareness Month
Women's Health Care Month
Young Achiever Month
Young Achievers of Tomorrow Month
Observances this Week
National Dog Bite Prevention Week,
Third Full Week in May

National Educational Bosses' Week,
Third Full Week of May

National New Friends, Old Friends Week,
Third Full Week in May

National Bike to Work Week,
Third Full Week in May

National Bike Week (USA),
Third Full Week in May

National Medical Transcription Week,
Third Full Week in May

National Backyard Games Week,
Third Full Week in May

International Coaching Week,
Third Full Week in May
(Moved from February in 2013)
Recreational Water Illness and Injury Prevention Week,
Week before Memorial Day

Old-Time Player Piano Weekend,
Thursday to Sunday before Memorial Day
Mudbug Madness Week,
Thursday to Last Sunday in May
Historical Events on May 24th
Born on May 24th
Died on May 24th