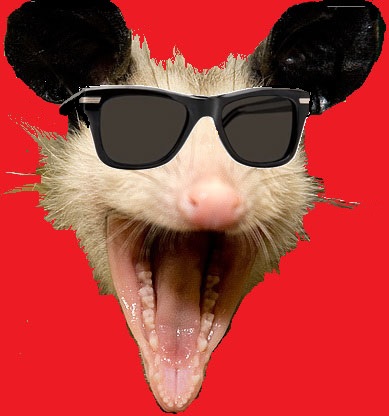 Holidays and Festivals
Republic Day (Pakistan)
Day of the Sea (Bolivia
Family Day (South Africa)
Sham el-Nessim (Egypt)
Labour Day (Jamaica) * CLICK HERE
Day of Hungarian-Polish Friendship (Hungary and Poland)
World Meteorological Day (UN)
Liberty Day
"OK" Day
Near Miss Day
National Puppy Day
National Chip and Dip Day
Lieldienas (Ancient Latvia)
National Organize Your Home Office Day
Tubilustrium, the fifth and final day of Quinquatria (Roman Empire)
Earliest date on which Easter Monday can fall (Christianity)
Christian Feast Day of Rafqa Pietra Choboq Ar-Rayès
Christian Feast Day of Turibius de Mongrovejo
National Cherry Blossom Festival (USA), March 20th through April 14th
Indian New Year (Northern and Central India - in the Vikram Samvat calendar), After the Spring Equinox, Usually march 23rd
Ugadi, New Year's Day in Karnataka and Andhra pradesh, After the Spring Equinox
Gudi Padwa, New Year's Day in Maharashtra, After the Spring Equinox
Cheiraoba, New Year's Day in Manipur, After the Spring Equinox
Navreh, Lunar New Near in Kashmir, After the Spring Equinox
Chaitti, New Year, The first day of month of Chaitra in the Bikram Samwat. After the Spring Equinox
(In Assam, Bengal, Kerala, Nepal, Orissa, Punjab and Tamil Nadu, households celebrate the new year when the Sun enters Aries on the Hindu calendar. This is normally on April 14th or April 15th.)
Fête de la Asperge Translation: Asparagus Day (French Republican)
The Third day of the Month of Germinal in the French Republican Calendar
Toast of The Day
"May your pockets be heavy and your heart be light,
May good luck pursue you each morning and night."
- Traditional Irish
Drink of The Day
Victor
1/2 oz. Brandy
1 1/2 oz. Gin
1/2 oz. Vermouth, sweet
Shake ingredients in a cocktail shaker with ice. Strain into a cocktail glass.
Wine of The Day
Coyote Canyon Winery 2008 Primitivo
Style - Primitivo
Horse Heaven Hills
$25
Beer of The Day
MacPelican's Scottish Style Ale
Brewer - Pelican Pub & Brewery, Pacific City, Oregon, USA
Style - Scottish-Style Ale
Joke of The Day
A European tourist is lost and stops in an Irish village to ask for directions.
He sees two old men sitting outside the pub enjoying their Guinness.
"Parlez-vous Francais, he asks.
The old men look at each other and shake their heads.
"Sprechen sie Deutsch?"
Again, the old men shake their heads.
Beginning to get a bit irritated, the tourist asks "Habla Espanol?"
The men once again shake their heads.
Totally exasperated by now, the tourist asks "Parla l'italiano?"
The men once again look at each other and then shake their heads in puzzlement.
The tourist is so disgusted that he drives off.
One old man says to the other, "You know, Sean, perhaps we should learn another language."
"Ah get on with yeh; look at him, he knows four and it didn't do him a bit of good."
Quote of the Day
"My friend David had his id stolen. So now we just call him Dav."
- Anonymous
Whiskey of The Day
Bushmills Original Irish Whiskey
Price: $25
March Observances
Adopt A Rescued Guinea Pig Month
American Red Cross Month or Red Cross Month
Bell Peppers and Broccoli Month
Berries and Cherries Month
Brain Injury Awareness Month
Child Life Month
Colic Awareness Month
Colorectal Cancer Education and Awareness Month (Different sponsor than National Colorectal Cancer Awareness Month)
Credit Education Month
Deaf History Month (3/13 to 4/15)
Deep Vein Thrombosis (DVT) Month
Employee Spirit Month
Exotic Winter Fruit, Leeks and Green Onions Month
Expanding Girls' Horizons in Science and Engineering Month
National Expect Success Month
Holy Humor Month
Honor Society Awareness Month
Humorists Are Artists Month
International Expect Success Month
International Ideas Month
International Listening Awareness Month
International Mirth Month
International Women's Month
Malignant Hypertension Awareness & Training Month
March for Babies (March and April)
Music In Our Schools Month
National Athletic Training Month
National Caffeine Awareness Month
National Cheerleading Safety Month
National Chronic Fatigue Syndrome Awareness Month
National Clean Up Your IRS Act Month
National Color Therapy Month
National Colorectal Cancer Awareness Month (Different sponsor than Colorectal Cancer Awareness Month)
National Craft Month
National Ethics Awareness Month
National Eye Donor Month
National Frozen Food Month
National Irish-American Heritage Month
National Kidney Month
National Kite Month (3/31-4/30)
National March Into Literacy Month
National Multiple Sclerosis Education & Awareness Month
National Nutrition Month
National On-Hold Month
National Optimism Month
National Peanut Month
National Social Work Month
National Umbrella Month
National Women's History Month
Optimism Month
Play-the-Recorder Month
Poetry Month
Poison Prevention Awareness Month
Red Cross Month
Save Your Vision Month
Sing With Your Child Month
Small Press Month
Social Workers Month
Spiritual Wellness Month
Steroid Abuse Prevention Month
Supply Management Month
Umbrella Month, Natl
Vulvar Health Awareness Month
Workplace Eye Health and Safety Month
Workplace Eye Wellness Month
Youth Art Month
Observances this Week
Campfire USA Birthday Week, Third Full Week in March
Health Information Professionals Week, Third Full Week in March
National Animal Poison Prevention Week, Third Full Week in March
National Inhalant and Poisons Awareness Week, Third Full Week in March
Root Canal Awareness Week, Third Full Week in March
Health Information Professionals (HIP) Week, (ahima.org) (Formerly Health Information & Technology Week) Third Full Week in March
American Chocolate Week, Third Full Week in March
Week of Solidarity with People's Struggling Against Racism & Discrimination, Fourth Week of March
Act Happy Week, Third Monday to Sunday

Historical Events on March 23rd
1026 Koenraad II crowns himself king of Italy
1066 18th recorded perihelion passage of Halley's Comet
1153 Treaty of Konstanz between Frederik I "Barbarossa" & Pope Eugene III
1174 Jocelin, abbot of Melrose, is elected bishop of Glasgow.
1490 1st dated edition of Maimonides "Mishna Torah" published
1534 Aragonese legal code formally recognised
1568 Treaty of Longjumeau: French huguenots go on strike
1579 Friesland joins Union of Utrecht
1593 English Congressionalist Henry Barrow accused of slander
1630 French troops occupy Pinerolo Piedmont
1657 France & England form alliance against Spain; England gets Dunkirk
1708 James Francis Edward Stuart (James III) lands at the Firth of Forth.
1743 George Frideric Handel's oratorio "Messiah" premieres in London
1752 Pope Stephen II elected to succeed Zacharias, died 2 days later
1775 Patrick Henry delivers his speech "Give me Liberty, or give me Death!" at St. John's Church in Richmond, Virginia, American Revolutionary War.
1794 Josiah G Pierson patents a "cold-header" (riveting machine)
1794 Lt-general Tadeusz Kosciuszko returns to Poland
1801 Tsar Paul I of Russia is struck with a sword, then strangled, and finally trampled to death in his bedroom at St. Michael's Castle.
1806 After traveling through the Louisiana Purchase and reaching the Pacific Ocean, explorers Lewis and Clark and their "Corps of Discovery" begin their arduous journey home.
1808 Napoleon's brother Joseph takes the throne of Spain
1821 Battle and fall of city of Kalamata, Greek War of Independence.
1832 British Parliament passes reform bill
1835 Charles Darwin reaches Los Arenales, in the Andes
1836 Coin Press invented by Franklin Beale
1839 1st recorded use of "OK" (oll korrect) (Boston's Morning Post)
1840 Draper takes 1st successful photo of the Moon (daguerrotype)
1848 The ship John Wickliffe arrives at Port Chalmers carrying the first Scottish settlers for Dunedin, New Zealand. Otago province is founded.
1849 Battle of Novara (King Charles Albert vs Italian republic)
1857 Elisha Otis's first elevator is installed at 488 Broadway New York City.
1858 Streetcar patented (E A Gardner of Phila)
1861 London's 1st tramcars, designed by Mr Train of NY, begins operating
1862 The First Battle of Kernstown, Virginia, marks the start of Stonewall Jackson's Valley Campaign. Though a Confederate defeat, the engagement distracts Federal efforts to capture Richmond.
1864 Encounter at Camden AR
1865 General Sherman/Cox' troops reach Goldsboro NC
1867 Congress passes 2nd Reconstruction Act over Pres Johnson's veto
1868 The University of California is founded in Oakland, California when the Organic Act is signed into law.
1868 University of California founded (Oakland California)
1879 War of the Pacific was fought between Chile and the joints forces of Bolivia and Peru. Chile successfully took over Arica and Tarapacá which left Bolivia as a landlocked country.
1880 Flour rolling mill patented (John Stevens of Wisc)
1881 Boers & Britain sign peace accord; end 1st Boer war
1881 Gas lamp sets fire to Nice France opera house; 70 die
1889 Pres Harrison opens Oklahoma for white colonization
1889 The Ahmadiyya Muslim Community was established by Hazrat Mirza Ghulam Ahmad in Qadian India.
1889 The free Woolwich Ferry officially opens in east London.
1896 The Raines Law is passed by the New York State Legislature, restricting Sunday sale of alcohol to hotels.
1896 Umberto Giordano's opera "Andrea Chénier," premieres in Milan
1901 Dame Nellie Melba, reveals secret of her now famous toast
1903 The Wright Brothers apply for a patent on their invention of one of the first successful airplanes.
1908 American diplomat Durham Stevens is attacked by Korean assassins Jeon Myeong-un and Jang In-hwan, leading to his death in a hospital two days later.
1909 Theodore Roosevelt leaves New York for a post-presidency safari in Africa. The trip is sponsored by the Smithsonian Institution and National Geographic Society.
1910 1st race at Los Angeles Motordrome (1st US auto speedway)
1912 Dixie Cup invented
1915 Zion Mule Corp forms
1917 Tornadoes kills 211 over 4 days in Midwest US
1918 Alick Wickham dives 200' into Australia's Yarra River
1918 Crépy-en-Laonnoise, German artillery shells Paris, 256 killed
1918 Lithuania proclaims independence
1918 Paris bombs "Thick Bertha's Dike" (nickname for the widow Krupp)
1919 Bashkir ASSR, in RSFSR, constituted
1919 In Milan, Italy, Benito Mussolini founds his Fascist political movement.
1919 Moscow's Politburo/Central Committee forms
1920 Perserikatan Communist of India (PKI) political party forms
1922 1st airplane lands at the US Capitol in Washington, DC
1922 KMJ-AM in Fresno CA begins radio transmissions
1922 WEW-AM in Saint Louis MO begins radio transmissions
1923 Frank Silver & Irving Conn release "Yes, We Have No Bananas"
1925 Tennessee becomes 1st state to outlaw teaching theory of evolution
1926 NHL Championship: Mont Canadiens outscore Pitt Pirates, 6-4 in 2 games
1929 1st telephone installed in White House
1930 US Ladies Figure Skating championship won by Maribel Vinson
1930 US Mens Figure Skating championship won by Roger Turner
1931 Bhagat Singh, Shivaram Rajguru and Sukhdev Thapar are hanged during the Indian struggle for independence. Their request to be executed by firing squad is refused. The day is now remembered in India as Shahidi divas or Martyr's day.
1933 Enabling Act, German Reichstag grants Adolph Hitler dictatorial powers
1933 Kroll Opera in Berlin opens
1933 The Reichstag passes the Enabling act of 1933, making Adolf Hitler dictator of Germany.
1934 US Congress accepts Philippines independence in 1945
1935 Signing of the Constitution of the Commonwealth of the Philippines.
1936 Italy, Austria & Hungary sign Pact of Rome
1937 LA Railway Co starts using PCC streetcars
1938 Judge Kenesaw Mountain Landis frees 74 St L Cardinals minor leaguers
1939 The Hungarian air force attacks the headquarters of Slovak air force in the city of Spišská Nová Ves, kills 13 people and began the Slovak–Hungarian War.
1940 1st radio broadcast of "Truth or Consequences" on CBS
1940 All-India-Moslem League calls for a Moslem homeland
1940 The Lahore Resolution (Qarardad-e-Pakistan or the then Qarardad-e-Lahore) is put forward at the Annual General Convention of the All India Muslim League.
1942 2,500 Jews of Lublin massacred or deported
1942 Japanese forces occupy Andaman Islands in Indian Ocean
1942 US move native-born of Japanese ancestry into detention centers
1942 In the Indian Ocean, Japanese forces capture the Andaman Islands, World War II.
1943 German counter attack on US lines in Tunisia
1944 Bomb assassination against Southern Tirol congregation in Rome, 33 die
1944 Nicholas Alkemade falls 5,500 m without a parachute & lives
1945 British 7th Black Watch crosses the Rhine
1945 Largest operation in Pacific war, 1,500 US Navy ships bomb Okinawa
1945 Premier Churchill visits Montgomery's headquarter in Straelen
1946 8th NCAA Men's Basketball Championship: Oklahoma State beats NC 43-40
1948 John Cunningham sets world altitude record (54,492' (18,133 m))
1949 Sidney Kingsley's "Detective Story," premieres in NYC
1950 "Great to Be Alive" opens at Winter Garden Theater NYC for 52 perfs
1950 22rd Academy Awards "All King's Men," Crawford & De Havilland win
1950 Sophocles Venizelos forms liberal Greeks government
1950 UN World Meteorological Org established
1951 Wages in France increase 11%
1952 Rangers with less than 14 minutes to go blow a 6-2 lead, losing 7-6 to Chicago Black Hawks. Mosienko scores 3 times in 21 seconds
1956 18th NCAA Men's Basketball Championship: SF beats Iowa 83-71
1956 Pakistan becomes the first Islamic republic in the Commonwealth. (Republic Day in Pakistan)
1956 Sudan becomes independent
1957 19th NCAA Men's Basketball Championship, NC beats Kansas 54-53 (3 OTs)
1957 US army sells last homing pigeons
1960 Explorer (8) fails to reach Earth orbit
1962 JFK visits SF
1962 NS Savannah, the first nuclear-powered cargo-passenger ship, is launched as a showcase for Dwight D. Eisenhower's Atoms for Peace initiative.
1962 Nawab of Pataudi captains India cricket v WI age 21 years 77 days
1962 Wake Forest coach "Bones" McKinney becomes 2nd person to play & coach
1962 William DeWitt buys Cin Reds for $4,625,000
1963 25th NCAA Men's Basketball Championship: Loyola beats Cin 60-58 (OT)
1963 Rolf Hochhuth's "Der Stellvertreter," premieres in Berlin
1964 UNCTAD 1 world conference opens in Geneva
1965 Gemini 3 launched, 1st US 2-man space flight (Grissom & Young)
1965 Moroccan army shoots on demonstrators, about 100 killed
1965 NASA launches Gemini 3, the United States' first two-man space flight (crew: Gus Grissom and John Young).
1966 1st official meeting after 400 years of Catholic & Anglican Church
1968 30th NCAA Men's Basketball Championship: UCLA beats NC 78-55
1968 Rev Walter Fauntroy, is 1st non-voting congressional delegate from DC
1969 Kathy Whitworth wins LPGA Port Charlotte Golf Invitational
1969 Rally for Decency (Miami)
1970 US performs nuclear test at Nevada Test Site
1971 Dutch 2nd Chamber accept simplified divorce
1971 USSR performs underground nuclear test
1972 Evil Knievel breaks 93 bones after successfully clearing 35 cars
1972 NY Yanks agree to continue playing ball in the Bronx
1973 After a 5½ year run soap "Love is a Many Splendored Thing" ends
1973 US performs nuclear test at Nevada Test Site
1973 Yoko Ono is granted permanent residence in US
1975 Sue Roberts wins LPGA Bing Crosby International Golf Classic
1976 International Bill of Rights goes into effect (35 nations ratifying)
1978 The first UNIFIL troops arrived in Lebanon for peacekeeping mission along the Blue Line.
1978 US performs nuclear test at Nevada Test Site
1979 Larry Holmes TKOs Osvaldo Ocasio in 7 for heavyweight boxing title
1979 Wings release "Goodnight Tonight"
1980 Archbishop Óscar Romero of El Salvador gives his famous speech appealing to men of the El Salvadoran armed forces to stop killing the Salvadorans.
1980 Border completes 150 in each inning of Test Cricket v Pakistan
1980 Donna Caponi Young Pro-Am wins LPGA National Golf Tournament
1980 France performs nuclear test
1980 Shah of Iran arrives in Egypt
1981 Supreme Court rules states could require, with some exceptions, parental notification when teen-age girls sought abortions
1981 Supreme Court upholds law making statutory rape a crime only for men
1982 Guatemala's government, headed by Fernando Romeo Lucas García is overthrown in a military coup by right-wing General Efraín Ríos Montt.
1982 Isle's Mike Bossy's 20th career hat trick-4 goals
1983 Strategic Defense Initiative, President Ronald Reagan makes his initial proposal to develop technology to intercept enemy missiles.
1983 US president Ronald Reagan introduces "Star Wars"-plan (SDI)
1984 Andrea Schone skates ladies world record 3 km (4:20.91)
1984 Ice Dance Championship at Ottawa won by J Torvill & Chris Dean (GRB)
1984 Ice Pairs Championship at Ottawa won by Underhill & Paul Martini (CAN)
1984 Ladies Fig Skating Championship in Ottawa won by Katarina Witt (GDR)
1984 Men's Fig Skating Championship in Ottawa won by Scott Hamilton (USA)
1985 Billy Joel weds supermodel Christie Brinkley
1985 Discovery moves to Vandenberg AFB for mating of STS 51-D mission
1985 Julian Lennon's 1st concert (San Antonio Texas)
1985 US performs nuclear test at Nevada Test Site
1986 6th Golden Raspberry Awards: Rambo: First Blood Part II wins
1986 Heavyweight Trevor Berbick KOs Pinklon Thomas
1986 Penny Pulz wins LPGA Circle K Tucson Golf Open
1987 Soap "Bold & Beautiful" premieres
1987 US offers military protection to Kuwaiti ships in the Persian Gulf
1987 West Germany SPD chairman Willy Brandt resigns
1989 2 Utah scientists claim they have produced fusion at room temperature
1989 Joel Steinberg sentenced to 25 yrs for killing his adopted daughter
1989 Stanley Pons and Martin Fleischmann announce cold fusion at the University of Utah.
1990 Former Exxon Valdez Captain Joseph Hazelwood ordered to help clean up Prince William Sound & pay $50,000 in restitution for 1989 oil spill
1991 1st World League of American Football games, London beats Frankfurt 24-11, Sacramento beats Raleigh-Dur 9-3 & Mont beats Birmingham 20-5
1991 20 Tornadoes kill 5 in Tennessee
1991 Sergei Bubka pole vaults world record indoor (6.12m)
1992 Florida Marlins begin selling tickets
1993 Belgian government of Dehaene, resigns
1993 NY Knicks & Phoenix Suns get into a major brawl
1994 A United States Air Force (USAF) F-16 aircraft collides with a USAF C-130 at Pope Air Force Base and then crashes, killing 24 United States Army soldiers on the ground. This later became known as the Green Ramp disaster.
1994 Aeroflot Flight 593 crashes in Siberia when the pilot's fifteen-year old son accidentally disengages the autopilot, killing all 75 people on board.
1994 Amy Fisher's lover Joey Buttafuoco is released from jail after 4 months & 9 days.
1994 At an election rally in Tijuana, Mexican presidential candidate Luis Donaldo Colosio is assassinated by Mario Aburto Martínez.
1994 Graeme Obree bicycles world record 10 km (11:28)
1994 Howard Stern formally announces his Libertarian run for NY governor
1994 Last day of Test cricket for Kapil Dev
1994 Richard Jacobs buys naming rights to Indians new ball park at Gateway for $13.8 million (renamed Jacobs Field)
1994 Russian Airbus A-310 crashes in Siberia (74-75 killed)
1994 Wayne Gretzky sets NHL record with 802 goals scored
1995 "How To Succeed in Business..." opens at R Rodgers NYC for 548 perfs
1995 Dollar equals 88.41 yen (record)
1996 Taiwan holds its first direct elections and chooses Lee Teng-hui as President.
1997 "Mandy Patinkin in Concert," closes at Lyceum Theater NYC
1997 17th Golden Raspberry Awards: Striptease wins
1997 Betsy King wins LPGA Standard Register PING
1997 Liberty Legends of Senior Golf
1997 Phil Mickelson wins Bay Hill Golf Invitiational
1997 Wrestlemania XIII in Chicago, Undertaker beats Psycho Sid for title
1997 wins Standard Register PING
1999 Gunmen assassinate Paraguay's Vice President Luis María Argaña.
2001 The Russian Mir space station is disposed of, breaking up in the atmosphere before falling into the southern Pacific Ocean near Fiji.
2003 In Nasiriyah, Iraq, 11 soldiers of the 507th Maintenance Company as well as 18 U.S. Marines are killed during the first major conflict of Operation Iraqi Freedom. 654 Iraqi combatants are also killed.
2004 Andhra Pradesh Federation of Trade Unions holds its first conference in Hyderabad, India.
2005 A major explosion at the Texas City Refinery kills 15 workers.
2005 The United States 11th Circuit Court of Appeals, in a 2-1 decision, refuses to order the reinsertion of Terri Schiavo's feeding tube.
2006 The Federal Reserve discontinues publishing M3 money supply.
2007 Burnley Tunnel catastrophe occurs in Melbourne, Australia.
2007 In Melbourne, Australia, a fire in the Burnley Tunnel kills three
2007 The Iranian Navy seizes Royal Navy personnel in the waters between Iran and Iraq
2012 African Union suspends Mali's membership following a coup
2013 20 people are killed and 200 are injured by a tornado in Brahmanbaria, Bangladesh
2013 The US Senate approves its first budget in four years by a margin of 50–49
2016 GPR investigation of Shakespeare's tomb at Holy Trinity Church in Stratford concludes the Bard's skull probably has been stolen
Born on March 23rd
1429 Margaret of Anjou, wife of Henry VI of England (d. 1482)
1599 Thomas Selle, composer
1638 Frederik Ruysch, Dutch physician and anatomist (d. 1731)
1645 William Kidd, Pirate Legend, possibly wrongly accused, From Scotland (d. 1701)
1699 John Bartram, American botanist, father of American botany (d. 1777)
1723 Agha Mohammad Khan Ghajar, King of Iran (d. 1771)
1732 Marie Adélaïde of France, daughter of Louis XV (d. 1800)
1736 Iman Willem Falck, Dutch governor of Ceylon (1765-83)
1749 Hugo Franz Karl Alexander von Kerpen, composer
1749 Pierre-Simon Laplace, mathematician/astronomer/physicist
1750 Johannes Matthias Sperger, composer
1754 Baron Jurij Vega, Slovenian mathematician, physicist, and artillery officer (d. 1802)
1761 John W de Winter, Dutch vice-admiral (Battle at Kamperduin)
1769 Augustin Daniel Belliard, French general (d. 1832)
1769 William Smith, English geologist and cartographer (Strata Identified by Organized Fossils) (d. 1839)
1795 Leopold Jansa, composer
1801 Peterus D Regout, Dutch industrialist (Sphinx, Maastricht)
1808 Jeronimo de Bosch Kemper, sociologist/historian (Statistic yearbook)
1811 Camille Marie Stamaty, composer
1811 Carl Gottfried Wilhelm Taubert, composer
1818 Don Carlos Buell, Major General (Union volunteers), died in 1898
1821 Aleksej F Pisemski, Russian writer (Clodhopper)
1823 Schuyler Colfax, American politician, 17th Vice President of the United States (1869-73) (d. 1885)
1825 Edward Lloyd Thomas, Brigadier General (Confederate Army) died in 1898
1826 Léon Minkus, Czech composer and violinist (d. 1917)
1831 Eduard Schlagintweit, German writer (d. 1866)
1834 Julius Reubke, German composer (d. 1858)
1837 Joseph Wieniawski, composer
1844 Eugene Gigout, composer
1847 Alexandru D Xenopol, Romania, historian
1854 Alfred Milner, Giessen Germany, British governor (Cape colony)
1857 Fannie Farmer, actress (namesake of a candy company)
1858 Ludwig Quidde, German pacifist, recipient of the Nobel Peace Prize (Nobel 1927) (d. 1941)
1862 Nathaniel Reed, American outlaw turned evangelist (d. 1950)
1863 Godfried CE van Daalen, Dutch general/governor of Atjeh
1864 Hjalmar Borgstrom, composer
1868 Dietrich Eckart, early supporter of Adolf Hitler's Nazi Party and member of Thule Society (d. 1923)
1869 Calouste Gulbenkian, Armenian businessman and philanthropist (d. 1955)
1874 J. C. Leyendecker, German American Illustrator (d. 1951)
1876 Muirhead Bone, Glasgow Scotland, etcher/engraver of architecture
1878 Franz Schreker, Austrian composer (d. 1934)
1880 Heikki Ritavuori, Finnish politician (d. 1922)
1881 Hermann Staudinger, German chemist, Plastics researcher (Nobel '53) (d. 1965)
1881 Roger Martin du Gard, French writer, Nobel laureate (Les Thibault-Nobel 1937) (d. 1958)
1882 C Montague Shaw, Adelaide Australia
1882 Emmy Noether, German mathematician (d. 1935)
1883 Faisal I ibn Hussein ibn Ali, 1st king of Iraq/Syria
1884 Glauco Velasquez, composer
1887 Anthony van Hoboken, Dutch musicologist (Haydn-catalog)
1887 Felix F Yussupov, Russian monarch
1887 Josef Capek, Czech writer (d. 1945)
1887 Juan Gris, Spanish-Cuban artist (Still Life Before an Open Window) (d. 1927)
1887 Prince Felix Yussupov, Russian assassin of Rasputin (d. 1967)
1887 Sidney Hillman, union leader (Sidney Hillman Foundation)
1891 Catherine Murphy Urner, composer
1893 Cedric Gibbons, American art director (d. 1960)
1893 G. D. Naidu (Gopalaswamy Doraiswamy Naidu), Indian Inventor & Engineer (Edison of India) (d. 1974)
1895 Dane Rudhyar, composer
1895 Encarnacion Alzona, Filipino historian (d. 2001)
1898 Georgios Grivas, Greek general/opposition leader on Cyprus
1898 Hazel Dawn, [LaTout], Utah, actress (Niobe, Under Cover, Feud Girl)
1899 Dora Gerson, German actress and singer (d. 1943)
1900 Erich Fromm, German-born psychoanalyst (Sane Society) (d. 1980)
1900 Jose Antonio Calcano, composer
1901 Edmund Rubbra, composer
1901 Jan H de Groot, Dutch resistance fighter/co-founder (Free Netherlands)
1902 Philip Ober, Fort Payne Ala, actor (Gen Stone-I Dream of Jeannie)
1904 H. Beam Piper, American science fiction author (d. 1964)
1905 Joan Crawford (Lucille Le Sueur), American actress (Mildred Pierce) (d. 1977)
1905 Lale Andersen, German singer and cabaretist (d. 1972)
1905 Paul Grimault, animator
1905 Ralph Perring, Lord Mayor (London)
1906 George Posford, composer
1907 Daniel Bovet, Swiss-born pharmacologist (Nobel laureate 1957) (d. 1992)
1907 Douglas Patrick Thomas Jay, politician
1908 Dominique de Menil, arts patron/human rights advocate
1910 Akira Kurosawa, Japanese film director (7 Samurai, Living) (d. 1998)
1910 Lale (Liselotte H) Anderson, German singer/actress (Der Pott)
1911 Augustus John "Gus" Risman, rugby league player
1911 Charles Joseph A Russhon, USAF lt col/liaison (James Bond films)
1911 Denis Wright, diplomat
1911 Edward Warner, diplomat
1911 Richard Chapman, golfer (1940 US amateur, 1951 British amateur)
1912 Alfred Schwarzmann, Germany, gymnist (Olympic-2 golds-1936)
1912 John Payne, Roanoke Va, actor (Dodsworth, Razor's Edge)
1912 Wernher von Braun, German-born physicist and rocket engineer (I Aim at the Stars) (d. 1977)
1914 Robert Gross, composer
1915 Francis Berry, poet/Shakespearean scholar
1915 Vasily Zaitsev, Soviet World War II hero (d. 1991)
1917 H C Allen, American historian
1917 Johnny Guarnieri, NYC, jazz pianist (Morey Amsterdam Show)
1917 Kenneth Tobey, actor (The Thing, Strange Invaders) [or Feb 23]
1917 Patricia Burke, Milan Italy, actress (Forbidden)
1919 Carl Graffunder, mid-century modernist architect
1919 Michael Lyne, British air Vice-marshal
1920 Alexander Grigori Harut'unyan, composer
1920 Geoffrey Bush, composer
1920 James Brown, Desdemona Tx, actor (Lt Rip Masters-Rin Tin Tin)
1920 Jimmy Edwards, comedy actor (Barnes)
1920 Neal Smith, United States Congressman (Rep-D-IA, 1959)
1920 Tetsuharu Kawakami, Japanese baseball player and coach
1921 Donald Malcome Campbell, British car and motorboat racer (1955 speed records) (d. 1967)
1921 Ian Todd, pres (Royal College of Surgeons)
1921 Wolfgang Altendorfer, writer
1922 Marty Allen, American comedian and actor (Allen & Rossi, Hello Dere)
1922 Ugo Tognazzi, Italian actor, director and screenwriter (La Cage Aux Folles) (d. 1990)
1923 Arnie Weinmeister, AAFC, NFL def tackle (NY Yankees, Giants)
1924 Bette Nesmith Graham, American inventor (d. 1980)
1924 Peter Godfrey, chartered accountant
1925 Cees de Ruyter, European champion billiards player
1925 David McNee, commissioner (Metropolitan Police)
1925 David Watkin, English cinematographer (d. 2008)
1926 Martha Wright, Seattle, singer (Let's Dance, Martha Wright Show)
1927 Osvaldo Lacerda, composer
1928 11th duke of Beaufort, English large landowner/multi-millionaire
1928 Alfred Morris, British MP
1929 Albert H Crews, astronaut
1929 Gerrit den Braber, Dutch composer/producer
1929 James Ackley Maxwell, actor/director (Traitors, Pyt Potter, Otley)
1929 Michael Manser, architect
1929 Roger Bannister, England, 1st to run a 4 minute mile (May 6, 1954)
1929 Sir Roger Bannister, English runner
1931 Norman F Lent, (Rep-R-NY, 197193 ), (d. 2012)
1931 Viktor Korchnoi, Russian chess player
1931 Yevgenij Grishin, Russian speed skater (d. 2005)
1932 Don Marshall, Canadian ice hockey player
1933 Geoffrey Leigh, CEO (Allied London Properties)
1933 Monique van Vooren, Belgium, actress (Andy Warhol's Frankenstein)
1933 Norman Bailey, British bass-baritone (Flying Dutchman)
1933 Philip Zimbardo, American psychologist, known for the Stanford prison experiment
1934 Bryan Bass, headmaster (City of London School)
1934 Fernand Gignac, Canadian singer and actor (d. 2006)
1934 Ludvig Faddeev, Russian mathematician
1934 Mark Rydell, American film and television director (Havana, Punchline, Long Goodbye)
1935 Barry Cryer, comedian/writer (Goodies Rule-OK, All You Need is Cash)
1935 Desmond Pitcher, CEO (Merseyside Development Corporation)
1937 Craig Breedlove, American land speed record holder, auto-racing champion (613 MPH-Spirit of America)
1937 Heinz Martin Lonquich, composer
1937 Robert Gallo, American physician
1938 Christopher Glenn, NYC, news anchor (CBS Nightwatch)
1938 Dave Pike, American jazz musician
1938 Kenneth J Gregory, warden (Goldsmiths' College)
1938 Maynard Jackson, first black mayor of Atlanta (d. 2003)
1939 Bert Berdis, Pitts, comedian (Tim Conway Show)
1939 Boris Ivanovich Tischenko, composer
1939 Pepe Lienhard, Swiss band leader and entertainer
1940 Brian Hastings, cricketer (NZ batsman in 70's)
1940 Luis Gasca, rocker
1940 Tariq Yunus, actor (Bollywood, Ashanti, Deceivers)
1941 Jim Trelease, American educator and children's literature author
1942 Walter Rodney, Guyanese historian and political figure (d. 1980)
1943 Gail Goodrich, NBA star (Lakers, Suns)
1943 Lee May, former Major League Baseball player
1943 Nils-Aslak Valkeapää, Finnish writer (d. 2001)
1943 Peter Graves, supt minister (Westminster Central Hall)
1944 Michael Nyman, British minimalist composer (Mesmer, Carrington)
1944 Salim Altaf, cricketer (Pakistan medium-pacer in 21 Tests 1967-78)
1944 Tony McPhee, English singer and guitarist (The Groundhogs)
1945 David Grisman, American bluegrass musician
1945 Franco Battiato, Italian singer, songwriter and filmmaker
1947 Barbara Rhodes, Poughkeepsie NY, actress (Don't Just Stand There)
1948 David Olney, American musician
1948 Michael Gleeson, otolaryngologist
1948 R J Bennett, FBA/geographer
1948 Wasim Bari, cricket wicket-keeper (Pakistan's most successful)
1949 Karen English, (Rep-D-Arizona)
1949 Ric Ocasek, American musician (The Cars)
1949 Roland Lee, American Watercolor Artist
1950 Anthony De Longis, American actor
1950 Corinne Clery, French actress (Moonraker, Yor)
1950 P R Scott, Headmaster (Bancroft's School, Woodford Green)
1951 Dick Mast, Bluffton OH, Nike golfer (1990 Mississippi Gulf Coast)
1951 Lis Howell, director of programs (GMTV)
1951 Ron Jaworski, American football player and analyst
1952 Kim Stanley Robinson, American author
1952 Patricia Richardson, Bethesda MD, actress (Jill-Home Improvement)
1953 Bo Diaz, Venezuelan baseball player (d. 1990)
1953 Chaka Khan (Stevens), American singer (Rufus-I am Every Woman)
1953 Geoffrey Clifton-Brown, British MP
1953 Kiran Mazumdar-Shaw, Indian entrepreneur, Chairman of Biocon Ltd
1953 Louie Anderson, Minn, comedian (Ratboy, Wrong Guys)
1954 Geno Auriemma, American basketball coach
1954 Kenneth Cole, American fashion designer
1955 Cindy Olavarri, Pleasant Hills California, cyclist (7-Eleven team)
1955 Moses Malone, American basketball player, NBA center (Atlanta Hawks, Milw Bucks, Phila '76ers)
1955 Petrea Burchard, American actress
1956 Andrew Mitchell, British MP
1956 José Manuel Barroso, Portuguese politician, president of the European Commission
1956 Laura Thorne, chef (named one of 10 best American chefs)
1957 Amanda Plummer, American actress (Hotel New Hampshire, Dollmaker)
1957 Lucio Gutierrez, 53rd President of Ecuador
1957 Robbie James, Welsh footballer (d. 1998)
1957 Sheila Rena Ingram, Wash DC, 4X400m relayer (Olympic-silver-1976)
1957 Teresa Ganzel, American actress (Teachers Only, Duck Factory)
1958 El Duce, American singer and drummer (The Mentors) (d. 1997)
1958 Etienne De Wilde, Belgian cyclist
1958 Michael Sorich, American voice actor, writer and director
1958 Serena Grandi (Fagioli), Bologna Itay, actress (Miranda)
1959 Catherine Keener, American actress
1959 Epic Soundtracks, English musician (Swell Maps, Crime and the City Solution, These Immortal Souls) (d. 1997)
1959 Philippe Volter, Belgian actor (d. 2005)
1960 Nicol Stephen, Deputy First Minister of Scotland
1960 Oscar Michael Moore, journalist
1960 Terry Sweeney, St Albans NY, writer/comedian (SNL)
1961 Helmi Johannes, Indonesian television newscaster
1961 Steve Holmes, Romanian-German porn actor
1962 Johan Steur, soccer player (FC Volendam)
1962 Steve Redgrave, British rower, 5 Olympic Gold Medals
1963 Ana Quirot, Cuba, 800m runner (Olympics-bronze/silver-92, 96)
1963 Kim Williams, Bethesda MD, LPGA golfer (1995 GHP Heartland-26th)
1963 Míchel (José Miguel González Martín), Spanish footballer
1964 Hope Davis, American actress
1964 John Pinette, American comedian
1965 Dante Jones, NFL linebacker (Denver Broncos)
1965 Daren Puppa, Kirkland Lake, NHL goalie (Tampa Bay Lightning)
1965 Gary Whitehead, American poet
1965 Marti Pellow, Scottish singer
1965 Richard Grieco, American actor and singer (21 Jump Street, Booker)
1965 Sarah Buxton, American actress
1965 Wayne Presley, Detroit, NHL right wing (Toronto Maple Leafs)
1966 James Saxon, NFL fullback (Philadelphia Eagles)
1966 Marti Pellow, rocker (Wet, Wet, Wet-Wishing I Was)
1966 Mike Remlinger, Middletown NY, pitcher (Cin Reds)
1967 David Ford, Canadian kayaker (Olympics-15-92, 96)
1967 Sandra Reinhardt, Pitts, actress (Another World, Illegal in Blue)
1968 Atul Wassan, cricketer (Indian pace bowler 1989-90)
1968 Curtis Mayfield, CFL receiver (Saskatchewan Roughriders)
1968 Damon Albarn, English musician (Blur, Gorillaz and The Good, the Bad & the Queen)
1968 David Maeva, CFL linebacker (BC Lions)
1968 Fernando Hierro, Spanish footballer
1968 Mark Maddox, linebacker (Buffalo Bills)
1968 Michael Atherton, English cricketer (Lancashire batsman & England captain)
1968 Mitch Cullin, American novelist
1970 Carl Pickens, NFL wide receiver (Cin Bengals)
1970 Turhon O'Bannon, CFL receiver (Winnipeg Blue Bombers)
1971 Alexander Selivanov, Russian ice hockey player, NHL right wing (Tampa Bay Lightning)
1971 Chris Lipuma, Oak Lawn, NHL defenseman (Tampa Bay Lightning)
1971 Demetrius DuBose, NFL linebacker (Tampa Bay Bucs)
1971 Gail Porter, British television presenter
1971 Hiroyoshi Tenzan, Japanese professional wrestler
1971 Hiroyoshi Yamamoto, wrestler (NJPW)
1971 Karen McDougal, American model, playmate (Dec, 1997)
1971 Renette Cruz, Miss Universe-Canada (1996)
1971 Yasmeen Ghauri, Canadian supermodel (Valentino Perfume)
1972 Jennifer K Chapman, Miss USA-Massachusetts (1997)
1972 Joe Calzaghe, Welsh boxer
1972 Jonas Bjorkman, Vaxjo Sweden, tennis star (Davis Cup 1994)
1972 Judith Godrèche, French actress and author
1972 Ryan Kuwabara, hockey forward (Team Japan 1998)
1973 David Vaughn, NBA forward (Orlando Magic, SF Warriors)
1973 Igor Nikitin, hockey defenseman (Team Kazakhstan Oly-1998)
1973 Jason Kidd, American basketball player, NBA guard (Phoenix Suns, Dallas Mavericks)
1973 Jerzy Dudek, Polish footballer
1973 Kathy Carboy, Cincinnati, Ohio, diver (Olympics-96)
1973 Naoko Sawamatsu, Nishinomiya Japan, tennis star (1994 Singapore)
1973 Ninya Perna, Miss USA-Nevada (1997)
1973 Rob Lazeo, CFL offensive tackle (Saskatchewan Roughriders)
1973 Wim Eyckmans, Belgian racing driver
1974 Eric Washington, NBA guard (Denver Nuggets)
1974 Scott Galyon, linebacker (NY Giants)
1974 Tony Alberda, Dutch soccer player (SC Heerenveen, Emmen)
1975 Alydar, American racehorse (d. 1990)
1975 Rita Grande, Napoli Italy, tennis star (3rd round 1996 Aust Open)
1976 Dougie Lampkin, English motorcycle trials rider
1976 Jayson Blair, American journalist and author
1976 Jeremy Newberry, American football player
1976 Joel Peralta, Dominican baseball player
1976 Keri Russell, American actress (Mickey Mouse Club, Lottery, Daddy Girls)
1976 Michelle Monaghan, American actress
1976 Nolan Baumgartner, Calgary, NHL defenseman (Washington Capitals)
1976 Ricardo Zonta, Brazilian race car driver
1977 Jean Carlos Gamarra, Peruvian taekwondo practitioner
1977 Josh Ackerman, actor (Mickey Mouse Club)
1977 Miklos Perlus, Canadian voice actor
1978 Nicholle Tom, American actress (Beethoven, Maggie-Nanny, BH 90210)
1978 Perez Hilton, American blogger and television personality
1978 Walter Samuel, Argentine footballer
1979 Donncha O'Callaghan, Irish International rugby player
1979 Emraan Hashmi, Indian actor
1979 Mark Buehrle, American baseball player
1979 Misty Hyman, American swimmer
1979 Natalya Baranovskaya, Belarusian Olympic swimmer
1980 Itay tiran, Israeli actor
1980 Russell Howard, British Comedian
1981 Erin Crocker, American NASCAR driver
1981 Luciana Carro, Canadian actress
1981 Tony Peña, Jr., Dominican baseball player
1982 Andrea Musacco, Italian footballer
1982 José Raúl Contreras, Chilean footballer
1983 Jerome Thomas, English footballer
1985 Maurice Jones-Drew, American football player
1986 Andrea Dovizioso, Italian motorcycle racer
1986 Steven Strait, American actor
1988 Ryan Anthony Young, American writer
1990 Eugenie OF, Princess of York/daughter of prince Andrew/Sarah Ferguson
1990 Jaime Alguersuari, Spanish racing driver
1990 Princess Eugenie of York
1995 Jan Lisiecki, Canadian Pianist
1997 Aidan Davis, English dancer
1999 Prince Beltran of Bulgaria
Died on March 23rd
1103 Eudes I, Duke of Burgundy (b. 1058)
1169 Shirkuh, Kurd general/vizier of Cairo/Saladin's uncle
1237 Jan of Brienne, King of Jerusalem/Emperor of Constantinople
1361 Henry of Grosmont, 1st Duke of Lancaster (b. 1310)
1369 King Pedro of Castile (b. 1334)
1369 Pedro, the Cruel, King/tyrant of Castile & Leon, murdered
1548 Itagaki Nobukata, retainer of Takeda Shingen (b. 1489)
1555 Julius III (Giovanni M del Monte), Pope (1550-55) (b. 1487)
1559 Emperor Gelawdewos of Ethiopia (killed in battle) (b. 1521/1522)
1596 Henry Unton, English diplomat
1606 Justus Lipsius (Joost Lips), Dutch classic philologist (b. 1547)
1618 James Hamilton, 1st Earl of Abercorn, Scottish politician
1653 Johan van Galen, Dutch admiral (Dunes Monte Christo) (b. 1604)
1658 Valentin Dretzel, composer
1669 Philipp Buchner, composer
1675 Anthoni van Noordt, Dutch composer and organist (b. 1619)
1680 Nicolas Fouquet, French statesman (b. 1615)
1742 Jean-Baptiste Dubos, French writer (b. 1670)
1747 Claude Alexandre de Bonneval, French soldier (b. 1675)
1748 Johann Gottfried Walther, German music theorist, organist, and composer (b. 1684)
1754 Johann Jakob Wettstein, Swiss theologian (b. 1693)
1756 Georg Gottfried Wagner, composer
1783 Charles Caroll, American lawyer and delegate to the Continental Congress (b. 1723)
1783 Gaspard Fritz, composer
1786 Patience Wright, 1st US woman pro artist, dies (birth date unknown)
1801 Tsar Paul I of Russia (1796-1801) is struck with a sword, strangled, and trampled to death in his bedroom at St. Michael's Castle (b. 1754)
1806 George Frederic Pinto, composer
1809 Ferdinand-Philippe-Joseph Staes, composer
1816 Ignaz Vitzthumb, composer
1818 Nicolas Isouard, composer
1819 August v Kotzebue, writer
1821 Bernhard Anselm Weber, pianist/conductor/composer
1832 Vaclav Vilem Wurfel, composer
1842 Stendhal (Marie-Henri Beyle), French author (Lamiel) (b. 1783)
1862 Karl Robert von Nesselrode, German chancellor
1869 Charles Lucas, composer
1880 Gustav Adolf Mankell, composer
1881 Nikolay Rubinstein, composer
1906 Victor Barton, cricketer (scored 23 in Test Eng v South Africa 1892)
1907 Constantine P Pobedonostsev, Russian reactionary senator
1914 Rafqa Pietra Choboq Ar-Rayès (Saint Rebecca) Lebanese saint (b. 1832)
1914 Teunis Stoel, actor
1918 Cesar Cortinas, composer
1919 Jean HL Bossard, actor/impresario (2 Orphans)
1925 Aleksei Kuropatkin, Russian general/minister of War
1927 Paul César Helleu, French artist (b. 1859)
1931 Bhagat Singh (b. 1907), Rajguru (b. 1908), Sukhdev (b. 1907) Indian freedom fighters
1935 Florence Moore, American actress (b. 1886)
1937 Helge Rode, Danish poet/essayist
1943 Andre Lichtenberger, French Sudan writer (Le Petit Roi)
1943 Joseph Moiseyevich Schillinger, composer
1944 O C Wingate, British general-major (Burma), dies in air crash
1945 Tadamichi Kuribayashi, Commander of the Japanese garrison during Battle of Iwo Jima (b. 1891)
1946 Alexandru Zirra, composer
1947 Archduchess Luise of Austria, Princess of Tuscany (b. 1870)
1950 Douglas Carr, England cricket leg-spinner (Test 1909)
1952 Klaas Schilder, Dutch vicar/theologist/antifascist
1953 Raoul Dufy, painter, Forcalquier, France
1955 Artur da Silva Bernardes, President of Brazil (b. 1875)
1957 L Patrick Abercrombie, English architect
1958 Florian Znaniecki, Polish/US sociologist/philosopher
1960 Franklin Pierce Adams, American newspaper columnist (Information Please) (b. 1881)
1960 Said Nursî, Islamic thinker from Turkey (b. 1878)
1961 A C Russell, cricketer (10 Tests for England 910 runs)
1961 James Edward Murray, (Sen-D-Montana) (1935-61)
1961 Valentin Vasilyevich Bondarenko, cosmonaut, dies in accident
1962 Josephus RH van Schaik, lawyer/vice-premier of Neth
1962 Val Paul, producer (F-Man)
1963 Davey Moore, dies seconds after KOed in feather-weight championship
1964 Peter Lorre, Hungarian-born actor (Casino Royale) (b. 1904)
1964 Vassily Vainonen, Russian ballet choreographer (Gayaneh)
1965 Mae Murray, American actress (Bachelor Apartment) (b. 1889)
1966 Johannes W Elsensohn, Dutch actor/writer (Arie)
1967 Duncan Macrae, actor (Casino Royale, Kidnapped)
1968 Edwin O'Connor, American novelist and Pulitzer Prize for Fiction winner (b. 1918)
1969 Rudolf Pannwitz, German author/philosopher (Urblik)
1970 Del Lord, Canadian director (b. 1894)
1971 Armin Loos, composer
1971 Simon Vestdijk, Dutch author/poet (Brass Garden)
1972 Cristóbal Balenciaga, Spanish fashion designer (b. 1895)
1973 Ken Maynard, actor (Phantom Rancher, $50,000 Reward)
1978 Bill Kenny, American singer
1978 Haim Ernst Wertheimer, Israeli biochemist, recipient of the Israel Prize (b. 1893)
1979 Philip Bourneuf, actor (Big Night, Frankenstein)
1979 Ted Anderson, English footballer (b. 1911)
1980 Arthur Melvin Okun, American economist (b. 1928)
1982 Barney Clark, first artificial heart recipient (b. 1921)
1982 Mario Praz, Italian author (Casa della vita)
1983 Barney Clark, 1st artifical heart recipient, dies after 112 days
1985 Anton Constandse, Dutch anarchist/writer
1985 Ben Hardwick, Britain's youngest liver transplant patient (b. 1982)
1985 Patricia Roberts Harris, (Rep-D)
1985 Peter Charanis, Greek-American scholar and professor (b. 1908)
1985 Richard Beeching, chairman of British Railways (b. 1913)
1985 Singing Nun, commits suicide
1987 Dean Paul Martin, musician/tennis pro, killed in plane crash
1990 John Dexter, English stage and film director (b. 1925)
1991 Dominic Bellissimo, created buffalo chicken wings
1991 Fons Jansen, Dutch night club performer
1991 Mona Maris, actress (Camila, Berlin Correspondent)
1991 Parkash Singh, Indian soldier, recipient of the Victoria Cross (b. 1913)
1992 Friedrich A von Hayek, British Austrian economist (Road to Serfdom), Nobel laureate (b. 1899)
1993 Hans Werner Richter, German writer/founder (Gruppe 47)
1994 Alvara del Portillo, Spanish Opus Dei bishop
1994 Donald Swann, British composer, musician and entertainer (b. 1923)
1994 Giulietta Masina, Italian actress, Italy, wife of Federico Fellini (La Strada) (b. 1921)
1994 Jim Moloney, dies of Parkinson's disease
1994 Luis Donaldo Colosio, Mexican politician, presidential candidate, assassinated (b. 1950)
1995 Alan Barton, English musician (Black Lace, Smokie), dies in a bus crash (b. 1953)
1995 Daniel George "Danny" Apolinar, composer/songwriter
1995 Davie Cooper, Scottish footballer (b. 1956)
1995 Irving Shulman, author/screenwriter
1995 Ripley L. Ingram, singer
1995 Robert Turner, winner of 1st All-American Soap Box Derby
1995 Russell Reading Braddon, author
1996 Jay D. Miller, record producer
1996 Peter Baer, artost/printmaker
1998 Gerald Stano, American serial killer (b. 1951)
1999 Luis María Argaña, Paraguayan politician (b. 1932)
2001 Rowland Evans, American journalist (b. 1921)
2002 Ben Hollioake, English cricketer (b. 1977)
2002 Eileen Farrell, American soprano (b. 1920)
2003 Fritz Spiegl, Austrian-born journalist (b. 1926)
2004 Rupert Hamer, Australian politician (b. 1916)
2006 Cindy Walker, American singer, songwriter and dancer (b. 1918)
2006 David B. Bleak, Medal of Honor recipient (b. 1932)
2006 Desmond Doss, American soldier and first conscientious objector Medal of Honor recipient (b. 1919)
2007 Eric Medlen, American NHRA drag racer (b. 1973)
2007 Paul J. Cohen, American mathematician, Fields Medal winner (b. 1934)
2009 Raúl Macías, Mexican boxer (b. 1934)
2011 Elizabeth Taylor, English-American actress (b. 1932)
2012 Abdullahi Yusuf Ahmed, President of Somalia
2013 Boris Berezovsky, Russian businessman (b. 1946)
2013 Joe Weider, Canadian-born American bodybuilder and publisher (b. 1920)
2013 David Bond, British sailor
2013 Virgil Trucks, American MLB pitcher
2014 Adolfo Suarez, Spanish Prime Minister
2015 Lee Kuan Yew, Founding father of modern Singapore and 1st Prime Minister of Singapore (1959-90)
2016 Ken Howard, American actor (The White Shadow)
2016 Joe Garagiola, NFL catcher and sportscaster/host (Today Show)