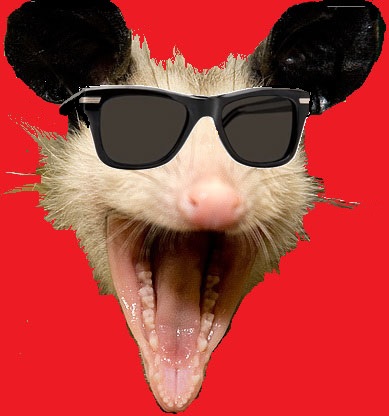 Holidays and Festivals
Independence Day (Latvia) in 1918
National holiday (Oman)
Flag Day (Solomon Islands) * CLICK HERE
Dios (Roman) dedicated to the sun god by emperor Licinius
Feast of Abhai of Hach
Dedication of the Basilicas of Saints Peter and Paul (Roman Catholic)
Feast of Saint Rose Philippine Duchesne (Roman Catholic)
Feast of the Virgen de Chiquinquirá (Venezuela), also known as la Chinita, in the western state of Zulia
Fête de la Coing Translation: Quince Day (French Republican)
The 28th day of the Month of Brumaire in the French Republican Calendar
Toast of The Day
"Why, we'll smoke and drink our beer.
For I like a drop of good beer, I does.
I'ze fond of good beer, I is.
Let gentlemen fine sit down to their wine.
But we'll all of us here stick to our beer."
- Old Somersetshire English song
Drink of The Day
Royal Arrival
4 Parts Gin
1 Parts Lemon Juice
1 Part Crème de Noyaux
1 Part Kümmel
Dash egg white
Dash vegetable extract
Shake ingredients with ice, and strain into a cocktail glass.
Wine of The Day
Domaine Carneros NV Brut Rosé Cuvée de la Pompadour
Carneros
$40
Beer of The Day
Brooklyn Local 2
Brewer - The Brooklyn Brewery Brooklyn, NY
Style - Belgian-Style Dark Strong Ale
ABV - 9.0%
Joke of The Day
A guy playing golf with some friends was lining up his putt on the 9th hole when a funeral procession goes down the road next to the green.

Without warning he stops hit shot, turns round and salute's the hearse. after it had disapeared he calmly stroked in the putt and walked to the next tee.

One of the other players turned round and told him how moved he was by his actions, "It was the least I could do" he told him "After all I was married to her for over 20 years."
Quote of The Day
"In order to get a loan, you must first prove you don't need it."
- Unknown
November Observances
Adopt A Senior Pet Month
American Diabetes Month
Aviation History Month
Banana Pudding Lovers Month
Beard Month (US)
Celebrate Empty Nester Month
Child Safety Protection Month
Diabetic Eye Disease Month
Epilepsy Awareness Month a.k.a. National Epilepsy Month
Family Stories Month
Final Binary Month (3of 3) (0s and 1s)
Gluten-Free Diet Awareness Month
Greens and Plantains Month
Historic Bridge Awareness Month
I Am So Thankful Month
International Creative Child and Adult Month
International Drum (Percussion) Month
International Microfinance Month
Learn Chinese Month
Lung Cancer Awareness Month
MADD's Tie One On For Safety Holiday Campaign (11/16-12/31)
Military Family Appreciation Month
Moustache Month a.k.a. Movember (Australia)
National AIDS Awareness Month
National Adoption Month a.k.a. National Adoption Awareness Month
National Alzheimer's Disease Month
National American Indian Heritage Month (Also see August)
National COPD Awareness Month
National Family Caregivers Month
National Family Literacy Month
National Georgia Pecan Month
National Home Care & Hospice Month
National Hospice Month
National Impotency Month
National Inspirational Role Models Month
National Life Writing Month
National Long-term Care Awareness Month
National Marrow Awareness Month
National Medical Science Liaison (MSL) Awareness & Appreciation Month
National Model Railroad Month
National Native American Heritage Month
National Novel Writing Month
National PPSI AIDS Awareness Month
National Pancreatic Cancer Awareness Month
National Peanut Butter Lovers Month
National Pet Cancer Awareness Month
National Pomegranate Month
National Roasting Month
National Scholarship Month
National Sleep Comfort Month
Native American Heritage Month (Also see August)
No-shave-ember
PTA Healthy Lifestyles Month
Peanut Butter Lovers' Month
Plum Month
Prematurity Awareness Month
Real Jewelry Month
Spinach Month
Squash Month
Sweet Potato Awareness Month (Also see February)
Vegan Month
Worldwide Bereaved Siblings Month
Observances this Week
Game and Puzzle Week, Third Week in November
American Education Week, Full Week Before the Week of Thanksgiving
National Book Awareness Week, Third Monday to Saturday in November
-
Historical Events on November 18th
Born on November 18th
Died on November 18th