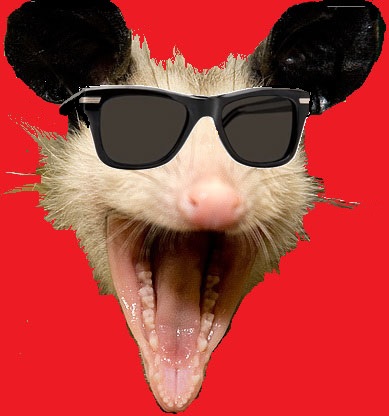 Holidays and Festivals
Malvinas Day (Argentina)
Thai Heritage Conservation Day (Thailand)
World Autism Awareness Day (UN)
Flag Day (Azores-Portugal) * CLICK HERE
Pascua Florida Day (Florida)
Reconciliation Day
International Children's Book Day
National Love Our Children Day
Tangible Karma Day
Birthday of Hans Christian Andersen (author)
National Love Your Produce Manager Day
National Peanut Butter and Jelly Day
Latest day on which Sizdah be dar may fall. (Iran)
Christian Feast Day of Franciscus of Paola
Fête de la Morille Translation: Morel Day (French Republican)
The 13th day of the Month of Germinal in the French Republican Calendar
Toast of The Day
"Of all my favorite things to do,
The utmost is to have a brew.
My love grows for my foamy friend,
With each thirst-quenching elbow bend.
Beer's so frothy, smooth and cold–
It's paradise–pure liquid gold.
Yes, beer means many things to me…
That's all for now, I gotta pee!"
- Unknown
- Alternative -
"A hundred bucks in the bank never felt as good as 20 in my bloodstream"
- Unknown
Drink of The Day
Orange Blossom
1 Part Gin
2 Parts Orange Juice
1 Tsp Sugar
Roll between two Mixing Glasses to blend. Serve over Ice.
- Variation -
Orange blossom 2
1 Part Gin
3 Parts Orange Juice
Crushed ice
Place the ice, Pour Gin, and Orange Juice in a Cocktail Shaker. Shake well, Pour into a chilled Cocktail Glass. Garnish With an Orange slice.
Wine of The Day
Alexander Valley Vineyards (2008) Sin Zin
Style - Zinfandel
Alexander Valley
$20.
Beer of The Day
Lb No. 06 Oatmeal Stout
Brewer - Gella's Diner and LB Brewing Co. ; Hays, Kansas, USA
Style - Oatmeal Stout
Joke of The Day
A farmer walks into his bedroom with a sheep under his arm.
"Honey, this is the pig ive been sleeping with."
The wife looks up from the magazine she's reading and says,
"That's not a pig, it's a sheep."
The man replies, "I was talking to the sheep."
Quote of The Day
"Marriage is the #1 cause of divorce."
- Unknown
Whiskey of The Day
Grant's Blended Scotch Whisky
$15
April Observances
ASPCA Month
Alcohol Awareness Month
Amateur Radio Month
Atlanta Food & Wine Month
Brussels Sprouts and Cabbage Month
Cancer Control Month
Celebrate Diversity Month
Community Spirit Days
Confederate History Month
Couple Appreciation Month
Cranberries and Gooseberries Month
DNA, Genomics and Stem Cell Education and Awareness Month
Defeat Diabetes Month
Emotional Overeating Awareness Month
Facial Protection Month
Fair Housing Month
Financial Literacy Month
Fresh Florida Tomatoes Month
Frog Month
Get Yourself Tested Month
Global Child Nutrition Month
Grange Month
Holy Humor Month
Home Improvement Time (April-Sept.30)
Honor Society Awareness Month (Different Sponsor to March)
IBS (Irritable Bowel Syndrome) Month
Informed Woman Month
Injury Prevention Month
International Cesarean Awareness Month
International Customer Loyalty Month
International Daffynitions Month
International Guitar Month
International Twit Award Month
Jazz Appreciation Month
Keep America Beautiful Month
Lawn and Garden Month
Learn Thai Month
Library Snapshot Month
Math Awareness Month
Month of the Military Child
Month of the Young Child
National African American Women's Fitness Month
National Autism Awareness Month
National Car Care Month
National Card and Letter Writing Month
National Child Abuse Prevention Month
National DNA & Genomics & Stem Cell Education & Awareness Month
National Decorating Month
National Donate Life Month
National Garden Month
National Grilled Cheese Sandwich Month
National Humor Month
National Kite Month
National Knuckles Down Month
National Landscape Architecture Month
National Multiple Birth Awareness Month
National Occupational Therapy Month
National Oral Health Month
National Parkinson's Awareness Month
National Pecan Month
National Pest Management Month
National Pet First Aid Awareness Month
National Pet Month
National Poetry Month
National Prepare Your Home To Be Sold Month
National Rebuilding Month
National Sarcoidosis Awareness Month
National Sexual Assault Awareness and Prevention Month
National Sexually Transmitted Diseases (STDs) Education and Awareness Month
National Stress Awareness Month
National Welding Month
National Welding Month
National Youth Sports Safety Month
Patient Safety Awareness Month
Pharmacists War on Diabetes Month
Physical Wellness Month
Prematurity Awareness Month
Prevent Lyme in Dogs Month
Prevention of Animal Cruelty Month
Procrastination Awareness Month
Records and Information Management Month
Rosacea Awareness Month
School Library Media Month
Southern Belles Month
Soy Foods Month
Sports Eye Safety Month
Straw Hat Month
Testicular Cancer Awareness Month
Tomatillo and Asian Pear Month
Women's Eye Health and Safety Month
Workplace Conflict Awareness Month
World Habitat Awareness Month
Worldwide Bereaved Spouses Awareness Month
Observances this Week
National Public Health Week, First Week in April
Library Week, First Week in April
Read a Road Map Week, First Week in April
The APAWS Pooper Scooper, First Week in April
Explore Your Career Options, First Week in April
Golden RuleWeek, First Week in April
Laugh at Work Week, First Week in April
Medication Safety Week, First Week in April
Testicular Cancer Awareness Week, First Week in April
NanoDays, 9 Days Starting the Last Saturday in March
National Week of the Ocean, Usually the Week of April 6th
Historical Events on April 2nd
Born on April 2nd
Died on April 2nd
1118 Baldwin (Boudouin) I of Jerusalem, King of Jerusalem (b. 1058)
1272 Richard, 1st Earl of Cornwall, Holy Roman Emperor (b. 1209)
1335 Duke Henry of Carinthia (b. 1265)
1412 Ruy Gonzáles de Clavijo, Spanish traveler and writer
1416 Ferdinand I, the Justified, king of Aragon/Sicily
1502 Arthur Tudor, English crown prince, son of Henry VII of England, husband of Catharina of Aragon (b. 1486)
1507 Francis of Paola, Italian founder of the Order of the Minims (b. 1416)
1640 Maciej Kazimierz Sarbiewski (Sarbievius), Polish author and prominent Latin poet (b. 1595)
1657 Ferdinand III, Holy Roman Emperor, King of Hungary, Bohemia, Germany (b. 1608)
1657 Jean-Jacques Olier French catholic priest, founder of the Society of Saint-Sulpice (b. 1608)
1705 Johann Lohner, composer
1720 Joseph Dudley, colonial Governor of Massachusetts (b. 1647)
1742 James Douglas, Scottish physician and anatomist (b. 1675)
1747 Johann Jacob Dillenius, German botanist (b. 1684)
1754 Thomas Carte, English historian (b. 1686)
1758 Johann Balthasar Konig, composer
1784 Pierre Leclair, composer
1787 Thomas Gage, British general (b. 1719)
1791 Mirabeau, French statesman (b. 1749)
1801 Thomas Dadford Junior, British canal engineer (b. c. 1761)
1803 Hieronymus van Alphen, Dutch attorney/poet (church hymns)
1803 Sir James Montgomery, 1st Baronet, Scottish politician and judge (b. 1721)
1817 Johann Heinrich Jung, German author (b. 1740)
1827 Ludwig Heinrich Bojanus, German physician and naturalist (b. 1776)
1831 Charles Felix, blind King of Sardina (1821-31)
1845 Philip Charles Durham, Royal Navy Admiral (b. 1763)
1852 Theodor Althaus, writer
1865 Ambrose Powell Hill, Confederate general, killed in action (b. 1825)
1865 Richard Cobden, founder Anti-Corn-Law League
1872 Samuel Morse, American painter and inventor of the telegraph (b. 1791)
1876 Paul van Vlissingen, Dutch ship owner
1890 Marinus FAG Campbell, bibliographer
1891 Albert Pike, American Confederate Brigadier General, envoy, author, attorney, and Freemason (b. 1809)
1892 Willem J d'Ablaing van Giessenburg, Dut baron/genealogist
1902 Esther Morris, suffragist and first female American judge (b. 1814)
1910 Boyd Alexander, English explorer (Niger to the Nile), murdered
1910 Friedrich von Bodelschwingh, German theologist
1914 Paul von Heyse, German writer, Nobel laureate (b. 1830)
1922 Hermann Rorschach, Swiss psychologist (b. 1884)
1928 Theodore Richards, US chemist , dies
1928 Theodore William Richards, American chemist (atomic weight, Nobel laureate 1914) (b. 1868)
1930 Empress Zauditu of Ethiopia (b. 1876)
1932 Hugo Kaun, composer
1933 K S Ranjitsinhji, cricketer (989 Test runs, 1st-class avg 56)
1936 Jean-Baptiste Eugène Estienne, French general (b. 1860)
1937 Nathan Birnbaum, Austria philosopher (Zionism)
1938 Alice Berend, writer
1941 Paul Teleki, premier Hungary
1944 Mikulas Moyzes, composer
1947 Joseph Hardstaff, cricket (311 runs in 5 Tests for Eng 1907-08)
1951 Simon Barere, pianist, dies while perfoming at Carnegie Hall
1952 Bernard F Lyot, Fren astronomer (chronograph, Lyot-filter)
1953 Hugo Sperrle, German field marshal (b. 1885)
1953 Jean Epstein, French director (Vive la Vie)
1956 Albert MLA de Bassompierre, Belgium ambassador to Tokyo
1956 Chester Clute, actor (Niagara Falls)
1956 Philippo de Pisis, Italian painter
1958 Josei Toda, Japanese second president of the Buddhist association Soka Gakkai (b. 1900)
1958 Tudor Davies, Welsh operatic tenor (b. 1892)
1959 Benjamin Christensen, Danish actor (Barnet, Mockery)
1961 August Defresne, Dutch director (Anno Christi 969)
1961 Wallingford Riegger, US composer (Bacchangle)
1965 Renzo Bossi, composer
1966 C(ecil) S(cott) Forester, English author (Horatio Hornblower) (b. 1899)
1969 Fortunio Bonanova, actor (My Best Gal, Havana Rose)
1972 Franz Halder, German general (b. 1884)
1972 Gil Hodges, American baseball player and manager (NY Mets) (b. 1924)
1972 Toshitsugu Takamatsu, Japanese Martial Arts Grandmaster (b. 1887)
1974 Douglass Dumbrille, actor (Mr Deed Goes to Town)
1974 Georges Pompidou, President of France (b. 1911)
1976 Ray Teal, actor (Sheriff Roy Coffee-Bonanza)
1979 Carroll D Rosenbloom, LA Rams president
1979 Ivan Barrow, cricketer (11 Tests for West Indies 1930-39)
1980 Dick Howorth, cricketer (Engld slow lefty all-rounder late 40's)
1987 Buddy Rich, American drummer (Away We Go) (b. 1917)
1990 Aldo Fabrizi, actor (Postman Goes to War, Open City)
1992 Juan Gómez González, Spanish football player (b. 1954)
1992 Paula Kelly, singer/actress (Sweet Charity)
1992 Tomisaburo Wakayama, Japanese actor (b. 1929)
1993 Eugenie Leontovitch, actress (4 Sons, Homicidal)
1993 Klaas Schenk, Dutch speed skater/coach/father of Ard
1994 Betty Furness, American actress (b. 1916)
1994 Richard Davies, actor (Pvt Buckaroo)
1995 Hannes Alfvén, Swedish physicist (Nobel prize) (b. 1908)
1995 Harvey Penick, American golf instructor (b. 1904)
1995 Julius Arthur Hemphill, saxophonist
1997 Tomoyuki Tanaka, producer (Godzilla)
1998 Rob Pilatus, American model and entertainer (Milli Vanilli) (b. 1965)
2000 Tommaso Buscetta, Sicilian mafioso and pentito (b. 1928)
2001 Charles Daudelin, Canadian artist (b. 1920)
2001 Jennifer Syme, American actress (b. 1972)
2003 Edwin Starr, American singer (b. 1942)
2004 John Argyris, Greek aeronautical engineer (b. 1913)
2005 Pope John Paul II, Polish Roman Catholic Pope (b. 1920)
2006 Nina Schenk Gräfin von Stauffenberg, German widow of Claus Schenk Graf von Stauffenberg (b. 1913)
2007 Paul Reed, American actor (b. 1909)
2010 Chris Kanyon, American wrestler (b. 1970)
2010 Mike Cuellar, Cuban baseball player (b. 1937)
2012 Elizabeth Catlett, American-born Mexican artist
2013 Jesús Franco, Spanish film director and screenwriter (b. 1930)
2014 Urs Widmer, Swiss writer
2016 Gato Barbieri, Argentinian Latin jazz musician (Last Tango in Paris)