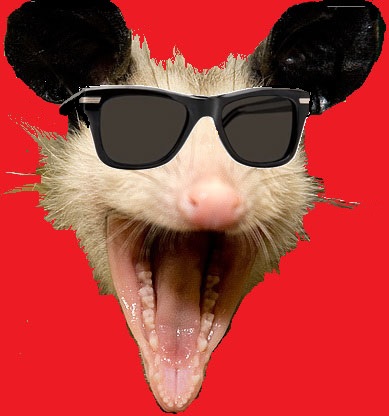 Holidays and Festivals
Vladimirskaya (Russia)
Confederate Memorial Day (Kentucky, Louisiana) * CLICK HERE
Confederate Decoration Day (Tennessee) * CLICK HERE
Festival to Bellona (Roman Empire)
Repeat Day
Chimborazo Day
National Tailors Day
Feast of Saint Clothilde (d. 545)
Feast of Blessed Pope John XXIII
Feast of Saint Paula (d. 273)
Feast of Saint Ovidius
Feast of Saint Charles Lwanga and Companions, Martyrs of Uganda.
Feast of Saint Kevin of Glendalough
* Mutek Festival - Montreal, Canada June 2 – 6 (2of5) (2010)
* Bama Jam Music & Arts Festival (Enterprise, Alabama)
Fête de la Caille Translation: Quail Day (French Republican)
The 15th day of the Month of Prairial in the French Republican Calendar
Toast of The Day
"God, grant me the senility to forget the people I never liked anyway,
The good fortune to run into the ones that I do,
And the eyesight to tell the difference"
- Traditional
Drink of The Day
Amaretto Sours
2 shot amaretto
2 shot sugar syrup
1 and a half shot lemon juice
Fill a collins glass. Add ingredients into a cocktail tin with ice. Shake. Strain over glass.
- Optional substitute of Amaretto with gin, vodka, or whiskey.
Wine of The Day
Alexander Valley Vineyards (2007) Estate
Style - Syrah
Alexander Valley
$25
Beer of The Day
Brasserie de la Senne Taras Boulba (Belgium)
Belgian-style pale ale
Attributes - Low Alcohol (4.5 percent ABV)
Flavor - peppery spice over mellow, grassy, sweet body.
Joke of The Day
As a child I was subjected to cruel medical experiments where parts of animals were grafted onto my body. If I ever find the scientist responsible, I'll kill him with my bear hands!
Quote of The Day
"Visitors are expected to complain at the office between the hours of 9 and 11 A.M. daily."
- Actual Sign In a hotel in Athens
Whiskey of The Day
Jack Daniel's Gentleman Jack Tennessee Whiskey
- In Celebration of Confederate Memorial Day in Tennessee, Kentucky, and Louisiana on Jefferson Davis's birthday.
A Special Toast to...
June Observances
African-American Music Appreciation Month
Antiphospholipid Antibody Syndrome Awareness Month
Aquarium Month
Audio Book Appreciation Month
Beautiful in Your Skin Month
Black Music Month
Cancer From The Sun Month
Cataract Awareness Month
Celibacy Awareness Month
Child Vision Awareness Month
Children's Awareness Month
Corn and Cucumber Month
Country Cooking Month
Dairy Alternatives Month
Dairy Month
Effective Communications Month
Entrepreneurs "Do It Yourself" Marketing Month
Fight the Filthy Fly Month
Fireworks Safety Month
Gay and Lesbian Pride Month
Great Outdoors Month
Home Safety Month
International Childhood Cancer Awareness Month
International Men's Month
International Surf Music Month
Lane Courtesy Month
Lemon and Mango Month
National Accordion Awareness Month
National Adopt a Cat Month
National Aphasia Awareness Month
National Bathroom Reading Month
National Camping Month
National Candy Month
National Caribbean-American Heritage Month
National Family Month
National Fresh Fruit and Vegetables Month
National Fruit and Veggies Month (Also September)
National GLBT (Gay,Lesbian,Bisexual & Transgender) Awareness Month
National GLBT (Gay,Lesbian,Bisexual & Transgender) Book Month
National Ice Tea Month
National Lady Lawyers Month
National Migraine Awareness Month
National Myasthenia Gravis Awareness Month
National R.O.S.E. Month
National Rescue a Cat Month
National Rivers Month
National Safety Month
National Smile Month
National Soul Food Month
National Steakhouse Month
National Student Safety Month
National Tire Safety Month
National Week of The Ocean Festival Sea-son Thursday before the Second Saturday in March through Second Saturday in June
Okra & Pluot and Aprium Month
Perennial Gardening Month
Pharmacists Declare War on Alcoholism Month
Potty Training Awareness Month
Professional Wellness Month
Rebuild Your Life Month
Skyscraper Month
Sports America Kids Month
Student Safety Month
Turkey Lovers' Month
Vision Research Month
Women's Golf Month
World Infertility Month
World Naked Bike Ride Month (Northern Hemisphere)
Observances this Week
Fishing Week First Week in June
National Business Etiquette Week First Full Week in June
National Headache Awareness Week First Full Week in June
National Sun Safety Week First Full Week in June
National Tire Safety Week First Full Week in June
Rip Current Awareness Week First Full Week in June
(World) Dystonia Awareness Week (DMRF) First Full Week in June
Historical Events on June 3rd
Born on June 3rd
Died on June 3rd
545 Chlotilde, wife of French king Clovis/saint
800 Staurakios, chief minister of the Byzantine Empire
1107 Kilidj Arslan I, Seldjoeken-sultan, dies in battle
1395 Ivan Shishman of Bulgaria
1397 William Montacute, 2nd Earl of Salisbury, English military leader (b. 1328)
1411 Duke Leopold IV of Austria (b. 1371)
1548 Juan de Zumárraga, Spanish Catholic bishop of Mexico (b. 1468)
1594 John Aylmer, English political theorist (b. 1521)
1594 Michel Renichon, priest, executed
1615 Sanada Yukimura, Japanese samurai (b. 1567)
1640 Theophilus Howard, 2nd Earl of Suffolk, English politician (b. 1584)
1649 Manuel de Faria e Sousa, Portuguese historian and poet (b. 1590)
1657 William Harvey, English physician (b. 1578)
1659 Morgan Llwyd, Welsh Puritan preacher and writer (b. 1619)
1661 Gottfried Scheidt, composer
1679 Jean-Francius Miller, painter
1688 Maximilian H of Bayern, prince-bishop of Luik
1732 Pieter Vuyst, Dutch gov-gen of Ceylon, executed
1764 Hans A Brorson, Danish poet/bishop of Ribe
1780 Thomas Hutchinson, American colonial governor of Massachusetts (b. 1711)
1804 Jean-Engelbert Pauwels, composer
1809 John "Christmas" Beckwith, composer
1826 Nikolai Mikhailovich Karamzin, Russian writer (b. 1766)
1844 Louis-Antoine, the Bourbon, French duke of Angouleme
1849 Francois de Paule Jacques Raymond de Fossa, composer
1858 Julius Reubke, German composer (b. 1834)
1861 Stephen A. Douglas, "Little Giant", American politician, senator (Lincoln Debates) (b. 1813)
1864 James P McMahon, US Union colonel (164th NY), dies in battle
1864 Peter A Porter, US Union colonel (8th NY), dies in battle
1865 Okada Izo, Japanese samurai (b. 1838)
1872 Heinrich Esser, composer
1875 Georges Bizet, French composer (b. 1838)
1877 Frank Pocock, British explorer, drowned in the Congo
1877 Ludwig Ritter von Köchel, Austrian musicologist (b. 1800)
1881 Japanese giant salamander, dies in Dutch zoo at 55, oldest amphibian
1882 Christian Wilberg, German painter (b. 1839)
1888 Cark Reidel, composer
1890 Henryk Oskar Kolberg, composer
1894 Karl Eduard Zachariae, German expert on Byzantine Law (b. 1812)
1898 Nikolai Afanisev, composer
1898 Samuel Plimsoll, English MP ( Folkestone)
1899 Johann (Baptist) Strauss II, Austrian composer (Waltz King) (b. 1825)
1904 Vincent Tancred, cricket (Bernard & Louis bro, Test for S A), suicide
1913 Josef Richard Rozkosny, composer
1924 Franz Kafka, Czech novelist (Trial, Amerika, Metamorphosis) (b. 1883)
1928 Li Yüan-hung, Chinese general and political figure (b. 1864)
1933 William Muldoon, American wrestler, boxing commissioner (b. 1852)
1943 Folkert E Posthuma, Min of Agriculture
1946 Michail I Kalinin, Pres (Supreme Soviet)
1949 Amedos Peter Giannine, founder of Bank of America
1955 Barbara Graham, American murderer (b. 1923)
1959 Ole Windingstad, composer
1963 John XXIII (Angelo G Roncalli), Pope (1958-63) (b. 1881)
1963 Nazim Hikmet, Turkish poet (b. 1902)
1963 Paul Maxey, actor (Matt-Lassie, Mayor-People's Choice), dies at 57
1964 Frans Eemil Sillanpää, Finnish writer, Nobel Prize laureate (b. 1888)
1966 Alice Calhoun, actress (Flowing Gold, Between Friends)
1967 Arthur Mitchell Ransome, critic, children's book author
1967 Arthur W Tedder of Glenguin, British air marshal (WW II)
1967 Gertrude "Mickey" MacFadden, entertainer
1970 Douwe Hermans Kiestra, [Harm Harmstra], Fries boer/writer
1970 H G Hjalmar Schacht, pres Germany Kingdom bank/minister of Eco
1970 Hjalmar Schacht, Nazi official (b. 1877)
1971 Heinz Hopf, German mathematician (b. 1894)
1973 Dory Funk, professional wrestler (b. 1919)
1975 Eisaku Sato, Prime Minister of Japan, recipient of the Nobel Peace Prize (b. 1901)
1975 Ozzie Nelson, American band leader, producer, director, and actor (Adventures of Ozzie & Harriet) (b. 1906)
1977 Archibald Vivian Hill, English physiologist, Nobel Prize laureate (b. 1886)
1977 Roberto Rossellini, Italian film director (b. 1906)
1979 Arno Schmidt, writer
1981 Carleton Coon, anthropology prof (What in the World)
1981 Eric Dalton, cricketer (698 runs for South Africa at 31 72)
1983 Miroslav "Standa" Bares, actress (Te Gkek Om Los te Lopen)
1983 Nanna, Rafi Khawar, Lollywood actor, Lahore
1986 Anna Neagle, actress (Courtney Affair)/dancer
1986 Arthur Charles Ernest Hoeree, composer
1986 Patricia Wheel, actress (Christine-Woman to Remember)
1987 Will Sampson, American actor (From Here to Eternity, Yellow Rose) and artist (b. 1933)
1989 Ayatollah Ruhollah Khomeini, Iranian Shi'ite leader (b. 1902)
1989 John McCauley, NHL official (b. 1945)
1989 Ruhollah Khomeini, Iranian ayatollah
1990 Robert Noyce, American inventor (b. 1927)
1990 Stiv Bators, American musician (The Dead Boys) (b. 1949)
1990 Tom Brown, actor (Judge Priest, Hello Sucker, Ex-Champ)
1991 Andy Milligan, cinematographer/director (Sweeney Todd)
1991 Eva La Gailliene, Brit/US actress/director (Resurrection)
1991 Harry Glicken, volcanologist, killed by Mt Unzen Volcano in Japan
1991 Katia Krafft, French volcanologist (eruption) (b. 1942)
1991 Maurice Krafft, French volcanologist (eruption) (b. 1946)
1991 Takeshi Nagata, Japanese geophysicist (b. 1913)
1991 Thomas C Lasorda, artist/son Dodger manager
1992 Patrick Peyton, Rosary Priest
1992 Robert Morley, English actor (Around the World in 80 Days) (b. 1908)
1992 William E Gaines, publisher (Mad Magazine)
1993 Bob Fitzsimmons, NY radio DJ (WNEW AM/WABC AM/WHN AM)
1994 Hub Matthijsen, violinist/bandmaster
1994 Jack Cowie, cricketer (9 Tests for NZ, 45 wkts at 21 53)
1994 Parmeso Emekrasha, buddhist Monk
1994 Puig Aubert, French rugby league footballer (b. 1925)
1994 Roger Wolcott Sperry, physicist
1995 Alastair Webster Mackie, poet/teacher
1995 Dilys Powell, film Critic
1995 Estelle Brody, actress (Safari, Kitty, Plaything)
1995 Frank Waters, writer
1995 Jean-Patric Manchette, thriller writer
1996 Len Creed, bookmaker
1996 Peter Glenville, actor/director (Hotel Paradiso, Becket)
1996 Tito Okello, Ugandan general
1997 Dennis James, American television personality (b. 1917)
1998 Poul Bundgaard, Danish actor and singer (b. 1922)
2001 Anthony Quinn, Mexican-born actor (b. 1915)
2003 Felix de Weldon, Austrian sculptor (b. 1907)
2004 Frances Shand Kydd, mother of Diana, Princess of Wales (b. 1936)
2004 Quorthon, Swedish musician (Bathory) (b. 1966)
2005 Harold Cardinal, Cree political leader, writer, and lawyer (b. 1945)
2006 Johnny Grande, original accordion/piano/keyboard player for Bill Haley's Comets (b. 1932)
2009 David Carradine, American actor (b. 1936)
2009 Koko Taylor, American blues musician, popularly known as the "Queen of the Blues." (b. 1928)
2009 Sam Butera, American jazz musician (b. 1927)
2010 John Hedgecoe, English photographer (b. 1932)
2010 Rue McClanahan, American actress (b. 1934)
2011 Andrew Gold, American singer, musician and songwriter. (b. 1951
2011 Jack Kevorkian, American pathologist, right-to-die activist (b. 1928)
2011 James Arness, American actor (d. 1923)
2013 Frank Lautenberg, American politician (b. 1924)
2013 Deacon Jones, American NFL Hall of Fame Defensive End
2015 Bevo Francis, American basketball player (college basketball record scorer)
2016 Dave Swarbrick, British folk fiddler (Fairport Convention)
2016 Muhammad Ali (Cassius Clay), American world heavyweight boxing champion (1964-70, 1974-80)