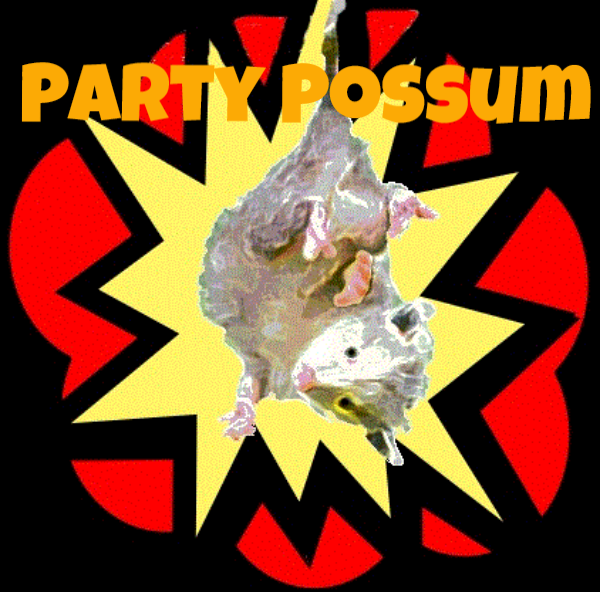 Holidays and Festivals
Independence Day (Kazakhstan) * (see below)
Independence Day (Bahrain) * (see below)
First day of Las Posadas (Latin America) * (see below)
Day of Reconciliation (South Africa) * (see below)
Victory Day (Bangladesh)
Victory Day (India)
National Sports Day (Thailand)
The first day of Misa de Gallo (Philippines)
National Chocolate Covered Anything Day
Barbie and Barney Backlash Day
Christian Feast Day of Adelaide of Italy
* Independence Day (Kazakhstan) celebrating independence from Soviet Union in 1991.
* Independence Day (Bahrain) AKA National Day, celebrating independence from the United Kingdom in due to the withdrawal of United Kingdom from Bahrain, making Bahrain an independent emirate in 1971. This day also is the accession day for Amir Sh. Isa Bin Salman Al Khalifa in 1961.
* Las Posadas is the nine-day celebration beginning December 16 and ending December 24, celebrating the trials which Mary and Joseph endured before finding a place to stay where Jesus could be born (Mexico, Latin America, Christians of Spanish-origin)
* Day of Reconciliation (South Africa) formerly celebrated as Day of the Vow by the Afrikaners
Fête de la Pignon Translation: Pine nut Day (French Republican)
The 26th day of the Month of Frimaire in the French Republican Calendar
Toast of The Day
"Now, thrice welcome, Christmas
Which brings us good cheer,
Mince pies and plum pudding,
Strong ale and strong beer!"
- Anonymous
Drink of The Day
Mint Julep
1 Part Bourbon
12 mint leaves
1 Tsp. Sugar
Fill with Soda
Garnish with Mint Leaves
Muddle together the mint leaves, bourbon and sugarthe add ice fill with soda and give it a little swirl with a bar spoon. Garnish with the remaining mint leaves
Wine of The Day
Tamayo Vineyards (2008) Estate Red Blend
Style - Red Blend
Contra Costa County
$20
Beer of The Day
Salvator Doppel Bock
Brewer - Paulaner-Salvator-Thomasbräu Brewery, Munich, Germany
Style - Doppelbock
ABV - 7.9%
Joke of The Day
Paddy sees a fat woman at the bar and saunters upto her.
"Excuse me sweetheart, have you got a pen?"
Blushing, the woman softly replies.....
"Yes"
Paddy replied.....
"Well i'd get back to it before the farmer notices you're missing!"
Quote of The Day
"I am not a heavy drinker. I can sometimes go for hours without touching a drop."
Noel Peirce Coward (December 16th, 1899 - March 26th, 1973), an English playwright and entertainer.
- Alternative -
"We could not now take time for further searche or consideration: our victuals being much spente, especially our beer."
- Logbook entry on the Mayflower, December 16, 1620
Whisky of The Day
The Balvenie 15 Year Old Single Barrel Single Malt Scotch
Price: $60.
December Observances
AIDS Awareness Month
Art and Architecture Month
Awareness Month of Awareness Months Month
Bingo's Birthday Month
Bingo Month
Cancer-Related Fatigue Awareness Month
Choose a Summer Camp Month, Natl
Colorectal Cancer Education and Awareness Month
Identity Theft Prevention and Awareness Month
International Calendar Awareness Month
International Sharps Injury Prevention and Awareness Month
Learn A Foreign Language Month
National Drugged and Drunk Driving Prevention Month
National Hand Washing Awareness Month
National Made in America Month
National Sign-Up for Camp Month
National Tie Month
National Write A Business Plan Month
Nativity Fast (Eastern churches) starts September 1st
Operation Santa Paws December 1st - 24th
Quince and Watermelon Month
Read a New Book Month
Root Vegetables and Exotic Fruits Month
Safe Toys and Gifts Month
Seasonal Depression Awareness Month
Spiritual Literacy Month
Take a New Year's Resolution to Stop Smoking (TANYRSS) December 17th - February 5th
The Christmas Seal Campaign Month
Tomato and Winter Squash Month
Universal Human Rights Month
Winter-een-mas season (to celebrate the joy of video gaming)
World Aids Month
Worldwide Food Service Safety Month
Write (to) a Friend Month
Observances this Week
Human Rights Week , December 10th - December 17th
Christmas Bird Count Week, December 14th through February 5th
Gluten-free Baking Week, Full Week Before Christmas
Las Posadas, December 16th through December 24th (Spain, Mexico, Guatamala, Southern USA)
Halcyon Days, 7 days before and 7 days after the Winter Solstice
Historical Events on December 16th
Born on December 16th
1485 Catherine of Aragon, Madrid, Spanish princess, 1st wife of Henry VIII (d. 1536)
1584 John Selden, English jurist and oriental scholar (d. 1654)
1614 Eberhard III, Duke of Württemberg (d. 1674)
1622 Kurt S Adeler, Danish admiral, ship builder
1652 Giovanni Maria Casini, composer
1714 George Whitefield, English-born Methodist leader (d. 1770)
1716 Louis-Jules Mancini-Mazarini, Duke of Nivernais, French diplomat and writer (d. 1798)
1717 Elizabeth Carter, English poet (d. 1806)
1734 Georg Peter Weimar, composer
1742 Gebhard Leberecht von Blücher (Wahlstatt), German field marshal (d. 1819)
1748 Ferdinand-Philippe-Joseph Staes, composer
1770 Ludwig van Beethoven, German composer (5th Symphony, Ode to Joy) (d. 1827)
1775 François-Adrien Boieldieu, French composer (d. 1834)
1775 Jane Austen, English author (Pride and Prejudice) (d. 1817)
1776 Johann Wilhelm Ritter, German physicist (d. 1810)
1777 Janos Fusz, composer
1778 John Ordronaux, French-American privateer (d. 1841)
1787 Mary Russell Mitford, English author and playwright (d. 1855)
1790 Leopold I, King of Belgium (d. 1865)
1804 Viktor Bunyakovsky, Russian mathematician (d. 1889)
1809 Peter P van Bosse, Dutch attorney, liberal minister of Finance
1812 William Grose, Bvt Major General (Union volunteers) (d. 1900)
1819 Robert Selden Garnett, Brigadier General (Confederate Army) (d. 1861)
1822 Charles Edward Horsley, composer
1825 Henry Heth, Major General (Confederate Army) (d. 1899)
1825 Robert Prescott Stewart, composer
1827 John A C Oudemans, Dutch geographer, astronomer
1828 John Beatty, Brigadier General (Union volunteers) (d. 1914)
1830 John Frederick Hartranft, Bvt Mjr Gen (Union volunteers) (d. 1889)
1834 Leon Walras, French economist (border use theory) (d. 1910)
1847 Augusta Mary Anne Holmes, composer
1850 Fred Morley, English cricketer
1851 Theodoor H de Meester, Dutch premier (1905-08)
1857 Edward Emerson Barnard, American astronomer (Jupiter's 5th satellite)
1861 Antonio de La Gandara, French painter (d. 1917)
1862 Eugene Demolder, Belgian writer (Sous la robe)
1863 George Santayana, Spanish philosopher, author, poet, humanist (Last Puritan) (d. 1952)
1863 Ralph Adams Cram, American gothic architect (Cathedral of St Joan NYC)
1865 Olavo Bilac, Brazilian poet (d. 1918)
1865 Victor Rousseau, Belgian sculptor
1866 Wassily Kandinsky, Russian-French painter (d. 1944)
1867 Amy Carmichael, Irish missionary in Dohnavur (d. 1951)
1869 Albert F Pollard, British historian (Dict of natural biography)
1869 Hristo Tatarchev, Bulgarian author and activist (d. 1952)
1872 Anton Ivanovich Denikin, Russian general (d. 1947)
1879 William Duncan, Scottish actor (Thunder Trail)
1882 John Berry Hobbs, English cricketer, 1st cricket played knighted (1953)
1882 Walther Meissner, German physicist (Meissner effect) (d. 1974)
1882 Zoltán Kodály, Hungarian composer (d. 1967)
1883 Károly Kós, Hungarian architect, ethnologist, and politician (d. 1977)
1883 Max Linder, French actor, comic, director (Max Prend un Bain), and producer (d. 1925)
1888 Alexander I of Yugoslavia (d. 1934)
1888 Alphonse Juin, French marshal (d. 1967)
1889 Kim Chwa-chin, South Korean activist (d. 1930)
1892 A "Shon Nene" Morales, Antillean-Dutch
1892 Cameron Prud'Homme, American actor (Rainmaker)
1893 Vladimir Golschmann, French conductor with Immortal Downbeat
1895 Lidj Jasu, emperor of Ethiopia
1897 Jacobus Petrus Duminy, South African cricketer
1897 Paul Neuhuys, Belgian playwright (Le Canari et le Cerise)
1899 Harold Walter Bailey, philologist
1899 Noël Coward, English actor, playwright (In Which We Serve-1942 Acad Award), and composer (d. 1973)
1900 Victor S Pritchett, English literary critic and author (Myth Makers) (d. 1997)
1901 Margaret Mead, American anthropologist (Coming of Age in Samoa) (d. 1978)
1903 Hardie Albright, American actress (Silver Streak, Scarlet Letter) (d. 1975)
1903 Rafael Alberti, Spanish poet (El hombre deshabitado) (d. 1999)
1904 Edward Morris Bernstein, economist
1905 Piet Hein, Danish mathematician, author, poet, and inventor (d. 1996)
1906 Barbara Kent, Canadian actress
1906 John Morrison, politician, landowner
1906 Lord Margadale, English Conserv parliament leader, large landowner
1907 Barbara Kent, Canadian-American actress (d. 2011)
1907 Ray C Bliss, (R) Ohio State Republican Chairman
1907 Syd Curnow, South African cricketer
1909 Henricus Verbunt, civil servant, resistance fighter
1909 Lall Singh, indian cricketer
1910 Freddie Brown, Peruvian cricketer
1910 Robert Noehren, composer
1910 Stanojlo Rajicic, composer
1913 George Ignatieff, Russian-Canadian diplomat (d. 1989)
1915 Georgi Vasilevich Svirdov, composer
1915 Turk Murphy, American trombonist and singer (d. 1987)
1916 Birgitta Valberg, Swedish actress
1916 Theo Bitter, Dutch painter, set designer
1916 Udom Patpongsiri, property developer
1917 Arthur C(harles) Clarke, English sci-fi author (2001, 2010, Childhood's End) (d. 2008)
1917 Nabi Bux Khan Baloch, Pakistani author and scholar (d. 2011)
1917 Ruth Johnson Colvin, American educator, founded ProLiteracy Worldwide
1918 Henry Clarke, fashion photographer
1918 Pierre Delanoë, French songwriter and lyricist (d. 2006)
1919 Manke Nelis (Cornelis Pieters), Dutch folk vocalist (Small Yodel Boy)
1920 Frederick Rotimi Williams, Nigerian lawyer and politician (d. 2005)
1922 Cy Leslie, American record producer, video executive, founder (Pickwick Records) (d. 2008)
1922 Pierre Chany, writer, cycling journalist
1923 Menahem Pressler, German-American pianist (Beaux Arts Trio)
1923 Tip (Silvio A) Marugg, Antillian writer (Weekend pilgrimage)
1923 Werner Haentjes, composer
1926 Alfred Koerppen, composer
1926 James McCracken, American tenor (d. 1988)
1927 G Randall P D Garrett, American sci-fi writer (Takeoff (too)!)
1927 Peter (Malcolm) Dickinson, Zambian sci-fi author (Heartsease)
1927 Randall Garrett, American author (d. 1987)
1928 Peter Nailor, civil servant/historian
1928 Philip K(indred) Dick, American sci-fi author (Hugo-1963, Blade Runner) (d. 1982)
1928 Terry Carter, American actor, director, and producer
1929 Ian Board, barkeeper
1929 Nicholas Courtney, English actor (d. 2011)
1931 Karl Denver, Scottish singer (d. 1998)
1932 Quentin Blake, English author and illustrator
1932 Rodion Konstantinovich Schedrin, Russian pianist and compo (Humpback Horse)
1934 Rodolfo Llinás, Colombian-American neuroscientist
1936 Morris Dees, American activist, co-founder of the Southern Poverty Law Center
1937 Jim Glaser, American singer (Glaser Bros-Getting to Me Again)
1937 Joe Farrell, Musician
1937 Joyce Bulifant, American actress (Marie-Mary Tyler Moore Show)
1938 Frank Deford, American journalist and author, sportswriter
1938 Liv Ullmann, Norwegian actress
1938 Michael Greer, American actor (Bobby Gentry Show)
1939 Liv Ullman, Japanese actress (Cries & Whispers, 40 Carats, Persona)
1939 Philip Langridge, English tenor (d. 2010)
1940 Dimitri van Toren, Dutch vocalist/composer
1941 Lesley Stahl, American journalist, correspondent (CBS)
1941 Robert Kerman, American actor
1942 Donald Carcieri, American politician, 73rd Governor of Rhode Island
1942 Eugene Robert Glazer, American actor
1943 Steven Bochco, American screenwriter and producer (Hill St Blues, LA Law, St Elsewhere, NYPD Blue)
1943 Anthony (Tony) Hicks, English singer and guitarist (The Hollies)
1944 Don Meyer, American basketball coach
1944 Jeff Kanew, American director and screenwriter
1944 John Abercrombie, rocker
1945 Bobby George, English professional darts player
1945 Patti Deutsch, American actress and Match Game panelist
1945 Yukio Hattori, Japanese Iron Chef commentator
1946 Adriaan van Dis, Dutch TV host, writer (Promised Country)
1946 Benny Andersson, Swedish singer-songwriter, pianist, and producer (ABBA, Hep Stars)
1946 Charles Dennis, Canadian actor
1946 Christopher Ellison, English actor
1946 Fred Borgman, Dutch 2nd chamber member (CDA)
1946 Terence Knox, American actor
1946 Tom Stern, American cinematographer
1946 Trevor Pinnock, English conductor and harpsichordist
1947 Ben Cross, English actor (Chariots of Fire, Far Pavillions, Star Trek)
1947 Vincent Matthews, American sprinter, 400m dash (Olympic-gold-1972)
1948 Christopher Biggins, English actor
1949 Billy Gibbons, American singer-songwriter, guitarist (ZZ Top, Moving Sidewalks), and actor
1950 Caroline Munro, Canadian actress (Golden Voyage of Sinbad) [or 1/16]
1950 Claudia Cohen, American gossip columnist and socialite (d. 2007)
1950 Ieremia Tabai, President of Kiribati (Gilbert Islands) (1979-91)
1950 Roy Schuiten, Dutch cyclist (d. 2006)
1951 Mark Heard, American singer-songwriter, guitarist, and producer (d. 1992)
1951 Mike Flanagan, American baseball player (d. 2011)
1951 Robben Ford, American guitarist and songwriter (L.A. Express and Yellowjackets)
1952 Elayne Boosler, comedienne (Night Court)
1952 Francesco Graziani, Italian footballer
1952 Joel Garner, Barbadian cricketer
1953 Filip Bolluyt, Dutch actor (Daybreak)
1953 Joel Garner, Barbados, bowler
1953 Rebecca Forstadt, American voice actress and scriptwriter
1954 Joslyn Y Hoyte-Smith, Barbados 4X400m hurdler (Olympic-bronze-1980)
1955 Carol M Browner, American lawyer and environmentalist, Administrator (EPA)
1955 Graeme Stevenson, English cricketer
1955 Lorenz, Prince of Belgium, Archduke of Austria-Este
1955 Xander Berkeley, American actor (Terminator 2: Judgment Day)
1957 Antonio Vega, Spanish singer-songwriter and guitarist (Nacha Pop) (d. 2009)
1958 Bart Oates, American football player, NFL center (NY Giants, SF 49ers)
1958 Katie Leigh, American voice actress
1959 Alison La Placa, American actress (Duet, Catherine-John Larroquette Show)
1959 Larry Poindexter, American actor and singer
1959 Steve Mattsson, American writer and illustrator
1959 Steven Irvine, drummer (Lloyd Cole & The Commotions)
1960 Canuto Kallan, Danish painter
1960 Pat Van Den Hauwe, Belgian footballer
1961 André Andersen, Russian-Danish keyboard player, composer, and producer (Royal Hunt)
1961 Bill Hicks, American comedian (d. 1994)
1961 Gretchen Palmer, American actress
1961 Jon Tenney, American actor (Beverly Hills Cop III)
1961 Kelly Tough, Canadian playmate (Oct, 1981)
1961 LaChanze, American actress, singer, and dancer
1961 Sam Robards, American actor
1961 Shane Black, American actor, screenwriter (Kiss Kiss Bang Bang), and director
1962 Jon Tenney, actor (Brooklyn South)
1962 Maruschka Detmers, Dutch actress (Devil in the Flesh)
1962 Melanie Smith, American actress (Emily-As the World Turns)
1962 William "The Refrigerator" Perry, American football player, NFL defensive back (Chicago Bears)
1963 Benjamin Bratt, American actor (Det Reynaldo Curtis-Law & Order)
1963 Brian Clark, Canadian Tour golfer (1994 Morden Pro-Am)
1963 Cathy Johnston-Forbes, American LPGA golfer (1990 du Maurier)
1963 James Mangold, American director and screenwriter (Walk the Line)
1963 Jeff Carson, American singer
1963 Silvio Diliberto, WLAF kicker (Amsterdam Admirals)
1964 Billy Ripken, American baseball player, 2nd baseman (Bal Orioles, Texas Rangers)
1964 Evelyn Conley, American WPVA volleyballer (US Open-7th-1989)
1964 Gail Harris, English actress (Virtual Desire)
1964 Georgie Parker, Australian actress
1964 Heike Drechsler, German sprinter (1988 world record)
1964 J.B. Smoove, Comedian *Def Comedy Jam), Actor (Date Night)
1964 Paul Vogt, American actor and comedian
1965 Brent Franklin, Canadian Tour golfer (1992 Japan Open-2nd)
1965 Chris Jones, American baseball player, outfielder (NY Mets)
1965 Cynthia Lynne White, American Miss Oklahoma-America (1991-top 10)
1965 Melanie Sloan, American attorney
1965 Moe Elewonibi, NFL & CFL tackle (Philadelphia Eagles, BC Lions)
1965 Nancy Valen, American actress
1965 Page Dunlap, American LPGA golfer (1994 Atlanta Women's-8th)
1965 Romallis Ellis, American lightweight boxer (Olympic-bronze-1988)
1966 Clifford Robinson, American basketball player, NBA center (Phoenix Suns, Portland Trail Blazers)
1966 Dennis Wise, English footballer
1967 Donovan Bailey, Jamaican-Canadian sprinter, 100m (Oly-2 gold-96)
1967 Miranda Otto, Australian actress (War of the Worlds)
1968 Darryll Lewis, NFL cornerback (Houston/Tennessee Oilers)
1968 Lalah Hathaway, American singer
1968 Mark Dean Schwab, American rapist and murderer (d. 2008)
1968 Paul Scherrer, actor (Children of Corn II, Free Spirit)
1968 Peter Dante, American actor (Grandma's Boy)
1968 Wendy Doolan, Australian LPGA golfer (1991 Brit Amat Champ-2nd)
1969 Adam Riess, American astrophysicist (Nobel Prize Laureate)
1969 Charles Mincy, NFL safety (Minnesota Vikings, Tampa Bay Buccaneers)
1969 Craig White, English cricketer
1969 Dmitri Tymoczko, American composer and theorist
1969 Florencia Lozano, American actress
1969 Martin Ulrich, hockey defenseman (Team Austria 1998)
1969 Shane, American porn actress
1970 Daniel Cosgrove, American actor
1970 Valerie Chow, Hong Kong actress
1971 Catherine "Cathy" Symon, American rower (Olympics-96)
1971 Kristen Kane, American diver (Olympics-96)
1971 Michael S McCary (Boss), Amerfican singer, rapper (Boyz II Men)
1971 Paul van Dyk, German DJ and producer
1971 Seyhan Kurt, French-Turkish poet and sociologist
1972 Angela Bloomfield, New Zealand actress
1972 Charles Gipson, American baseball player
1972 Paul Leyden, Australian actor
1972 Željko Kalac, Australian footballer
1973 Kristie Boogert, Rotterdam Neth, tennis star (1996 Paris)
1973 Luisa Ranieri, Italian actress
1973 Sarah Kozer, American model and actress
1973 Scott Storch, American songwriter and hip-hop producer, founder (Storch Music Company)
1973 Themba Mnguni, South African footballer
1974 Earl C. Poitier, American actor
1974 Frida Hallgren, Swedish actress
1975 Benjamin Kowalewicz, Canadian singer-songwriter and guitarist (Billy Talent)
1975 Jonathan Scarfe, Canadian actor
1975 Nao Kawakita, Japanese drummer (Maximum the Hormone)
1975 Valentin Bădoi, Romanian footballer
1977 Sylvain Distin, French footballer
1977 Éric Bélanger, Canadian ice hockey player
1978 Gunter Van Handenhoven, Belgian footballer
1978 Joe Absolom, English actor
1978 John Morris, Canadian curler
1978 Kaine, American rapper (Ying Yang Twins)
1979 Flo Rida, American rapper
1979 Jessie Ward, American professional wrestler
1979 Mihai Trăistariu, Romanian singer-songwriter
1979 Nicole Werra, Miss Wisconsin Teen USA (1996)
1979 Trevor Immelman, South African golfer
1980 Michael Jibson, Actor (The Bank Job)
1981 Anna Sedokova, Ukrainian-American singer and actress
1981 Flo Rida, American rapper
1981 Gareth Williams, Scottish footballer
1981 Krysten Ritter, American actress (Confessions of a Shopaholic)
1981 Took Leng How, Malaysian criminal (d. 2006)
1982 Antrel Rolle, American football player, NFL defensive back
1982 Garnon Davies, Welsh actor
1982 Justin Mentell, American actor (d. 2010)
1982 Stanislav Šesták, Slovakian footballer
1983 Danielle Lloyd, English model
1983 Frankie Ballard, American singer
1983 Kelenna Azubuike, American basketball player
1984 Theo James, American actor (Underworld: Awakening)
1985 Amanda Setton, American actress (What Happens in Vegas)
1985 Keita Tachibana, Japanese singer (w-inds.)
1986 Alcides Escobar, Venezuelan baseball player
1986 Candice Crawford, American model and journalist
1987 Beau Dowler, Australian footballer
1987 Hallee Hirsh, American actress (You've Got Mail)
1987 Mame Biram Diouf, Senegalese footballer
1988 Anna Popplewell, English actress (The Chronicles of Narnia: The Lion, the Witch and the Wardrobe)
1988 Mats Hummels, German footballer
1989 Mohammad Ahmed Fikree, Director (Children)
1990 Julito McCullum, American actor
1991 Luke Lee Wen Loong, Actor (Ah Boys to Men)
1992 Ulrikke Eikeri, Norwegian tennis player
1992 Michael Mitton, Actor (If You're So Smart, Then Why Are You Dead?)
1993 Lola Créton, French actress (Goodbye First Love)
1994 Olivia Grant, Actress (School Dance)
1995 Julia Hübner, Singer (Kiddy Contest 2007)
1996 Sara and Sydney Bryan, Twin Actresses (Old School)
1999 Rylie Behr, Actress (Impulse)
1999 Bryce Robinson, American actor (Marley & Me)
Died on December 16th