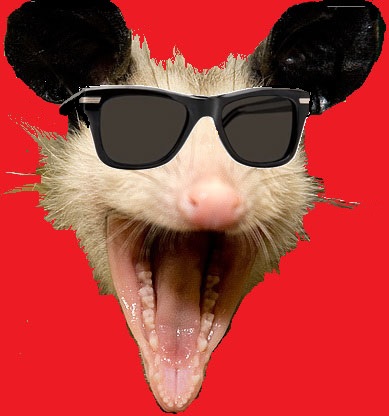 Holidays and Festivals
St. Patrick's Day (Multinational) * CLICK HERE
National Day (Ireland & Montserrat) * CLICK HERE
World Maritime Day (Worldwide)
Kustonu Diena (Ancient Latvia)
* Evacuation Day * (See Below)
National Muay Thai Day
St. Patrick's Day Parade (New York City, NY, USA) CLICK HERE
St. Patrick's Day celebrations (Dublin, Ireland), 5 Days around St. Patrick's Day (2013) * CLICK HERE
Liberalia, in honor of Liber Pater. Considered by some to be part of Agonalia. (Ancient Rome)
The second day of the Bacchanalia (Ancient Rome)
Submarine Day
Campfire Girls Day
Memorial of St Patrick, bishop, missionary to Ireland (Roman Catholic, Anglican : optional)
Evacuation Day
Fiesta de las Fallas, The commemoration of Saint Joseph (Spain)
Christian Feast Day of Alexius of Rome (Eastern Church)
Christian Feast Day of Gertrude of Nivelles
Christian Feast Day of Joseph of Arimathea (Western Church)
Christian Feast Day of Patrick
Commemoration of St Gertrude of Nivelles & Joseph of Arimathea (Christian)
* Calle Ocho (Miami) (3-4)
* South by Southwest Music Festival (SXSW), March 17 - 21 Austin, Texas, USA (1of5) (2010)
* Evacuation Day (Boston MA : 1776) (Suffolk County, Massachusetts)
Fête de la Sylvie Translation: Wood Anemone Day (French Republican)
The 27th day of the Month of Ventôse in the French Republican Calendar
Toast of The Day
"The anniversary of St. Patrick's day, and may the Shamrock be green forever."
- Traditional Irish
-Alternative-
"Saint Patrick was a gentleman,
Who through strategy and stealth,
Drove all the snakes from Ireland,
Here's a toasting to his health.
But not too many toastings
Lest you lose yourself and then
Forget the good Saint Patrick
And see all those snakes again.
'Beannachtam na Feile Padraig!'
Happy St. Patrick's Day!"
- Traditional Irish
Drink of The Day
Everybody's Irish
1 1/2 oz. Irish Whisky
1/2 oz. Green Chartreuse
1/2 oz. Green creme de menthe
Add the whisky, chartreuse and creme de menthe and bitters in a shaker filled with ice and stir. Strain into a chilled cocktail glass and garnish with the green maraschino cherry.
Wine of The Day
Glenora 2009 Riesling
Style - Riesling
Finger Lakes
$20

Beer of The Day
Guinness Extra Stout (Original)
Brewer - Guinness/Diageo ; Dublin, Ireland
Style - Irish Dry Stout
ABV - 6%
Joke of The Day
One day an Englishman, a Scotsman, and an Irishman walked into a pub together. They each proceeded to buy a pint of Guinness. Just as they were about to enjoy their creamy beverage, a fly landed in each of their pints and became stuck in the thick head.
The Englishman pushed his beer from him in disgust.
The Scotsman fished the offending fly out of his beer and continued drinking it as if nothing had happened.
The Irishman picked the fly out of his drink, held it out over the beer and yelled "SPIT IT OUT!! SPIT IT OUT YOU BASTARD!!!!"
Quote of the Day
1
"We have always found the Irish a bit odd. They refuse to be English."
- Winston Churchill
2
"The great Gaels of Ireland are the men that God made mad. For all their wars are merry, and all their songs are sad."
- G.K. Chesterton
Whiskey of The Day
The Irishman Single Malt Irish Whiskey
Price: $40
March Observances
Adopt A Rescued Guinea Pig Month
American Red Cross Month or Red Cross Month
Bell Peppers and Broccoli Month
Berries and Cherries Month
Brain Injury Awareness Month
Child Life Month
Colic Awareness Month
Colorectal Cancer Education and Awareness Month (Different sponsor than National Colorectal Cancer Awareness Month)
Credit Education Month
Deaf History Month (3/13 to 4/15)
Deep Vein Thrombosis (DVT) Month
Employee Spirit Month
Exotic Winter Fruit, Leeks and Green Onions Month
Expanding Girls' Horizons in Science and Engineering Month
National Expect Success Month
Holy Humor Month
Honor Society Awareness Month
Humorists Are Artists Month
International Expect Success Month
International Ideas Month
International Listening Awareness Month
International Mirth Month
International Women's Month
Malignant Hypertension Awareness & Training Month
March for Babies (March and April)
Music In Our Schools Month
National Athletic Training Month
National Caffeine Awareness Month
National Cheerleading Safety Month
National Chronic Fatigue Syndrome Awareness Month
National Clean Up Your IRS Act Month
National Color Therapy Month
National Colorectal Cancer Awareness Month (Different sponsor than Colorectal Cancer Awareness Month)
National Craft Month
National Ethics Awareness Month
National Eye Donor Month
National Frozen Food Month
National Irish-American Heritage Month
National Kidney Month
National Kite Month (3/31-4/30)
National March Into Literacy Month
National Multiple Sclerosis Education & Awareness Month
National Nutrition Month
National On-Hold Month
National Optimism Month
National Peanut Month
National Social Work Month
National Umbrella Month
National Women's History Month
Optimism Month
Play-the-Recorder Month
Poetry Month
Poison Prevention Awareness Month
Red Cross Month
Save Your Vision Month
Sing With Your Child Month
Small Press Month
Social Workers Month
Spiritual Wellness Month
Steroid Abuse Prevention Month
Supply Management Month
Umbrella Month, Natl
Vulvar Health Awareness Month
Workplace Eye Health and Safety Month
Workplace Eye Wellness Month
Youth Art Month
Observances this Week
St. Patrick's Week, Third Week in March
Inhalants and Poisons Awareness Week, Third Week in March
Turkey Vultures Return to the Living Sign, March 11th to March 17th
Consider Christianity Week, Week Starting Second Sunday Before Easter
Campfire USA Birthday Week, Third Full Week in March
Health Information Professionals Week, Third Full Week in March
National Animal Poison Prevention Week, Third Full Week in March
National Inhalant and Poisons Awareness Week, Third Full Week in March
Root Canal Awareness Week, Third Full Week in March
Health Information Professionals (HIP) Week (ahima.org) (Formerly Health Information & Technology Week), Third Full Week in March
American Chocolate Week, Third Full Week in March
Passiontide, Last Two Weeks of Lent
Historical Events on March 17th
Born on March 17th
Died on March 17th