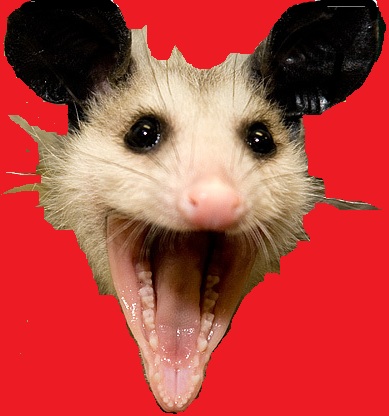 February 20th
Holidays and Celebrations
World Day for Social Justice (UN International)
Orbit Day * (See Below)
Kurt Cobain's Day * (See Below)
Psychology Day * (See Below)
Repeal of Prohibition Proposal Day * (See Below)
Mystery Science Theater Day * (See Below)
Chineese New Year, Lunar New Year, Spring Festival Lunar Calender (2013) * CLICK HERE
Ferrari Day * (See Below)
Hoodie-Hoo Day (Northern Hemisphere)
Eleutherius of Tournai
Prussia Disestablishment Day. In 1947 State of Prussia ceased to exist.
Cherry Pie Day
Love Your Pet Day
Love Your Dog Day
William Carleton Day, Irish novelist (1794 - d. 1869)
Ansel Adams Day, American photographer (1902 - d. 1984)
Hunter S. Thompson Remembrance Day, American journalist and author (b. 1937 D: 2005)
Pisces Begins
Anniversary of the Closest Approach of a Comet to Earth
Christian Feast Day of Wulfric of Haselbury
* Santa Cruz de Tenerife Carnival, Canary Islands (1-5)
* Mazatlan Carnival Mazatlan, Mexico (1-5)
* Cologne Carnival Cologne, Germany - Thu before Mardi Gras (2-5) * Orbit Day - In 1962 While aboard Friendship 7, John Glenn orbits the earth three times in 4 hours, 55 minutes, becoming the first American to orbit the earth. Called the Mercury program:
* Kurt Cobain's Day, The birthday of Kurt Cobain, an American musician (Nirvana) (1967 -d. 1994). It is an official holiday in Aberdeen, Washington, his place of birth.
* Psychology Day - The birthday of Johann Christian Reil, German physician, founder of psychiatry (1759 - d. 1813)
* Ferrari Day - Enzo Ferrari, Italian automobile manufacturer, designer and racing car driver (1898 - d. 1988)
* Repeal of Prohibition Proposal Day. In 1933 The Congress of the United States proposes the Twenty-first Amendment to the United States Constitution, which would end Prohibition in the United States. 1944 - World War II: The United States takes Eniwetok Island.
* Mystery Science Theater Day. Celebrated on Joel Hodgson birthday , American comedian and creater of Mystery Science Theater 3000 (b. 1960) Fête de la Cornouiller Translation: Dogwood Day (French Republican)
The Second day of the Month of Ventôse in the French Republican Calendar
Toast of The Day
"Here's to me in my sober mood,
When I ramble, sit, and think.
Here's to me in my drunken mood,
When I gamble, sin, and drink.
And when my days are over,
And from this world I pass,
I hope they bury me upside down,
So the world can kiss my ass!"
- Unknown
Drink of The Day
My Fair Lady
1 part Gin
1 part Lemon Juice
1 part Orange Juice
1 part Sirop de Fraise/Strawberry Syrup
1 dash of egg white
Shake ingredients with ice, and strain into a cocktail glass
Wine of The Day
Summerhill Pyramid 2008 Gewurztraminer
Style - Gewurztraminer
Okanagan Valley
$25
Beer of The Day
Fourth Dementia Olde Ale
Brewer - Kuhnhenn Brewing Co., Warren, Michigan, USA
Style - Old Ale
Joke of The Day
A seal walks into a bar and asks the bartender for a drink.
The bartender asks the seal, "What's your pleasure?"
The seal replies, "Anything but Canadian Club."
Quote of the Day
"Sh*t and Piss here"
- Actual sign Above the bathrooms In a Bejing Airport
Whisky of The Day
Hankey Bannister Blended Scotch Whisky
$20
February Observances
AMD/Low Vision Awareness Month
Adopt A Rescued Rabbit Month
Aggressive Driving Month
American Heart Month
National Heart Healthy Month
American History Month
An Affair to Remember Month
Avocado and Banana Month
Bake for Family Fun Month
Beans (Dried and Fresh) Month
Berry Fresh Month
Black History Month
Burn Awareness Month
Canned Food Month
Celebration of Chocolate Month
Creative Romance Month
Dog Training Education Month
Exotic Vegetables and Star Fruit Month
Fabulous Florida Strawberry Month
From Africa to Virginia Month
National Get To Know An Independent Real Estate Broker Month
Grapefruit Month
Great American Pie Month a.k.a American Pie Month
International Boost Self-Esteem Month
International Expect Success Month
International Friendship Month
International Hoof-care Month
Jobs in Golf Month
Library Lovers' Month
Marfan Syndrome Awareness Month
Marijuana Awareness Month
National African American History Month
National Bird Feeding Month
National Black History Month
National Care About Your Indoor Air Month
National Cherry Month
National Children's Dental Health Month
National Condom Month
National Embroidery Month
National Fiber Focus Month
National Grapefruit Month
National Hot Breakfast Month
National Laugh-Friendly Month
National Mend A Broken Heart Month
National Parent Leadership Month
National Pet Dental Health Month
National Snack Food Month
National Teen Dating Violence Awareness Month
National Therapeutic Recreation Month
National Time Management Month
National Weddings Month
National Wild Bird Feeding Month
Parent Leadership Month, Natl
Plant The Seeds Of Greatness Month
Potato Lover's Month
Pull Your Sofa Off The Wall Month
Relationship Wellness Month
Responsible Pet Owner's Month
Return Shopping Carts to the Supermarket Month
Senior Independence Month
Spay/Neuter Awareness Month
Spiritual Teachers Month
Spunky Old Broads Month
Sweet Potato Month
Truck Month (GM)
Wise Health Care Consumer Month
Worldwide Renaissance of the Heart Month
Youth Leadership Month
Observances this Week
National Condom Week, Third Week of February
National Nestbox Week, Third Week of February
NCCDP Alzheimer's & Dementia Staff Education Week, Third Week of February
Great Backyard Bird Count, Third Weekend of February
National Date (fruit) Week, Third Week of February
National Entrepreneurship Week, Third Week of February
National FFA Week, Week of George Washington's Birthday, Sat to Sat
Brotherhood Week, Third Week of February
Sisterhood Week, Third Week of February
Build A Better Trade Show Image Week, Third Week of February
National Engineers Week, Week of George Washington's Birthday
National Justice for Animals Week, Week of George Washington's Birthday
Historical Events on February 20th
Born on February 20th
Died on February 20th