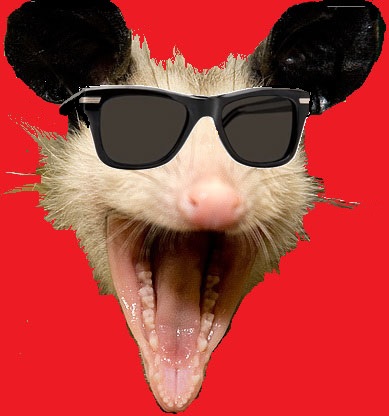 Holidays and Festivals
Earth Day * (see below)
Discovery Day (Brazil)
April Showers Day
Chemists Celebrate The Earth Day
Girl Scout Leader Day
National Jelly Bean Day
Christian Feast Day of Acepsimas of Hnaita and companions (Catholic Church)
Christian Feast Day of Epipodius and Alexander
* Earth Day Celebrated in many countries as a day to cherish nature. In 1970, on April 22 Earth has its first official birthday celebration in the United States. More than 20 million people marched, demonstrated, and attend teach-ins on environmental topics.
Fête de la Fougère Translation: Fern Day (French Republican)
The Third day of the Month of Floréal in the French Republican Calendar
Toast of The Day
"The devil invented Whiskey so the Irish couldn't take over the World."
- Unknown
Drink of The Day
Pink Elephant
Flor De Caña Silver
John Taylor's Velvet Falernum
Guava
Mint
Lemon Juice
Muddle the guava, add the ingredients and shake. Fine-strain into a collins glass and top with sparkling rose. Garnish with a sprig of mint.
Wine of The Day
Molino Viejo 2009 Chardonnay
Style - Chardonnay
Lontue Valley
$10
Beer of The Day
Polygamy Porter
Brewer - Utah Brewers Co-Op, Salt Lake City, Utah, USA
Style - Session Beer
Joke of The Day
A guy walks into a bar with a dog under his arm, puts the dog on the bar and announces that the dog can talk and that he has $100 he's willing to bet anyone who says he can't. The bartender quickly takes the bet and the owner looks at the dog and asks, "What's the thing on top of this building which keeps the rain from coming inside?" The dog barks. His owner says "see he said ROOF." The bartender says, "Who are you kidding? I'm not paying." The dogs owner says, "How about double or nothing and I'll ask him something else". The bartender agrees and the owner turns to the dog and asks, "Who was the greatest ballplayer of all time". The dog barks again. The owner says "see he said RUTH." With that the bartender picks them both up and throws them out the door. As they bounce on the sidewalk the dog looks at his owner and says "DiMaggio?".
Quote of The Day
"When you're drunk the floor is your best friend...
because it's always there for you."
- Unknown
Whiskey of The Day
Four Roses Single Barrel Barrel Strength Kentucky Straight Bourbon Whiskey
$55
April Observances
ASPCA Month
Alcohol Awareness Month
Amateur Radio Month
Atlanta Food & Wine Month
Brussels Sprouts and Cabbage Month
Cancer Control Month
Celebrate Diversity Month
Community Spirit Days
Confederate History Month
Couple Appreciation Month
Cranberries and Gooseberries Month
DNA, Genomics and Stem Cell Education and Awareness Month
Defeat Diabetes Month
Emotional Overeating Awareness Month
Facial Protection Month
Fair Housing Month
Financial Literacy Month
Fresh Florida Tomatoes Month
Frog Month
Get Yourself Tested Month
Global Child Nutrition Month
Grange Month
Holy Humor Month
Home Improvement Time (April-Sept.30)
Honor Society Awareness Month (Different Sponsor to March)
IBS (Irritable Bowel Syndrome) Month
Informed Woman Month
Injury Prevention Month
International Cesarean Awareness Month
International Customer Loyalty Month
International Daffynitions Month
International Guitar Month
International Twit Award Month
Jazz Appreciation Month
Keep America Beautiful Month
Lawn and Garden Month
Learn Thai Month
Library Snapshot Month
Math Awareness Month
Month of the Military Child
Month of the Young Child
National African American Women's Fitness Month
National Autism Awareness Month
National Car Care Month
National Card and Letter Writing Month
National Child Abuse Prevention Month
National DNA & Genomics & Stem Cell Education & Awareness Month
National Decorating Month
National Donate Life Month
National Garden Month
National Grilled Cheese Sandwich Month
National Humor Month
National Kite Month
National Knuckles Down Month
National Landscape Architecture Month
National Multiple Birth Awareness Month
National Occupational Therapy Month
National Oral Health Month
National Parkinson's Awareness Month
National Pecan Month
National Pest Management Month
National Pet First Aid Awareness Month
National Pet Month
National Poetry Month
National Prepare Your Home To Be Sold Month
National Rebuilding Month
National Sarcoidosis Awareness Month
National Sexual Assault Awareness and Prevention Month
National Sexually Transmitted Diseases (STDs) Education and Awareness Month
National Stress Awareness Month
National Welding Month
National Welding Month
National Youth Sports Safety Month
Patient Safety Awareness Month
Pharmacists War on Diabetes Month
Physical Wellness Month
Prematurity Awareness Month
Prevent Lyme in Dogs Month
Prevention of Animal Cruelty Month
Procrastination Awareness Month
Records and Information Management Month
Rosacea Awareness Month
School Library Media Month
Southern Belles Month
Soy Foods Month
Sports Eye Safety Month
Straw Hat Month
Testicular Cancer Awareness Month
Tomatillo and Asian Pear Month
Women's Eye Health and Safety Month
Workplace Conflict Awareness Month
World Habitat Awareness Month
Worldwide Bereaved Spouses Awareness Month
Observances this Week
National Karaoke Week,
Fourth Week in April

National Work Zone Safety Awareness Week,
Fourth Work Week in April

International Whistlers Week (IWC),
Third or Fourth week of April
Cleaning For A Reason Week,
April 18th-24th

Consumer Awareness Week,
April 18th-23rd

Police Officers Who Gave Their Lives In The Line of Duty Week,
April 18th-23rd
National Park Week,
9 Days Starting with the Third Saturday of April

Money Smart Week (Federal Reserve),
Third Saturday through Fourth Saturday of April

Safe Kids Week,
Third Saturday through Fourth Saturday of April
Undergraduate Research Week,
Third Work Week of April
National Crime Victims Rights Week,
Second Full week of April plus 3 days
Historical Events on April 22nd
Born on April 22nd
Died on April 22nd
296 Pope Caius
455 Petronius Maximus, Roman Emperor
536 Agapitus I, Italian Pope (535-36)
1253 Elias van Cortona, Italian general (1232-39)
1355 Eleonora Plantagenet, daughter of King Edward II
1462 Gilbert of Lannoy, master of Villerval/Tronchiennes/Santes
1521 Juan de Padilla, Spanish nobleman/communero-rebel, beheaded
1592 Bartolomeo Ammanati, Italian architect (b. 1511)
1648 Catharina Belgian van Nassau, daughter of Willem
1662 John Tradescant, traveller/gardener
1672 Georg Stiernhielm, Swedish poet (Hercules) (b. 1598)
1699 Hans Erasmus Aßmann, Freiherr von Abschatz, German statesman (b. 1646)
1722 Pieter Erberfeld, German/Thais merchant on Java
1758 Antoine de Jussieu, French naturalist (b. 1686)
1776 Johann Adolph Scheibe, German music theroist/composer
1778 James Hargreaves, English inventor (spinning jenny) (b. 1720)
1782 Josef Ferdinand Norbert Seger, composer, dies at 66
1788 Zacharias H Alewijn, Dutch poet, dies 46
1806 Pierre-Charles Villeneuve, French admiral (stabbed) (b. 1763)
1821 John Crome (Old Crome), English landscape painter/etcher
1827 Thomas Rowlandson, caricaturist
1830 Knud L Rahbek, Danish literary/historian
1833 Richard Trevithick, English inventor (steam locomotive) (b. 1771)
1839 Denis Davydov, Russian general and poet (b. 1784)
1844 Henri-Montan Berton, composer
1854 Nicolás Bravo, Mexican politician and soldier (b. 1786)
1864 Joseph Gilbert Totten, US Union general-major
1865 Francis Washburn, US Union colonel/gen major
1877 James P. Kirkwood, American civil engineer (b. 1807)
1883 Octave Fouque, composer
1892 Edouard-Victoire-Antoine Lalo, French composer (b. 1823)
1893 Chaim Aronson, Lithuanian inventor and academic (b. 1825)
1896 Thomas Meik, British civil engineer (b. 1812)
1899 E J (Ned) Gregory, cricketer (one Test for Aust)
1901 William Stubbs, historian/bishop
1908 Henry Campbell-Bannerman, Prime Minister of the United Kingdom (1905-08) (b. 1836)
1925 André Caplet, French composer (b. 1878)
1929 Henry Lerolle, French painter (b. 1848)
1929 Odon Peter Jozsef de Mihalovich, composer
1930 Jeppe Aakjaer, Danish poet (b. 1866)
1933 Frederick Henry Royce, British automobile manufacturer (Rolls Royce) (b. 1863)
1941 Arthur Briscoe, cricketer (South African batsman in 2 Tests)
1944 Mezio Agostini, composer
1944 Nikolaos Roussen, Greek naval officer in World War II (b. 1913)
1945 Kathe Kollwitz, German graphic artist (b. 1867)
1945 Wilhelm Cauer, German mathematician (b. 1900)
1946 Harlan F. Stone, Chief Justice of the United States Supreme Court (1941-46) (b. 1872)
1946 Lionel Atwill, English actor (Capt Blood, Great Waltz) (b. 1885)
1950 Charles Hamilton Houston, American civil rights attorney, architect of NAACP legal campaign (b. 1895)
1951 Horace Donisthorpe, British entomologist (b. 1870)
1951 Stanley Ridges, actor (possessed, Sgt York, Mr Ace)
1953 Top Naeff, [Anthonetta van Rhijn-N], Dutch writer
1957 Ignatius Roy D Campbell, British poet (Garcia Lorca)
1961 Maria Radulphus, [Adrian Hermus], Curacao school inspector
1962 Solomon Pimsleur, composer
1962 Vera Reynolds, actress (Dragnet Patrol, Lawless Woman)
1967 Tom Conway, actor (Mark Saber, Betty Hutton Show)
1968 Stephen H. Sholes, American recording executive (b. 1911)
1975 Mary Philips, actress (Farewell to Arms)
1976 Frutuoso de Lima Viana, composer
1977 Charles Sanford, orchestra leader (Your Show of Shows)
1978 Will Geer, American actor (Grandpa Walton-Waltons) (b. 1902)
1980 Fritz Strassmann, German physicist (b. 1902)
1980 Jane Froman, American actress (Jane Froman's USA Canteen) (b. 1907)
1980 Tommy Caldwell, rocker (Marshall Tucker Band)
1981 Brailsford Reese Brazeal, dean (Morehouse College)
1982 Melville Bell Grosvenor, pres (Natl Geographic Society)
1983 Earl "Fatha" Hines, American jazz pianist (b. 1903)
1983 John Louis Evans, American convicted murderer (executed) (b. 1950)
1983 Walter Slezak, actor (Bedtime For Bonzo), commits suicide
1984 Ansel Adams, American photographer (b. 1902)
1985 Jacques Ferron, French Canadian physician, author and politician (b. 1921)
1985 Paul H. Emmett, American chemical engineer (b. 1900)
1986 Mircea Eliade, Romanian writer (b. 1907)
1988 Irene Rich, American actress (Beau Brumell, Champ) (b. 1891)
1989 Huey Newton, US, Black Panther leader, shot
1990 Albert Salmi, American actor (b. 1928)
1990 Bertil Unger, actor (Devil & Max Devlin)
1992 Billy Wayne White, murderer, executed
1992 Joop (Joseph) van Santen, Dutch 1st Chamber member (CPN)
1992 Youcca Troubatzkoy, actress (Flower of the Night)
1993 Andries Treurnicht, founder S Afr Conservative Party
1993 Cesar Chavez, US farm worker (United Farm Workers)
1993 Mark Koenig, baseball shortstop (NY Yankees)
1994 D Nauta, theologist/church historian/lawyer
1994 Denis Pitts, journalist
1994 Jack Alexander Bently, trombonist
1994 Richard Nixon, 37th President of the United States (1969-75) (b. 1913)
1994 Schmidt Hans Burkhardt, artist
1995 Don Pullen, pianist/composer
1995 Maggie Kuhn, American activist (Gray Panthers) (b. 1905)
1996 David Shipman, film historian
1996 Erma Bombeck, American humorist (Grass is Greener) (b. 1927)
1996 Harold "Jug" McSpaden, American professional golfer (b. 1908)
1996 Hiteshwar Saikia, PM of Indian state of Assam (1991-96)
1998 Kitch Christie, South African rugby coach (b. 1940)
1999 Apostolos Nikolaidis, Greek singer (b. 1938)
1999 Chan Canasta, Polish magician and mindreader (b. 1920)
2002 Linda Lovelace, American adult actress (b. 1949)
2003 Felice Bryant, American songwriter (b. 1925)
2003 Martha Griffiths, U.S. Congresswoman (b. 1912)
2003 Michael Larrabee, American athlete (b. 1933)
2004 Jason L. Dunham, American Medal of Honor recipient (b. 1981)
2004 Pat Tillman, American football player and U.S. Army Ranger (killed in action) (b. 1976)
2005 Erika Fuchs, German translator (b. 1906)
2005 Norman Bird, UK character actor (b. 1920)
2005 Philip Morrison, American physicist (b. 1915)
2005 Robert Farnon, Canadian-born composer and conductor (b. 1917)
2006 Alida Valli, Italian actress (b. 1921)
2007 Juanita Millender-McDonald, congresswoman from southern California (b. 1938)
2008 Ed Chynoweth, Canadian ice hockey executive (b. 1941)
2011 Moin Akhter, Pakistani actor (b. 1950
2013 Richie Havens, American folk singer (b. 1941)
2016 Madeleine Sherwood, Canadian actress (Mother Superior - Flying Nun)