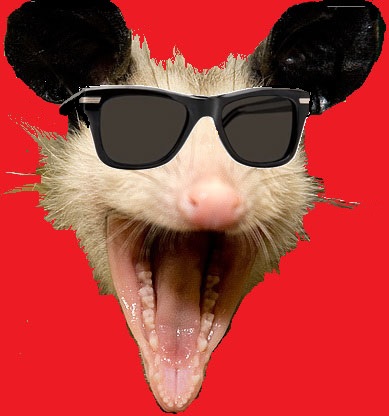 Holidays and Festivals
Independence Day and National Day (Bangladesh)
Prince Jonah Kuhio Kalanianole Day (Hawaii)
Make Up Your Own Holiday Day
Legal Assistants Day
Festival Day
Prophet Zoroaster's Birthday (Zoroastrianism)
Jonas Salk Invents the Polio Vaccine Day
Purple Day
Birthday of Robert Frost (poet)
Birthday of Tennessee Williams (playwright)
Christian Feast Day of Emmanuel and companions
Christian Feast Day of Larissa
Christian Feast Day of Ludger
Christian Feast Day of Margaret Clitherow
Synaxis of the Archangel Gabriel (Eastern Christianity)
National Cherry Blossom Festival (USA)
March 20th through April 14th
Big Ears Festival (Knoxville, Tennessee, USA) March 26 – 28 (1of3) (2010)
Fête de la Bette Translation: Chard Day (French Republican)
The Sixth day of the Month of Germinal in the French Republican Calendar
Toast of The Day
"Why, if 'tis dancing you would be,
There's brisker pipes than poetry.
Say, for what were hop-yards meant,
Or why was Burton built on Trent?
Oh many a peer of England brews
Livelier liquor than the Muse,
And malt does more than Milton can
To justify God's ways to man.
Ale, man, ale's the stuff to drink
For fellows whom it hurts to think:
Look into the pewter pot
To see the world as the world's not."
- A.E. Housmann (born Alfred Edward Housman March 26th, 1859 – April 30th 1936), an English classical scholar and poet
Drink of The Day
Orgasm
2 Part (Baliey's) Irish Cream Liqueur
1 Part Amaretto
1 Part Kahlua
Fill With Cream
(Alternative) Orgasm
1/3 shot amaretto
1/3 shot kahlua
1/3 shot Bailey's Irish Cream
Shake with ice and strain into shot glass.
Wine of The Day
Coriole 2008 Sangiovese-Shiraz
Style - Shiraz
McLaren Vale
$20
Beer of The Day
Raison D'etre
Brewer - Dogfish Head Craft Brewery, Milton, Delaware, USA
Style - Belgian Strong Dark Ale
ABV - 8%
Joke of The Day
A cowboy walks in to a bar and says," I want a beer." So after he drank his beer he was about to leave then he noticed that his horse was gone.He shouted," if i dont get my horse back after this beer i am gonna have to do what i did in Georgia. So he finished his beer and he saw his horse was back so he got on and rode a little, then the bartender asked out the window what did you have in Georgia? i had to walk home.
Quote of the Day
"Mendacity is a system that we live in. Liquor is one way out an death's the other."
- Tennessee Williams (March 26th 1911 – February 25th 1983), an American writer.
March Observances
Adopt A Rescued Guinea Pig Month
American Red Cross Month or Red Cross Month
Bell Peppers and Broccoli Month
Berries and Cherries Month
Brain Injury Awareness Month
Child Life Month
Colic Awareness Month
Colorectal Cancer Education and Awareness Month (Different sponsor than National Colorectal Cancer Awareness Month)
Credit Education Month
Deaf History Month (3/13 to 4/15)
Deep Vein Thrombosis (DVT) Month
Employee Spirit Month
Exotic Winter Fruit, Leeks and Green Onions Month
Expanding Girls' Horizons in Science and Engineering Month
National Expect Success Month
Holy Humor Month
Honor Society Awareness Month
Humorists Are Artists Month
International Expect Success Month
International Ideas Month
International Listening Awareness Month
International Mirth Month
International Women's Month
Malignant Hypertension Awareness & Training Month
March for Babies (March and April)
Music In Our Schools Month
National Athletic Training Month
National Caffeine Awareness Month
National Cheerleading Safety Month
National Chronic Fatigue Syndrome Awareness Month
National Clean Up Your IRS Act Month
National Color Therapy Month
National Colorectal Cancer Awareness Month (Different sponsor than Colorectal Cancer Awareness Month)
National Craft Month
National Ethics Awareness Month
National Eye Donor Month
National Frozen Food Month
National Irish-American Heritage Month
National Kidney Month
National Kite Month (3/31-4/30)
National March Into Literacy Month
National Multiple Sclerosis Education & Awareness Month
National Nutrition Month
National On-Hold Month
National Optimism Month
National Peanut Month
National Social Work Month
National Umbrella Month
National Women's History Month
Optimism Month
Play-the-Recorder Month
Poetry Month
Poison Prevention Awareness Month
Red Cross Month
Save Your Vision Month
Sing With Your Child Month
Small Press Month
Social Workers Month
Spiritual Wellness Month
Steroid Abuse Prevention Month
Supply Management Month
Umbrella Month, Natl
Vulvar Health Awareness Month
Workplace Eye Health and Safety Month
Workplace Eye Wellness Month
Youth Art Month
Observances this Week
Tsunami Awareness Week, Last Full Week in March
Pediatric Nurse Practioner Week, Last Full Week in March
National Protocol Officer's Week, Last Full Week in March
National Cleaning Week, Last Full Week in March
Week of Solidarity with People's Struggling Against Racism & Discrimination, Fourth Week of March

Youth Violence Prevention Week, Last Week in March
Termite Awareness Week, Last Work Week in March
Historical Events on March 26th
1026 John XIX crowns Conrad II the Salier as Holy Roman German emperor
1147 Jewish community in Cologne fast to commemorate anti-Jewish violence
1150 Tichborne family of Hampshire England started tradition of giving a Gallon of flour to each resident to keep deathbed promise
1484 William Caxton printed his translation of Aesop's Fables.
1526 King Francois I returns Spanish captivity to France
1534 Lubeck accept free Dutch ships into East Sea
1552 Guru Amar Das becomes the Third Sikh Guru.
1636 Utrecht University is founded in the Netherlands.
1668 England takes control of Bombay India
1692 King Maximilian installed as land guardian of South Netherlands
1780 1st British Sunday newspaper appears (Brit Gazette & Sunday Monitor)
1790 Congress passes Naturalization Act, requires 2-year residency
1793 Pro-royalist uprising in Vendée region of France
1799 Napolean captures Jaffa Palestine
1804 Congress orders removal of Indians east of Mississippi to Louisiana
1804 Territory of Orleans organizes in Louisiana Purchase
1808 Charles IV of Spain abdicates in favor of his son, Ferdinand VII.
1812 Earthquake destroys 90% of Caracas Venezuela; about 20,000 die
1821 Franz Grillparzer's "Das Goldene Vliess," premieres in Vienna
1824 1st performance of Beethoven's "Missa Solemnis"
1830 The Book of Mormon is published in Palmyra, New York.
1839 The first Henley Royal Regatta is held.
1845 Joseph Francis, NYC, patents a corrugated sheet-iron lifeboat
1845 Patent awarded for adhesive medicated plaster, precusor of bandaid
1852 Decree regarding streets of Paris passed
1856 NSW's 1st 1st-class game, v Victoria at Melbourne NSW won
1859 1st sighting of Vulcan, a planet thought to orbit inside Mercury
1862 Battle of La Glorieta Pass, NM Terr (Apache Canyon, Pigeon's Ranch)
1863 Voters in West Virginia approve gradual emancipation of slaves
1871 Paris Commune founded
1872 7.8 earthquake shakes Owens Valley, California
1872 Thomas J Martin patents fire extinguisher
1878 Hastings College of Law founded
1878 Sabi Game Reserve, world's 1st official designated game reserve, opens
1881 Thessaly is freed and becomes part of Greece again.
1885 Eastman Film Co manufactures 1st commercial motion picture film
1885 Louis Riel's forces defeat Canadian forces at Duck Lake, Sask
1886 1st cremation in England
1889 Bernard Tancred carries bat for 26* out of 47! South Africa v England
1889 Johnny Briggs took 15-26 (7-17 & 8-11) v South Africa at Newlands
1889 South Africa all out 47, then follow-on all out 43 v England
1895 King Alfonso plants pine sapling in Madrid, starts Spain's Arbor Day
1900 1st edition The (Free) People (Neth, probably Amsterdam)
1903 American Hotel opens in Amsterdam
1909 August Strindberg's "Bjalb-jarle-ti," premieres in Stockholm
1910 US forbid immigration to criminals, anarchists, paupers & the sick
1910 William H Lewis appointed asst attorney general of US
1913 Bulgarian forces capture Adrianople, ending the 1st Balkan War
1913 Dayton, Ohio almost destroyed when Scioto, Miami, & Muskingum River reach flood stage simultaneously
1915 Stanley Cup, Vancouver Millionaires (PCHA) sweep Ottawa Senators
1916 Birdman of Alcatraz receives solitary
1917 Stanley Cup, Seattle Metropolitans (PCHA) beat Montreal Canadiens (NHL), 3 games to 1 Seattle is 1st US team to win Stanley Cup
1917 First Battle of Gaza British troops are halted after 17,000 Turks block their advance, World War I.
1923 Stanley Cup, Ott Senators beat Vanc Millionaires (PCHA), 3 games to 1
1924 Premiere of Bernard Shaw's "Saint Joan," in London
1926 ACD de Graeff appointed gov-gen of Dutch East-Indies
1926 The 1st lip-reading tournament held in America
1927 Alfred Hugenberg purchases German film company UFA
1927 Gaumont-British Film Corporation forms
1930 Congress appropriates $50,000 for Inter-American highway
1931 Iraq & Trans-Jordan sign peace treaty
1931 Leo Bentley bowls 3 consecutive perfect games in Lorain, Ohio
1931 New Delhi replaces Calcutta as capital of British-Indies
1934 The driving test is introduced in the United Kingdom.
1935 "RvJ" Mitchell & Mjr Sorley discuss armament of Spitfire
1936 1st parliamentary debate on NZ radio
1936 200" telescope lens shipped, Corning Glass Works, NY-Cal Tech
1936 Mary Joyce ends a 1,000 mile trip by dog in Alaska
1937 Joe DiMaggio takes Ty Cobb's advice & replace his 40 with 36 oz bat
1937 Spinach growers of Crystal City, Tx, erect statue of Popeye
1937 William H Hastie becomes 1st black federal judge (Virgin Islands)
1938 NBC radio performance of Howard Hanson's 3rd Symphony
1940 Ernest Hemingway & Benjamin Glazer premiere in NYC
1942 1st "Eichmann transport" to Auschwitz & Birkenau Camps
1942 1st 700 Jews from Polish Lvov-district reach concentration camp Belzec
1942 20 tons of gelignite in a stone quarry at Easton Pa, kills 21
1942 German offensive in North-Africa under Col-general Rommel
1942 In Poland, the first female prisoners arrive at Auschwitz, World War II.
1943 1st woman to receive air medal (US army nurse Elsie S Ott)
1943 Battle of Komandorski Islands, Pacific Ocean
1943 Elsie S Ott becomes 1st woman awarded US Air Force Medal
1944 705 British bombers attack Essen
1945 British premier Churchill looks over at the Rhine (near Ginsberg)
1945 De Paul wins NIT basketball championship, George Mikan scores 34
1945 Generals Eisenhower, Bradley, and Patton attack at Remagen the Rhine
1945 Japanese resistance ends on Iwo Jima
1945 Kamikaze attack on US battle fleet near Kerama Retto
1945 US 7th Army crosses Rhine at Worms
1945 Venray soccer team forms
1945 US forces declare Iwo Jima secure, World War II.
1949 11th NCAA Men's Basketball Championship, Kentucky beats Oklahoma State 46-36
1951 Patty Berg wins LPGA Sandhills Women's Golf Open
1951 USAF flag approved
1952 14th NCAA Men's Basketball Championship, Kansas beats St Johns 80-63
1952 F Durrenmatt's "Die Ehe des Herrn Mississippi," premieres in Munich
1953 Dr Jonas Salk announces vaccine to prevent polio (myelitis)
1953 Salk Polio vaccine announced
1954 US performs atmospheric nuclear test at Bikini Island
1955 "Ballad of Davy Crockett," becomes the #1 record in US
1956 Medic Alert Foundation forms
1956 Red Buttons debuts on TV in Studio One
1958 30th Academy Awards-"Bridge over River Kwai," Woodward & Guinness win
1958 Army launches 3rd successful US satellite, Explorer III
1958 The African Regroupment Party (PRA) is launched at a meeting in Paris.
1958 US Army launched America's third successful satellite, "Explorer III"
1959 Test debut for Mushtaq Mohammad v WI age 15 yrs 124 days
1960 Iraq executes 30 after attack on Pres Kassem
1960 Orioles-Reds series for Havana, is moved to Miami
1960 USC captures NCAA swimming title
1961 Louise Suggs wins LPGA Golden Circle of Golf Festival
1962 Supreme Court backs 1-man-1-vote apportionment of seats in state leg
1964 "Funny Girl" opens at Winter Garden Theater NYC for 1,348 performances
1965 A truck loses control down Moosic Street, Scranton, Pennsylvania, killing the driver. This accident later inspired the 1974 Harry Chapin song, "30,000 Pounds of Bananas."
1967 21st Tony Awards, Homecoming & Cabaret win
1967 Kathy Whitworth wins LPGA Venice Ladies' Golf Open
1967 Pope Paul VI publishes encyclical Populorum progressio
1967 Ten thousand people gather for one of many Central Park be-ins in New York City
1969 Marcus Welby MD, a TV movie is shown on ABC-TV
1969 Nuclear reactor Dodewaard Neth goes into use
1969 Soviet weather satellite Meteor 1 launched
1970 "Minnie's Boys" opens at Imperial Theater NYC for 80 performances
1970 500th nuclear explosion announced by the US since 1945
1970 Golden Gate Park Conservatory made city landmark
1970 Peter Yarrow (Peter, Paul & Mary) plead guilty to "taking immoral liberties" with a 14 year old girl
1971 "Benny Hill Show" tops TV ratings
1971 "Cannon" with William Conrad premieres on CBS-TV
1971 East Pakistan declares its independence from Pakistan to form People's Republic of Bangladesh and the Bangladesh Liberation War begins.
1972 "Only Fools Are Sad" closes at Edison Theater NYC after 144 perfs
1972 Betsy Cullen wins LPGA Sears Women's World Golf Classic
1972 LA Lakers broke NBA record by winning 69 of 82 games (69-13)
1973 35th NCAA Men's Basketball Championship, UCLA beats Memphis 81-76, UCLA wins their 7th straight NCAA basketball title
1973 Soap "Young & Restless" premieres
1973 Susan Shaw, is 1st woman in 171 years in London's Stock exchange
1974 Gaura Devi leads a group of 27 women of Laata village, Henwalghati, Garhwal Himalayas, to form circles around trees to stop them being felled and giving rise to the Chipko Movement in India.
1974 George Foreman TKOs Ken Norton in 2 for heavyweight boxing title
1974 Romanian communist party names party leader Ceausescu president
1975 "Tommy" premieres in London
1975 The Biological Weapons Convention comes into force.
1975 Washington Capitals play record NHL 37th road game without a win & NHL record of 17 straight loses
1976 AL approves purchase of Toronto franchise by LaBatt Brewing for $7M
1976 Queen Elizabeth II sent out the first royal email, from the Royal Signals and Radar Establishment.
1976 Wings release "Wings at the Speed of Sound" album
1977 Elvis Costello releases his 1st record "Less Than Zero"
1977 Focus on the Family is founded by Dr. James Dobson
1979 41st NCAA Men's Basketball Championship, Mich State beats Indiana St 75-64, Michigan State Spartans snaps Indiana State's 33-game win streak
1979 Anwar al-Sadat, Menachem Begin and Jimmy Carter sign the Israel-Egypt Peace Treaty in Washington, D.C., Camp David peace treaty.
1979 Padres & Giants announce plans to play exhibition series in Tokyo but Giant players reject it
1980 Bombay gets its 1st rock concert in 10 years (The Police)
1981 Police & Albanian demonstrators battle in Kosovo Yugoslavia
1981 Soyuz T-4 lands
1982 A groundbreaking ceremony for the Vietnam Veterans Memorial is held in Washington, D.C..
1982 Paul McCartney & Stevie Wonder release "Ebony & Ivory" in the UK
1982 Soap opera "Capitol" premieres
1983 US performs nuclear test at Nevada Test Site
1986 Geffen records signs Guns & Roses
1987 August Wilson's "Fences," premieres in NYC
1987 Hyderabad beat Delhi on 1st innings to win Ranji Trophy
1987 NASA launches Fltsatcom-6, it failed to reach orbit
1987 Natl Fed of High School adopts college 3 point shot (21 feet)
1988 Janet B Evans swims 1500m freestyle female world record (15:52.10)
1989 1st free elections in USSR, 190 M votes cast; Boris Yeltsin wins
1989 Allison Finney wins LPGA Standard Register Turquoise Golf Classic
1990 62nd Academy Awards "Driving Miss Daisy," D Day-Lewis, J Tandy win
1991 Argentina, Brazil, Uruguay and Paraguay sign the Treaty of Asunción, establishing Mercosur, the South Common Market.
1991 Fuel pipe explodes under 58th street & Lexington Ave, NYC
1991 Marc Camoletti's "Don't Dress for Dinner," premieres in London
1991 Orlando Thunder beats San Antonio Riders in their 1st WLAF game 35-34
1991 Victoria beat NSW by 7 wickets to win Sheffield Shield Final
1992 Mike Tyson sentenced to 10 years in rape of Desiree Washington
1992 NHL NY Rangers clinch 1st NHL regular season championship in 50 years
1994 Bonnie Blair skates world record 500 m ladies (38.99 sec)
1994 Gunda Niemann skates un-official world record 10 km ladies (14:22.60)
1994 Gunda Niemann skates world record 5 km ladies (7:03.26)
1994 Talk show hostess Ricki Lake weds Rob Sussman
1994 Yuka Sato of Japan wins world figure skating championship in Tokyo
1995 "Defending the Caveman," opens at Helen Hayes Theater NYC for 671 perf
1995 "Moliere Comedies" closes at Criterion Theater NYC after 56 perfs
1995 15th Golden Raspberry Awards, Color of Night wins
1995 24th Nabisco Dinah Shore Golf Championship won by Nanci Bowen
1995 Mashonaland beat Mashonaland U-24 by 165 runs to win Logan Cup
1995 The Schengen Treaty goes into effect.
1996 Last day of 1st-class cricket for Allan Border (Qld v Vic)
1996 The International Monetary Fund approves a $10.2 billion loan for Russia.
1997 "Annie," opens at Martin Beck Theater NYC
1997 NHL announce Might Ducks & Vancouver Canucks to open 1998 in Japan
1997 Thirty-nine bodies are found in the Heaven's Gate cult suicides.
1998 Oued Bouaicha massacre in Algeria: 52 people are killed with axes and knives, 32 of them babies under theage of 2.
1999 A jury in Michigan finds Dr. Jack Kevorkian guilty of second-degree murder for administering a lethal injection to a terminally ill man.
1999 The "Melissa worm" infects Microsoft word processing and e-mail systems around the world.
2005 The Taiwanese government calls on 1 million Taiwanese to demonstrate in Taipei, in opposition to the Anti-Secession Law of the People's Republic of China. Around 200,000 to 300,000 attend the demonstration.
2006 In Scotland, the prohibition of smoking in all substantially enclosed public places comes into force.
2006 The military junta ruling Burma officially named Naypyidaw, a new city in Mandalay Division, as the new capital. Yangon had formerly been the nation's capital.
2012 Canadian Film maker, James Cameron, becomes the first person to visit Challenger Deep, the deepest point on Earth in over 50 years
2012 Macky Sall elected as President of Senegal
2013 Ariana Grande's first single, "The Way", is released
2014 Taavi Rõivas becomes Prime Minister of Estonia
2015 Richard III of England (1452-1485) is reburied at Leicester Cathedral in England, after being discovered under a carpark in Leicester in 2012
Born on March 26th
603 Pacal II ruler of the Maya polity of Palenque (d. 683)
1479 Vasili III, great prince of Moscow (1505-33)/son of Ivan III
1516 Conrad Gessner, Swiss naturalist (d. 1565)
1554 Charles of Lorraine, Duke of Mayenne, French military leader (d. 1611)
1577 Elisabeth of Nassau, daughter of Willem I & Charlotte of Bourbon
1659 William Wollaston, Coton England, philosopher
1671 Giacomo Cesare Predieri, composer
1684 Johann Graf, composer
1698 Václav Prokop Diviš, Czech theologian and natural scientist (d. 1765)
1717 Manuel Jeronimo Romero de Avila, composer
1749 William Blount, American Statesman (d. 1800)
1753 Benjamin Thompson, American physicist and inventor (Royal Inst of Great Britain, Woburn MA) (d. 1814)
1758 Johann Daniel Ferstenberg, composer
1773 Nathaniel Bowditch, American mathematician and navigation expert (Marine Sextant) (d. 1838)
1783 Johann Baptist Weigl, composer
1794 Julius Schnorr von Carolsfeld, German painter (d. 1872)
1806 Josef Slavik, composer
1813 Thomas West Sherman, Bvt Major General (Union Army), died in 1879
1817 Herman Haupt, Brigadier General (Union volunteers), died in 1905
1819 Francisco Eduardo da Costa, composer
1819 Louise Otto, Germany, author/feminist
1821 Earnest Angel, German statistician (Law of Angel)
1827 Emanuel Kania, composer
1830 Eliza Laurillard, Dutch vicar/poet/writer
1830 John Rogers Thomas, composer
1833 Betsy Perk (Christina E), Dutch journalist/writer/feminist
1840 Carli Zoeller, composer
1840 George Smith, London England, assyriologist (cuneiform (script))
1850 Edward Bellamy, author (Looking Backward)
1854 Braulio Dueno Colon, composer
1856 David Alfred Thomas, Glamorganshire UK, 1st Viscount Rhondda
1859 A(lfred) E(dward) Housman, English poet (Shropshire Lad) (d. 1936)
1859 Adolf Hurwitz, German mathematician (d. 1919)
1859 Nikolay Alexandrovich Sokolov, composer
1862 George William Louis Marshall-Hall, composer
1868 Fuad I, king of Egypt (1922-36) (d. 1936)
1871 Prince Jonah Kuhio Kalaniana'ole of the Kingdom of Hawaii (d. 1922)
1873 (Louise) Sophie de Vries, actress (On Hope of Blessing)
1874 Gerald du Maurier, London Engld, actor (Power, Escape, Masks & Faces)
1874 Oskar Nedbal, composer
1874 Robert Frost, American poet (Mending Wall, Road Not Taken) (d. 1963)
1875 Max Abraham, German physicist (d. 1922)
1875 Syngman Rhee, President of South Korea (1948-60) (d. 1965)
1876 Prince William of Wied (d. 1945)
1879 Othmar Ammann, Swiss bridge engineer (d. 1965)
1880 Duncan Hines, US, restaurant guide writer (Out of Kentucky Kitchens)
1882 Hermann Obrecht, Swiss jurist (d. 1940)
1884 Wilhelm Backhaus, German pianist (Rubinstein 1905) (d. 1969)
1885 Julius Harrison, composer
1885 Robert Blackburn, British aviation pioneer
1886 Hugh Mulzac, America military officer (d. 1971)
1888 Elsa Brändström, Swedish nurse (d. 1948)
1889 Vaclav Kapral, composer
1890 Jozef Arras, Flemish writer
1893 Palmiro Togliatti, Italian communist leader (d. 1964)
1894 Viorica Ursuleac, Romanian soprano (d. 1985)
1894 Will Wright, SF CA, actor (Living Christ Story)
1896 Richard Flury, composer
1896 Rudolf Dassler, Founder of PUMA AG (d. 1974)
1898 Charles Shadwell, English conductor and bandleader (d. 1979)
1898 Renzo Massarani, composer
1899 James B Connant, chemist/college president (Yale)
1899 William Baines, composer
1900 Isadore Freed, composer
1902 Leslie Melville, economist
1904 Emilio Fernández, Mexican actor, screenwriter and film director (La Choca, Flor Silvestre) (d. 1986)
1904 Hermann Schroeder, composer
1904 Joseph Campbell, American author (Mythic Image) (d. 1987)
1904 Xenophon Zolotas, Greek economist, Prime Minister of Greece (d. 2004)
1905 Monty Berman, British film and television producer (d. 2006)
1905 Pablo Garrido, composer
1905 Viktor Emil Frankl, Austrian neurologist and psychiatrist (Man's Search for Meaning) (d. 1997)
1906 Rafael Mendez, Mexican trumpetist (d. 1981)
1907 Leigh Harline, composer
1908 Betty MacDonald (Anne E Campbell Bard), US writer (Egg & I)
1908 Franz Stangl, German concentration camp commandant (d. 1971)
1908 Henry (Hank) Sylvern, U.S. radio personality, orchestra leader (Jane Froman's USA Canteen) (d. 1964)
1908 Hilda Krahwinkel Sperling, Essen Germany, tennis star (French 1935)
1908 Kenneth Mellanby, entomologist
1908 Robert William Paine, architect
1909 Chips Rafferty, Broken Hill Australia, actor (Desert Rats)
1909 Chris(tiaan R) Reumer, Dutch opera singer
1911 Bernard Katz, German-born biophysicist, Nobel laureate (d. 2003)
1911 T. Hee, American animator (d. 1988)
1911 Tennessee Williams, American dramatist (Cat on a Hot Tin Roof) (d. 1983)
1913 Paul Erdos, Hungarian mathematician (d. 1996)
1914 Ian McGeoch, Vice-Admiral
1914 Toru Kumon, Japanese educator (d. 1995)
1914 William Westmoreland, U.S. army general (Vietnam) (d. 2005)
1916 Bill Edrich, English cricketer (Middlesex & England bat, Compton's mate) (d. 1986)
1916 Christian B. Anfinsen, American chemist, Nobel laureate (cell physiology, Nobel 1972) (d. 1995)
1916 Harry Rabinowitz, South African composer and conductor
1916 Mort Abrahams, producer (Dr Doolittle, Planet Of Apes)
1916 Sterling Hayden, American actor (Dr Strangelove, Asphalt Jungle, Cobra) (d. 1986)
1916 Vic Schoen, Bkln NY, orchestra leader (Patti Page Olds Show)
1917 Jean Graham Hall, circuit court judge (England)
1917 Rufus Thomas, American musician (Walking the Dog) (d. 2001)
1919 Roger Leger, Quebec ice hockey player (d. 1965)
1919 Strother Martin, American actor (Cool Hand Luke, Slapshot) (d. 1980)
1920 George E Brown Jr, (Rep-D-CA, 1963-71, 73)
1921 George Jefferson, CEO (British Telecom)
1921 Joe Loco (Jose Esteves, Jr), musician
1921 Peter Horsley, CEO (Osprey Aviation)
1922 Oscar Sala, Italian-born physicist (d. 2010)
1922 William Milliken, actor (Drive-in)
1923 Bob Elliott, American comedian (Bob & Ray, Get a Life)
1923 Clifton Williams, Traskwood Arkansas, band master (Sinfonians)
1923 Elizabeth Jane Howard, British novelist (After Julius)
1923 Gert Bastian, German politician (d. 1992)
1925 Baron Hooson (Hugh Emlyn), British politician and peer (MP for Montgomeryshire 1962-79), (d. 2012)
1925 Claudio Spies, composer
1925 James Moody, American jazz musician, composer, and actor
1925 Lord Graham of Edmonton, House of Lords (chief opposition whip)
1925 Maqsood Ahmed, cricketer (Pakistani batsman in 16 Tests 1952-56)
1925 Pierre Boulez, French composer and conductor (Visage Nuptial)
1927 Harold Chapman, British photographer
1927 Jonathan Tod, Vice-Admiral (England)
1928 Carole Carr, singer/actress (Down Among the Z Men)
1929 Edwin Turney, American businessman (d. 2008)
1929 Maurice Simon, jazz musician
1929 Tom Foley, American politician, former Speaker of the House
1930 Cristobal Halffter, composer
1930 Gregory Corso, American poet (Happy Birthday of Death, Long Live Man) (d. 2001)
1930 Sandra Day O'Connor, 1st U.S. Woman Supreme Court Justice (1981)
1931 Leonard Nimoy, American actor and director (Spock-Star Trek, Mission Impossible)
1932 Dick Nolan, football coach
1933 Vine Deloria, Indigenous-American scholar (d. 2005)
1934 Alan Arkin, American actor (Catch 22, In-Laws, Simon, Wait Until Dark)
1934 G T Pryce, CEO (Dalgety)
1934 Gino Cappelletti, ORFU, AFL running back (AFL Player of Year 1964)
1935 Earl of Kinnoull
1935 Mahmoud Abbas, President of the Palestine National Authority
1936 Erich Urbanner, composer
1936 Fred Paris, rocker (Five Satins)
1936 Harry Kalas, American sportscaster (d. 2009)
1937 Barbara Pearl Jones, Chic Ill, 4X100m relayer (Olympic-gold-1952, 60)
1937 Lord Chetwode
1937 Wayne Embry, American basketball player, holder of 7 basketball records (Miami of Ohio)
1938 Anthony James Leggett, American physicist, Nobel laureate
1939 Colin Webb, general manager (Press Association)
1939 Phillip R Allen, Pitts, actor (Harry-Hardy Boys Mystery, Mitch-Alice)
1939 Stuart Sutherland, Professor Emeritus (Sussex U)
1940 Bill Ind, Bishop-designate (Truro)
1940 Braulio Baeza, jockey (National Horse Racing Hall of Famer)
1940 James Caan, American actor (Misery, Godfather)
1940 Nancy Pelosi, American politician and 60th Speaker of the House (Rep-D-California)
1940 Rod Lauren, rocker (If I Had a Girl)
1940 Servaes (J S) Huys, Dutch MP (PvdA)
1941 Barclay Plager, hockey player/twin brother of hockey's Bob Plager
1941 Bob Plager, hockey player/twin brother of hockey's Barclay Plager
1941 Richard Dawkins, British evolutionary biologist
1941 Yvon Marcoux, Quebec politician
1942 Erica Jong (Mann), American author (Fear of Flying)
1943 Bob Woodward, American journalist
1943 Robert Woodward, investigative reporter (Watergate, CIA crimes)
1944 Diana Ross (Earle), American singer (Supremes)
1945 Mikhail Voronin, Soviet gymnast (Olympic-gold-1968) (d. 2004)
1946 Alain Madelin, French politician
1946 Johnny Crawford, American actor (Mark-The Rifleman)
1947 Carmen Krolis, Suriname/Neth singer
1947 Dar Robinson, American stuntman (d. 1986)
1948 Kyung-Wha Chung, Seoul Korea, violinist (Chung Sisters)
1948 Richard Tandy, British keyboardist (Electric Light Orchestra)
1948 Steven Tyler, American singer (Aerosmith)
1949 Baroness Hayman
1949 Fran Sheehan, bassist (Boston)
1949 Patrick Süskind, German writer
1949 Vicki Lawrence, American actress and singer (Carol Burnette, Mama's Family)
1950 Alan Silvestri, American film score composer
1950 Ernest Thomas, American actor (Roger-What's Happening!!)
1950 Graham Barlow, cricketer (England batsman in 3 Tests 1976-77)
1950 Martin Short, Canadian comedian (SNL, SCTV, 3 Amigos)
1950 Ronnie McDowell, Fountain Head Tn, country singer (King is Gone)
1950 Teddy Pendergrass, American singer (Turn Off the Lights) (d. 2010)
1950 Tony Papenfuss, Minneapolis Minn, (Daryl-Newhart)
1951 Carl Wieman, American physicist, Nobel laureate
1951 Richard B Shull, US actor (Hail to the Chief, Big Bus)
1952 David Amess, MP
1952 Didier Pironi, French Formula One driver (d. 1987)
1953 Elaine Chao, U.S. Secretary of Labor
1953 Lincoln Chafee, American Senator from Rhode Island
1953 Michael Bonagura, Newark NJ, country singer (Baille & Boys-Oh Heart)
1953 Tatyana Providokhina, Russian 1K runner (world record)
1953 Youssouf Togoïmi, Chadian rebel (d. 2002)
1954 Curtis Sliwa, American founder of the Guardian Angels, radio personality (WABC)
1954 Kazuhiko Inoue, Japanese seiyu (voice actor)
1954 Piers Gardner, director (Brit Institute of Intl & Comparative Law)
1955 Danny Arndt, Canadian ice hockey player
1955 Dean Dillon, Lake City TN, country singer (Chair)
1956 Charly McClain, American country singer (Radio Heart)
1956 Tatyana Kochergina, USSR, team handball (Olympic-gold-1976, 80)
1957 Leeza Gibbons, American television host (Entertainment Tonight, Leeza)
1957 Paul Morley, English music journalist and musician
1957 Walter Rohlfing, Dusseldorf, WLAF defensive line coach (Rhein Fire)
1958 Chris Codiroli, American baseball player
1958 Elio de Angelis, Italian racing driver (d. 1986)
1959 Chris Hansen, American reporter and correspondent
1959 David Delong, Portland Ore, Canadian Tour golfer (1988 BC Open)
1960 Billy Warlock, Hawthorne California, actor (Flip-Happy Days, Baywatch)
1960 Debbie Hall, LPGA golfer
1960 Jennifer Grey, American actress
1960 Marcus Allen, American football player, NFL running back (LA Raiders, KC Chiefs, Heisman 1981)
1960 Michael Evans, Fontana CA, US water polo player (Olympic-silver-88)
1961 Leigh Bowery, Australian-born English fashion performance artist (d. 1994)
1961 William Hague, Secretary of State for Wales
1962 John Stockton, American basketball player, NBA guard (Utah Jazz, Olympics-gold-96)
1962 Kevin Seitzer, Springfield IL, infielder (Milwaukee Brewers)
1962 Maarten de Young, soccer player (SC Heerenveen)
1962 Paul de Leeuw, Dutch television host
1962 Richard Coles, rocker (Communards-Don't Leave Me This Way)
1962 Yuri Pavlovich Gidzenko, Russia, lt-colonel/cosmonaut
1963 Amparo Larrañaga, Spanish actress
1963 Natsuhiko Kyogoku, Japanese writer
1963 Paul de Leeuw, Dutch TV host (Cry of the Lion)
1963 Rebecca Twigg, Seattle Wash, 79K cyclist (Olympic-silver-1984, 92, 96)
1963 Roch Voisine, Canadian singer and songwriter
1964 Ab Plugboer, soccer player (FC Utrecht)
1964 Baz Warne, English Guitarist (The Stranglers)
1964 Hai Zi, Chinese Poet (d. 1989)
1964 Martin Donnelly, Irish racecar driver
1964 Ulf Samuelsson, Swedish ice hockey player, NHL defenseman (Team Sweden, NY Rangers)
1966 Lee Porter, Greensboro NC, Nike golfer (1992 Texarkana Open-5th)
1966 Michael Imperioli, American actor
1966 Mike Remlinger, Middletown NY, pitcher (Cin Reds)
1966 Nick Wirth, British engineer
1966 Wesley Walls, NFL tight end (NO Saints)
1967 Mark Carroll, Australian rugby league footballer
1968 Edward Kaminski, KC Kansas, javelin thrower
1968 Ian Hutchings, Zimbabwe, Canadian Tour golfer (1994 Klondike Klassic)
1968 James Iha, American musician (The Smashing Pumpkins and A Perfect Circle)
1968 Jose Vizcaino, San Cristobal Dom Rep, infielder (NY Mets)
1968 Kari Gronroos, WLAF kicker (Scotland Claymores)
1968 Kenny Chesney, American singer
1968 Laurent Brochard, French cyclist
1968 Mike Trevathan, CFL slot back (BC Lions)
1968 Shane Reynolds, Bastrop LA, pitcher (Houston Astros)
1969 Beth Howell, Clinton Mississippi, Miss Mississippi-America (1991)
1969 Luke Richardson, Ottawa, NHL defenseman (Edmonton Oilers)
1969 Vikram Rathour, cricketer (Indian Test opening batsman 1996-)
1970 Evan Richards, LA California, actor (Frankie-Mama Malone)
1970 Martin McDonagh, Anglo-Irish playwright and film director
1970 Paul Bosvelt, Dutch Soccer Player
1971 Behzad Ghorbani, Iranian zoologist and sociobiologist
1971 Dave DeGraaf, Lansing Mich, team handball circle (Olympics-1996)
1971 Jesus Tavarez, Santo Domingo Dom Rep, outfielder (Florida Marlins)
1971 Rennae Stubbs, Sydney Australia, tennis star
1971 Tommy Fagan, CFL/NFL defensive end (Atl Falcons, Winn Blue Bombers)
1972 Jason Maxwell, American baseball player
1972 Jon Reep, American comedian and actor
1972 Leslie Mann, American actress
1972 Naoko Kijimuta, Yokohama Kanagawa Japan, tennis star (1996 Jakarta)
1972 Steve Anderson, CFL defensive linebacker (Calgary Stampeders)
1973 Heather Goldenhersh, American actress
1973 Lawrence E. Page, American search engine pioneer
1973 Marshall Faulk, running back (Indianapolis Colts)
1973 Matt Burke, Australian rugby player
1973 T.R. Knight, American actor
1974 Alfred Shipman, CFL slot back (BC Lions)
1974 Hakeem Abdul-samad, rocker (Boys)
1974 Irina Spirlea, Bucharest Romania, tennis star (1996 Amelia Island)
1974 Mike Peca, Canadian ice hockey player, NHL center (Buffalo Sabres)
1976 Amy Smart, American actress
1976 Joachim Alcine, Haitian-born Quebec boxer
1976 Natalia Livingston, American actress
1976 Nurgül Yesilçay, Turkish actress
1976 Ufuk Talay, Australian soccer player
1977 Kevin Davies, English footballer
1977 Sylvain Grenier, Canadian professional wrestler
1978 Anastasia Kostaki, Greek basketball player
1979 Heidi Zeigler, actress (Sherry-Just the 10 of Us)
1979 Hiromi Uehara, Japanese jazz pianist
1979 Nacho Novo, Spanish footballer
1979 Pierre Wome, Cameroonian footballer
1980 Son Ho Young, Korean singer
1981 Baruch Dego, Israeli football player
1981 Jay Sean, British Asian R&B singer
1981 Josh Wilson, American baseball player
1982 Mikel Arteta, Spanish footballer
1983 David Bennett, Canadian powerlifter and steamfitter
1983 Michael Brendli, American professional wrestler
1983 Roman Bednar, Czech footballer
1984 Alberto Schettino, Italian footballer
1984 David McGowan, English footballer
1984 Gregory Strydom, Zimbabwean crickaeter
1984 Jimmy Howard, American ice hockey player
1984 Sara Jean Underwood, American model
1984 Stéphanie Lapointe, French-Canadian singer
1985 Jonathan Groff, American stage actor
1985 Kedar Jadhav, Indian cricket player
1985 Keira Knightley, English actress (Bend It Like Beckham, Pirates of the Caribbean)
1985 Prosper Utseya, Zimbabwean cricket captain
1986 Jessica McClure, baby trapped in Texas well in 1988
1986 Jonny Craig, Canadian singer and songwriter
1987 YUI, Japanese singer-songwriter and guitarist
1988 Jose Vizcaino, San Cristobal Dom Rep, infielder (NY Mets)
1988 Suvi Koponen, Finnish model
1989 Josiah Leming, American singer-songwriter
1990 Yuya Takaki, Japanese actor and singer
1992 Haley Ramm, American actress
2005 Countess Luana of Orange-Nassau, Jonkvrouwe van Amsberg
2007 Prince Moritz of Hesse, son of Donatus, Hereditary Prince of Hesse
Died on March 26th
304 Saint Emmanuel, Christian martyr killed under Diocletian
752 Stephen II, Catholic Pope (3/22-26/752)
809 Liudger, missionary/1st bishop of Munster/saint
922 Al-Hallaj, Persian Sufi teacher and writer
1130 King Sigurd I of Norway (b. 1090)
1212 Sancho I, King of Portugal (1185-1212) (b. 1154)
1258 Floris, the Guardian, count-regent of Holland
1350 Alfonso XI, King of Castile & Leon
1517 Heinrich Isaac, Flemish composer
1535 Georg Tannstetter, Austrian scientist (b. 1482)
1546 Thomas Elyot, English diplomat
1566 Antonio de Cabezón, Spanish composer (b. 1510)
1638 Palamedes "Stevens" Palamedesz, painter
1649 John Winthrop, second governor of the Massachusetts Bay Colony
1657 Jacob van Eyck, Dutch blind flautist/carillonneur
1679 Johannes Schefferus, Alsatian-born humanist (b. 1621)
1697 Godfrey McCulloch, Scottish politician and murderer (executed) (b. 1640)
1713 Pal Esterhazy, composer
1726 John Vanbrugh, Dutch-English playwright (Provoked Wife) (b. 1664)
1736 Georg Balthasar Schott, composer
1772 Charles Pinot Duclos, French writer (b. 1704)
1776 Samuel Ward, American politician (b. 1725)
1780 Charles I, Duke of Brunswick-Lüneburg (b. 1713)
1793 John Mudge, English physician (b. 1721)
1797 James Hutton, Scottish geologist (b. 1726)
1809 Gabriele Mario Piozzi, composer
1814 Joseph-Ignace Guillotin, namesake of the guillotine (b. 1738)
1820 Jean-Etienne Despreaux, composer
1827 Ludwig van Beethoven, German composer (Appassionata) (b. 1770)
1831 Richard Allen, AME Church Bishop
1837 Joseph Lincke, composer
1858 John Addison Thomas, American soldier (b. 1811)
1865 Thomas Hancock, pioneer of rubber industry (Stoke Newington)
1880 Mariano Soriano Fuertes y Piqueras, composer
1881 Roman Sanguszko, Polish aristocrat (b. 1800)
1885 Anson Stager, American telegraphist (b. 1825)
1888 Barghash bin Said, second Sultan of Zanzibar (b. 1837)
1892 Anton Wallerstein, composer
1892 Walt Whitman, American poet (b. 1819)
1896 Nanny v Hof, writer
1900 Isaac Mayer Wise, rabbi/found American Hebrew Congregations
1902 Cecil Rhodes, English explorer, Prime Minister of Cape Colony (1890-96) (b. 1853)
1905 Maurice Barrymore, actor; patriarch of the Barrymore family (b. 1849)
1909 Nikolai Arkas, composer
1910 An Jung-geun, Korean assassin of Ito Hirobumi (executed) (b. 1879)
1910 Auguste Charlois, French astronomer (b. 1864)
1918 Caesar A Cui, Lithuanian fort builder/composer
1920 William Chester Minor, American surgeon and contributor to the Oxford English Dictionary (b. 1834)
1923 Sarah Bernhardt (Henriette), French actress (Qn Elizabeth) (b. 1844)
1924 Augusto de Oliviera Machado, composer
1926 Georges Vezina, NHL Hall of Fame goalie (Canadiens)
1926 Konstantin Fehrenbach, Chancellor of Germany (1920-21) (b. 1852)
1929 Katharine Lee Bates, American poet (b. 1859)
1932 Jean Cartan, composer
1933 Eddie Lang, American musician (b. 1902)
1934 Grete Gulbransson, writer
1937 Albert Relf, cricketer (13 Tests for England 1903-14), commits suicide
1940 Spiridon Louis, Greek runner, winner of the first modern Olympics marathon (b. 1873)
1942 Jimmy Burke, American baseball player (b. 1874)
1945 David Lloyd George, Prime Minister of the United Kingdom (1916-22) (b. 1863)
1945 Isaack Stouten, resistance fighter, shot to death
1948 Emile St. Godard, Canadian dog sled racer (b. 1905}
1948 Helen Ernst, German poster artist/resistance fighter
1951 James F. Hinkle, American politician, sixth Governor of New Mexico (b. 1864)
1953 Albert Spalding, composer
1956 Thomas Alexandrovich de Hartmann, composer
1957 Édouard Herriot, French politician (b. 1872)
1958 Phil Mead, English cricketer (55061 1st-class runs 1905-36) (b. 1887)
1959 Raymond Chandler, American-born novelist (b. 1888)
1959 Raymond T Chandler, US detective writer (Long Goodbye)
1960 Ian Keith, actor (Identity Unknown, Queen Christina)
1962 Marjorie Colton, inventor of wax paper
1969 B(runo) Traven, writer (Sierra Madre)
1969 Gunther Weisenborn, German/Argentine writer (Illegals)
1969 John Kennedy Toole, American author (b. 1937)
1973 Don Messer, Canadian fiddler (b. 1909)
1973 George Sisler, American baseball player, hall of famer 1st baseman (257 hits-1920) (b. 1893)
1973 Johnny Drake, American football player (b. 1916)
1973 Noel Coward, English composer and playwright (Private Letters) (b. 1899)
1973 Safford Cape, US/Belgian conductor/composer/musicologist
1975 Faisal ibn Abd al-Aziz, king of Saudi-Arabia (1964-75), murdered
1976 Josef Albers, German artist (b. 1888)
1976 Lin Yutang, Chinese writer (b. 1895)
1976 Richard Arlen, actor (Apache Uprising, Wings)
1978 Wilfred Pickles, English actor and broadcaster (b. 1904)
1979 Jean Stafford, US author (Boston Adventure)
1980 Jon-Jon Poulos, rocker (Buckinghams), dies from drugs
1981 Cyril Dean Darlington, biologist (hereditary mechanisms)
1981 Tim Wall, cricketer (SA v NSW 1933 is Sheffield Shield record)
1982 Agathe "Henriette" de Beaufort, writer (Dolly of Arnhem)
1983 Anthony F Blunt, British art historian and spy for USSR (b. 1907)
1984 Ahmed Sékou Touré, President of Guinea (b. 1922)
1986 Bartlett Robinson, actor (Wendy & Me, Mona McCluskey)
1987 Eugen Jochum, German conductor (b. 1902)
1987 Walter Abel, actor (Suspicion)
1989 Hai Zi, Chinese poet (b. 1964)
1990 Halston, American fashion designer (b. 1932)
1990 International Chrysis, Transvestite actor (Q&A)
1990 Roy "Halston" Frowick, fashion designer
1991 Frans Dohmen, union leader (Neth Catholic Mine Workers)
1992 Barbara Frum, Canadian journalist (b. 1937)
1993 Luis Falco, US choreographer (Fame, Angel Heart)
1993 Roy Riegels, University of California football player who ran wrong way
1994 Constantine Koukouchkine, Russ diplomat. murdered in Algeria
1994 Jan Bor, Dutch violinist/painter
1995 Eazy-E, American rapper (N.W.A) (b. 1963)
1995 Rapper-E (Eazy Eric Wright)
1996 (Elizabeth Cissie) Charlton, football matriarch
1996 David Packard, American engineer and businessman (b. 1912)
1996 Edmund S Muskie, American politician, vice pres candidate (Gov-D-Maine) (b. 1914)
1996 Thomas Wakefield, writer
1997 Marshall Applewhite, American cult leader (b. 1931)
2000 Alex Comfort, American author (b. 1920)
2002 Randy Castillo, American drummer (Ozzy Osbourne, Mötley Crüe) (b. 1950)
2003 Daniel Patrick Moynihan, U.S. Senator (b. 1927)
2004 Jan Berry, American musician (Jan and Dean) (b. 1941)
2004 Jan Sterling, American actress (b. 1921)
2005 Gérard Filion, Quebec businessman and journalist (b. 1909)
2005 James Callaghan, Prime Minister of the United Kingdom (b. 1912)
2005 Marius Russo, American baseball player (b. 1914)
2005 Paul Hester, Australian drummer (Split Enz and Crowded House) (b. 1959)
2006 Anil Biswas, Indian politician (b. 1944)
2006 Nikki Sudden, British singer/songwriter (b. 1956)
2006 Paul Dana, American race car driver (b. 1975)
2008 Heath Benedict, American Football Player (b. 1983)
2008 Manuel Marulanda Velez aka Tirofijo, founder and lifelong leader of Colombian rebel group FARC-EP (b. 1930)
2008 Robert Fagles, American translator and professor (b. 1933)
2008 Wally Phillips, American radio personality (b. 1925)
2009 Shane McConkey, Canadian skier and BASE jumper (b. 1969)
2011 Diana Wynne Jones, British fantasy writer (b. 1934)
2011 Geraldine Ferraro, American Congresswoman and VP nominee (b. 1935)
2011 Paul Baran, internet pioneer who helped create the technical underpinnings of Arpanet
2011 Roger Abbott, Canadian comedian (Air Farce Live) (b. 1946)
2013 Tom Boerwinkle, American NBA player
2013 Don Payne, American television and screen writer
2013 Yury Rudov, Soviet fencer
2015 John Renbourn, English folk guitarist and songwriter (Pentangle)
2015 Tomas Tranströmer, Swedish poet (Nobel Prize for Literature - 2011)
2016 Jim Harrison, American poet and novelist (Legends of the Fall)
2016 David Baker, American composer (Reflections) and educator