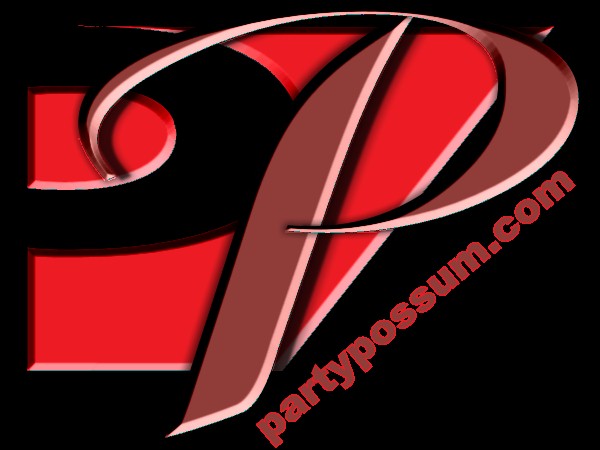 December 25th
Holidays and Celebrations
Christmas Day a.k.a. The First Day of Christmas * CLICK HERE
Constitution Day (Taiwan)
Quaid-e-Azam's Day (Pakistan)
The first day of the Cali Fair (Cali)
Malkh-Festival (Nakh people of Chechenya & Ingushetia)
Holiday, a mock-holiday celebrated by Pastafarians (The church of the flying spaghetti monster) The Holiday does not take place on "a specific date so much as it is the Holiday season, itself".
Medieval European New Year (Occasionally) * CLICK HERE
National Pumpkin Pie Day
A'Phabet Day a.k.a. No -L- Day
Christian Feast Day of Anastasia of Sirmium (Catholic Church)
* Christmastime, Christian holiday commemorating the birth of Jesus Christ. (Christian Communities, International) * CLICK HERE
Fête de la Chien Translation: Dog Day (French Republican)
The Fifth day of the Month of Nivôse in the French Republican Calendar
Toast of The Day
"A Christmas wish...
May you never forget what is worth remembering
or remember what is best forgotten.
- Traditional
- Alternative -
"May peace and plenty be the first to lift the latch on your door,
and happiness be guided to your home by the candle of Christmas."
- Traditional
Drink of The Day
White Christmas
4 oz. Egg Nog
1/2 oz. White Chocolate Liqueur
1 oz. Southern Comfort
Serve in a Snifter and sprinkled with Edidble
Wine of The Day
Wilson Creek Almond Champagne
Style - Champagne
Temecula Valley, CA
$17
Beer of The Day
- Eastern Hemisphere -
Christmas Ale
Brewer - Brouwerij St. Bernardus, Belgium
Style - Belgian Strong Dark Ale
ABV% - 10.0
- Western Hemisphere -
Christmas Ale
Brewer - Anchor Brewing Company, California, USA
Style - Winter Warmer
ABV% - 5.5
Joke of The Day
REASONS SANTA IS PROBABLY A WOMAN
1. Santa *remembers* it's Christmas. 'Nuf said.
2. Santa doesn't explain what exactly you did to deserve that coal in your stocking; if you have to ask, maybe that's the problem!
3. A man simply would not care if you were naughty or nice.
4. Matching shoes and belt? Only a woman would accessorize a pantsuit like that!
5. No guy would ever name his animals Dancer and Prancer.
Quote of The Day
"What I don't like about office Christmas parties is looking for a job the next day."
- Phyllis Diller
December Observances
AIDS Awareness Month
Art and Architecture Month
Awareness Month of Awareness Months Month
Bingo's Birthday Month
Bingo Month
Cancer-Related Fatigue Awareness Month
Choose a Summer Camp Month, Natl
Colorectal Cancer Education and Awareness Month
Identity Theft Prevention and Awareness Month
International Calendar Awareness Month
International Sharps Injury Prevention and Awareness Month
Learn A Foreign Language Month
National Drugged and Drunk Driving Prevention Month
National Hand Washing Awareness Month
National Made in America Month
National Sign-Up for Camp Month
National Tie Month
National Write A Business Plan Month
Nativity Fast (Eastern churches) starts September 1st
Operation Santa Paws December 1st - 24th
Quince and Watermelon Month
Read a New Book Month
Root Vegetables and Exotic Fruits Month
Safe Toys and Gifts Month
Seasonal Depression Awareness Month
Spiritual Literacy Month
Take a New Year's Resolution to Stop Smoking (TANYRSS) December 17th - February 5th
The Christmas Seal Campaign Month
Tomato and Winter Squash Month
Universal Human Rights Month
Winter-een-mas season (to celebrate the joy of video gaming)
World Aids Month
Worldwide Food Service Safety Month
Write (to) a Friend Month
Observances this Week
Christmas Week,
December 25th through January 6th

Kwanzaa,
December 26th through January 1st

The Twelve Days of Christmas,
December 25th through January 6th

Holiday Week,
Final Week of December

Yuletide,
Final Week of December

It's About Time Week,
Final Week of December

Christmas Bird Count Week,
December 14th through February 5th
Halcyon Days, 7 days before and 7 days after the Winter Solstice
Historical Events on December 25th
Born on December 25th
Died on December 25th