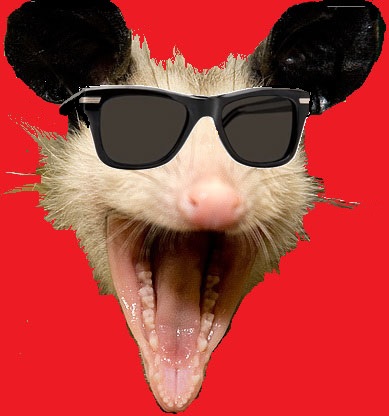 Holidays and Festivals
Saint Casimir's Day (Poland and Lithuania)
Admission Day (Vermont - 1791)
Charter Day (Pennsylvania - 1681)
Charter Day (St. Thomas, Ontario - 1881)
National Grammar Day (informal)
Benjamin Harrison Day
Courageous Follower Day
International Scrapbooking Industry Day
Holy Experiment Day
Hug a GI Day
March Forth a.k.a. Do Something Day
National Grammar Day
Old Inauguration Day
Learn What Your Name Means Day
Toy Soldier Day
Christian Feast Day of Adrian of Nicomedia
Christian Feast Day of Basinus, Benedictine, bishop of Trier (705)
Christian Feast Day of Blessed Humbert III of Savoy (Roman Catholic Church)
Christian Feast Day of Casimir
Christian Feast Day of Peter of Pappacarbone
United States presidential inauguration from 1798 to 1933, except when it was on the 3rd and 5th because the 4th was on a Sunday. Starting 1937, the inauguration day is traditionally January 20th.
Fête de la Vélar Translation: Hedge mustard Day (French Republican)
The 14th day of the Month of Ventôse in the French Republican Calendar
Toast of The Day
"Always remember to forget
The friends that proved untrue.
But never forget to remember
Those that have stuck by you."
- Traditional Irish
Drink of The Day
Chicago Cocktail
Brandy
Triple sec
Bitters
Champagne (optional)
Shake or stir with ice, Serve in Old Fashioned Glass
- In Honor of the day Chicago was incorporated (March 4, 1837)
Wine of The Day
Heitz 2005 Cabernet Sauvignon
Style - Cabernet Sauvignon
Napa Valley
$70
Beer of The Day
Port Truck Stout
Brewer - Pizza Port Carlsbad, Carlsbad, California, USA
Style - Classic Irish-Style Dry Stout
Joke of The Day
Irish Coffee is the perfect meal because it contains all four food groups: fat, sugar, caffeine and alcohol.
Quote of the Day
"Oh, you hate your job? Why didn't you say so? There's a support group for that. It's called EVERYBODY, and they meet at the bar."
- Unknown
Whiskey of The Day
March Observances
Adopt A Rescued Guinea Pig Month
American Red Cross Month or Red Cross Month
Bell Peppers and Broccoli Month
Berries and Cherries Month
Brain Injury Awareness Month
Child Life Month
Colic Awareness Month
Colorectal Cancer Education and Awareness Month (Different sponsor than National Colorectal Cancer Awareness Month)
Credit Education Month
Deaf History Month (3/13 to 4/15)
Deep Vein Thrombosis (DVT) Month
Employee Spirit Month
Exotic Winter Fruit, Leeks and Green Onions Month
Expanding Girls' Horizons in Science and Engineering Month
National Expect Success Month
Holy Humor Month
Honor Society Awareness Month
Humorists Are Artists Month
International Expect Success Month
International Ideas Month
International Listening Awareness Month
International Mirth Month
International Women's Month
Malignant Hypertension Awareness & Training Month
March for Babies (March and April)
Music In Our Schools Month
National Athletic Training Month
National Caffeine Awareness Month
National Cheerleading Safety Month
National Chronic Fatigue Syndrome Awareness Month
National Clean Up Your IRS Act Month
National Color Therapy Month
National Colorectal Cancer Awareness Month (Different sponsor than Colorectal Cancer Awareness Month)
National Craft Month
National Ethics Awareness Month
National Eye Donor Month
National Frozen Food Month
National Irish-American Heritage Month
National Kidney Month
National Kite Month (3/31-4/30)
National March Into Literacy Month
National Multiple Sclerosis Education & Awareness Month
National Nutrition Month
National On-Hold Month
National Optimism Month
National Peanut Month
National Social Work Month
National Umbrella Month
National Women's History Month
Optimism Month
Play-the-Recorder Month
Poetry Month
Poison Prevention Awareness Month
Red Cross Month
Save Your Vision Month
Sing With Your Child Month
Small Press Month
Social Workers Month
Spiritual Wellness Month
Steroid Abuse Prevention Month
Supply Management Month
Umbrella Month, Natl
Vulvar Health Awareness Month
Workplace Eye Health and Safety Month
Workplace Eye Wellness Month
Youth Art Month
Observances this Week
National Cheerleading Week, First Week in March
National Ghostwriters Week, First Week in March
National Write A Letter of Appreciation Week, First Week in March
Universal Human Beings Week, First Week in March
National Cheerleading Week, First Week in March
National Ghostwriters Week, First Week in March
National Write A Letter of Appreciation Week, First Week in March
Universal Human Beings Week, First Week in March
Severe Weather Preparedness Week, First Full Week in March
Celebrate Your Name Week, First Full Week in March
National Consumer Protection Week, First Full Week in March
National Procrastination Week, First Full Week in March
National Schools Social Work Week, First Full Week in March
National Sleep Awareness Week, First Full Week in March
National Words Matter Week, First Full Week in March
Professional Pet Sitters Week, First Full Week in March
Save Your Vision Week, First Full Week in March
Telecommunicator Appreciation Week, First Full Week in March
Read an E-Book Week, First Full Week in March
Return The Borrowed Books Week, First Full Week in March
Women in Construction Week, First Full Week in March
Newspaper in Education Week, First Work Week in March
National School Breakfast Week, First Work Week in March
Share A Story, Shape A Future Week, First Work Week in March
American Council on Education, First Friday to Tuesday in March (acenet.edu)
Iditarod Race, Starts on the First Saturday in March, Ends Two Sundays Later
Historical Events on March 4th
Born on March 4th
Died on March 4th