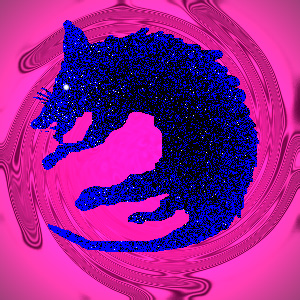 Holidays and Festivals
Independence Day (Georgia) * (see below)
Independence Day (Guyana) * (see below)
Dzień Matki -Mother's Day- (Poland) * CLICK HERE
National Sorry Day (Australia)
Crown Prince's Birthday (Denmark)
Sally Ride Day
Grey Day
Christian Feast Day of Augustine of Canterbury (Anglican Communion and Eastern Orthodox)
Christian Feast Day of Lambert of Vence
Christian Feast Day of Philip Neri
Christian Feast Day of Quadratus of Athens
Christian Feast Day of Zachary, Bishop of Vienne
* Independence Day (Georgia) , commemorates the day of the First Republic in 1918.
* Independence Day (Guyana), celebrates the independence of Guyana from United Kingdom in 1966
Fête de la Fromental Translation: Oat grass Day (French Republican)
The Seventh day of the Month of Prairial in the French Republican Calendar
Toast of The Day
"Party with laughter and beer,
And hug everyone who is dear.
For you can't be sure,
As you grow more mature,
You'll be able to party next year"
- Traditional
Drink of The Day
El Presidente
Two parts rum
One part curaçao
One part dry vermouth
Stir with ice, then strain into glass. and Serve
Wine of The Day
Loredona (2009) Pinot Grigio
Style - Pinot Grigio
Monterey
$15
Beer of The Day
Gonzo Imperial Porter
Brewer - Flying Dog Brewer
Style - Baltic Porter
ABV - 7.8%
Joke of The Day
One day a wife complained, "This wall clock almost killed my mother today.
It fell only seconds after she got up from the couch."
The husband grunted and replied, "The darn clock always was slow."
Quote of The Day
"No soldier can fight unless he is properly fed on beef and beer."
- John Churchill (May 26th 1650 – June 16th 1722), First Duke of Marlborough.
Whisky of The Day
Cairnleigh 12 Year Old Single Highland Malt Scotch Whisky
$25
May Observances
ALS (Amyotrophic Lateral Sclerosis or Lou Gehrig's Disease) Awareness Month
APS (Antiphospholipid Antibody Syndrome) Awareness Month
American Wetlands Month
Arthritis Awareness Month
Asian American and Pacific Islander Heritage Month
Awareness of Medical Orphans Month
Bicycle Safety Month
Borderline Personality Disorder Month
Brain Tumor Awareness Month
Carrots and Cauliflower Month
Celiac Awareness Month
Clean Air Month
Community Living Month (Ontario, Canada)
Creative Beginnings Month
Date Your Mate Month
EcoDriving Month
Family Wellness Month
Fibromyalgia Education and Awareness Month
Freedom Shrine Month
Gardening for Wildlife Month
Get Caught Reading Month
Gifts From The Garden Month
Go Fetch! Food Drive for Homeless Animals Month
Good Car-Keeping Month, Natl
Grapefruit and Kiwi Month
Haitian Heritage Month
Heal the Children Month
Healthy Vision Month
High Blood Pressure Education Mont
Huntington's Disease Awareness Month
Internal Audit Awareness Month, Intl
International Audit Month
International Business Image Improvement Month
International Civility Awareness Month
International Multiple Sclerosis Month
International Victorious Woman Month
Jewish-American Heritage Month
Latino Books Month
(World) Lyme Disease Awareness Month
Melanoma and Skin Cancer Detection and Prevention Month
National Allergy and Asthma Awareness Month
National Arthritis Month
National Barbecue Month
National Better Hearing and Speach Month
National Bike Month
National Blood Pressure Month
National Cancer Research Month
National Correct Posture Month
National Egg Month
National Electric Safety Month
National Family Month (5/12 to 6/16)
National Foster Care Month
National Good Car Keeping Month
National Hamburger Month
National Hepatitis Awareness Month
National Inventors Month
National Lupus Awareness Month
National Meditation Month
National Mediterranean Diet Month
National Mental Health Month
National Military Appreciation Month
National Motorcycle Safety Month
National Moving Month
National Neurofibromatosis (NF) Awareness Month
National Older Americans Month
National Osteoporosis Awareness and Prevention Month
National Photo Month
National Photograph Month
National Physical Fitness and Sports Month
National Physiotherapy Month
National Prepare To Buy a Home Month
National Preservation Month
National Recommitment Month
National Salad Month
National Salsa (Food) Month
National Smile Month
National Stroke Awareness Month
National Sweet Vidalia Onions Month
National Teen Self-Esteem Month
National Tuberous Sclerosis Month
National Vinegar Month
National Week of The Ocean Festival Sea-son Thursday before the Second Saturday in March through Second Saturday in June
National Youth Traffic Safety Month
Personal History Month
Potatoes and Limes Month
Prader-Willi Syndrome Awareness Month
Preeclampsia Awareness Month
Prepare Tomorrow's Parents Month (5/12-6/16)
REACT Month
Revise Your Work Schedule Month
Skin Cancer Awareness Month
Strike Out Strokes Month
Sweet Vidalia Month, Natl
Tay-Sachs and Canavan Diseases Awareness Month
Teen CEO Month
Teen Self Esteem Month
Tennis Month
Tourette Syndrome Awareness Month (5/15 - 6/15)
Toxic Encephalopathy and Chemical Injury Awareness Month
Ultra-violet Awareness Month
Women's Health Care Month
Young Achiever Month
Young Achievers of Tomorrow Month
Observances this Week
Click It or Ticket Mobilization Week,
Last Week in May

Week of Solidarity With The People of Non-Self-Governing Territories,
Last Week of May

Hurricane Preparedness Week,
Week Beginning the Last Sunday in May
Historical Events on May 26th
Born on May 26th
Died on May 26th
604 Augustine of Canterbury, Archbishop of Canterbury, apostle of England
735 Beda Venerabilis, English speaking church historian
818 Ali ar-Rida, Shia Imam (b. 766)
946 King Edmund I of England (b. 921)
1055 Margrave Adalbert of Austria
1421 Mohammed I, sultan of Turkey (1413-21) (b. 1389)
1512 Bajezid II, governor of Amasja, 8th sultan of Turkey
1536 Francesco Berni, Italian poet
1595 Philippus Nerius (Filippo Neri), Italian churchman, merchant, saint (b. 1515)
1609 Cornelis Claesz, mapmaker, buried
1647 Alse Young, American "witch"
1648 Vincent Voiture, French poet (b. 1597)
1653 Robert Filmer, English writer (b. 1588)
1679 Ferdinand Maria, Elector of Bavaria (b. 1636)
1685 Karl II, Elector Palatine (b. 1651)
1703 Samuel Pepys, English marine expert and diarist (b. 1633)
1742 Pylyp Orlyk, Ukrainian Zaporozhian Cossack starshina, diplomat (b. 1672)
1753 Willem Maurits, earl of Nassau/gov of Zeeuws-Flanders, dies
1762 Alexander Gottlieb Baumgarten, German philosopher (b. 1714)
1799 James Burnett, Lord Monboddo, Scottish judge (b. 1714)
1814 Joseph-Ignace Guillotin, officially named the Guillotine (b. 1789)
1818 Manuel Rodríguez, Chilean lawyer and guerrilla leader, considered one of the founders of independent Chile. (b. 1785)
1818 Michael Andreas Barclay de Tolly, Russian military commander (b. 1761)
1824 Capel Lofft, English writer (b. 1751)
1831 Ciro Menotti, Italian patriot (b. 1798)
1831 Georg Hermes, German philosopher/theologist (Hermenianen), dies
1832 Francois-Louis Perne, composer, dies at 59
1840 Sidney Smith, British admiral (b. 1764)
1864 Ch Sealsfield, writer
1868 Michael Barrett, Irish nationalist, last British public execution
1871 Aime Maillart, composer
1873 August Conradi, composer
1876 Frantisek Palacky, Czech historian/MP
1880 John Curwen, composer
1881 Jakob Bernays, German philologist (b. 1824)
1883 Abd al-Qadir, Algerian political and military leader (b. 1808)
1883 Edward Sabine, Irish astronomer (b. 1788)
1891 Frederick Bowen Jewson, composer
1902 Almon Strowger, American inventor (b. 1839)
1904 Georges Gilles de la Tourette, French neurologist (b. 1857)
1905 Alphonse de Rothschild, French banker
1907 Ida McKinley, First Lady of the United States (b. 1847)
1908 Mirza Ghulam Ahmad, Indies theologist, founder of the Ahmadiyya movement in Islam (b. 1835)
1912 Jan Blockx, Belgian opera composer (Bride of the Sea)
1914 Jacob Riis, Danish-American journalist, photographer, and social reformer (b. 1849)
1924 Johann Heinrich Beck, composer, dies at 67
1924 Victor Herbert, Irish composer, cellist, conductor (b. 1859)
1926 S V Petlura, Ukrainain ataman, assassinated by Shalom Schwarzbard
1933 Horatio Bottomley, British financier and politician (b. 1860)
1933 Jimmie Rodgers, American country singer (b. 1897)
1939 Charles H(orace) Mayo, American medical practitioner (Mayo Clinic) (b. 1865)
1939 Cornelis J Cutters, supreme commander of Navy (1910-18), dies
1943 Alice Tegnér, Swedish composer and organist (b. 1864)
1943 Edsel Ford, American automobile executive (Ford Motor Company) (b. 1893)
1944 C M Francois, cricketer (WWII, 252 runs in 5 Tests for South Africa), dies
1944 Christian Wirth, commandant of Belzec extermination camp (b. 1885)
1946 Friedrich A H von Waldeck, monarch of Waldeck, dies
1948 Theodore Morell, Hitler's personal physician (b. 1886)
1950 Antonina Neshdanova, Russian soprano (Bolshoi Theater), dies
1951 Lincoln Ellsworth, American scientist, artic explorer (b. 1880)
1952 Damaso Alonso, Spanish linguistic/poet (Hombrey Dios)
1954 Franz Pfemfert, writer
1954 Lionel Conacher, Canadian athlete (b. 1900)
1955 Alberto Ascari, Italian race car driver and two-time F1 world champion (b. 1918)
1956 Al Simmons, outfielder (A's)/lifetime batting avg of .334
1959 Ed Walsh, baseball pitcher (1.82 ERA)
1959 Joe Kelly, TV host (Quiz Kids)
1963 Sharon Lynn, actress (Way Out West, Big Broadcast)
1966 Don Castle, actor (Motor Patrol, Born to Speed)
1966 Neal Dodd, actor (Only Women, You Belong to Me)
1967 Antoon Spinoy, Belgian politician
1967 George E Stone, actor (5 Star Final, Front Page)
1968 William E "Little Willie" John, American R&B-singer (Fever) (b. 1937)
1969 Allan H. Loughead, American aviation pioneer (Lockheed Corporation) (b. 1889)
1969 Kathryn Minner, entertainer
1969 Paul Hawkins, Australian racing driver (b. 1937)
1971 John Longden, actor (Man From Interpol)
1973 Jacques Lipchitz, US cubist sculptor
1974 Kitty Gordon, entertainer
1974 Silvio Moser, Swiss racing driver (b. 1941)
1976 Juan Maino, Chilean leader of MAPU, "disappeared"
1976 Martin Heidegger, German philosopher (Holzweg) (b. 1889)
1977 Jim Boles, actor (Kraft Music Hall, One Man's Family)
1977 William Powell, American singer (The O'Jays) (b. 1942)
1978 Cybele, Greek actress (b. 1887)
1979 George Brent, British actor (Baby Face, Dark Victory, 42nd St) (b. 1899)
1989 Don Revie, Former footballer and England and Leeds United Manager (b. 1927)
1991 Tom Cassidy, anchor (CNN)
1991 Tom Eyen, playwright (Dreamgirls)
1993 Carleton Morse, radio dramatist (One Man's Family)
1993 Cor de Great, pianist/conductor/composer (Vernissage)
1993 Marvin Young, producer/child actor (Player)
1994 George Wildman Ball, under minister of Foreign affairs
1994 Warren Harding "Sonny" Sharrock, American jazz Guitarist
1995 Isadore "Friz" Freling, cartoon director (Sylvester)
1995 Ron Weatherburn, jazz pianist
1995 Severn Darden, comedian (Second City)
1996 Halka Grossman, resistance fighter/politician
1996 Matima Kinuani Mpiosso, musician
1997 Manfred Von Ardenne, German scientific pioneer
1999 Paul Sacher, Swiss conductor (b. 1906)
1999 Waldo Semon, American inventor (b. 1898)
2001 Anne Haney, American actress (b. 1934)
2001 Moven Enock Mahachi, Defence Minister of Zimbabwe (b. 1952)
2001 Vittorio Brambilla, Italian racing driver (b. 1937)
2002 Mamo Wolde, Ethiopian runner (b. 1932)
2003 Kathleen Winsor, American writer (b. 1919)
2004 Dullah Omar, South African lawyer (b. 1934)
2004 Nikolai Stepanovich Chernykh, Russian astronomer (b. 1931)
2005 Chico Carrasquel, Venezuelan baseball player (b. 1928)
2005 Eddie Albert, American actor (b. 1906)
2006 Kevin O'Flanagan, Irish athlete and physician (b. 1919)
2006 Édouard Michelin, CEO of Michelin (b. 1963)
2007 J Edward Oliver, cartoonist and composer (b. 1942)
2008 Sydney Pollack, American actor, director, producer, and screenwriter (b. 1934)
2008 Zita Urbonaite, Lithuanian road cyclist (b. 1973)
2009 Mihalis Papagiannakis, Greek politician (d. 1941)
2009 Peter Zezel, Canadian professional hockey player (b. 1965)
2009 Stanley Chapman, British architect, designer, translator and writer (b. 1925)
2010 Art Linkletter, Canadian-American radio and television personality (b. 1912)
2010 Christopher Moran, British Air Chief Marshal (b. 1956)
2010 Jarvis Williams, American football player (b. 1965)
2010 Jean Constantin, Romanian actor (b. 1928)
2010 Kieran Phelan, Irish senator (b. 1949)
2011 Arisen Ahubudu, Sri Lankan scholar, author and playwright (b. 1920)
2013 Jack Vance, American novelist (b. 1916)