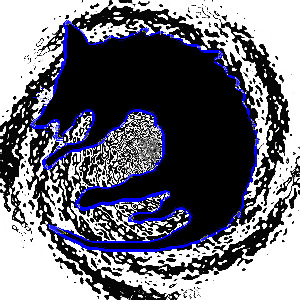 Holidays and Festivals
Yule / Midsummer * (see below)
December Solstice, Usually December 21 or 22 * CLICK HERE
Sanghamitta Day
Ziemassvetki (ancient Latvia)
Forefathers' Day (Plymouth, Massachusetts, USA)
Divalia (Roman Empire), in honour of Angerona
Ann & Samantha Day
Phileas Fogg Win A Wager Day
National Haiku Poetry Day
Humbug Day
National Flashlight Day
Look on the Bright Side Day
Christian Feast Day of O Oriens
Christian Feast Day of Petrus Canisius
Christian Feast Day of Thomas the apostle (pre-1970 Roman Calendar)
December 21st is the Earliest date for the Winter solstice There are 10 days remaining until the end of the year. * CLICK HERE
December 21st is the Earliest date for the Summer solstice to occur in the southern hemisphere. * CLICK HERE
* Yule (2013) Dec 21st is the Earliest date for Yule in the northern hemisphere, and Midsummer in the southern hemisphere. (Neopagan Wheel of the Year) Celebrated on the winter solstice, Yule is a Wiccan holiday marking the death of the Sun-God and his rebirth from the Earth Goddess.
* World Peace Day Celebrated on the Winter Solstice
Summer Solstice, (Southern Hemisphere)
Usually December 21st or 22nd

Winter Solstice, (Northern Hemisphere)
Usually December 21st or 22nd
Fête de la Tourbe Translation: Peat Day (French Republican)
The First day of the Month of Nivôse in the French Republican Calendar
Toast of The Day
"Peace and plenty for many a Christmas to come."
- Traditional Irish
Drink of The Day
Peppermint Froth
1 and a Half Parts vodka
1 Part peppermint schnapps
Half Part simple syrup
Half Part cream
Shake all ingredients in a Shaker with ice. Strain into Rocks Glass with crushed ice. Garnish with Chocolate or Chocolate-covered Peppermint Sticks.
Wine of The Day
Ferrari-Carano (2007) Merlot
Style - Merlot
Sonoma County
$30
Beer of The Day
Rudolph's Red
Brewer - Rock Bottom Brewery – La Jolla, CA
Style - American-Style Red Ale
Joke of The Day
Q: Why is Santa Claus always so happy?
A: Because he knows where all the naughty girls live.
Quote of The Day
"You can't be a real country unless you have a beer and an airline - it helps if you have some kind of a football team, or some nuclear weapons, but at the very least you need beer."
- Frank Vincent Zappa (December 21st, 1940 – December 4th, 1993), an American musician.
December Observances
AIDS Awareness Month
Art and Architecture Month
Awareness Month of Awareness Months Month
Bingo's Birthday Month
Bingo Month
Cancer-Related Fatigue Awareness Month
Choose a Summer Camp Month, Natl
Colorectal Cancer Education and Awareness Month
Identity Theft Prevention and Awareness Month
International Calendar Awareness Month
International Sharps Injury Prevention and Awareness Month
Learn A Foreign Language Month
National Drugged and Drunk Driving Prevention Month
National Hand Washing Awareness Month
National Made in America Month
National Sign-Up for Camp Month
National Tie Month
National Write A Business Plan Month
Nativity Fast (Eastern churches) starts September 1st
Operation Santa Paws December 1st - 24th
Quince and Watermelon Month
Read a New Book Month
Root Vegetables and Exotic Fruits Month
Safe Toys and Gifts Month
Seasonal Depression Awareness Month
Spiritual Literacy Month
Take a New Year's Resolution to Stop Smoking (TANYRSS) December 17th - February 5th
The Christmas Seal Campaign Month
Tomato and Winter Squash Month
Universal Human Rights Month
Winter-een-mas season (to celebrate the joy of video gaming)
World Aids Month
Worldwide Food Service Safety Month
Write (to) a Friend Month
Observances this Week
Las Posadas, December 16th through December 24th (Spain, Mexico, Guatamala, Southern USA)
Saturnalia, (Ancient Rome) December 17th - 23rd
Christmas Bird Count Week, December 14th through February 5th
Halcyon Days, 7 days before and 7 days after the Winter Solstice
Historical Events on December 21st
Born on December 21st
Died on December 21st