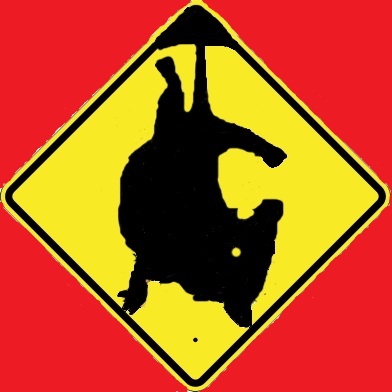 Holidays and Festivals
Independence Day (India) * (see below)
Liberation Day (South Korea) * (see below)
Liberation Day (North Korea) * (see below)
Independence Day (Congo) * (see below)
V-J Day (Either the 14th or 15th) * (see below)
Assumption of the Virgin Mary * (see below)
Mother's Day (Antwerp and Costa Rica) * CLICK HERE
National Acadian Day (Acadians)
Flag Adoption Day (Sami people) * CLICK HERE
National Relaxation Day
Best Friends Day
Chauvin Day
National Homeless Animals Day
Sandcastle & Sculpture Day
Ferragosto (Italy)
Holy Day of Obligation. (Christianity, a public holiday in Austria, Belgium, Benin, Bosnia, Burundi, Cameroon, Chile, Colombia, Côte d'Ivoire, Croatia, Cyprus, France, Germany, Greece, Guatemala, Hungary, Italy, Liechtenstein, Lithuania, Luxembourg, Macedonia, Malta, Mauritius, Paraguay, Poland, Portugal, Romania, Senegal, Seychelles, Slovenia, Spain, Switzerland, Togo, and Vanuatu)
Feast of the Dormition of the Theotokos (Eastern Orthodox, Oriental Orthodox and Eastern Catholic Churches)
Christian Feast Day of Stanislaus Kostka
Christian Feast Day ofTarcisius
Virgin of Candelaria, patron of the Canary Islands. (Tenerife, Spain
The first day of Flooding of the Nile, a commemoration of the belief that the star Sirius would appear when the Nile River flooded.(Egypt and Coptic Church)
* The main day of Bon Festival (Japan)
* Gäubodenvolksfest or Gäuboden Volksfest Straubing, Germany - August - (1-10)
* Edinburgh Festival Edinburgh, Scotland - August - (2-21)
* Independence Day (India), celebrating the independence of India from the United Kingdom in 1947
* Liberation Day (South Korea) AKA "Gwangbokjeol" Liberation of Korea from Japan in 1945
* Liberation Day (North Korea) Jogukhaebangui nal, "Fatherland Liberation Day" (North Korea)
* Independence Day (Congo) , celebrate the independence of the Republic of the Congo from France in 1960.
* VJ Day / VP Day (United States)
* Assumption of the Virgin Mary a.k.a. Feast day of the Assumption of Mary (Catholic)
Fête de la Lupin Translation: Lupin Day (French Republican)
The 28th day of the Month of Thermidor in the French Republican Calendar
Toast of The Day
"Early to rise and early to bed makes a male healthy and wealthy and dead."
- James Thurber
Drink of The Day
Alabama Slammer (3)
1 shot southern comfort
1 shot amaretto
1/2 shot sloe gin
splash lemon juice
Stir all except lemon juice together with ice and pour into highball glass over ice.
- Anniversary of the Alabama Territory Act Effective August 15th, 1817

Wine of The Day
Grunau Wines (2008) "Zero Eight One Five" La Encantada Vineyard
Style - Pinot Noir
Santa Rita Hills
$55
Beer of The Day
Numazu Lager
Brewer - Baird Brewing Co. Numazu, Japan
Style - American-Style Amber Lager
Joke of The Day
A lady goes into a bar with her goose. Then the bartender comes up to her and says, ''Why did you have to bring the pig in with you?''
Then the lady answered, ''Excuse me, I think this is a goose.''
And the bartender says, ''Excuse me, I was talking to the goose.''
Quote of The Day
"It is most absurdly said, in popular language, of any man, that he is disguised in liquor; for, on the contrary, most men are disguised by sobriety."
- Thomas de Quincy (August 15th 1785 – December 8th 1859),an English esssayist, Quote from Confessions of an English Opium-Eater, 1856.
Whisky Of The Day
Isle of Jura 16 Year Old Single Malt Scotch Whisky
Price: $65 (700ml)
August Observances
Admit You're Happy Month
American Adventures Month
American Artists Appreciation Month
American History Essay Contest (8/1 - 12/15)
American Indian Heritage Month (Also November)
Beach Month
Black Business Month
Cataract Awareness Month
Celery, Fennel and Cactus Month
Children's Eye Health and Safety Month
Children's Vision and Learning Month
Family Fun Month
Get Ready for Kindergarten Month
Golf Month
Happiness Happens Month
Learn Japanese Month
Motor Sports Awareness Month
National Catfish Month
National Eye Exam Month
National Fetal Alcohol Spectrum Disorders Awareness Month
National Goat Cheese Month
National Golf Month
National Immunization Awareness Month
National Inventors Month
National Minority Donor Awareness Month
National Panini Month
National Parks Month
National Picnic Month
National Runaway Prevention Month
National Spinal Muscular Atrophy Awareness Month
National Truancy Prevention Month
National Water Quality Month
National Win With Civility Month
National Women's Month
Neurosurgery Outreach Month
Orange and Papaya Month
Peach Month
Psoriasis Awareness Month
Romance Awareness Month
Water Quality Month
What Will Be Your Legacy Month
Observances this Week
Thanks For All The Gifts Week,
Third Week in August

National Aviation Week,
Third Week in August

Friendship Week,
Third Week in August
Elvis Week,
Second Full Week in August
Weird Contest Week,
Second Full Week in August
Historical Events on August 15th
Born on August 15th
Died on August 15th