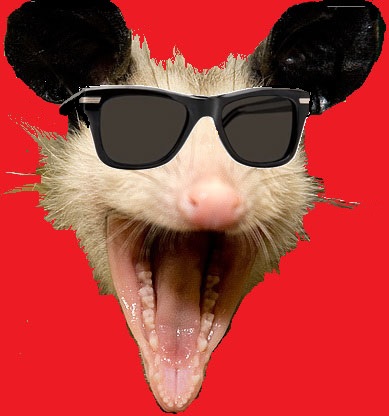 Holidays and Festivals
Yalda (Iran)
Special Administrative Region Establishment Day (Macau)
Go Caroling Day
International Human Solidarity Day
Mudd Day
Earliest date for Winter solstice's eve
Christian Feast Day of Dominic of Silos
Christian Feast Day of O Clavis
Christian Feast Day of Ursicinus of Saint-Ursanne
Fête de la Pelle Translation: Shovel Day (French Republican)
The 30th day of the Month of Frimaire in the French Republican Calendar
Toast of The Day
"May your sheep all have lambs but not on Christmas night."
- Traditional Irish
Drink of The Day
Warm Winter Margarita
6 oz. Silver Tequila
3 1/2 cups apple juice
1 cinnamon stick
2 cups dried fruit of your choice
2 tbs. granulated sugar
Combine Apple Juice and Cinnamon in a heavy pot. Bring to a boil, reduce heat, and simmer for 10 minutes. Remove Cinnamon stick carefully. Add sugar, dried fruit, and Tequila. Mix well. Serve warm.
Wine of The Day
Cupcake (2007) Petite Sirah
Style - Sirah
Central Coast
$15
Beer of The Day
Tallgrass 8-Bit Pale Ale
Brewer - Tallgrass Brewing Co., Kansas, USA
Style - American Pale Ale
ABV - 5.2%
Joke of The Day
Q: Why did the snowman have a smile on his face?
A: Because the snowblower was coming down the block!
- Alternative Version -
Q: Whay did the snowman pull down his pants?
A: Because he heard the snowblower was coming.
Quote of The Day
"Life is like a roller coaster. You can either scream every time there is a bump or you can throw your hands up and enjoy the ride."
- Unknown
Whiskey of The Day
Basil Hayden's Kentucky Straight Bourbon Whiskey
Distiller: Jim Beam Distillery (Clermont, KY)
Age: 8 years
ABV: 40% (80 proof)
Price: $50 (750ml)
December Observances
AIDS Awareness Month
Art and Architecture Month
Awareness Month of Awareness Months Month
Bingo's Birthday Month
Bingo Month
Cancer-Related Fatigue Awareness Month
Choose a Summer Camp Month, Natl
Colorectal Cancer Education and Awareness Month
Identity Theft Prevention and Awareness Month
International Calendar Awareness Month
International Sharps Injury Prevention and Awareness Month
Learn A Foreign Language Month
National Drugged and Drunk Driving Prevention Month
National Hand Washing Awareness Month
National Made in America Month
National Sign-Up for Camp Month
National Tie Month
National Write A Business Plan Month
Nativity Fast (Eastern churches) starts September 1st
Operation Santa Paws December 1st - 24th
Quince and Watermelon Month
Read a New Book Month
Root Vegetables and Exotic Fruits Month
Safe Toys and Gifts Month
Seasonal Depression Awareness Month
Spiritual Literacy Month
Take a New Year's Resolution to Stop Smoking (TANYRSS) December 17th - February 5th
The Christmas Seal Campaign Month
Tomato and Winter Squash Month
Universal Human Rights Month
Winter-een-mas season (to celebrate the joy of video gaming)
World Aids Month
Worldwide Food Service Safety Month
Write (to) a Friend Month
Observances this Week
Gluten-free Baking Week, Full Week Before Christmas
Las Posadas, December 16th through December 24th (Spain, Mexico, Guatamala, Southern USA)
Saturnalia, (Ancient Rome) December 17th - 23rd
Christmas Bird Count Week, December 14th through February 5th
Halcyon Days, 7 days before and 7 days after the Winter Solstice
Historical Events on December 20th
Born on December 20th
Died on December 20th