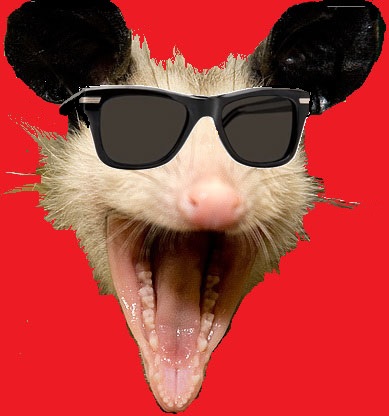 May 5th
Holidays and Festivals
Cinco De Mayo *
CLICK HERE
Dragon-boat Festival (China)
Liberation Day (Netherlands), 1945
Liberation Day (Denmark) 1945
Constitution Day (Kyrgyzstan)
Patriots' Victory Day (Ethiopia) 1941.
Senior Citizens Day (Palau)
Indian Arrival Day(Guyana) 1838
Feast of Saint George(Palestinian people)
Men's Day - Ziua Barbatului (Romania)
Children's Day (South Korea)
Martyrs' Day (Albania)
(World) Asthma Day
Cartoonists Day
Childhood Stroke Awareness Day
Totally Chipotle Day
Childhood Depression Awareness Day
Joseph Brackett Day
National Teacher Day
International Midwives' Day
Europe Day - also known as Schuman Day
CPLP : Lusophone Culture Day (Community of Portuguese-speaking countries)
Tango no Sekku
- Boy's Day (Japan) or
Kodomo no hi
- Children's Day.
Coronation Day of King Bhumibol Adulyadej (Thailand)
Oyster Day
National Hoagie Day
Feast of Saint Angelus of Jerusalem (d. 1222) (Roman Catholic Church)
Feast of Saint Aventinus (d. 1189) (Roman Catholic Church)
Feast of Saint Gerontius (d. 472) (Roman Catholic Church)
Feast of Saint Hilary of Arles (d. 449) (Roman Catholic Church)
Feast of Saint Pius V (1505–1572) (Roman Catholic Church)
Feast of Blessed Edmund Ignatius Rice (Roman Catholic Church)
* 1st Wednesday Street Party Pleasanton , California, USA -2010
* San Gennaro Feast 5/5/2010 - 5/9/2010 Las Vegas, Nevada, USA
* Festival de Fiesta Broadway (Los Angeles CA)
Vesak Day a.k.a. Buddha's Birthday (Buddhism),
8th day of the 4th month in the Chinese lunar calendar
(2014) *
CLICK HERE
Buddha Purnima or Buddha Jayanti in India, Bangladesh and Nepal
Hanamatsuri in Japan
Seokka Tanshin-il in Korea
Fódàn a.k.a. Fāt Dàahn in China, Singapore, and Taiwan
Phat Đan in Vietnam
Saga Dawa in Tibet
Kasone la-pyae Boda ne a.k.a. Full Moon Day of Kason in Burma
Visak Bochéa in Cambodia
Vixakha Bouxa in Laos
Visakah Puja, Vesakha Puja, or Visakha Bucha in Thailand
Waisak in Indonesia
Wesak in Sri Lanka and Malaysia Fête de la Consoude Translation: Comfrey Day (French Republican)
The 16th day of the Month of Floréal in the French Republican Calendar
Toast of The Day
"Dance as if no one were watching,
Sing as if no one were listening,
And live every day as if it were your last."
- Traditional Irish
Drink of The Day
Cinco de Mayo
Arette Reposado Tequila
Lime Juice
Agave Nectar
Shake and strain into a bucket. Garnish with a lime wedge. Salt optional.
Wine of The Day
Jazz Cellars (2007) Las Madres Vineyard
Style - Syrah
Carneros
$40
Beer of The Day
Dos Equis Special Lager
Brewer - Cervecería Cuauhtémoc Moctezuma, S.A. de C.V., Mexico
Style - American Adjunct Lager
ABV - 5.0%
Joke of The Day
My wife said "wisper dirty things in my ear"
I said "kitchen... bathroom... livingrioom..."
Quote of The Day
"It's Cinco de Mayo, and If you don't speak Spanish, Cinco de Mayo is Spanish for, 'the mayonnaise is in the sink.'"
- Anonymous
- Alternative -
"Be careful to trust a person who does not like wine."
- Karl Marx (May 5th 1818 to March 14th 1883), a German philosopher.
Whiskey of The Day
Bench 5 Blended Scotch Whisky
$25
May Observances
ALS (Amyotrophic Lateral Sclerosis or Lou Gehrig's Disease) Awareness Month
APS (Antiphospholipid Antibody Syndrome) Awareness Month
American Wetlands Month
Arthritis Awareness Month
Asian American and Pacific Islander Heritage Month
Awareness of Medical Orphans Month
Bicycle Safety Month
Borderline Personality Disorder Month
Brain Tumor Awareness Month
Carrots and Cauliflower Month
Celiac Awareness Month
Clean Air Month
Community Living Month (Ontario, Canada)
Creative Beginnings Month
Date Your Mate Month
EcoDriving Month
Family Wellness Month
Fibromyalgia Education and Awareness Month
Freedom Shrine Month
Gardening for Wildlife Month
Get Caught Reading Month
Gifts From The Garden Month
Go Fetch! Food Drive for Homeless Animals Month
Good Car-Keeping Month, Natl
Grapefruit and Kiwi Month
Haitian Heritage Month
Heal the Children Month
Healthy Vision Month
High Blood Pressure Education Mont
Huntington's Disease Awareness Month
Internal Audit Awareness Month, Intl
International Audit Month
International Business Image Improvement Month
International Civility Awareness Month
International Multiple Sclerosis Month
International Victorious Woman Month
Jewish-American Heritage Month
Latino Books Month
(World) Lyme Disease Awareness Month
Melanoma and Skin Cancer Detection and Prevention Month
National Allergy and Asthma Awareness Month
National Arthritis Month
National Barbecue Month
National Better Hearing and Speach Month
National Bike Month
National Blood Pressure Month
National Cancer Research Month
National Correct Posture Month
National Egg Month
National Electric Safety Month
National Family Month (5/12 to 6/16)
National Foster Care Month
National Good Car Keeping Month
National Hamburger Month
National Hepatitis Awareness Month
National Inventors Month
National Lupus Awareness Month
National Meditation Month
National Mediterranean Diet Month
National Mental Health Month
National Military Appreciation Month
National Motorcycle Safety Month
National Moving Month
National Neurofibromatosis (NF) Awareness Month
National Older Americans Month
National Osteoporosis Awareness and Prevention Month
National Photo Month
National Photograph Month
National Physical Fitness and Sports Month
National Physiotherapy Month
National Prepare To Buy a Home Month
National Preservation Month
National Recommitment Month
National Salad Month
National Salsa (Food) Month
National Smile Month
National Stroke Awareness Month
National Sweet Vidalia Onions Month
National Teen Self-Esteem Month
National Tuberous Sclerosis Month
National Vinegar Month
National Week of The Ocean Festival Sea-son, Thursday before the Second Saturday in March through Second Saturday in June
National Youth Traffic Safety Month
Personal History Month
Potatoes and Limes Month
Prader-Willi Syndrome Awareness Month
Preeclampsia Awareness Month
Prepare Tomorrow's Parents Month (5/12-6/16)
REACT Month
Revise Your Work Schedule Month
Skin Cancer Awareness Month
Strike Out Strokes Month
Sweet Vidalia Month, Natl
Tay-Sachs and Canavan Diseases Awareness Month
Teen CEO Month
Teen Self Esteem Month
Tennis Month
Tourette Syndrome Awareness Month (5/15 - 6/15)
Toxic Encephalopathy and Chemical Injury Awareness Month
Ultra-violet Awareness Month
Women's Health Care Month
Young Achiever Month
Young Achievers of Tomorrow Month
Observances this Week
Maifest, first week of May including the first weekend (May Day and Labour Day festivals)
Cinco de Mayo Week, first week of May. Includes the closest weekend to Cinco De Mayo when most of the festivals occur.
North American Occupational Safety and Health Week, First Week in May
National Safe Kids Week, First Week in May
National Travel and Tourism Week, First Week in May
National Charter Schools Week, First Week in May
Children's Book Week, First Week in May
Brain Tumor Action Week, First Week in May
Child Nutrition Employee Appreciation Week, First Week in May
National Women's Health Week, First Week in May
Substitute Teacher Appreciation Week, First Week in May
National Transportation Week, First Week in May
Choose Privacy Week, First Week of May
National Forest Week (Nova Scotia, Canada), * CLICK HERE
Be Kind To Animals Week, First Full Week in May
Children's Mental Health Week, First Full Week in May
Drinking Water Week, First Full Week in May
Flexible Work Arrangement Week, First Full Week in May
Goodwill Industries Week, First Full Week in May
Kids Win Week, First Full Week in May
National Alcohol & Drug Related Birth Defects Awareness Week, First Full Week in May
National Anxiety & Depression Awareness Week, First Full Week in May
National Family Week, First Full Week in May
National Hug Holiday Week, First Full Week in May
National Pet Week, First Full Week in May
National Raisin Week, First Full Week in May
North American Occupational Safety & Health Week, First Full Week in May
PTA Teacher Appreciation Week, First Full Week in May
Public Service Recognition Week, First Full Week in May (publicservicerecognitionweek.org)
Update Your References Week, First Full Week in May
National Correctional Officer's Week, First Full week in May
NAOSH Week, First Full week in May
National Hospital Week Usually, First Full Week of May
Dating and Life Coach Recognition Week, First Full Week in May (Also see September)
National Wildflower Week, 7 Days Usually Starting Monday of the First Full Week (2013 May 4-12, 2014 May 5-11, 2015 May 4-10)
International Wildlife Film Week, 8 Days Usually Starting First Saturday in May
Dystonia Awareness Week (UK), May 5th through May 13th
Historical Events on May 5th
Born on May 5th
Died on May 5th