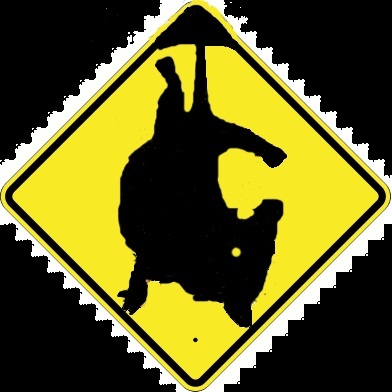 Holidays and Festivals
French Community Holiday (Belgium)
World Tourism Day
Ancestor Appreciation Day
Gold Star Mother's Day
World Heart Day
Crush a Can Day
Meskel (Ethiopian Orthodox Church)
Balsamine (Impatiens) Day - French Republican Calendar, sixth day in the Month of Vendémiaire.
Feast Day of St Adheritus
Feast of Mashíyyat (Will) – Bahá'í Faith, First day of the eleventh month of the Bahá'í calendar.
Feast of Saint Vincent de Paul (Roman Catholic)
* Galway International Oyster Festival Ireland - Last full weekend in Sept (2-3)
* Ibiza Closing Parties Ibiza, Spain - Last 3 weeks of Sept (19-21)
Fête de la Balsamine Translation: Impatiens Day (French Republican)
The Sixth day of the Month of Vendémiaire in the French Republican Calendar
Toast of The Day
"May our house always be too small to hold all our friends."
- Myrtle Reed (September 27th, 1874 – August 17th , 1911), an American author and poet.
Drink of The Day
Sombrero
1 Part Kahlua
Fill With Cream
Add Tequila for a Tequilla Sombrero
- In celebration of IndepenDence Recognition Day in Mexico
Wine of The Day
Xumek (2008) Oak Aged
Style - Malbec
San Juan
$25
Beer of The Day
Palo Santo Marron
Brewer - Dogfish Head Craft Brewery, Milton DE, USA
Style - American Brown Ale
ABV - 12%
Joke of The Day
SIGNS YOU HIRED THE WRONG MAGICIAN FOR YOUR KID'S PARTY
10. Before he starts he tells you "by court order, I must maintain a distance of twenty feet from your kids"
9. He saws a gummie bear in half, then puts it back together.
8. He insists that his magic won't work with his pants on.
7. He makes a bird appear for the kids by simply raising his middle finger.
6. He replaces pulling a rabbit out of his hat with pulling the "big snake" out of his pants.
5. He closes his eyes, then claims to be invisible.
4. His first trick: The Amazing Disappearing Bottle of Jagermeister
3. He begins by saying his first trick "relies on the magic of sweet love."
2. His biggest trick? Converting a sixer of PBR into "liquid gold"
1. Before every trick, he says "For this one I'm going to need to borrow another bra."
Quote of The Day
"Let no man thirst for good beer."
- Sam Adams (September 27th 1722 – October 2nd 1803), an American statesman.
September Observances
AKC Responsible Dog Ownership Month
All American Breakfast Month
Apple Month
Atrial Fibrillation Month
Attention Deficit Hyperactivity Disorder Month
Baby Safety Month
Backpack Safety America Month
Be Kind to Editors and Writers Month
Better Breakfast Month
Bourbon Heritage Month
Bumbershoot Festival (Seattle, Washington, USA)
Childhood Cancer Awareness Month
Childrens' Good Manners Month
Chili Peppers and Figs Month
Classical Music Month
College Savings Month
Craniofacial Acceptance Month
Eat Chicken Month
Fall Hat Month
Go Wild During California Wild Rice Month
Great American Low-Cholesterol, Low-fat Pizza Bake Month
Gynecologic Cancer Awareness Month
Happy Cat Month
Healthy Aging Month
Healthy Aging Month
Hunger Action Month
International Guide Dogs Month
International People Skills Month
International Self-Awareness Month
International Square Dancing Month
International Strategic Thinking Month
Library Card Sign-Up Month
Little League Month
Menopause Awareness Month
Million Minute Family Challenge (September-December)
Mold Awareness Month
National 5-A-Day Month
National Alcohol and Drug Addiction Recovery Month
National Biscuit Month
National Blueberry Popsicle Month
National Campus Safety Month
National Chicken Month
National Child Awareness Month
National Childhood Obesity Awareness Month
National Cholesterol Education Month
National Civics Awareness Month
National Coupon Month
National Courtesy Month
National DNA, Geonomics & Stem Cell Education Month
National Food Safety Education Month
National Fruit and Veggies Month (Also June)
National Head Lice Prevention Month
National Hispanic Heritage Month (September 15-October 15)
National Home Furnishings Month
National Honey Month
National Infant Mortality Awareness Month
National Mushroom Month
National Organic Harvest Month
National Osteopathic Medicine Month
National Ovarian Cancer Awareness Month (ovarian.org)
National Pediculosis (Head Lice) Prevention Month
National Piano Month
National Potato Month
National Preparedness Month
National Prime Beef Month
National Prosper Where You Are Planted Month
National Prostate Cancer Awareness Month
National Recovery Month
National Rice Month
National Sickle Cell Month
National Skin Care Awareness Month
National Wilderness Month
One-on-One Month
Passion Fruit and Peach Month
Peas and Radish Month
Pediatric Cancer Awareness Month
Pleasure Your Mate Month
Reunion Planning Month
Save The Koala Month
Sea Cadet Month
Self Improvement Month
Shameless Promotion Month
Southern Gospel Music Month
Sports and Home Eye Health and Safety Month
Subliminal Communications Month
United Planet Month
Update Your Resume Month
Virtual AKC Responsible Dog Ownership Days
Whole Grains Month
Women's Friendship Month
World Animal Remembrance Month
World Leukemia, Lymphoma And Myeloma Awareness Month
Observances this Week
Build A Better Image Week,
Third Full Week of September

National Clean Hands Week,
Third Full Week of September

National Farm & Ranch Safety and Health Week,
Third Full Week of September

National Indoor Plant Week,
Third Full Week of September

National Rehabilitation Awareness Week,
Third Full Week of September

Pollution Prevention Week,
Third Full Week of September

Prostate Cancer Awareness Week,
Third Full Week of September

Child Passenger Safety Week,
Last Week in September

Deaf Awareness Week,
Last Week in September

Adult Immunization Awareness Week,
Last Week in September

Prostate Cancer Awareness Week,
Last Week in September

Banned Books Week,
Last Week in September

National Dog Week,
Last Week in September

National Keep Kids Creative Week,
Last Week in September

Remember to Register to Vote Week,
Last Week in September

International Women's E-Commerce Days,
Last Week in September

National Forest Week (Canada),
Last Week in September
*
CLICK HERE
Historical Events on September 27th
Born on September 27th
Died on Sptember 27th