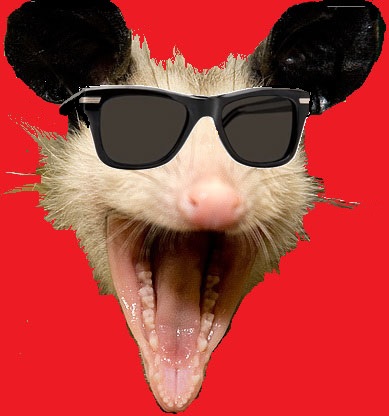 Holidays and Festivals
Independence Day (Macedonia) * (see below)
National Day (Andorra) * (see below)
Victory Day (Malta) * (see below)
International Literacy Day
Another Look Unlimited Day
World Physical Therapy Day
Pardon Day
National Date Nut Bread Day (Sometimes December 22)
Christian Feast Day of Adrian and Natalia of Nicomedia (Roman Catholic Church)
Christian Feast Day of Nativity of Mary (Roman Catholic Church)
Christian Feast Day of Our Lady of Charity
Christian Feast Day of Pope Sergius I
* Earliest day on which Auditor's Day can fall, while September 14 is the latest; celebrated on the second Sunday in September. (Church of Scientology)
* The first day of Fiestas de Santa Fe, marked by The burning of the Zozobra (New Mexico)
* Independence day (Macedonia), celebrates the independence of Macedonia from Yugoslavia in 1991.
* National day (Andorra), also the feast of Our Lady of Meritxell.
* Victory Day (Malta), also the feast of Our Lady of Victories or il-Vittorja
Chuseok (Korea), According to the lunar calendar (2013) * CLICK HERE
Moon Festival (China),
15th Day of the 8th lunar month in the Chineese Calender
(September 8th, 2014)
Feast of 'Izzat (Might), First day of the tenth month of the Bahá'í calendar (Bahá'í Faith)
Fête de la Noisette Translation: Hazelnut Day (French Republican)
The 22nd day of the Month of Fructidor in the French Republican Calendar
Toast of The Day
"Accept that some days you're the pigeon
And some days you're the statue."
- Unknown
- Alternative -
"Bottoms up,Tops down.
Wear a smile, Not a frown."
- Unknown
Drink of The Day
Vodka Sunset
1/3 of a Glass Vodka
Orange Juice
Rasperry Cordial Concentrate
Pour in the Vodka, add the Orange Juice mix then add a little bit of Raspberry cordial concentrate let it flow 2 the bottom then drink.
Wine of The Day
Carlos Basso (2008) Reservado
Style - Cabernet Sauvignon
Mendoza
$20
Beer of The Day
Point Horizon Wheat
Brewer - Stevens Point Brewery Stevens Point, WI
Style - American Style Wheat Beer with Yeast
Joke of The Day
Two bored casino dealers are waiting at the crap table. A very attractive blonde woman arrived and bet twenty thousand dollars ($20000) on a single roll of the dice. She said "I hope you don't mind but I feel much luckier when I'm completely nude."
With that she stripped from the neck down rolled the dice and yelled "Come on baby Mama needs new clothes!" As the dice came to a stop she jumped up and down and squealed... "YES! YES! I WON I WON!" She hugged each of the dealers and then picked up her winnings and her clothes and quickly departed...
The dealers stared at each other dumbfounded. Finally one of them asked "What did she roll?" The other answered "I don't know - I thought you were watching."
Quote of The Day
"The grass is only greener on the other side if you're not afraid to climb the fence."
- Unknown
Whisky Of The Day
Islay Mist 8 Year Old Blended Scotch Whisky
Price: $25
September Observances
AKC Responsible Dog Ownership Month
All American Breakfast Month
Apple Month
Atrial Fibrillation Month
Attention Deficit Hyperactivity Disorder Month
Baby Safety Month
Backpack Safety America Month
Be Kind to Editors and Writers Month
Better Breakfast Month
Bourbon Heritage Month
Bumbershoot Festival (Seattle, Washington, USA)
Childhood Cancer Awareness Month
Childrens' Good Manners Month
Chili Peppers and Figs Month
Classical Music Month
College Savings Month
Craniofacial Acceptance Month
Eat Chicken Month
Fall Hat Month
Go Wild During California Wild Rice Month
Great American Low-Cholesterol, Low-fat Pizza Bake Month
Gynecologic Cancer Awareness Month
Happy Cat Month
Healthy Aging Month
Healthy Aging Month
Hunger Action Month
International Guide Dogs Month
International People Skills Month
International Self-Awareness Month
International Square Dancing Month
International Strategic Thinking Month
Library Card Sign-Up Month
Little League Month
Menopause Awareness Month
Million Minute Family Challenge (September-December)
Mold Awareness Month
National 5-A-Day Month
National Alcohol and Drug Addiction Recovery Month
National Biscuit Month
National Blueberry Popsicle Month
National Campus Safety Month
National Chicken Month
National Child Awareness Month
National Childhood Obesity Awareness Month
National Cholesterol Education Month
National Civics Awareness Month
National Coupon Month
National Courtesy Month
National DNA, Geonomics & Stem Cell Education Month
National Food Safety Education Month
National Fruit and Veggies Month (Also June)
National Head Lice Prevention Month
National Hispanic Heritage Month (September 15-October 15)
National Home Furnishings Month
National Honey Month
National Infant Mortality Awareness Month
National Mushroom Month
National Organic Harvest Month
National Osteopathic Medicine Month
National Ovarian Cancer Awareness Month (ovarian.org)
National Pediculosis (Head Lice) Prevention Month
National Piano Month
National Potato Month
National Preparedness Month
National Prime Beef Month
National Prosper Where You Are Planted Month
National Prostate Cancer Awareness Month
National Recovery Month
National Rice Month
National Sickle Cell Month
National Skin Care Awareness Month
National Wilderness Month
One-on-One Month
Passion Fruit and Peach Month
Peas and Radish Month
Pediatric Cancer Awareness Month
Pleasure Your Mate Month
Reunion Planning Month
Save The Koala Month
Sea Cadet Month
Self Improvement Month
Shameless Promotion Month
Southern Gospel Music Month
Sports and Home Eye Health and Safety Month
Subliminal Communications Month
United Planet Month
Update Your Resume Month
Virtual AKC Responsible Dog Ownership Days
Whole Grains Month
Women's Friendship Month
World Animal Remembrance Month
World Leukemia, Lymphoma And Myeloma Awareness Month
Observances this Week
Healthcare Environmental Services Week,
Second Week of September

International Housekeepers Week,
Second Week of September

National Historically Black Colleges & Universities Week,
Second Week of September

National Assisted Living Week,
Second Week of September

Suicide Prevention Week,
Second Week of September
Historical Events on September 8th
Born on September 8th
Died on September 8th