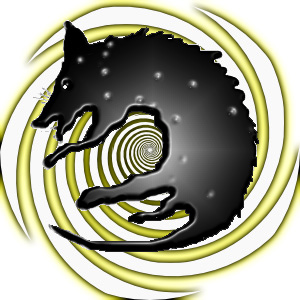 Holidays and Festivals
Independence Day (Seychelles)
Veterans Day (Netherlands)
l-Imnarja (Malta)
Camera Day
Please Take My Children To Work Day
Waffle Iron Day
Christian Feast Day of Cassius of Narni
Feast of Saints Peter and Paul, i.e., the Apostles Peter and Paul of Tarsus; also a local holiday in Rome, of which they are patron saints, as well as of the Antiochian Orthodox Church and diamond workers.
* Spokane hoopfest (2010)
Fête de la Coriandre Translation: Coriander Day (French Republican)
The 11th day of the Month of Messidor in the French Republican Calendar
Toast of The Day
"May your night be like a kitchen table…
all legs and no drawers."
- Unknown
Drink of The Day
Perfect manhattan
2 Parts Bourrbon
1 Part Sweet Vermouth
1 Part Dry Vermouth
Twist of Lemon
Combine ingredients together in a Cocktail Shaker with ice and strain into a Cocktail Glass
Wine of The Day
Blackstone (2007) Sonoma Reserve
Style - Pinot Noir
Sonoma County
$25
Beer of The Day
TAP 2 Mein Kristall
Brewer - Schneider Weisse, Kelheim, Germany
Style - German-Style Pale Wheat Ale
Joke of The Day
A young couple on the brink of divorce visit a marriage counsellor. The counsellor asks the wife what is the problem.
She responds " My husband suffers from premature ejaculation."
The counsellor turns to her husband and inquires "Is that true?"
The husband replies " Well not exactly, it's her that suffers not me."
Quote of The Day
"The tans will fade, but the memories will last forever."
- Unknown - Have a Great Summer!
Whiskey of The Day
Four Roses Single Barrel Kentucky Straight Bourbon Whiskey
Price: $40
June Observances
African-American Music Appreciation Month
Antiphospholipid Antibody Syndrome Awareness Month
Aquarium Month
Audio Book Appreciation Month
Beautiful in Your Skin Month
Black Music Month
Cancer From The Sun Month
Cataract Awareness Month
Celibacy Awareness Month
Child Vision Awareness Month
Children's Awareness Month
Corn and Cucumber Month
Country Cooking Month
Dairy Alternatives Month
Dairy Month
Effective Communications Month
Entrepreneurs "Do It Yourself" Marketing Month
Fight the Filthy Fly Month
Fireworks Safety Month
Gay and Lesbian Pride Month
Great Outdoors Month
Home Safety Month
International Childhood Cancer Awareness Month
International Men's Month
International Surf Music Month
Lane Courtesy Month
Lemon and Mango Month
National Accordion Awareness Month
National Adopt a Cat Month
National Aphasia Awareness Month
National Bathroom Reading Month
National Camping Month
National Candy Month
National Caribbean-American Heritage Month
National Family Month
National Fresh Fruit and Vegetables Month
National Fruit and Veggies Month (Also September)
National GLBT (Gay,Lesbian,Bisexual & Transgender) Awareness Month
National GLBT (Gay,Lesbian,Bisexual & Transgender) Book Month
National Ice Tea Month
National Lady Lawyers Month
National Migraine Awareness Month
National Myasthenia Gravis Awareness Month
National R.O.S.E. Month
National Rescue a Cat Month
National Rivers Month
National Safety Month
National Smile Month
National Soul Food Month
National Steakhouse Month
National Student Safety Month
National Tire Safety Month
Okra & Pluot and Aprium Month
Perennial Gardening Month
Pharmacists Declare War on Alcoholism Month
Potty Training Awareness Month
Professional Wellness Month
Rebuild Your Life Month
Skyscraper Month
Sports America Kids Month
Student Safety Month
Turkey Lovers' Month
Vision Research Month
Women's Golf Month
World Infertility Month
World Naked Bike Ride Month (Northern Hemisphere)
Observances this Week
Water Ski Days, Last Full Weekend in June
Watermelon Seed Spitting Week, Last Weekend Thursday to Sunday in June
Eye Safety Awareness Week, Last Week in June
Fish Are Friends, Not Food! Week, Last Week in June
National Prevention of Eye Injuries Awareness, June 27th through July 4th
Historical Events on June 29th
Born on June 29th
Died on June 29the