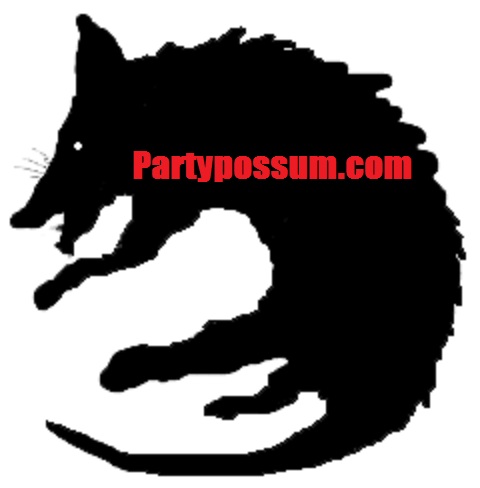 Holidays and Festivals
Independence Day (Zimbabwe) * (see below)
Invention Day (Japan)
Army Day (Iran)
Anniversary of Paul Revere's Ride
Third World Day
Respect Your Mother Day
Adult Autism Awareness Day
International (World) Amateur Radio Day
Newspaper Columnists Day
Pet Owners Independence Day (or April 17th)
Anniversary of The House That Ruth Built
Multi taskers Day
National Golf Day
Get to Know Your Customers Day January 17, April 18, July 18 and October 17
International Juggler's Day
Christian Feast Day of Corebus
Christian Feast Day of Galdino della Sala
Christian Feast Day of Eleutherius and Antia
Christian Feast Day of Perfectus
Christian Feast Day of Molaise of Leighlin
* Coachella Festival Indio, California, USA April 16 – April 18 (3of3) (2010)
* Sweetwater 420 fest (apr 16-17) (2of2)- Atlanta GA (2010)
* Independence Day (Zimbabwe), celebrating the independence of Zimbabwe from United Kingdom in 1980.
Fête de la Myrtille Translation: Bilberry Day (French Republican)
The 29th day of the Month of Germinal in the French Republican Calendar
Toast of The Day
"we drink to those who love us,
we drink to those who don't.
We drink to those who f*** us,
and f*** those who don't!"
Drink of The Day
Bay Breeze
In a Coctail Shaker...
2 shots vodka
3/4 pineapple juice
1/4 cranberry juice
Shake, and Serve in the Coctail Glass with ice, 2 straws, and an umberella
Wine of The Day
Quasar (2006) "Perfecto"
Style - Cabernet Sauvignon
Curico Valley
$30
Beer of The Day
Hoss Rye Lager
Brewer - Great Divide Brewing Co., Denver, Colorado, USA
Style - Rye Beer
Joke of The Day
A furious pounding in a hotel room late at night awakened a number of guests.
The hotel manager was called, and he let himself into the room.
Inside, he found an elderly man cursing and banging away on the wall with both fists.
"Stop that!" the manager ordered. "You're disturbing the whole hotel."
"Damn the hotel!" the eldery man spat. "It's the first erection I've had in years, and both my hands are asleep."
Quote of The Day
"I am suffering with CDO. It's like OCD but all the letters are in alphabetical order, as they should be."
- Unknown
Whiskey of The Day
Slane Castle Irish Whiskey
$25
- In Celebration of Republic Day - Ireland. Ireland Became a Republic on April 18th,1949
April Observances
ASPCA Month
Alcohol Awareness Month
Amateur Radio Month
Atlanta Food & Wine Month
Brussels Sprouts and Cabbage Month
Cancer Control Month
Celebrate Diversity Month
Community Spirit Days
Confederate History Month
Couple Appreciation Month
Cranberries and Gooseberries Month
DNA, Genomics and Stem Cell Education and Awareness Month
Defeat Diabetes Month
Emotional Overeating Awareness Month
Facial Protection Month
Fair Housing Month
Financial Literacy Month
Fresh Florida Tomatoes Month
Frog Month
Get Yourself Tested Month
Global Child Nutrition Month
Grange Month
Holy Humor Month
Home Improvement Time (April-Sept.30)
Honor Society Awareness Month (Different Sponsor to March)
IBS (Irritable Bowel Syndrome) Month
Informed Woman Month
Injury Prevention Month
International Cesarean Awareness Month
International Customer Loyalty Month
International Daffynitions Month
International Guitar Month
International Twit Award Month
Jazz Appreciation Month
Keep America Beautiful Month
Lawn and Garden Month
Learn Thai Month
Library Snapshot Month
Math Awareness Month
Month of the Military Child
Month of the Young Child
National African American Women's Fitness Month
National Autism Awareness Month
National Car Care Month
National Card and Letter Writing Month
National Child Abuse Prevention Month
National DNA & Genomics & Stem Cell Education & Awareness Month
National Decorating Month
National Donate Life Month
National Garden Month
National Grilled Cheese Sandwich Month
National Humor Month
National Kite Month
National Knuckles Down Month
National Landscape Architecture Month
National Multiple Birth Awareness Month
National Occupational Therapy Month
National Oral Health Month
National Parkinson's Awareness Month
National Pecan Month
National Pest Management Month
National Pet First Aid Awareness Month
National Pet Month
National Poetry Month
National Prepare Your Home To Be Sold Month
National Rebuilding Month
National Sarcoidosis Awareness Month
National Sexual Assault Awareness and Prevention Month
National Sexually Transmitted Diseases (STDs) Education and Awareness Month
National Stress Awareness Month
National Welding Month
National Welding Month
National Youth Sports Safety Month
Patient Safety Awareness Month
Pharmacists War on Diabetes Month
Physical Wellness Month
Prematurity Awareness Month
Prevent Lyme in Dogs Month
Prevention of Animal Cruelty Month
Procrastination Awareness Month
Records and Information Management Month
Rosacea Awareness Month
School Library Media Month
Southern Belles Month
Soy Foods Month
Sports Eye Safety Month
Straw Hat Month
Testicular Cancer Awareness Month
Tomatillo and Asian Pear Month
Women's Eye Health and Safety Month
Workplace Conflict Awareness Month
World Habitat Awareness Month
Worldwide Bereaved Spouses Awareness Month
Observances this Week
Organize Your Files Week,
Third Week of April

Medical Labs Week,
Third Week of April

Coin Week,
Third Week of April

Fibroid Awareness Week,
Third Week of April

National Karaoke Week,
Third Week of April

National Volunteer Week,
Third Week of April

National Pet ID Week,
Third Week of April

National Paperboard Packaging Week,
Third Week of April

National Playground Safety Week,
Third Week of April

National Severe Storm Preparedness Week,
Third Week of April

Oral, Head and Neck Cancer Awareness Week,
Third Week of April

Preservation Week,
Third Week of April

Sky Awareness Week,
Third Week of April

International Whistlers Week (IWC),
Third or Fourth week of April
Bat Appreciation Week,
Second Full Week of April
National Environmental Education Week,
Second full week of April

National Robotics Week,
Second Full week of April

National Library Week,
Second Full week of April

National Public Safety Telecommunicators (911 Operators),
Second Full Week in April

Pan American Week,
Second Full Week in April

Week of The Young Child,
Second Full Week in April

National Crime Victims Rights Week,
Second Full week of April plus 3 days
Cleaning For A Reason Week,
April 18th-24th

Consumer Awareness Week,
April 18th-23rd

Police Officers Who Gave Their Lives In The Line of Duty Week,
April 18th-23rd
Historical Events on April 18th
Born on April 18th
Died on April 18th
680 Mu'awijja, kalief of Al-Schaam
1161 Theobald of Bec, Archbishop of Canterbury
1504 Filippino Lippi, painter
1530 Francois Lambert d'avignon, French church reformer
1552 John Leland, English antiquarian (b. 1502)
1556 Luigi Alamanni, Italian poet (Flora, Antigone) (b. 1495)
1558 Roxelana, wife of Suleiman the Magnificent
1567 Wilhelm von Grumbach, German adventurer (b. 1503)
1587 John Foxe, author (Book of Martyrs)
1610 Robert Parsons, English jesuit leader/plotter
1612 Emanuel Van Meteren, merchant/historian
1636 Julius Caesar, English judge
1650 Simonds d'Ewes, English antiquarian (b. 1602)
1674 John Graunt, English statistician (b. 1620)
1679 Hofmannswaldau, writer
1684 Gonzales Cocx (Coques), painter, dies
1689 George Jeffreys, British Chief Justice , 1st Baron Jeffreys of Wem (b. 1648)
1690 Charles V Leopold, Duke of Lotharingen/Austrian fieldmarshal
1710 Pierre de La Barre, composer
1732 Louis Feuillée, French explorer (b. 1660)
1794 Charles Pratt, 1st Earl Camden, Lord Chancellor of Great Britain (b. 1714)
1796 Johan Wilcke, Swedish physicist (b. 1732)
1800 John Evangelist Schreiber, composer
1800 Pieter Fouquet, art merchant (Atlas of Fouquet)
1802 Erasmus Darwin, English physician and botanist (Influence) (b. 1731)
1818 Pieter PJQ Ondaatje, Ceylon/Dutch lawyer
1824 Edward Jones, composer
1830 Jose Mauricio Nunes Garcia, composer
1845 Nicholas T the Saussure, Swiss chemist/botany
1853 William King, US VP, dies a month after his inauguration
1854 Joseph Antoni Frantiszek Elsner, composer
1855 Jean-Baptiste Isabey, painter
1861 Heinrich August Neithardt, composer
1867 Robert Smirke, architect
1871 Omar Pasha (Michael Lats), Croatian governor
1873 Justus Freiherr von Liebig, German chemist (b. 1803)
1874 David Livingstone, buried in Westminster Abbey
1879 Anthony Pannizim, principal librarian (British Museum)
1883 Agnes Tyrrell, composer
1898 Gustave Moreau, French painter (b. 1826)
1906 Luis Martín, Spanish Superior-General of the Society of Jesus (b. 1846)
1917 Moritz F Freiherr von Bissing, gov-gen of Belg (1914-17)
1917 Vladimir Serbsky, Russian psychiatrist (b. 1858)
1919 Enny Vrede (Maria M Muller), Dutch actress, drowns
1921 Earnest (Bachigaloupi) Tourniaire, actor (Inkwartiering)
1925 Charles Ebbets, Pres (Dodgers)
1928 Henryk Melcer-Szczawinski, composer
1935 Ignazio Guidi, Italian orientalist/archaeologist
1935 Panait Istrati, Romanian writer (b. 1884)
1936 Ottorino Respighi, Italian composer (Belkis) (b. 1879)
1936 Seaborn M Denson, composer
1938 Richard Runciman Terry, musicologist
1939 Theo Mann, actress (Pink Bernd, Hedda Gabler)
1940 Florrie Forde, music hall artist
1940 Herbert Albert Laurens Fisher, historian
1941 Korysis, PM of Greece, commits suicide
1942 Gertrude Vanderbilt Whitney, American socialite (b. 1875)
1943 I Yamamoto, admiral of Japanese fleet
1943 Isoroku Yamamoto, Japanese admiral. (b. 1884)
1944 Cécile Chamindale, composer
1945 Ernest T Pyle, British/US newscaster, killed in WW II
1945 Ernie Pyle, American journalist (b. 1900)
1945 John Ambrose Fleming, English physicist and engineer (b. 1849)
1945 Prince William of Wied, sovereign Prince of Albania (b. 1876)
1947 Benny Leonard, lightweight boxing champ (1917-25)
1947 Josef Tiso, Slovakian leader (b. 1887), Nazi collaborator and puppet ruler
1949 Leonard Bloomfield, linguist/philosopher
1949 Will Hay, English comedian and actor (b. 1888)
1951 António Óscar Carmona, 97th Prime Minister of Portugal and 11th President of Portugal (b. 1869)
1955 Albert Einstein, German physicist, Nobel laureate (b. 1879)
1955 Don Blackie, cricketer (3 Tests for Australia 1928-29)
1955 Eugen Herrigel, Zen philosopher/scholar
1958 Maurice-Gustave Gamelin, French general (WW I, WW II) (b. 1872)
1958 Richard B Goldschmidt, German zoologist (butterflies)
1959 Irving Cummings Sr, actor/director (In Old Ariz)
1960 Emory Johnson, director (Phantom Express, Shield of Honor)
1963 Henrietta Kreis, 3rd of famous Wallenda aerialist to fall to death
1963 Meyer Jacobstein, American politician (b. 1880)
1964 Albe Vidakovic, composer
1964 Ben Hecht, American writer (Child of the Century) (b. 1894)
1965 Guillermo González Camarena, Mexican inventor (b. 1917)
1967 Karl Miller, German footballer (b. 1913)
1969 Piotr F Scharoff, Russ/Italian actor/director (Chechov)
1971 Masao Oki, composer
1974 Betty Compson, actress (Barker, Weary River, Drag Net)
1974 Marcel Pagnol, French novelist, playwright and filmmaker (Topaz) (b. 1895)
1975 Rob Touber (Robert J Noordervliet), chansonnier/director
1976 Mahmoud Younis, Suez Canal nationalization Engineer (b. 1911)
1976 Percy Julian, holder of more than 138 chemical patents
1983 Alan Melville, cricketer (11 Tests for South Africa, 894 runs)
1984 John Lee Mahin, screenwriter
1986 Marcel Dassault (Bloch), French aircraft industrialist (b.1892)
1988 Pierre Desproges, French humorist (b. 1939)
1990 Gory Guerrero, professional wrestler (b. 1921)
1990 Robert D Webb, director/actor (Love Me Tender, Jackals)
1990 Victoria O'Keefe, British actress (b. 1969)
1992 Florence Randall, model/designer (Bill Blass)
1992 Frankie Howerd, English comedian and comic actor (b. 1917)
1993 Arthur P Smith, US founder of Miami Planetarium
1993 Masahiko Kimura, Japanese judoka (b. 1917)
1994 Ken Oosterbroek, South African press photographer, shot dead
1995 Arturo Frondizi, President of Argentina (1958-62) (b. 1908)
1996 Bernard Edwards, American record producer (b. 1952)
1996 Brook Berringer, American football player (b. 1973)
1996 Kalim Siddiqui, islamic campaigner
1996 Michael Leander Farr, record producer
1996 Piet Hein, architect/poet/mathematician/inventor
1996 Robert William Paine, architect
1997 Edward Barker, cartoonist
1998 Terry Sanford, American politician (b. 1917)
2002 Thor Heyerdahl, Norwegian explorer (b. 1914)
2002 Wahoo McDaniel, American football player and professional wrestler (b. 1938)
2003 Edgar F. Codd, English computer scientist (b. 1923)
2004 Ratu Sir Kamisese Mara, first Prime Minister of Fiji and President of Fiji (b. 1920)
2005 Sam Mills, American football player (b. 1959)
2007 Iccho Itoh, mayor of Nagasaki (b. 1945)
2009 Stephanie Parker, Welsh actress (b. 1987)
2011 Olubayo Adefemi, Nigerian footballer (b. 1985)
2012 Dick Clark, American radio and television personality
2013 Storm Thorgerson, British graphic designer (b. 1944)
2015 Joseph Lechleider, American electrical engineer (invented DSL/high speed internet technology)
2016 Patricio Aylwin, Chilean lawyer and politician, President of Chile (1990-94)