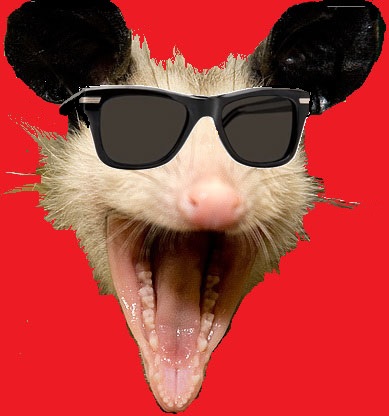 Holidays and Festivals
Republic Day a.k.a. Ilinden (Republic of Macedonia)
Day of Airborne Forces (Russia and Ukraine)
Day of Azerbaijani cinema (Azerbaijan)
Our Lady of the Angels Day (Costa Rica)
Friendship Day
National Ice Cream Sandwich Day (USA)
Christian Feast Day of Alphonsus Mary de Ligouri
Christian Feast Day of Basil Fool for Christ (Russian Orthodox Church)
Christian Feast Day of Eusebius of Vercelli
Feast of Pope Stephen
* Kulmbach Beer Festival (7-9)
* Cowes Week Cowes, England - August - (2-8)
Fête de la Brebis Translation: Ewe Day (French Republican)
The 15th day of the Month of Thermidor in the French Republican Calendar
Toast of The Day
"Here's to us girls with the high-heeled shoes …
We spend your money and drink your booze …
We may have no cherry, but that's no sin …
We still have the box that it came in!"
- Unknown
Drink of The Day
Sundowner
1 1/2oz Malibu Rum,
5oz Pineapple Juice
2 dashes of Angostura Bitters.
- This is an After work cocktail
Wine of The Day
Savannah-Chanelle (2007) Pinot Noir
Style - Pinot Noir
Russian River Valley
$40
Beer of The Day
Mudslinger Ale
Brewer - Redhook Ales Woodinville, Woodinville, WA
Style - English-Style Brown Ale
Joke of The Day
Vicky was at a business conference.
During a break, she decided to call home collect.
Her six-year-old son picked up the phone and heard a stranger's voice say, "We have Vicky on the line. Will you accept the charges?"
Frantic, the six-year-old dropped the receiver and came charging outside screaming, "Dad! They have Mom! And they want money!"
Quote of The Day
"The more you praise and celebrate your life, the more there is in life to celebrate."
- Oprah Winfrey (January 29th, 1954), an American philanthropist and talk show host.
Whisky Of The Day
Glenfiddich Distillery Edition 15 Year Old Single Malt Scotch Whisky
Price: $65
August Observances
Admit You're Happy Month
American Adventures Month
American Artists Appreciation Month
American History Essay Contest (8/1 - 12/15)
American Indian Heritage Month (Also November)
Beach Month
Black Business Month
Cataract Awareness Month
Celery, Fennel and Cactus Month
Children's Eye Health and Safety Month
Children's Vision and Learning Month
Family Fun Month
Get Ready for Kindergarten Month
Golf Month
Happiness Happens Month
Learn Japanese Month
Motor Sports Awareness Month
National Catfish Month
National Eye Exam Month
National Fetal Alcohol Spectrum Disorders Awareness Month
National Goat Cheese Month
National Golf Month
National Immunization Awareness Month
National Inventors Month
National Minority Donor Awareness Month
National Panini Month
National Parks Month
National Picnic Month
National Runaway Prevention Month
National Spinal Muscular Atrophy Awareness Month
National Truancy Prevention Month
National Water Quality Month
National Win With Civility Month
National Women's Month
Neurosurgery Outreach Month
Orange and Papaya Month
Peach Month
Psoriasis Awareness Month
Romance Awareness Month
Water Quality Month
What Will Be Your Legacy Month
Observances this Week
National Simplify your Life Week
First Week in August

International Clown Week
First Week in August

Carnaval del Pueblo (Burgess Park, London), The first week of August
World Breastfeeding Week
First Week in August
Historical Events on August 2nd
Born on August 2nd
Died on August 2nd