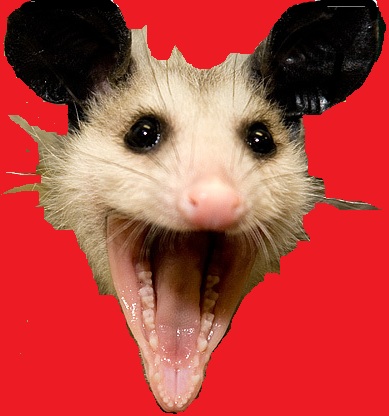 Holidays and Festivals
Independence Day (Latvia)
Bourbon Whiskey Day * (see below)
Youth Day (China) * (see below)
Remembrance of the Dead (Netherlands)
Literary Day (Republic of China)
Death of Shabdrung Day (Bhutan)
Day of the Adoption of the Declaration of Flag Day (Bosnia) * CLICK HERE
Cassinga Day (Namibia)
Remembrance Day for Martyrs and Disabled (Afghanistan)
Greenery Day (Japan)
Bird Day (United States)
International Firefighters' Day
Renewal Day
Star Wars Day (May the 4th be with you)
Respect for Chickens Day
National Candied Orange Peel Day
Rhode Island Independence Day, commemorates Rhode Island state's independence from Great Britain in 1776 (Rhode Island)
May Fourth Movement commemoration
Christian Feast Day of Florian
Christian Feast Day of Gotthard of Hildesheim
Christian Feast Day of Judas Cyriacus
Christian Feast Day of Monica of Hippo
Christian Feast Day of Sacerdos of Limoges
Christian Feast Day of Venerius of Milan
* Bourbon Whiskey Day Anniversary of the day the United States Congress recognized Bourbon Whiskey as a "distinctive product of the United States." The Federal Standards of Identity for Distilled Spirits (27 C.F.R. 5) state that bourbon must meet specific requirement (May 4th, 1964)
* Youth Day (in the People's Republic of China, in commemoration Beijing students who protested against Western imperialism on this day)
Fête de la Ver à soie Translation: Silkworm Day (French Republican)
The 15th day of the Month of Floréal in the French Republican Calendar
Toast of The Day
"To my grandmother, she's over 80
And still doesn't need glasses.
Drinks right out of the bottle."
- Unknown
Drink of The Day
Tequila Ritual
1/4 teaspoon salt
1 slice lemon
1 shot tequila
Lick the skin between your thumb and forefinger. Sprinkle a small pinch of salt onto the area.
Hold the lime with two fingers on the same hand.
Lick the salt, and down your tequila shot in one gulp. Bite the lime.
(AKA Tequilla Cruda, AKA Tequilla with Training Wheels)
* Note- It Turns to Cinco De Mayo at Midnight
- Alternative Shot -
Tequilla Suicide
1/4 teaspoon salt
1 slice lemon
1 shot tequila
Roll a Bill, snort a line of salt. Squeeze some lemon juice into your eye. Then down the shot.
Wine of The Day
Daniel Gehrs 2007 Syrah
Style - Syrah
Central Coast
$25
Beer of The Day
Oude Tart
Brewer - The Bruery, Placentia, CA
Style - Belgian-Style Oud Ale
Joke of The Day
An old drunk stumbles into a confessional. After not hearing anything for a while the Priest knocked on the wall. The drunk said "forget it buddy there's no paper in here either"!.
Quote of The Day
"Why did kamikaze pilots wear helmets?"
- Anonymous
Whiskey of The Day
Whyte & Mackay "Old Luxury" 19 Year Old Aged Blended Scotch Whisky
$80 (700ml)
May Observances
ALS (Amyotrophic Lateral Sclerosis or Lou Gehrig's Disease) Awareness Month
APS (Antiphospholipid Antibody Syndrome) Awareness Month
American Wetlands Month
Arthritis Awareness Month
Asian American and Pacific Islander Heritage Month
Awareness of Medical Orphans Month
Bicycle Safety Month
Borderline Personality Disorder Month
Brain Tumor Awareness Month
Carrots and Cauliflower Month
Celiac Awareness Month
Clean Air Month
Community Living Month (Ontario, Canada)
Creative Beginnings Month
Date Your Mate Month
EcoDriving Month
Family Wellness Month
Fibromyalgia Education and Awareness Month
Freedom Shrine Month
Gardening for Wildlife Month
Get Caught Reading Month
Gifts From The Garden Month
Go Fetch! Food Drive for Homeless Animals Month
Good Car-Keeping Month, Natl
Grapefruit and Kiwi Month
Haitian Heritage Month
Heal the Children Month
Healthy Vision Month
High Blood Pressure Education Mont
Huntington's Disease Awareness Month
Internal Audit Awareness Month, Intl
International Audit Month
International Business Image Improvement Month
International Civility Awareness Month
International Multiple Sclerosis Month
International Victorious Woman Month
Jewish-American Heritage Month
Latino Books Month
(World) Lyme Disease Awareness Month
Melanoma and Skin Cancer Detection and Prevention Month
National Allergy and Asthma Awareness Month
National Arthritis Month
National Barbecue Month
National Better Hearing and Speach Month
National Bike Month
National Blood Pressure Month
National Cancer Research Month
National Correct Posture Month
National Egg Month
National Electric Safety Month
National Family Month (5/12 to 6/16)
National Foster Care Month
National Good Car Keeping Month
National Hamburger Month
National Hepatitis Awareness Month
National Inventors Month
National Lupus Awareness Month
National Meditation Month
National Mediterranean Diet Month
National Mental Health Month
National Military Appreciation Month
National Motorcycle Safety Month
National Moving Month
National Neurofibromatosis (NF) Awareness Month
National Older Americans Month
National Osteoporosis Awareness and Prevention Month
National Photo Month
National Photograph Month
National Physical Fitness and Sports Month
National Physiotherapy Month
National Prepare To Buy a Home Month
National Preservation Month
National Recommitment Month
National Salad Month
National Salsa (Food) Month
National Smile Month
National Stroke Awareness Month
National Sweet Vidalia Onions Month
National Teen Self-Esteem Month
National Tuberous Sclerosis Month
National Vinegar Month
National Week of The Ocean Festival Sea-son, Thursday before the Second Saturday in March through Second Saturday in June
National Youth Traffic Safety Month
Personal History Month
Potatoes and Limes Month
Prader-Willi Syndrome Awareness Month
Preeclampsia Awareness Month
Prepare Tomorrow's Parents Month (5/12-6/16)
REACT Month
Revise Your Work Schedule Month
Skin Cancer Awareness Month
Strike Out Strokes Month
Sweet Vidalia Month, Natl
Tay-Sachs and Canavan Diseases Awareness Month
Teen CEO Month
Teen Self Esteem Month
Tennis Month
Tourette Syndrome Awareness Month (5/15 - 6/15)
Toxic Encephalopathy and Chemical Injury Awareness Month
Ultra-violet Awareness Month
Women's Health Care Month
Young Achiever Month
Young Achievers of Tomorrow Month
Observances this Week
Maifest, first week of May including the first weekend (May Day and Labour Day festivals)
Cinco de Mayo Week, first week of May. Includes the closest weekend to Cinco De Mayo when most of the festivals occur.
North American Occupational Safety and Health Week, First Week in May
National Safe Kids Week, First Week in May
National Travel and Tourism Week, First Week in May
National Charter Schools Week, First Week in May
Children's Book Week, First Week in May
Brain Tumor Action Week, First Week in May
Child Nutrition Employee Appreciation Week, First Week in May
National Women's Health Week, First Week in May
Substitute Teacher Appreciation Week, First Week in May
National Transportation Week, First Week in May
Choose Privacy Week, First Week of May
National Forest Week (Nova Scotia, Canada), * CLICK HERE
Be Kind To Animals Week, First Full Week in May
Children's Mental Health Week, First Full Week in May
Drinking Water Week, First Full Week in May
Flexible Work Arrangement Week, First Full Week in May
Goodwill Industries Week, First Full Week in May
Kids Win Week, First Full Week in May
National Alcohol & Drug Related Birth Defects Awareness Week, First Full Week in May
National Anxiety & Depression Awareness Week, First Full Week in May
National Family Week, First Full Week in May
National Hug Holiday Week, First Full Week in May
National Pet Week, First Full Week in May
National Raisin Week, First Full Week in May
North American Occupational Safety & Health Week, First Full Week in May
PTA Teacher Appreciation Week, First Full Week in May
Public Service Recognition Week, First Full Week in May (publicservicerecognitionweek.org)
Update Your References Week, First Full Week in May
National Correctional Officer's Week, First Full week in May
NAOSH Week, First Full week in May
National Hospital Week, Usually First Full Week of May
Dating and Life Coach Recognition Week, First Full Week in May (Also see September)
International Wildlife Film Week, 8 Days Usually Starting First Saturday in May
Historical Events on May 4th
Born on May 4th
Died on May 4th
1436 Engelbrekt Engelbrektsson, Swedish statesman (b. 1390s)
1471 Edmund Beaufort, 4th Duke of Somerset, English military commander (executed)
1471 Edward of Westminster, Prince of Wales (killed in battle) (b. 1453)
1506 Husayn Bayqarah, ruler of Herat (b. 1438)
1519 Lorenzo II de' Medici, Duke of Urbino (b. 1492)
1566 Luca Ghini, Italian physician and botanist (b. 1490)
1594 Paul Buys, Grand Pensionary of Holland
1604 Claudio Merulo, composer
1605 Ulisse Aldrovandi, Italian biologist/medical
1615 Adriaan van Roomen, Flemish mathematician (b. 1561)
1626 Arthur Lake, Bishop of Bath and Wells, English bishop and Bible translator (b. 1569)
1677 Isaac Barrow, English mathematician (b. 1630)
1684 John Nevison, English highwayman (b. 1639)
1729 Louis-Antoine, Cardinal de Noailles, French cardinal (b. 1651)
1734 James Thornhill, English painter
1737 Eustace Budgell, English writer (b. 1686)
1752 Pieter Snyers, Flemish painter/engraver
1770 Christian Gottfried Krause, composer
1774 Anthony Ulrich II, Duke of Brunswick-Lüneburg (b. 1714)
1776 Jacques Saly, French sculptor (b. 1717)
1790 Matthew Tilghman, American delegate to the Continental Congress (b. 1718)
1799 Tipu Sultan, Indian military leader (b. 1750)
1811 Nikolay Kamensky, Russian general (b. 1776)
1824 Joseph Joubert, French essayist and moralist (b. 1754)
1832 Jan van Speyck, Dutch admiral, buried in New Church
1849 Hokusai, Japanese artist (b. 1760)
1855 Camille Pleyel, Austria piano builder/composer
1858 Aimé Bonpland, French explorer and botanist (b. 1773)
1859 Joseph Diaz Gergonne, French mathematician (b. 1771)
1860 Emil Nikolaus von Reznicek, composer
1879 William Froude, Brit civil eng/shipbuilder (F Integer)
1880 Edward Clark, Governor of Texas (b. 1815)
1885 Aleksandar I Karadjordjevic, monarch of Serbia (1842-58)
1891 Sherlock Holmes, "dies" at Reichenbach Falls
1893 George Washington Hewitt, composer
1901 John Jones Ross, Canadian politician (b. 1831)
1903 Goce Delchev, a revolutionary from the Balkans leader of the Internal Macedonian Revolutionary Organization (b. 1872)
1916 Joseph Mary Plunkett, Irish revolutionary (b. 1887)
1919 Milan Rastislav Štefánik, Slovak politician, French general and astronomer (b. 1880)
1922 Viktor Kingissepp, Estonian Bolshevik politician (b. 1888)
1928 Barry E Odell Pain, English writer (Punch)
1929 Henry Morton Dunham, composer
1937 Noel Rosa, Brazilian songwriter (b. 1910)
1938 Carl von Ossietzky, German pacifist (recipient of the Nobel Peace Prize 1935) (b. 1889)
1945 Fedor von Bock, German field marshal (b. 1880)
1953 Edward B B Shanks, British poet/critic
1953 Thomas Tertius Noble, composer
1955 George Enescu, Romanian composer (Oedipe) (b. 1881)
1955 Louis Breguet, French aviation pioneer
1961 Anita Stewart, American film actress (b. 1895)
1965 Norman Brokenshire, TV moderator (Four Square Court)
1966 Juan Maria Thomas Sabater, composer
1967 Bengt Axel von Torne, composer
1969 Osbert Sitwell, English writer (b. 1892)
1970 Allison Krause, Kent State victim killed by Ohio National Guard (b. 1951)
1970 Jeffrey Miller, Kent State victim killed by Ohio National Guard (b. 1950)
1970 Sandra Scheuer, Kent State victim killed by Ohio National Guard (b. 1949)
1970 William Schroeder, Kent State victim killed by Ohio National Guard (b. 1950)
1971 Donald Dexter Van Slyke, US chemist (Cyanosis)
1971 Joseph Csaky, Hungarian/French sculptor
1971 Louis de Bree, [Louis C Davids], Dutch actor (Bluejackets)
1971 Seamus Elliott, Irish cyclist (b. 1934)
1972 Edward Calvin Kendall, American chemist, recipient of the Nobel Prize in Physiology or Medicine (b. 1886)
1973 Jane Bowles, American writer and playwright (b. 1917)
1974 Israel Citkowitz, composer
1974 John Wengraf, actor (Pride & Passion, 12 to the Moon)
1975 Moe Howard (Moses Horowitz), American actor and comedian (3 Stooges) (b. 1897)
1980 Josip Broz Tito, President of Yugoslavia (1943-80) (b. 1892)
1980 Kay Hammond, actress (Blithe SPirit, 5 Golden Hours)
1983 Nino Sanzogno, composer
1984 Bob Clampett, American cartoonist (b. 1913)
1984 Diana Dors, British actress (Berserk!) (b. 1931)
1985 Clarence Wiseman, the 10th General of The Salvation Army (b. 1907)
1987 Cathryn Damon, actress (Mary Campbell-Soap)
1987 Dick Hillenius, Dutch biologist/writer
1987 Paul Butterfield, American blues harmonica player, dies of drug abuse (b. 1942)
1990 Don Appell, dies
1990 Emily Remler American jazz guitarist (b.1957)
1991 Dennis Crosby, son of Bing, commits suicide
1992 Gregor Mackenzie, Labour Party (UK) politician (b. 1927)
1992 Henri Guillemin, French historian
1992 Ismael Galeano, "Commandant Franklyn" (Contra)
1992 Vitali Andreyevich Grishchenko, Russian cosmonaut
1994 Karl Francis Hettinger, onion Field survivor
1995 Lewis T Preston, banker
1995 Louis Krasner, violinist
1996 Jean Crepin, soldier/industrialist
1996 Stanley William Reed, cineaste
1997 Alvy Moore, actor/producer (Mr Kimball-Green Acres)
1997 Vijayananda Dahanayake, PM of Sri Lanka (1959-60)
2001 Bonnie Lee Bakley, American murder victim (b. 1956)
2005 David Hackworth, U.S. Army officer and military journalist (b. 1930)
2009 Dom DeLuise, American comedian and actor (b. 1933)
2010 Ernie Harwell, American sportscaster (b. 1918)
2010 Zvonimir Levačić Ševa, Croatian humorist and entertainer (b. 1943)
2012 MCA (Adam Yauch), beastie boys vocalist
2013 Christian de Duve, Belgian Nobel biochemist (b. 1917)
2016 Ursula Mamlok, German American avant-garde composer