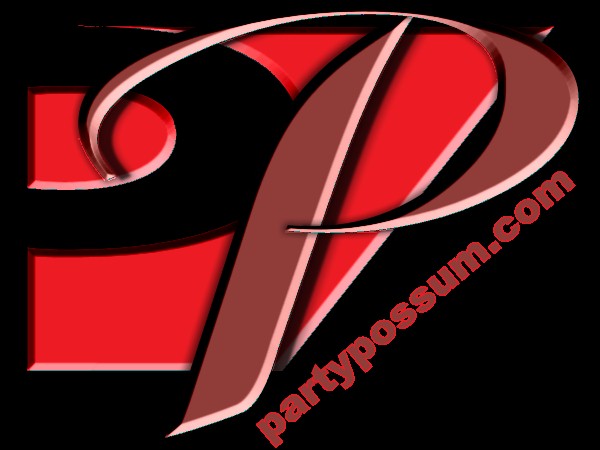 February 1st
Holidays and Celebrations
National Freedom Day AKA Freedom Day (United States)
Imbolc * (See Below)
Royal Mounted Police Day - Royal Canadian Mounted Police officially came into existence
Langston Hughes' Birthday (1902)
Anniversary of the Abolition of Slavery (Mauritius)
Federal Territory Day (Kuala Lumpur, Labuan and Putrajaya, Malaysia)
National Baked Alaska Day
Car Insurance Day
Working Naked Day
Serpent Day
G.I. Joe Day
Give Kids A Smile Day
Hula in The Coola Day
Robinson Crusoe Day
Spunky Old Broads Day
Anniversary of The execution of Viet Cong officer Nguyen Van Lem by South Vietnamese National Police Chief Nguyen Ngoc Loan (Vietnam War) is videotaped and photographed by Eddie Adams. This image helped build opposition to the Vietnam War (1968).
Space Shuttle Columbia Remembrance Day - Space Shuttle Columbia disintegrates during reentry into the Earth's atmosphere, killing all seven astronauts aboard (2003).
FCC Censorship Day -Also known as- The Day the Shit Hit the Fan - Janet Jackson's breast is exposed during the half-time show of Super Bowl XXXVIII, resulting in US broadcasters adopting a stronger adherence to FCC censorship guidelines (2004).
Rick James' Birthday, American musician and composer (1948 - d. 2004)
The start of Black History Month (United States and Canada)
The start of LGBT History Month in the United Kingdom. ·
Feast of Astina (Syrian Church)
Feast of St. Brigid, patron saint of Ireland.
* Dance Festival (Khajuraho, India) 4 Days - Mid January to February (2013)
* Imbolc - the first day of Spring in Ireland (Irish Calendar and Celtic Calendar) and one of the four Gaelic seasonal (and sometimes religious) festivals. Feast of St Brigid (Secondary Patron of Ireland) and Lá Feabhra, Also part of the Wiccan Wheel of the Year.
Carnival Season (Christianity) January 6th to the Tuesday before Ash Wednesday A celebration period proceeding the Fast of Lent
Fête de la Laurier Translation Bay laurel Day (French Republican)
The 13th day of the Month of Pluviôse in the French Republican Calendar
Toast of The Day
"May your heart be light and happy,
May your smile be big and wide,
And may your pockets always have
a coin or two inside"
- Traditional Irish
Drink of The Day
Vodka Collins (AKA Comrade Collins)
2 parts Vodka
1 part freshly squeezed lemon juice
A drizzle of sugar syrup
Chilled carbonated water to taste
Wine of The Day
Prairie State Winery NV Reserve
Style - Chambourcin
Illinois
$20
Beer of The Day
Brooklyn Lager
Brewery - Brooklyn Brewery, Brooklyn, New York, United States
Style - American Red Lager
ABV - 5.20%
- In Celebration of the start of Black History Month, a beer from rock star Brewmaster of Brooklyn Brewery (Since 1994) and African American - Garrett Oliver (Born: July 29,1962). Oliver has also published the book "The Brewmaster's Table: Discovering the Pleasures of Real Beer with Real Food" and has been a judge at the Great American Beer Festival for eleven straight years.
Joke of The Day
YOUR MAMA JOKES
Your momma's so fat she falls off both sides of the bed
Your Momma's so fat, when she walks by the TV I miss a season of the Cosby Show.
Your momma's so fat she asked for a water bed and they threw a blanket over the Pacific ocean.
Your momma's so fat she caught the flesh-eating virus three years ago.
Your mamma's so fat, she put on a Malcolm X jacket and a helicopter landed on her back.
Your mamma's so fat when god said let there be light he asked her to step out of the way
Your momma's so poor when I rang the doorbell she stuck her head out the window and yelled ding dong.
Your momma's so poor she can't even pay attention.
Your momma's so dumb she tripped over a cordless phone.
Your mamma's so dumb she spent all day arranging M&M's in alphabetical order.
Your momma's so ugly, she went to a haunted house and came out with an application.
Your mamma's such a drunk, If it weren't for the olives in martinis, she would starve to death.
Quote of the Day
"Fermentation may have been a greater discovery than fire."
- David Rains Wallace
Whisky of The Day
Aberlour a'bunadh Batch No. 21 Speyside Single Malt Scotch Whisky
$70
February Observances
AMD/Low Vision Awareness Month
Adopt A Rescued Rabbit Month
Aggressive Driving Month
American Heart Month
National Heart Healthy Month
American History Month
An Affair to Remember Month
Avocado and Banana Month
Bake for Family Fun Month
Beans (Dried and Fresh) Month
Berry Fresh Month
Black History Month
Burn Awareness Month
Canned Food Month
Celebration of Chocolate Month
Creative Romance Month
Dog Training Education Month
Exotic Vegetables and Star Fruit Month
Fabulous Florida Strawberry Month
From Africa to Virginia Month
National Get To Know An Independent Real Estate Broker Month
Grapefruit Month
Great American Pie Month a.k.a American Pie Month
International Boost Self-Esteem Month
International Expect Success Month
International Friendship Month
International Hoof-care Month
Jobs in Golf Month
Library Lovers' Month
Marfan Syndrome Awareness Month
Marijuana Awareness Month
National African American History Month
National Bird Feeding Month
National Black History Month
National Care About Your Indoor Air Month
National Cherry Month
National Children's Dental Health Month
National Condom Month
National Embroidery Month
National Fiber Focus Month
National Grapefruit Month
National Hot Breakfast Month
National Laugh-Friendly Month
National Mend A Broken Heart Month
National Parent Leadership Month
National Pet Dental Health Month
National Snack Food Month
National Teen Dating Violence Awareness Month
National Therapeutic Recreation Month
National Time Management Month
National Weddings Month
National Wild Bird Feeding Month
Parent Leadership Month, Natl
Plant The Seeds Of Greatness Month
Potato Lover's Month
Pull Your Sofa Off The Wall Month
Relationship Wellness Month
Responsible Pet Owner's Month
Return Shopping Carts to the Supermarket Month
Senior Independence Month
Spay/Neuter Awareness Month
Spiritual Teachers Month
Spunky Old Broads Month
Sweet Potato Month
Truck Month (GM)
Wise Health Care Consumer Month
Worldwide Renaissance of the Heart Month
Youth Leadership Month
Observances this Week
Women's Heart Health Week, First Week in February
Women's Heart Week, First Week of February
National Patient Recognition Week, First Week in February
Solo Diners Eat Out Weekend, First Week of February
National Green Week, First week in February (For some it lasts until the end of april)
Shape Up With Pickles Time, First Week of February
Historical Events on February 1st
Born on February 1st
Died on February 1st