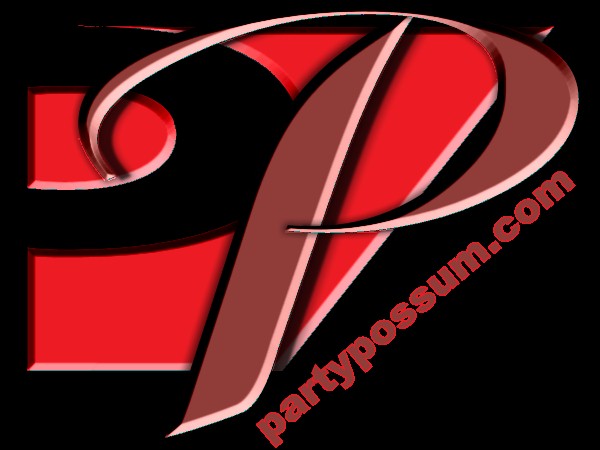 Holidays and Festivals
Birthday of Yang di-Pertua Negeri (Penang)
China National Maritime Day (China)
First day of Naadam (Mongolia)
Bonfire Night, precursor to The Twelfth (Northern Ireland)
Day of the Flemish Community (Flemish Community of Belgium)
Fiesta de San Fermin (Pamplona, Spain) - July 6th through the 14th every year (9 Days)
Bowdler's Day
Cheer up the Lonely Day
World Population Day
Feast Day of Saint Olga (first Russian Saint)
Feast Day of Saint Benedict (founder of the Benedictine Order)
* Crop Over (Bridgetown, Barbados), 2nd sat in May through the 1st Mon in August (86 Days)
Fête de la Haricot Translation: Bean Day (French Republican)
The 23rd day of the Month of Messidor in the French Republican Calendar
Toast of The Day
"We drink to your coffin.
May it be built from the wood of a hundred year old oak tree that I shall plant tomorrow."
- Traditional Irish
- Variation -
"May your coffin have six handles of finest silver!
May your coffin be carried by six fair young maids!
And may your coffin be made of finest wood
from a 100-year-old tree
that I'll go plant tomorrow!"
- Traditional Irish
Drink of The Day
Martini 2 (Stirred)
4 -6 cubes (cracked) Ice
3 measures gin
1 tsp dry vermouth
1 olive
Pour gin and vermouth over ice and stir well to mix. Strain into cocktail glass and decorate with olive.
Variations: Gibson, Vadka Martini, Tequini, Dry Martini, Saketini.
- In Honor of Elwyn Brooks White (July 11, 1899 – October 1, 1985), usually known as E. B. White, an American writer who wrote "The Martini is the elixir of quietude".
- see Oct Sep 13th for Martini 1
Wine of The Day
CANA (2008) Estate "Ryland"
Style - Malbec
Contra Costa County
$30
Beer of The Day
Ommegang Abbey Ale
Brewer - Brewery Ommegang
Style - Dubbel
ABV - 8.5%
Joke of The Day
One for the Gals...
Q. What do clouds and men have in common?
A. Occasionally they leave & it turns into a really nice day.
One for the Guys..
Earlier i couldn't find the thingy that peels the carrots and potatoes, so i asked the kids if they'd seen it. Apparently, she'd gone shopping.
Quote of The Day
"Celebrate the happiness that friends are always giving, make every day a holiday and celebrate just living!"
- Amanda Bradley
July Observances
Air-Conditioning Appreciation Days (7/3 to 8/15)
Bereaved Parents Awareness Month
National Bikini Month
Bioterrorism/Disaster Education and Awareness Month
Cell Phone Courtesy Month
Dog Days (7/3 to 8/11)
Doghouse Repairs" Month, Natl
Eggplant and Lettuce Month
Eye Injury Prevention Month
Family Golf Month
Family Reunion Month
Freedom From Fear of Speaking Month
Herbal/Prescription Awareness Month
Home Inspector Appreciation Month, Natl
International Blondie and Deborah Harry Month
International Group B Strep Awareness Month
International Women with Alopecia Month
International Zine Month
Learn Arabic Month
Mango and Melon Month
National "Doghouse Repairs" Month
National Anti-Boredom Month
National Black Family Month
National Blueberries Month
National Cell Phone Courtesy Month
National Child-Centered Divorce Month
National Culinary Arts Month
National Grilling Month
National Hemochromatosis Screening and Awareness Month
National Horseradish Month
National Hot Dog Month
National Ice Cream Month
National Independent Retailers Month
National Make A Difference to Children Month
National Recreation and Parks Month
National Share A Sunset With Your Lover Month
National Vehicle Theft Protection Month
National Wheelchair Beautification Month
Nectarine and Garlic Month
Purposeful Parenting Month
Roots and Branches Month
Sandwich Generation Month
Share A Sunset With Your Lover Month Link
Skyscraper Month
Smart Irrigation Month
Social Wellness Month
Tour de France Month (Started 6/30 - 7/19)
UV Safety Month
Unlucky Month for weddings
Women's Motorcycle Month
Worldwide Bereaved Parents Month
Observances this Week
National Farriers Week, Second Week in July
National Therapeutic Recreation Week, Second Week in July
Be Nice To New Jersey Week, First Full Week in July
Nude Recreation Weekend, 7 Days Starting First Monday of the first full week in July
Sports Cliché Week, Week of Major League Baseball, All Star Game Second Tuesday in July
Historical Events on July 11th
Born on July 11th
Died on July 11th