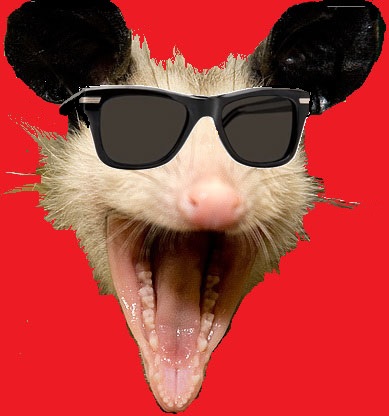 Holidays and Festivals
Pan American Day
Dia De Las Americas (Honduras)
New Year (South/Southeast Asia) * CLICK HERE
Day of Mologa (Yaroslavl Oblast, Russia)
Youth Day (Angola)
Ambedkar Jayanti (India)
Black Day (South Korea) * CLICK HERE
N'Ko Alphabet Day (Mande Speakers)
Anniversary of President Lincoln's Assassination
Dictionary Day
Reach as High as You Can Day
International Moment of Laughter Day
Look up at the Sky Day (or April 12th)
Reach as High as You Can Day
National Be Kind To Lawyers Day
Children with Alopecia Day
Ex Spouse Day
National D.A.R.E Day
National Pecan Day
Second Day of Pohela Boishakh (Bangladesh and West Bengal state, India) * CLICK HERE
Second Day of Thingyan (Burma) * CLICK HERE
Second Day of Chol Chnam Thmey (Cambodia) * CLICK HERE
Second Day of Rongali Bihu (Assam state, India) * CLICK HERE
Second Day of Bisu (Karnataka state, India) * CLICK HERE
Second Day of Vishu (Kerala state, India) * CLICK HERE
Second Day of Vaisakhi (Punjab region, India) * CLICK HERE
Second Day of Alathu Aharudhuvas (Sri Lanka, Maldives, Lakshadweep and Kerala state, India) * CLICK HERE
Second Day of Songkran (Myanmar, Thailand, Laos) * CLICK HERE
Second Day of Bikram Samwat (Nepal) * CLICK HERE
Second Day of Maha Visuba Sankranthi (Orissa state, India) * CLICK HERE
Second Day of Puthandu (Tamil Nadu state, India) * CLICK HERE
Second Day of Tết Nguyên Đán (Vietnam) * CLICK HERE
Christian Feast Day of Domnina of Terni, 3rd-century martyr in Italy
* New Year festivals in South and Southeast Asia * CLICK HERE
Fête de la Pigeon Translation: Pigeon Day (French Republican)
The 25th day of the Month of Germinal in the French Republican Calendar
Toast of The Day
"I'd rather have a dinner while I'm living,
than a monument when I'm dead,
for the dinner will be on my friends,
while the monument would be on me."
- Unknown
- Alternative -
"Joy"
- Bengali / Bangla New Year's Day April 14th
Drink of The Day
Fish House Punch
1 cup sugar
3½ cups water
1½ cups fresh lemon juice (6 to 8 lemons), strained
1 (750-ml) bottle Jamaican amber rum
12 oz Cognac (1½ cups)
2 oz peach brandy (¼ cup)
Garnish with lemon slices
Wine of The Day
Sawyer Cellars 2006 Estate
Style - Merlot
Rutherford, Napa Valley
$45
Beer of The Day
Coco Jones Porter
Brewer - Black Raven Brewing Co., Redmond, Washington, USA
Style - Chocolate Beer
Joke of The Day
An unhappy wife was complaining about her husband spending all his free time in a bar, so one night he took her along with him. "What'll you have?" he asked.
"Oh, I don't know. The same as you I suppose," she replied.
So, the husband ordered a couple of Jack Daniel's and threw his down in one shot. His wife watched him, then took a sip from her glass and immediately spat it out.
"Yuck, that's TERRIBLE!" she spluttered. "I don't know how you can drink this stuff!"
"Well, there you go," cried the husband. "And you think I'm out enjoying myself every night!"
Quote of The Day
"The sum of the matter is, the people drink because they wish to drink."
- Rudolph Brand
April Observances
ASPCA Month
Alcohol Awareness Month
Amateur Radio Month
Atlanta Food & Wine Month
Brussels Sprouts and Cabbage Month
Cancer Control Month
Celebrate Diversity Month
Community Spirit Days
Confederate History Month
Couple Appreciation Month
Cranberries and Gooseberries Month
DNA, Genomics and Stem Cell Education and Awareness Month
Defeat Diabetes Month
Emotional Overeating Awareness Month
Facial Protection Month
Fair Housing Month
Financial Literacy Month
Fresh Florida Tomatoes Month
Frog Month
Get Yourself Tested Month
Global Child Nutrition Month
Grange Month
Holy Humor Month
Home Improvement Time (April-Sept.30)
Honor Society Awareness Month (Different Sponsor to March)
IBS (Irritable Bowel Syndrome) Month
Informed Woman Month
Injury Prevention Month
International Cesarean Awareness Month
International Customer Loyalty Month
International Daffynitions Month
International Guitar Month
International Twit Award Month
Jazz Appreciation Month
Keep America Beautiful Month
Lawn and Garden Month
Learn Thai Month
Library Snapshot Month
Math Awareness Month
Month of the Military Child
Month of the Young Child
National African American Women's Fitness Month
National Autism Awareness Month
National Car Care Month
National Card and Letter Writing Month
National Child Abuse Prevention Month
National DNA & Genomics & Stem Cell Education & Awareness Month
National Decorating Month
National Donate Life Month
National Garden Month
National Grilled Cheese Sandwich Month
National Humor Month
National Kite Month
National Knuckles Down Month
National Landscape Architecture Month
National Multiple Birth Awareness Month
National Occupational Therapy Month
National Oral Health Month
National Parkinson's Awareness Month
National Pecan Month
National Pest Management Month
National Pet First Aid Awareness Month
National Pet Month
National Poetry Month
National Prepare Your Home To Be Sold Month
National Rebuilding Month
National Sarcoidosis Awareness Month
National Sexual Assault Awareness and Prevention Month
National Sexually Transmitted Diseases (STDs) Education and Awareness Month
National Stress Awareness Month
National Welding Month
National Welding Month
National Youth Sports Safety Month
Patient Safety Awareness Month
Pharmacists War on Diabetes Month
Physical Wellness Month
Prematurity Awareness Month
Prevent Lyme in Dogs Month
Prevention of Animal Cruelty Month
Procrastination Awareness Month
Records and Information Management Month
Rosacea Awareness Month
School Library Media Month
Southern Belles Month
Soy Foods Month
Sports Eye Safety Month
Straw Hat Month
Testicular Cancer Awareness Month
Tomatillo and Asian Pear Month
Women's Eye Health and Safety Month
Workplace Conflict Awareness Month
World Habitat Awareness Month
Worldwide Bereaved Spouses Awareness Month
Observances this Week
American Indian Awareness Week,
Second Week of April

Garden Week,
Second Week of April
Bat Appreciation Week,
Second Full Week of April
National Environmental Education Week,
Second full week of April

National Robotics Week,
Second Full week of April

National Library Week,
Second Full week of April

National Public Safety Telecommunicators (911 Operators),
Second Full Week in April

Pan American Week,
Second Full Week in April

Week of The Young Child,
Second Full Week in April

National Crime Victims Rights Week,
Second Full week of April plus 3 days
Historical Events on April 14th
Born on April 14th
Died on April 14th
711 Childebert III, king of French
911 Sergius III, Italian Pope (904-11)
1099 Conrad, bishop of Utrecht, stabbed to death
1132 Mstislav I of Kiev (b. 1076)
1240 Llywelyn ap Iorwerth, Prince of Wales
1279 Boleslaus of Greater Poland
1322 Bartholomew de Badlesmere, 1st Lord Badlesmere, English soldier (b. 1275)
1345 Richard Aungerville, English bishop and writer (b. 1287)
1427 John IV, duke of Brabant
1433 Liduina van Schiedam, Dutch mystic (Christ's Bride)/saint
1471 Richard Neville, 16th Earl of Warwick, English kingmaker (b. 1428)
1552 Laurentius Andreae (Lars Andersson), Swedish church reformer
1574 Christoffel Palts, German general strategist, dies in battle
1574 Hendrik, count of Nassau-Dillenburg, dies in battle
1574 Louis of Nassau, Dutch general, killed in battle (b. 1538)
1578 James Hepburn, 4th Earl of Bothwell, consort of Mary, Queen of Scots
1599 Henry Wallop, English statesman
1655 Johann Erasmus Kindermann, composer
1662 William Fiennes, 1st Viscount Saye and Sele, English statesman (b. 1582)
1682 Avvakum, Russian priest and writer (b. 1621)
1692 Carlos de Gurrea, Spanish viceroy (Spanish Netherlands)
1695 Jean de la Fontaine, French poet (Fables)
1716 Arthur Herbert, 1st Earl of Torrington, British admiral
1721 Michel Chamillart, French statesman (b. 1652)
1759 George Frideric Handel, German composer (Watermusic) (b. 1685)
1764 Peder (Nielsen) Horrebow, Danish astronomer
1785 William Whitehead, English writer (b. 1715)
1792 Maximilian Hell, Hungarian astronomer (b. 1720)
1813 Joachim Nicolas Eggert, composer
1843 Joseph Franz Karl Lanner, Austria, composer/violist
1864 Charles Lot Church, Nova Scotia politician (b. 1777)
1874 Hermanus J Abbring, Dutch author/engineer on Curacao
1888 William Fisk Sherwin, composer
1910 Mikhail Vrubel, Russian painter (b. 1856)
1911 Addie Joss, American baseball player (b. 1880)
1911 Henri Elzéar Taschereau, French Canadian jurist and Chief Justice of Canada (b. 1836)
1912 Henri Brisson, French statesman (b. 1835)
1913 Karl Hagenbeck, German animal trainer (Von Tieren)
1914 Hubert Bland, English co-founder of the Fabian Society (b. 1855)
1914 Paul Ehrenreich, German etnologist/mythologist
1915 James Hutton Brew, Pioneer of West African Journalism
1917 Ludovich Lazarus Zamenhof, Polish creator of Esperanto (b. 1859)
1924 Louis H Sullivan, architect (Wainwright building St Louis)
1924 Roland Napoleon Bonaparte, Fr officer/explorer (Surinam)
1925 John Singer Sargent, American artist (b. 1856)
1925 Pieter D van Essen, Dutch artillery officer
1930 Vladimir Mayakovsky, Russian writer (b. 1893)
1930 W Majakowski, writer
1934 Gerald du Maurier, British actor-manager (Unmarried, Escape)
1934 Karl Dane, dies at 57
1935 Amalie Emmy Noether, German mathematician (b. 1882)
1941 Guillermo Kahlo, father of Frida Kahlo (b. 1871)
1941 Jack Edmonson, Australian corporal in Tobruk (Victoria Cross)
1943 Asser B Kleerekoper, SDAP-Second-Member of parliament
1943 Geoffrey Turton Shaw, composer
1948 Walter P Reuther, Pres (United Auto Workers), shot
1949 Joseph A Cushman, US paleontologist
1950 Sri Ramana Maharshi, Indian philosopher (b. 1879)
1953 Emmanuel K de Bom, Flemish writer (Scheldelucht)
1960 Archibald McIndoe, plastic surgeon
1963 Rahul Sankrityayan, Indian historian, (b. 1893)
1964 Bert McGirr, cricketer (2 Tests for NZ, 51 runs)
1964 Earle Hodgins, actor (Guestward Ho!)
1964 Rachel Carson, American author and environmentalist (Silent spring) (b. 1907)
1964 Tatyana Alexeyevna Afanasyeva, Russian/Dutch mathematician (b. 1876)
1965 Dick Hickock (b. 1933) and Perry Smith (b. 1928) American murderers
1965 Leonard Mudie
1965 Perry E Smith, US murderer, hanged
1965 Robert E Hickok, US murderer, hanged
1968 Al Benton, American baseball player (b. 1911)
1971 Armand Spitz, developer of small educational planetarium
1973 Magda Janssens, Flemish actress (Nederlands in 7 Lessons)
1973 Minna Gombell, dies in Santa Monica CA
1975 Fredric March, American actor (Inherit the Wind) (b. 1897)
1975 Günther Dyhrenfurth, Swiss mountaineer, geologist and Himalayan explorer (b. 1886)
1976 José Revueltas, Mexican writer (b. 1914)
1976 Maude Prickett, actress (Rosie-Hazel)
1977 Riekus Waskowsky, Dutch poet
1980 Tom Fadden, actor (Duffeild-Broken Arrow, Cimarron City)
1983 Nina Dumbadze, Russian discus thrower (Oly-bronze-1952)
1983 Pete Farndon, English bassist (The Pretenders) (b. 1952)
1983 Willem F Bon, Dutch composer
1984 Dionisis Papagiannopoulos, Greek actor (b. 1912)
1985 Enver Hoxha, Albanian leader (1944-85)
1985 Noele Gordon, English actress (b. 1919)
1985 Reginald Beane, pianist (Starlit Time, Once Upon a Tune), dies at 63
1986 Simone de Beauvoir, French feminist writer (b. 1908)
1987 Karl Holler, composer
1988 Herbert Reynolds Inch, composer
1988 Johan Franco, composer
1988 John Stonehouse, British politician (b. 1925)
1989 Lance Pierre, cricketer (Test WI v Engl 1948, DNB, 7 overs 0-28)
1990 Martin Kessel, writer, dies on his 89th birthday
1990 Peter Dunn, actor (Invaders from Mars)
1990 Thurston Harris, American singer (b. 1931)
1992 David Miller
1992 Sammy Price, US boogie-woogie pianist
1993 Jo Boer, Dutch painter, writer, and author
1993 Sam Ntombani, ANC-secretary in Soweto South-Africa, shot to death
1994 Salimuzzaman Siddiqui, Pakistani scientist and scholar (b. 1897)
1994 Selometsi Baholo, vice-premier of Lesotho, murdered
1995 Brian Coffey, poet
1995 Burl Ives, American singer and actor (Cat on a Hot Tin Roof) (b. 1909)
1995 Donald Keech, entrepreneur
1995 James Daniel "Danny" Turner, saxophonist
1995 Michael Scott Montague Fordham, jungian analyst educato
1996 Benjamin "Zik" Azikiwe Nnamdi, politician
1996 Gaylord Birch, drummer (Pointer Sisters, Herbie Hancock)
1996 Manuel A "Manny" Greenhill, record producer
1996 Mervyn Levy, artist/critic
1996 William K Everson, film historian
1999 Anthony Newley, British actor and singer (b. 1931)
1999 Ellen Corby, American actress (b. 1911)
2000 Frenchy Bordagaray, American baseball player (b. 1910)
2000 Phil Katz, American computer programmer (b. 1962)
2000 Wilf Mannion, English footballer (b. 1918)
2001 Hiroshi Teshigahara, Japanese director (b. 1927)
2001 Jim Baxter, Scottish footballer (b. 1939)
2004 Micheline Charest, French Canadian television producer (b. 1953)
2006 Mahmut Bakalli, Kosovo politician (b. 1936)
2007 Don Ho, American musician (b. 1930)
2007 June Callwood, Canadian journalist, author and social activist (b. 1924)
2008 Miguel Galvan, Mexican actor/comedian. (b. 1957)
2008 Ollie Johnston, the last living member of Disney's Nine Old Men. (b. 1912)
2008 Tommy Holmes, American baseball player (b. 1918)
2010 Peter Steele, American musician. (b. 1968)
2011 Walter Breuning, American supercentenarian (b. 1896)
2012 Émile Bouchard, Canadian ice hockey player
2013 Colin Davis, British conductor (b. 1927)