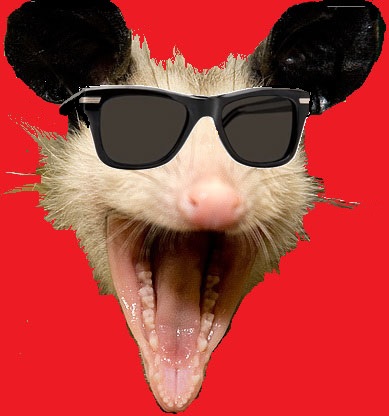 Holidays and Festivals
Independence Day (St. Kitts & Nevis) * (see below)
Armed Forces Day (Chile)
Oktoberfest, begins, date varies
National POW/MIA Recognition Day (USA)
Wife Appreciation Day
Boys' and Girls' Club Day for Kids
International Talk Like A Pirate Day
International Eat An Apple Day
Responsible Dog Ownership Day
International Coastal Cleanup Day
National Butterscotch Pudding Day
Big Whopper Liar Day
National Seat Check Saturday
Responsible Dog Ownership Day
Sixth day of the Eleusinian Mysteries - ancient Greece, the , when the procession to Eleusis began at Kerameikos in Athens.
Feast of Saint Januarius (Roman Catholic)
Feast of Trophimus, Sabbatius and Dorymedon (Roman Catholic)
Feast of Goeric of Metz (Roman Catholic)
French bishop and saint (Roman Catholic)
Feast of Theodore of Tarsus (Church of England)
* Ibiza Closing Parties Ibiza, Spain - Last 3 weeks of Sept (11-21)
* Independence Day (Saint Kitts and Nevis) celebrating Independence from Great Britain in 1983.
La Fête du Travail Translation: The Celebration of Labour (French Republican)
The Third complementary day in the French Republican Calendar
Toast of The Day
"I'll drink to the girls that will,
I'll drink to the girls that won't,
But I won't drink to the girls that say they will,
And then I find out they don't."
- Unknown
Drink of The Day
3 Headed Parrot
1/5of a shot strawberry liqueur
1/5 of a shot Barenjager Honey Liquer
1/3 of a shot Cream Liquer
1 stick CADBURY FLAKE chocolate
1/5 of a shot Cream
1/10 of a shot Nachtmuxik Chocolate Liquer
2 grams shavings chocolate
Plce Chocolate flake upright in a Cocktail martini Glass. Layer Strawberry,Honey and Cream Liquer around the flake. Drip the fresh Cream over the flake. Drip the Nachtmuxik over the Cream. Sprinkle Chocolate Shavings on the Cream in the Glass.
Wine of The Day
Forchini "BeauSierra" Bordeaux Style Red Wine
Style - Red
Dry Creek Valley
$20
Beer of The Day
Alpha King Pale Ale
Brewer - Three Floyds Brewing
Style - American Pale Ale
ABV -6%
Joke of The Day
A seaman meets a pirate in a bar, and talk turns to their adventures on the sea. The seaman notes that the pirate has a peg-leg, a hook, and an eye patch.
The seaman asks, "So, how did you end up with the peg-leg?" The pirate replies, "We were in a storm at sea, and I was swept overboard into a school of sharks. Just as my men were pulling me out, a shark bit my leg off."
"Wow!" said the seaman. "What about your hook"? "Well", replied the pirate, "We were boarding an enemy ship and were battling the other sailors with swords. One of the enemy cut my hand off."
"Incredible!" remarked the seaman. "How did you get the eye patch"? "A seagull dropping fell into my eye," replied the pirate.
"You lost your eye to a seagull dropping?," the sailor asked incredulously. "Well," said the pirate, "it was my first day with my hook"
Quote of The Day
"Drunk words are sober thoughts."
- Unknown
Whiskey Of The Day
Pappy Van Winkle's 15yo Family Reserve
Distiller: Old Rip Van Winkle Distillery (Louisville, KY)
Age: 15 years
Alc: 53.5% (107 proof)
Price: $40
September Observances
AKC Responsible Dog Ownership Month
All American Breakfast Month
Apple Month
Atrial Fibrillation Month
Attention Deficit Hyperactivity Disorder Month
Baby Safety Month
Backpack Safety America Month
Be Kind to Editors and Writers Month
Better Breakfast Month
Bourbon Heritage Month
Bumbershoot Festival (Seattle, Washington, USA)
Childhood Cancer Awareness Month
Childrens' Good Manners Month
Chili Peppers and Figs Month
Classical Music Month
College Savings Month
Craniofacial Acceptance Month
Eat Chicken Month
Fall Hat Month
Go Wild During California Wild Rice Month
Great American Low-Cholesterol, Low-fat Pizza Bake Month
Gynecologic Cancer Awareness Month
Happy Cat Month
Healthy Aging Month
Healthy Aging Month
Hunger Action Month
International Guide Dogs Month
International People Skills Month
International Self-Awareness Month
International Square Dancing Month
International Strategic Thinking Month
Library Card Sign-Up Month
Little League Month
Menopause Awareness Month
Million Minute Family Challenge (September-December)
Mold Awareness Month
National 5-A-Day Month
National Alcohol and Drug Addiction Recovery Month
National Biscuit Month
National Blueberry Popsicle Month
National Campus Safety Month
National Chicken Month
National Child Awareness Month
National Childhood Obesity Awareness Month
National Cholesterol Education Month
National Civics Awareness Month
National Coupon Month
National Courtesy Month
National DNA, Geonomics & Stem Cell Education Month
National Food Safety Education Month
National Fruit and Veggies Month (Also June)
National Head Lice Prevention Month
National Hispanic Heritage Month (September 15-October 15)
National Home Furnishings Month
National Honey Month
National Infant Mortality Awareness Month
National Mushroom Month
National Organic Harvest Month
National Osteopathic Medicine Month
National Ovarian Cancer Awareness Month (ovarian.org)
National Pediculosis (Head Lice) Prevention Month
National Piano Month
National Potato Month
National Preparedness Month
National Prime Beef Month
National Prosper Where You Are Planted Month
National Prostate Cancer Awareness Month
National Recovery Month
National Rice Month
National Sickle Cell Month
National Skin Care Awareness Month
National Wilderness Month
One-on-One Month
Passion Fruit and Peach Month
Peas and Radish Month
Pediatric Cancer Awareness Month
Pleasure Your Mate Month
Reunion Planning Month
Save The Koala Month
Sea Cadet Month
Self Improvement Month
Shameless Promotion Month
Southern Gospel Music Month
Sports and Home Eye Health and Safety Month
Subliminal Communications Month
United Planet Month
Update Your Resume Month
Virtual AKC Responsible Dog Ownership Days
Whole Grains Month
Women's Friendship Month
World Animal Remembrance Month
World Leukemia, Lymphoma And Myeloma Awareness Month
Observances this Week
International Housekeepers Week,
Second Full Week of September

Substitute Teacher Appreciation Week,
Second Full Week of September

Surgical Technologists Week,
Third Week of September

National Rehabilitation Awareness Week,
Third Week of September

Adult Day Services Week,
Third Week of September

National Farm Safety and Health Week,
Third Week of September

National Reye's Syndrome Awareness Week,
Third Week of September

Balance Awareness Week,
Third Week of September

Tolkien Week,
Third Week in September
(Hobbit Day falls on 9/22)
Dating and Life Coach Recognition Week,
Third Week of September

National Singles Week,
Third Week of September
National Love Your Files Week,
Third Monday through Friday

Constitution Week,
September 17th through September 23rd
Historical Events on September 19th
Born on September 19th
Died on September 19th