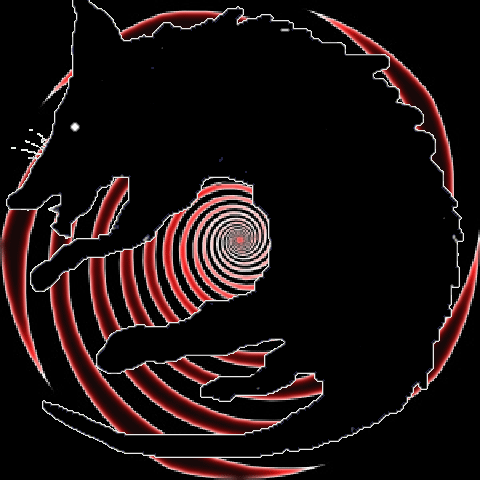 December 28th
Holidays and Celebrations
Feast of the Holy Innocents * (see below)
King Taksin Memorial Day (Thailand)
Proclamation Day (South Australia) * (see below)
Third day of Kwanzaa (celebrated among African-Americans)
The fourth day of Christmas (Western Christianity)
Card Playing Day
National Chocolate Day
Christian Feast Day of Abel (Coptic Church)
* Feast of the Holy Innocents (Spain, Latin America) or Childermas commemorates the Massacre of the Innocents on order of King Herod Archelaus. In Spain and Latin American countries the festival is celebrated with pranks (inocentadas), similar to April Fools' Day. (Roman Catholic Church, Church of England, Lutheran Church)
* Proclamation Day (South Australia),celebration started on the day following Christmas.
Fête de la Fumier Translation: Manure Day (French Republican)
The Eighth day of the Month of Nivôse in the French Republican Calendar
Toast of The Day
"We've holidays and holy days, and memory days galore;
And when we've toasted every one, I offer just one more.
So let us lift our glasses high, and drink a silent toast-
The day, deep buried in each heart, that each one loves the most."
- Unknown
Drink of The Day
Butterscotch Lifesaver
1 Part Butterscotch Schnapps
2 Parts Malibu Rum
2 Parts Pineapple Juice
Garnish with a Cherry
Combine ingredients in a Shaker with ice and strain into a Cocktail Glass
- In Rememberence of Edward Noble, Creater of Life Savers Franchise who died on December 28th 1958
Wine of The Day
Razi 2006 Razi's Red WineStyle - Red Wine
Napa Valley
$50
Beer of The Day
Lumberyard IPA
Brewer - Beaver St. Brewery, Flagstaff, AZ
Style - American-Style Strong India Pale Ale
Joke of The Day
WOMAN'S DIARY - December 28th
Saw him in the evening and he was acting really strangely. I'd been shopping in the afternoon with the girls and was a bit late meeting him, thought it might be that. The bar was really crowded and loud, so I suggested we go somewhere quieter to talk. He was still very subdued and distracted so I suggested we go somewhere nice to eat. All through dinner he just didn't seem himself - he hardly laughed and didn't seem to be paying any attention to me or to what I was saying, I just knew that something was wrong.
He dropped me off back home and I wondered if he was going to come in, He hesitated but followed. I asked him what was wrong, but he just half shook his head and turned the television on. After about ten minutes of silence I said that I was going upstairs to bed, I put my arms around him and told him that I loved him deeply, He just gave a sigh and a sad sort of smile. He didn't follow me up immediately but came up later and, to my surprise, we made love - but he still seemed distant and a bit cold.
I cried myself to sleep - I think he's planning to leave me - maybe he's found someone else.
- - - - - - - - - - - - - - - - - - - - - - - - - - - - - - -
MAN"S DIARY - December 28th
Jets Lost. Got laid though.
Quote of The Day
"Never forget yesterday, but always live for today, because you never know what tomorrow can bring, or what it can take away."
- Unknown
December Observances
AIDS Awareness Month
Art and Architecture Month
Awareness Month of Awareness Months Month
Bingo's Birthday Month
Bingo Month
Cancer-Related Fatigue Awareness Month
Choose a Summer Camp Month, Natl
Colorectal Cancer Education and Awareness Month
Identity Theft Prevention and Awareness Month
International Calendar Awareness Month
International Sharps Injury Prevention and Awareness Month
Learn A Foreign Language Month
National Drugged and Drunk Driving Prevention Month
National Hand Washing Awareness Month
National Made in America Month
National Sign-Up for Camp Month
National Tie Month
National Write A Business Plan Month
Nativity Fast (Eastern churches) starts September 1st
Operation Santa Paws December 1st - 24th
Quince and Watermelon Month
Read a New Book Month
Root Vegetables and Exotic Fruits Month
Safe Toys and Gifts Month
Seasonal Depression Awareness Month
Spiritual Literacy Month
Take a New Year's Resolution to Stop Smoking (TANYRSS) December 17th - February 5th
The Christmas Seal Campaign Month
Tomato and Winter Squash Month
Universal Human Rights Month
Winter-een-mas season (to celebrate the joy of video gaming)
World Aids Month
Worldwide Food Service Safety Month
Write (to) a Friend Month
Observances this Week
Christmas Week,
December 25th through January 6th

Kwanzaa,
December 26th through January 1st

The Twelve Days of Christmas,
December 25th through January 6th

Holiday Week,
Final Week of December

Yuletide,
Final Week of December

It's About Time Week,
Final Week of December

Christmas Bird Count Week,
December 14th through February 5th
Halcyon Days, 7 days before and 7 days after the Winter Solstice
Historical Events on December 28th
Born on December 28th
Died on December 28th