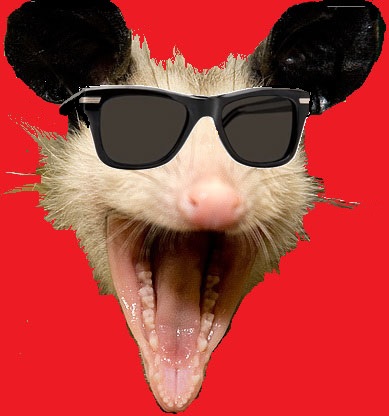 Holidays and Festivals
Norwegian Constitution Day a.k.a. Sottende/Syttende Mai
National Famine Memorial Day (Ireland)
Navy Day (Argentina)
Liberation Day (Democratic Republic of the Congo)
Birthday of the Raja (Perlis, Malaysia)
Constitution Day (Nauru)
International Day Against Homophobia and Transphobia a.k.a. IDAHO.
World Telecommunications Day
World Information Society Day
Pack Rat Day
Galician Literature Day a.k.a. Día das Letras Galegas (Galicia, Spain)
Rogation Sunday
Rural Life Sunday Day
NASCAR Day
Feast of Saint Paschal Baylon or Pascal Baylon
Feast of Saint Restituta
Feast of Saint Victor
Feast of 'Aamat (Bahá'í Faith)
Fête de la Buglosse Translation: Bugloss Day (French Republican)
The 28th day of the Month of Floréal in the French Republican Calendar
Toast of The Day
"To your good health, old friend,
may you live for a thousand years,
and I be there to count them."
- Robert Smith Surtees (May 17th 1805 - March 16th, 1864), an English editor, novelist and sporting writer.
Drink of The Day
Grass Hopper
1 Part Green Creme De Menthe
1 Part White Creme de Cacao
1 Part Cream
Roll between Micing Cups or Mix in a cocktail shaker with ice and strain into a Cocktail Glass.
Wine of The Day
Casa Larga NV Cab-Merlot
Style - Cab-Merlot
American
$15
Beer of The Day
Rockfish Wheat
Brewer - Blue Mountain Brewery, Afton, VA
Style - American Style Wheat Beer
Joke of The Day
I was making love to my wife the other day when she stopped moving.
She just laid there lifeless, but I decided to finish.
All of a sudden she jumped up and shouted BOO!!.
Honestly, some people are just sick in the head!.
Quote of The Day
"He that is of the opinion that money will do everything may well be suspected of doing everything for money."
- Unknown
Whiskey of The Day
McIvor 17 Year Old Finest Blended Scotch Whisky
$50
May Observances
ALS (Amyotrophic Lateral Sclerosis or Lou Gehrig's Disease) Awareness Month
APS (Antiphospholipid Antibody Syndrome) Awareness Month
American Wetlands Month
Arthritis Awareness Month
Asian American and Pacific Islander Heritage Month
Awareness of Medical Orphans Month
Bicycle Safety Month
Borderline Personality Disorder Month
Brain Tumor Awareness Month
Carrots and Cauliflower Month
Celiac Awareness Month
Clean Air Month
Community Living Month (Ontario, Canada)
Creative Beginnings Month
Date Your Mate Month
EcoDriving Month
Family Wellness Month
Fibromyalgia Education and Awareness Month
Freedom Shrine Month
Gardening for Wildlife Month
Get Caught Reading Month
Gifts From The Garden Month
Go Fetch! Food Drive for Homeless Animals Month
Good Car-Keeping Month, Natl
Grapefruit and Kiwi Month
Haitian Heritage Month
Heal the Children Month
Healthy Vision Month
High Blood Pressure Education Mont
Huntington's Disease Awareness Month
Internal Audit Awareness Month, Intl
International Audit Month
International Business Image Improvement Month
International Civility Awareness Month
International Multiple Sclerosis Month
International Victorious Woman Month
Jewish-American Heritage Month
Latino Books Month
(World) Lyme Disease Awareness Month
Melanoma and Skin Cancer Detection and Prevention Month
National Allergy and Asthma Awareness Month
National Arthritis Month
National Barbecue Month
National Better Hearing and Speach Month
National Bike Month
National Blood Pressure Month
National Cancer Research Month
National Correct Posture Month
National Egg Month
National Electric Safety Month
National Family Month (5/12 to 6/16)
National Foster Care Month
National Good Car Keeping Month
National Hamburger Month
National Hepatitis Awareness Month
National Inventors Month
National Lupus Awareness Month
National Meditation Month
National Mediterranean Diet Month
National Mental Health Month
National Military Appreciation Month
National Motorcycle Safety Month
National Moving Month
National Neurofibromatosis (NF) Awareness Month
National Older Americans Month
National Osteoporosis Awareness and Prevention Month
National Photo Month
National Photograph Month
National Physical Fitness and Sports Month
National Physiotherapy Month
National Prepare To Buy a Home Month
National Preservation Month
National Recommitment Month
National Salad Month
National Salsa (Food) Month
National Smile Month
National Stroke Awareness Month
National Sweet Vidalia Onions Month
National Teen Self-Esteem Month
National Tuberous Sclerosis Month
National Vinegar Month
National Week of The Ocean Festival Sea-son Thursday before the Second Saturday in March through Second Saturday in June
National Youth Traffic Safety Month
Personal History Month
Potatoes and Limes Month
Prader-Willi Syndrome Awareness Month
Preeclampsia Awareness Month
Prepare Tomorrow's Parents Month (5/12-6/16)
REACT Month
Revise Your Work Schedule Month
Skin Cancer Awareness Month
Strike Out Strokes Month
Sweet Vidalia Month, Natl
Tay-Sachs and Canavan Diseases Awareness Month
Teen CEO Month
Teen Self Esteem Month
Tennis Month
Tourette Syndrome Awareness Month (5/15 - 6/15)
Toxic Encephalopathy and Chemical Injury Awareness Month
Ultra-violet Awareness Month
Women's Health Care Month
Young Achiever Month
Young Achievers of Tomorrow Month
Observances this Week
National Women's Health Week, 7 Days beginning with Mother's Day
Reading Is Fun Week, Second Full Week in May
Universal Family Week, Second Full Week in May
Food Allergy Awareness Week, Second Full Week in May
National Return To Work Week, Second Full Week in May
Salute to Moms 35+ Week, Second Full Week in May
Work At Home Moms Week, Second Full Week of May
National Stuttering Awareness Week, Second Full Week of May
Public Service Recognition Week, Full Week of May 15th
National Police Week, Full Week of May 15th
Arbour Week (Prince Edward Island, Canada),
Third Week in May
*
CLICK HERE

National Emergency Medical Services (EMS) Week,
Third Week in May
American Craft Beer Week,
7 Days Starting the Second Monday in May

World Trade Week,
12 Days Starting Second Monday in May

Children's Book Week,
7 Days Starting Monday of the Second Full Week in May

National Etiquette Week,
7 Days Starting Monday of the Second Full Week in May
National Transportation Week,
Full Week of the Third Friday in May
National Safe Boating Week,
7 Days ending the last Friday before Memorial Day
Historical Events on May 17th
Born on May 17th
Died on May 17th
1050 Guido van Arezzo, Italian music theorist
1189 Minamoto no Yoshitsune, Japanese general (b. 1159)
1336 Emperor Go-Fushimi of Japan (b. 1288)
1365 Louis VI the Roman, Duke of Bavaria and Elector of Brandenburg (b. 1328)
1395 Constantine Dragas, Serbian ruler of a semi-independent realm
1464 Thomas de Ros, 10th Baron de Ros, English politician (executed) (b. 1427)
1510 Sandro Botticelli (Alessandro di Mariano del Filpepi), Italian painter (Birth of Venus) (b. 1445)
1521 Edward Stafford, 3rd Duke of Buckingham, English politician (b. 1478)
1536 Francis Weston, English courtier and Gentleman of the Privy Chamber (b. 1511)
1536 George Boleyn, Viscount Rochford, English diplomat
1536 Henry Norris, English courtier and groom of the stool
1536 Mark Smeaton, English courtier and musician
1536 William Brereton, English courtier and Groom of the Privy Chamber
1575 Matthew Parker, Archbishop of Canterbury (1559-75) (b. 1504)
1591 Jost/Jobst/Jodocus Amman, Swiss cartoonist/graphic artist
1606 Forges Dimitri #1, czar of Russia (1605-06), murdered
1626 Juan Pujol, Catalan composer (b. 1570)
1643 Giovanni Picchi, Italian composer
1695 Cornelis de Heem, painter, dies
1727 Catherine I, Empress of Russia (1725-27) (b. 1684)
1729 Samuel Clarke, English philosopher, theologian (b. 1675)
1765 Alexis Claude Clairault, French mathematician (b. 1713)
1796 Jacob Wilhelm Lustig, composer
1797 Michel-Jean Sedaine, French dramatist (b. 1719)
1801 William Heberden, English physician (b. 1710)
1807 John Gunby, Maryland Soldier in the American Revolutionary War (b. 1745)
1809 Leopold Auenbrugger von Auenbrugg, Austrian physician (b. 1722)
1822 Armand-Emmanuel du Plessis, Duc de Richelieu, French-Russian statesman (b. 1766)
1829 John Jay, first Chief Justice of the United States (b. 1745)
1838 Charles Maurice de Talleyrand, French diplomat (b. 1754)
1838 René Caillé, French explorer (b. 1799)
1839 Archibald Alison, Scottish author (b. 1757)
1840 Niccolo Paganini, composer
1851 Jean E "Adrian" van Bevervoorde, journalist (Treason)
1864 N Hawthorne, writer
1866 Adolf Bernhard Marx, composer
1868 Isami Kondo, Shinsengumi Commander (b. 1834)
1872 Fryderyk Edward Sobolewski, composer
1875 John C. Breckinridge, 14th Vice President of the United States (b. 1821)
1879 Asa Packer, railroad magnate and founder of Lehigh Valley Railroad (b. 1805)
1883 Lydia Estes Pinklham, patent-medicine manufacturer
1884 Louis Brassin, composer
1886 John Deere, American blacksmith and manufacturer (b. 1804)
1888 Giacomo Zanella, Italian poet (b. 1820)
1889 William Roxby Beverly, artist
1892 Gyorgy Klapka, Hungarian general/parliament leader
1914 Peter Leyten, bishop of Breda (1885-1914)
1916 Boris Borisovich Galitzine, Russian physicist (b. 1862)
1916 Gervais Bernard Gaston Salvayre, composer
1917 Charles Anthoni Johnson Brooke, ruler of Sarawak (b. 1829)
1919 Bohumil Pazdirek, composer
1919 Guido von List, German occult author (b. 1848)
1920 Maitland Hathorn, cricketer (325 runs in 12 Tests S Afr 1901-11)
1926 Lucien Herr, French leader (Correspondance entre Schiller)
1927 Harold Geiger, U.S. Army aviation pioneer (b. 1884)
1930 Herbert David Croly, US founder (New Republic)
1931 Johan (Eliza J) de Master, art critic/writer
1931 Timothy Cole, wood engraver
1935 Paul Dukas, French composer (b. 1865)
1936 Panagis Tsaldaris, twice Greek prime minister (b. 1868)
1938 Jakob Ehrlich, Austrian politician and zionist (b. 1877)
1943 Montagu Love, actor (Wind)
1945 Jan van Geenen, resistance fighter
1945 Sasaki Shigetsu Sokei-an, founder 1st Zen Institute of America
1947 George William Forbes, 22nd Prime Minister of New Zealand (b. 1869)
1950 Eduardo Fabini, composer
1951 Karl Heinrich David, composer
1953 Eric De Lamarter, composer
1955 Alan Fairfax, cricketer (10 Tests for Australia 1928-31)
1955 Francesco Balilla Pratella, composer
1955 Leslie Hylton, cricketer (West Indies quickie 1939), hung for murder
1957 Shalva Azmayparashvili, composer
1961 Frans van Cauwelaert, Flemish minister/mayor of Antwerp
1961 Henri Gagnon, composer
1963 John Wilce, physician and former head football coach at the Ohio State University (b. 1888)
1964 Nandor Fodor, Hungarian-born psychologist and parapsychologist (b.1895)
1964 Otto V Kuusinen, pres of Karelo-Finnish soviet rep (1940-56)
1966 Randy Turpin, known as the Leamington Licker, English boxer (b. 1928)
1967 John Wesley Work, composer
1967 Nigel Martin Balchin, novelist
1969 Joseph Beran, Czech archbishop of Prague/cardinal
1970 Nigel M Balchin, English author (My Executioner)
1973 Alexander J Kropholler, Dutch architect/writer
1974 Charles Braswell, actor (Only Game in Town)
1974 Ernest Nash, German born archaeologist (b. 1898)
1978 John Selwyn Brooke Selwyn Lloyd, speaker of house of commons
1981 Hugo Freidhofer, composer
1981 Jeannette Ridlon Piccard, 1st US woman free balloon pilot
1985 Abe Burrows, songwriter, composer, and writer (b. 1910)
1985 Bobby Ewing, (Patrick Duffy) killed off on Dallas
1985 Hugh Burden, actor (Night of Laughing Dead)
1987 Gunnar Myrdal, Swedish economist (Nobel Prize laureate 1974) (b. 1898)
1992 George Hurrell, Hollywood photographer
1992 Lawrence Welk, American musician, conductor, accordionist (Lawrence Welk Show) (b. 1903)
1992 Leonardo del Ferro (Keyser), US epic tenor
1992 Warren Neal Boxer
1994 Alain Cuny (René X Marie), French actor (La Dolce Vita)
1994 Andrew Brown, film Producer
1994 Donald Keith Falkner, singer
1994 Willian Noel Moffat, architect
1995 Hector "Toe" Blake, Canadian ice hockey player and NHL coach (b. 1912)
1995 Nathan "Dambuza" Mdledle, singer
1996 Johnny "Guitar" Watson, musician
1996 Kevin Gilbert, American singer, composer and instrumentalist (b. 1966)
1996 Rusi Modi, cricketer (736 runs 10 post-war Tests for India)
1996 Scott Evans Brayton, American race car driver (b. 1959)
1996 Willi Daume, olympic organiser
1996 Willis Conover, broadcaster
1999 Bruce Fairbairn, Canadian record producer and musician (b. 1949)
2000 Donald Coggan, 101st Archbishop of Canterbury (b. 1909)
2001 Frank G. Slaughter, American novelist and physician (b. 1908)
2002 Dave Berg, American cartoonist (b. 1920)
2002 Ladislao Kubala, Hungarian-Spanish footballer (b. 1927)
2002 Sharon Sheeley, American songwriter (b. 1940)
2003 Frank "Pop" Ivy, American and Canadian football coach (b. 1916)
2004 Ezzedine Salim, leader of Iraqi Governing Council (b. 1943)
2004 Jørgen Nash, Danish artist (b. 1920)
2004 Tony Randall, American actor (b. 1920)
2005 Frank Gorshin, American actor (b. 1934)
2006 Captain Nichola Goddard, Canadian soldier (b. 1980)
2006 Cy Feuer, American playwright (b. 1911)
2006 Eric Forth, British Member of Parliament (b. 1944)
2007 Lloyd Alexander, author (b. 1924)
2007 T.K. Doraiswamy (Nakulan), poet, author (b. 1921)
2009 Jung Seung-hye, South Korean film producer (b. 1965)
2009 Mario Benedetti, Uruguayan journalist, novelist, and poet (b. 1920)
2010 Walasse Ting, Chinese/American painter (b. 1929)
2011 Harmon Killebrew, American baseball player (b. 1936)
2012 Donna Summer, American singer
2013 Jorge Rafael Videla, 42nd President of Argentina (b. 1925)
2013 Alan O'Day, American rocker
2013 Ken Venturi, American golfer and sports broadcaster
2014 Gerald Edelman, American biologist & Nobel laureate
2015 Lionel Pickens "Chinx", American rapper (Coke Boys), dies in a drive-by shooting
2016 Guy Clark, American country singer (Heartbroke)