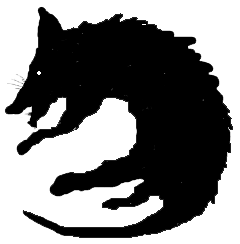 Holidays and Festivals
Unity Day a.k.a. Day of People's Unity (Russia) * (see below)
Victory Day (Italy) * (see below)
Day of Love (Egypt)
Flag Day (Panama) * CLICK HERE
King Tut Day
National Chicken Lady Day
Use Your Common Sense Day
Start of the Ludi Plebeii (Roman)
The Day of National Unity Day of the Armed Forces - Original - (Italy) * CLICK HERE
Feast of Qudrat (Power) - Bahá'í Faith, first day of the 13th month of the Bahá'í calendar
Feast of St. Charles Borromeo (Roman Catholic)
Feast of St. Emeric (Roman Catholic)
Feast of St. Vitalis (Roman Catholic)
Feast of Our Lady of Kazan (Russian Orthodox Church)
* Day of People's Unity (Russia) AKA National Unity Day
* Victory Day (Italy) celebration of victory in World War I, AKA National Unity Day, Armed Forces Day
Fête de la Endive Translation: Endive Day (French Republican)
The 14th day of the Month of Brumaire in the French Republican Calendar
Toast of The Day
"It's the first drop that destroys you,
there's no harm at all in the last."
- Unknown
Drink of The Day
Pousse Cafe
1 Part Grenadine
1 Part Green Creme De Menthe
1 Part Triple Sec
1 Part Sloe Gin
1 Part Brandy
- Variation -
Pousse Cafe (2)
1 Part Grenadine
1 Part Yellow Chartreuse
1 Part Crème de Cassis
1 Part White Crème de cacao
1 Part Green Chartreuse
1 Part Brandy
-1/2 oz Parts recommended
Wine of The Day
Castillo de Molina (2008) Reserva
Style - Shiraz
Maule Valley
$15
Beer of The Day
La Grivoise de Noel
Brewer - Micro-Brasserie le Trou du Diable Shawinigan, Canada
Style - Belgian-Style Dark Strong Ale
Joke of The Day
Did you hear about the fat alcoholic transvestite?
All he wanted to do was eat, drink and be Mary..
Quote of The Day
"Everything is funny as long as it is happening to somebody else."
- Will Rogers ( born William Penn Adair Rogers, November 4, 1879 – August 15, 1935),an American cowboy and comedian.
2
"Prohibition is better than no liquor at all."
- Will Rogers
November Observances
Adopt A Senior Pet Month
American Diabetes Month
Aviation History Month
Banana Pudding Lovers Month
Beard Month (US)
Celebrate Empty Nester Month
Child Safety Protection Month
Diabetic Eye Disease Month
Epilepsy Awareness Month a.k.a. National Epilepsy Month
Family Stories Month
Final Binary Month (3of 3) (0s and 1s)
Gluten-Free Diet Awareness Month
Greens and Plantains Month
Historic Bridge Awareness Month
I Am So Thankful Month
International Creative Child and Adult Month
International Drum (Percussion) Month
International Microfinance Month
Learn Chinese Month
Lung Cancer Awareness Month
MADD's Tie One On For Safety Holiday Campaign (11/16-12/31)
Military Family Appreciation Month
Moustache Month a.k.a. Movember (Australia)
National AIDS Awareness Month
National Adoption Month a.k.a. National Adoption Awareness Month
National Alzheimer's Disease Month
National American Indian Heritage Month (Also see August)
National COPD Awareness Month
National Family Caregivers Month
National Family Literacy Month
National Georgia Pecan Month
National Home Care & Hospice Month
National Hospice Month
National Impotency Month
National Inspirational Role Models Month
National Life Writing Month
National Long-term Care Awareness Month
National Marrow Awareness Month
National Medical Science Liaison (MSL) Awareness & Appreciation Month
National Model Railroad Month
National Native American Heritage Month
National Novel Writing Month
National PPSI AIDS Awareness Month
National Pancreatic Cancer Awareness Month
National Peanut Butter Lovers Month
National Pet Cancer Awareness Month
National Pomegranate Month
National Roasting Month
National Scholarship Month
National Sleep Comfort Month
Native American Heritage Month (Also see August)
No-shave-ember
PTA Healthy Lifestyles Month
Peanut Butter Lovers' Month
Plum Month
Prematurity Awareness Month
Real Jewelry Month
Spinach Month
Squash Month
Sweet Potato Awareness Month (Also see February)
Vegan Month
Worldwide Bereaved Siblings Month
Observances this Week
Novemberfest, First Week in November
Radiologic Technology Week,
First Week in November
National Animal Shelter Appreciation Week,
First Week in November
Dear Santa Letter Week, First Week in November
National Family Week, First Week in November
National Care Week, First Week in November
National Fig Week, First Week in November
National Patient Accessibility Week, First Week in November
World Communication Week, First Week in November
Chemistry Week, First Week in November
Health Information and Technology Week, First Full Week in November
International Fraud Awareness Week,
First Full Week in November

National Animal Shelter Appreciation Week,
First Full Week in November

National Nurse Practioner's Week,
First Full Week in November

National Rad Tech Week,
First Full Week in November

Give Wildlife A Brake! Week,
First Work Week in November

Intimate Apparel Week,
First Full Work Week in the Months of February, May, August, and November
World Origami Days,
Oct. 24th to Nov. 11th
Historical Events on November 5th
Born on November 5th
Died on November 5th