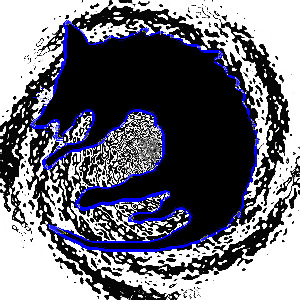 February 15th
Holidays and Celebrations
National Day (Serbia)
Flag Day (Canada)
*
CLICK HERE
Susan B. Anthony Day * (See Below)
John Frum Day (Vanuatu)
Galileo Day * (See Below) Chineese New Year, Lunar New Year, Spring Festival
Lunar Calender (2013)
*
CLICK HERE
Snow Moon (> UTC -1) The Second full Moon of the 1st Quarter in the Northern Hemisphere (2013) * CLICK HERE
Corn Moon (> UTC -1) The Second full Moon of the 1st Quarter in the Southern Hemisphere (2013) * CLICK HERE
Decimal Day (Ireland abandons £sd)
Total Defence Day (Singapore)
Third and final day of Lupercalia (Ancient Rome)
Remember the Maine Day
Establishment Day (St. Louis, MO) In 1764 The city of St. Louis, Missouri is established.
Nat King Cole Remembrance Day, American singer and musician (D: 1965 - b. 1919)
National Gum Drop Day (USA)
Matt Groening Day, American cartoonist (b.1954)
Chris Farley Day, American actor and comedian (1964 - d. 1997)
Singles Awareness Day
Angelman Syndrome Day
National Hippo Day
Candlemas in the Julian Calender (Eastern Orthodox Church)
Feast of Saint Quinidius
Feast of Saint Siegfried of Sweden
Feast of Saints Faustin and Jovita
Feast of Saint Claude de la Colombière
* Susan B. Anthony Day, American suffragist (1820 - d. 1906)
* Galileo Day - Galileo Galilei, Italian astronomer and physicist (b.1564 d. 1642) Fête de la Noisetier Translation: Hazel Day (French Republican)
The 27th day of the Month of Pluviôse in the French Republican Calendar
Toast of The Day
"Champagne costs too much,
Whiskey's too rough,
Vodka puts big mouths in gear.
This little refrain
Should help to explain
Why it's better to order a beer!"
- Unknown
Drink of The Day
After Sex
1 part Absolut New Orleans Vodka
1 part creme de bananes
2-3 parts orange juice
Fill a double old fashioned glass with ice, add vodka and creme de bananas, Top off with orange juice, Stir and Serve
Wine of The Day
Pessagno 2008 "Intrinity"
Style - Chardonnay
Santa Lucia Highlands
$50
Beer of The Day
Spaten Optimator
Brewer - Spaten-Franziskaner-Bräu ; Munich, Bavaria, Germany
Style - Doppelbock
ABV - 7.2%
Joke of The Day
A lady is having a bad day at the roulette tables in 'Vegas. She's
down to her last $50. Exasperated, she exclaims, "What rotten luck!
What in the world should I do now?" A man standing next to her, trying
to calm her down, suggests, "I don't know... why don't you play your
age?"
He walks away. Moments later, his attention is grabbed by a great
commotion at the roulette table. Maybe she won! He rushes back to the
table and pushes his way through the crowd. The lady is lying limp on
the floor, with the table operator kneeling over her.
The man is stunned. He asks, "What happened? Is she all right?" The
operator replies, "I don't know. She put all her money on 29, and 36
came up. Then she just fainted!"
Quote of the Day
"In water one sees one's own face, But in wine one beholds the heart of another."
- French proverb
Whisky of The Day
The Dalmore 15 Year Old Single Highland Malt Scotch Whisky
$80
February Observances
AMD/Low Vision Awareness Month
Adopt A Rescued Rabbit Month
Aggressive Driving Month
American Heart Month
National Heart Healthy Month
American History Month
An Affair to Remember Month
Avocado and Banana Month
Bake for Family Fun Month
Beans (Dried and Fresh) Month
Berry Fresh Month
Black History Month
Burn Awareness Month
Canned Food Month
Celebration of Chocolate Month
Creative Romance Month
Dog Training Education Month
Exotic Vegetables and Star Fruit Month
Fabulous Florida Strawberry Month
From Africa to Virginia Month
National Get To Know An Independent Real Estate Broker Month
Grapefruit Month
Great American Pie Month a.k.a American Pie Month
International Boost Self-Esteem Month
International Expect Success Month
International Friendship Month
International Hoof-care Month
Jobs in Golf Month
Library Lovers' Month
Marfan Syndrome Awareness Month
Marijuana Awareness Month
National African American History Month
National Bird Feeding Month
National Black History Month
National Care About Your Indoor Air Month
National Cherry Month
National Children's Dental Health Month
National Condom Month
National Embroidery Month
National Fiber Focus Month
National Grapefruit Month
National Hot Breakfast Month
National Laugh-Friendly Month
National Mend A Broken Heart Month
National Parent Leadership Month
National Pet Dental Health Month
National Snack Food Month
National Teen Dating Violence Awareness Month
National Therapeutic Recreation Month
National Time Management Month
National Weddings Month
National Wild Bird Feeding Month
Parent Leadership Month, Natl
Plant The Seeds Of Greatness Month
Potato Lover's Month
Pull Your Sofa Off The Wall Month
Relationship Wellness Month
Responsible Pet Owner's Month
Return Shopping Carts to the Supermarket Month
Senior Independence Month
Spay/Neuter Awareness Month
Spiritual Teachers Month
Spunky Old Broads Month
Sweet Potato Month
Truck Month (GM)
Wise Health Care Consumer Month
Worldwide Renaissance of the Heart Month
Youth Leadership Month
Observances this Week
International Flirting Week of Valentines Day
National Condom Week Third Week of February
National Nestbox Week Third Week of February
NCCDP Alzheimer's & Dementia Staff Education Week Third Week of February
Great Backyard Bird Count Third Weekend of February
National Date (fruit) Week Third Week of February
National Entrepreneurship Week Third Week of February
National FFA Week Week of George Washington's Birthday, Sat to Sat
Brotherhood Week Third Week of February
Sisterhood Week Third Week of February
National FFA Week Week of George Washington's Birthday, Sat to Sat
Build A Better Trade Show Image Week Third Week of February
Historical Events on FGebruary 15th
Born on February 15th
Died on Febraury 15h