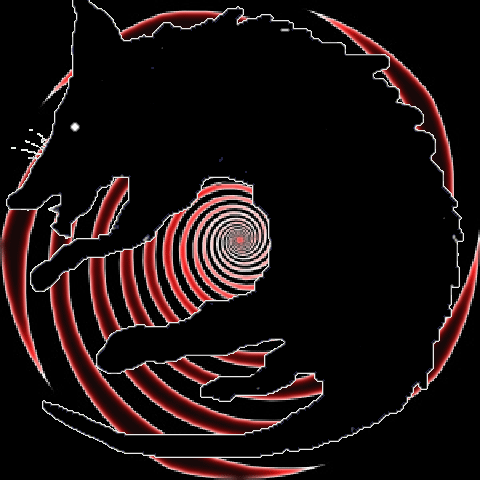 Holidays and Festivals
Teacher's Day (India) * (see below)
Flag Day (Mozambique) * CLICK HERE
Jupiter Stator (Roman) * (see below).
Be Late for Something Day
Labor Day (Original historically) (USA) * CLICK HERE
9 to 5 Day
Cheese Pizza Day
Feast of Abdas of Susa
Feast of Bertin, abbot of Saint-Omer.
Feast day of Blessed Teresa of Calcutta (Roman Catholic)
Feast of Saint Genebald (Roman Catholic)
Feast of Zechariah and Elisabeth, parents of John the Baptist
* Birdsville Races (australia) 1st weekend (2-2)
* All Tomorrow's Parties New York Monticello, New York, USA September 3 - 5 (3of3) (2010)
* Teacher's Day (India) - The birthdate of Sarvepalli Radhakrishnan is celebrated as Teacher's Day in India
* Jupiter Stator (Roman) to commemorate that Jupiter helped Romulus to stop the Sabine invasion under Titus Tatius.
National Walk To Work Day (Australia)
Date Varies
(September 5th in 2013)
Fête de la Tagette Translation: Mexican Marigold Day (French Republican)
The 19th day of the Month of Fructidor in the French Republican Calendar
Toast of The Day
"Here's to women, beer and song, may none of them be flat."
- Unknown
- Alternative-
"May you never go to hell
But always be on your way."
- Yiddish - Happy Rosh HaShanah (2013)
Drink of The Day
After Work Special
3 oz amaretto
2 oz coconut rum (malibu)
1 oz white rum
3 to 6 oz Orange Juice
3 to 6 oz Apple Juice
Pour the Amaretto, Coconut Rum and White Rum over 5 ice cubes in a Hurricane Glass. Fill the rest of the glass with Orange Juice and Pineapple Juice, to taste, and serve.
Wine of The Day
Ledson (2007) Reserve
Style - Sangiovese
Knights Valley
$50
Beer of The Day
Redoak Bitter
Brewer - Redoak Sydney, Australia
Style - Bitter
Joke of The Day
An executive in one of those doggy Financial Centre dot.com type businesses was in a quandary. He had to get rid of one of his staff. He had narrowed it down to one of two people, Janet or Jack. It would be a hard decision to make, as they were both equally qualified and both did excellent work. He finally decided that in the morning whichever one used the water cooler first would have to go. Janet came in the next morning, hugely hung-over after partying all night. She went to the cooler to get some water to take an aspirin and the executive approached her and said:
"Janet, I've never done this before, but I have to lay you or Jack off."
Janet replied, "Could you jack off, I have a terrible headache."
Quote of The Day
"Brewers enjoy working to make beer as much as drinking beer instead of working."
- Harold Rudolph
September Observances
AKC Responsible Dog Ownership Month
All American Breakfast Month
Apple Month
Atrial Fibrillation Month
Attention Deficit Hyperactivity Disorder Month
Baby Safety Month
Backpack Safety America Month
Be Kind to Editors and Writers Month
Better Breakfast Month
Bourbon Heritage Month
Bumbershoot Festival (Seattle, Washington, USA)
Childhood Cancer Awareness Month
Childrens' Good Manners Month
Chili Peppers and Figs Month
Classical Music Month
College Savings Month
Craniofacial Acceptance Month
Eat Chicken Month
Fall Hat Month
Go Wild During California Wild Rice Month
Great American Low-Cholesterol, Low-fat Pizza Bake Month
Gynecologic Cancer Awareness Month
Happy Cat Month
Healthy Aging Month
Healthy Aging Month
Hunger Action Month
International Guide Dogs Month
International People Skills Month
International Self-Awareness Month
International Square Dancing Month
International Strategic Thinking Month
Library Card Sign-Up Month
Little League Month
Menopause Awareness Month
Million Minute Family Challenge (September-December)
Mold Awareness Month
National 5-A-Day Month
National Alcohol and Drug Addiction Recovery Month
National Biscuit Month
National Blueberry Popsicle Month
National Campus Safety Month
National Chicken Month
National Child Awareness Month
National Childhood Obesity Awareness Month
National Cholesterol Education Month
National Civics Awareness Month
National Coupon Month
National Courtesy Month
National DNA, Geonomics & Stem Cell Education Month
National Food Safety Education Month
National Fruit and Veggies Month (Also June)
National Head Lice Prevention Month
National Hispanic Heritage Month (September 15-October 15)
National Home Furnishings Month
National Honey Month
National Infant Mortality Awareness Month
National Mushroom Month
National Organic Harvest Month
National Osteopathic Medicine Month
National Ovarian Cancer Awareness Month (ovarian.org)
National Pediculosis (Head Lice) Prevention Month
National Piano Month
National Potato Month
National Preparedness Month
National Prime Beef Month
National Prosper Where You Are Planted Month
National Prostate Cancer Awareness Month
National Recovery Month
National Rice Month
National Sickle Cell Month
National Skin Care Awareness Month
National Wilderness Month
One-on-One Month
Passion Fruit and Peach Month
Peas and Radish Month
Pediatric Cancer Awareness Month
Pleasure Your Mate Month
Reunion Planning Month
Save The Koala Month
Sea Cadet Month
Self Improvement Month
Shameless Promotion Month
Southern Gospel Music Month
Sports and Home Eye Health and Safety Month
Subliminal Communications Month
United Planet Month
Update Your Resume Month
Virtual AKC Responsible Dog Ownership Days
Whole Grains Month
Women's Friendship Month
World Animal Remembrance Month
World Leukemia, Lymphoma And Myeloma Awareness Month
Observances this Week
National Childhood Injury Prevention Week, First Week of September
International Enthusiasm Week, First Week of September
National Nutrition Week (UNICEF-India), First Week of September
National Waffle Week, First Week of September
Self-University Week, First Week of September
Suicide Prevention Week, First Week of September
Septemberfest, First Week of September
National Arbor Week, (South Africa) First Week of September * CLICK HERE
National Payroll Week First Work Week of September
Play Days
Tuesday through Saturday following Labor Day
Historical Events on September 5th
Born on September 5th
Died on September 5th