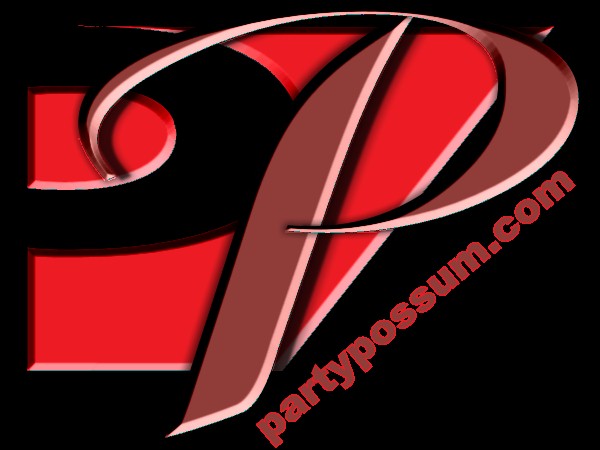 Holidays and Festivals
National Day (Spain) A.K.A. Día da Pátria Galega Galicia
Constitution Day (Puerto Rico) 1952). Formerly Occupation Day (1898)
Inca festival in honor of the thunder god Ilyap'a
Furinalia (Roman)
Culinarians Day
Threading the Needle Day
Cow Appreciation Day
National Day of the Cowboy
Ebernoe Horn Fair in Sussex, southern England
Feast of Saint Christopher, martyr [in the fifteenth century often moved, usually to July 27; Paris, Bruges, in red] (Roman Catholicism)
Feast of Saint Cucufas/Cougat, martyr [England, Orden; Paris]
Feast of Saint James the Great, Apostle, died 44 AD, patron saint of Spain [common]
Feast of Translation of Saint Julian of Le Mans, bishop of Le Mans, confessor (sometimes martyr) [Le Mans, Paris]
Feast of Dormition of Saint Ann, Mother of the Virgin Mary (Byzantine rite)
*Calgary Stampede (mid july) (10-10)
*Crop Over Bridgetown, Barbados - 2nd sat in July - 1st Mon in August (18-22)
*Fiesta de Merengue Santo Domingo, Dom. Rep. Last week of July (1-7)
Fête de la Armoise Translation: Mugwort Day (French Republican)
The Seventh day of the Month of Thermidor in the French Republican Calendar
Toast of The Day
"Now I, friend, drink to you, friend,
As my friend drank to me,
And I, friend, charge to you, friend,
As my friend charge me,
That you, friend, drink to your friend,
As my friend drank to me;
And the more we drink together, friend,
The merrier we will be!"
- Anonymous
Drink of The Day
Macua
2 Parts White Rum
2 Parts Guava Juice
1 Part Lemon Juice
Sugar to Taste
Blend the ingredients with 1 cup of Ice and serve Chilled. Garnish with an Orange Slice
- In Celebration of the Independence Day in Nicaragua (July 25 1850). Macua is the National Drink of Nicaragua.
- Alternative Drink -
Absinthe Drinker
1 shot absinthe
1 teaspoon caster sugar
Pour shot of absinthe into old fashioned glass. Dip teaspoon of sugar into absinthe until soaked. Light teaspoon and then stir caramalising sugar into absinthe, lighting it. Extinguish glass by topping up with chilled water.
- In Rememberance of Absinthe being Banned in the USA (7/25/1912).
Wine of The Day
Rietvallei (2008) Estate
Style - Shiraz-Petit Verdot-Viognier
Robertson
$20
Beer of The Day
Rye Bob
Brewer - The Grumpy Troll Brewery, Restaurant & Pizzeria Mount Horeb, WI
Style - Rye Beer
Joke of The Day
A drunk gets up from the bar and heads for the bathroom. A few minutes later, a loud, blood-curdling scream is heard coming from the bathroom. A few minutes after that, another loud scream echo's through the bar.
The bartender goes into the bathroom to investigate what the drunk is screaming about. What's all the screaming about in there? You're scaring my customers!"
The drunk responds, "I'm just sitting here on the toilet and every time I try to flush, something comes up and squeezes the hell out of my balls."
The bartender opens the door and looks in. You idiot! You're sitting on the mop bucket!
Quote of The Day
"Beer will always have a definite role in the diet of an individual and can be considered a cog in the wheel of nutritional foods."
- Bruce Carlton
July Observances
Air-Conditioning Appreciation Days (7/3 to 8/15)
Bereaved Parents Awareness Month
National Bikini Month
Bioterrorism/Disaster Education and Awareness Month
Cell Phone Courtesy Month
Dog Days (7/3 to 8/11)
Doghouse Repairs" Month, Natl
Eggplant and Lettuce Month
Eye Injury Prevention Month
Family Golf Month
Family Reunion Month
Freedom From Fear of Speaking Month
Herbal/Prescription Awareness Month
Home Inspector Appreciation Month, Natl
International Blondie and Deborah Harry Month
International Group B Strep Awareness Month
International Women with Alopecia Month
International Zine Month
Learn Arabic Month
Mango and Melon Month
National "Doghouse Repairs" Month
National Anti-Boredom Month
National Black Family Month
National Blueberries Month
National Cell Phone Courtesy Month
National Child-Centered Divorce Month
National Culinary Arts Month
National Grilling Month
National Hemochromatosis Screening and Awareness Month
National Horseradish Month
National Hot Dog Month
National Ice Cream Month
National Independent Retailers Month
National Make A Difference to Children Month
National Recreation and Parks Month
National Share A Sunset With Your Lover Month
National Vehicle Theft Protection Month
National Wheelchair Beautification Month
Nectarine and Garlic Month
Purposeful Parenting Month
Roots and Branches Month
Sandwich Generation Month
Share A Sunset With Your Lover Month Link
Skyscraper Month
Smart Irrigation Month
Social Wellness Month
Tour de France Month (Started 6/30 - 7/19)
UV Safety Month
Unlucky Month for weddings
Women's Motorcycle Month
Worldwide Bereaved Parents Month
Observances this Week
Everybody Deserves A Massage Week Third Full Week in July
National Zoo Keeper Week Third Full Week in July
National Parenting Gifted Children Week Third Full Week in July
National Independent Retailers Week Week containing July 21st (birthday of Tom Shay's grandmother)
Restless Leg Syndrome (RLS) Education & Awareness Week July 18th through 25th (Also see February 1st through 7th)
World Lumberjack Championships Last Thursday through Saturday in July
Garlic Days Last Friday through Sunday in July
World Youth Day Date Varies usually every three years (July 23 - July 28, 2013)
Historical Events on July 25th
Born on July 25th
Died on July 25th