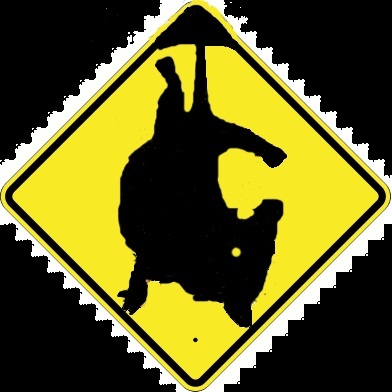 Holidays and Festivals
Leap day * (see below)
Thomas Paine Day
World Leprosy Day
St. Tib's Day (Discordianism)
Incorporation Day (St. Petersburg, Florida) (1892)
Bachelor's Day
Surf and Turf Day
International Underlings Day
Jethro Tull Day, Birthday of Ian McKenzie Anderson, British musician (1960)
March 0
Christian Feast Day of Oswald of Worcester (in leap year only)
Day 4 of Ayyám-i-Há (Intercalary Days) (in leap years only) – days in the Bahá'í calendar devoted to service and gift giving. (Bahá'í Faith)
* Leap Year Day - People born on leap year's day are called leaplings. The very first calendar that provided for leap year was introduced in 238 B.C. By King Ptolemy. Astrologers believe that anyone being born on February 29th has unusual talents and personalities befitting of their special birth day. The chances of having a leap year birthday are 1 in 1,461. There are approximately 4 million people in the world who have been born on February 29th.
* Women Proposition Day - The tradition of women proposing to men on leap year day dates all the way back to 5th century Ireland. In 1288 Queen Margret of Scotland ordered that any man who was proposed to on Leap Year's Day and refused the proposal could be fined either a kiss, a silk dress, or a pair of gloves that were to be given to the rejected woman. So a woman, who was extremely unpopular could fund her entire wardrobe by proposing to a lot of men she knew would refuse her.
* Leap Year Carnival (Anthony, Texas) This is the self proclaimed leap year capital of the world. Every year this little town that sits on the border of New Mexico holds a festival and leap year birthday celebrations complete with a carnival and hot air balloon rides. People come from all over the world to celebrate their special birthday in style.
Fête de la Narcisse Translation: Narcissus Day (French Republican)
The 11th day of the Month of Ventôse in the French Republican Calendar
Toast of The Day
"May you never Steal, Lie, Or Cheat...
But if you must steal, then steal away my sorrows...
and if you must lie, lie with me all the nights of my life...
and if you must cheat, then please cheat death,
because I couldn't live a day without you."
- Traditional Irish Toast From the Movie "Leap Year"
Drink of The Day
Leap Day
2 ounces gin,
1/2 ounce Grand Marnier
1/2 ounce sweet vermouth
1/4 ounce
fresh lemon juice
1 lemon twist for garnish
- Created at The Savoy Hotel, London for Leap Day
Wine of The Day
Brian Carter Cellars 2007 "Tuttorosso"
Yakima Valley
$35
Beer of The Day
Lake Placid Leaping Cow ESB
Brewery - Lake Placid Pub & Brewery, Lake Placid, New York USA
Style - Extra Special Bitter
Joke of The Day
A fifteen year old Amish boy and his father were in a mall. They were amazed by almost everything they saw, but especially by two shiny, silver walls that could move apart and then slide back together again.
The boy asked, 'What is this Father?'
The father (never having seen an elevator) responded, 'Son, I have never seen anything like this in my life, I don't know what it is.'
While the boy and his father were watching with amazement, a fat old lady in a wheel chair moved up to the moving walls and pressed a button. The walls opened, and the lady rolled between them into a small room. The walls closed and the boy and his father watched the small numbers above the walls light up sequentially.
They continued to watch until it reached the last number… and then the numbers began to light in the reverse order.
Finally the walls opened up again and a gorgeous 24-year-old blond stepped out.
The father, not taking his eyes off the young woman, said quietly to his son.....
'Go get your Mother'
Quote of the Day
"One of the hallmarks of the baby boomer generation is that it doesn't live like the previous generation. It hasn't yet given up jeans and T-shirts or beer."
- Ron Klugman, SVP, Coors Brewing
February Observances
AMD/Low Vision Awareness Month
Adopt A Rescued Rabbit Month
Aggressive Driving Month
American Heart Month
National Heart Healthy Month
American History Month
An Affair to Remember Month
Avocado and Banana Month
Bake for Family Fun Month
Beans (Dried and Fresh) Month
Berry Fresh Month
Black History Month
Burn Awareness Month
Canned Food Month
Celebration of Chocolate Month
Creative Romance Month
Dog Training Education Month
Exotic Vegetables and Star Fruit Month
Fabulous Florida Strawberry Month
From Africa to Virginia Month
National Get To Know An Independent Real Estate Broker Month
Grapefruit Month
Great American Pie Month a.k.a American Pie Month
International Boost Self-Esteem Month
International Expect Success Month
International Friendship Month
International Hoof-care Month
Jobs in Golf Month
Library Lovers' Month
Marfan Syndrome Awareness Month
Marijuana Awareness Month
National African American History Month
National Bird Feeding Month
National Black History Month
National Care About Your Indoor Air Month
National Cherry Month
National Children's Dental Health Month
National Condom Month
National Embroidery Month
National Fiber Focus Month
National Grapefruit Month
National Hot Breakfast Month
National Laugh-Friendly Month
National Mend A Broken Heart Month
National Parent Leadership Month
National Pet Dental Health Month
National Snack Food Month
National Teen Dating Violence Awareness Month
National Therapeutic Recreation Month
National Time Management Month
National Weddings Month
National Wild Bird Feeding Month
Parent Leadership Month, Natl
Plant The Seeds Of Greatness Month
Potato Lover's Month
Pull Your Sofa Off The Wall Month
Relationship Wellness Month
Responsible Pet Owner's Month
Return Shopping Carts to the Supermarket Month
Senior Independence Month
Spay/Neuter Awareness Month
Spiritual Teachers Month
Spunky Old Broads Month
Sweet Potato Month
Truck Month (GM)
Wise Health Care Consumer Month
Worldwide Renaissance of the Heart Month
Youth Leadership Month
Observances this Week
National Secondhand Wardrobe Week, Fourth Full Week in February
Telecommuter Appreciation Week, Fourth Full Week in February
Peace Corps Week, Fourth Full Week in February starting with Monday
International Friendship Week, Last Full Week of February
National Eating Disorders Awareness Week, Last Full Week in February
Historical Events on February 29th
Born on February 29th
Died on February 29th