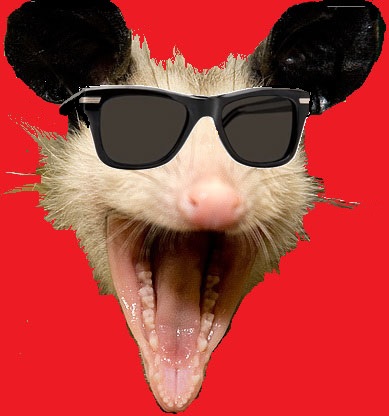 Holidays and Festivals
Independence Day (Mauritius)
National Day (Gabon)
Grækarismessa (Faroe Islands) * (See Below)
Saint Gregory's Day (Romania) * CLICK HERE
World Day Against Cyber Censorship * (See Below)
Arbor Day (China, Tiawan) * CLICK HERE
Youth Day (Zambia)
Tree Day-Plant Your Future (Macedonia) * CLICK HERE
Flag Day (Venezuela) * CLICK HERE
Moshoeshoe's Day (Lesotho)
Girl Scouts Day a.k.a. Girl Scout Birthday (Founded 1912)
Alfred Hitchcock Day
Gregoru Diena (Ancient Latvia)
Plant a Flower Day
Genealogy Day
International Fanny Pack Day
Birthday of Jack Kerouac (writer/poet)
World Kidney Day
Christian Feast Day of Fina
Christian Feast Day of Maximilian the martyr
Christian Feast Day of Pope Gregory I (Eastern Orthodox Church, Eastern Catholic Church, and Episcopal Church in the United States)
Christian Feast Day of Theophanes the Confessor
Canadian Music Fest 2010 Toronto, Ontario, Canada March 10 – 14 (3of5) (2010)
* Bloc Festival 2010 Butlins Resort, Minehead, Somerset, UKMarch 12 – 14 (1of3) (2010
* Hounen Matsuri Komaki, Japan celebration of the penis
* Grækarismessa (Mass of St. Gregory). According to tradition, the oystercatcher, the Faroes' national bird returns this day. This event is celebrated in the capital, Tórshavn (Faroe Islands)
* World Day Against Cyber Censorship (requested by Reporters Without Borders and Amnesty International in 2009)
Fête de la Persil Translation: Parsley Day (French Republican)
The 22nd day of the Month of Ventôse in the French Republican Calendar
Toast of The Day
"Health and a long life to you.
Land without rent to you.
A child every year to you.
And if you can't go to heaven,
May you at least die in Ireland."
- Traditional Irish
-Variation-
"Health and life to you,
The mate of your choice to you,
Land without rent to you,
And death in Eirinn."
- Traditional Irish
Drink of The Day
Long Beach Iced Tea
1 Part Vodka
1 Part Rum
1 Part Gin
1 Part Triple Sec
1 Part Cranberry Juice
Fill with Sweet and Sour Mix
Add a Lime Wedge
Wine of The Day
Jarvis Reserve, Estate Grown, Cave Fermented
Style - Merlot
Napa Valley
$125
Beer of The Day
McLuhr's Irish Stout
Brewer - Dillon DAM Brewery, Dillon, Colorado, USA
Style - Classic Irish-Style Dry Stout
Joke of The Day
An Irish priest is driving down a highway and is pulled over for speeding.
The policeman smells alcohol on the priest's breath and then sees an empty wine bottle beside him. He asks the priest, "Sir, have you been drinking?"
The priest responds, "No officer, just water,"
The policeman asks, "Then why do I smell wine?"
The priest looks at the bottle and says, "The Good Lord! He's done it again!"
Quote of the Day
"Only Irish coffee provides in a single glass all four essential food groups:
alcohol, caffeine, sugar, and fat."
- Alex Levine
Whiskey of The Day
Connemara Peated Single Malt Irish Whiskey
Price: $40
March Observances
Adopt A Rescued Guinea Pig Month
American Red Cross Month or Red Cross Month
Bell Peppers and Broccoli Month
Berries and Cherries Month
Brain Injury Awareness Month
Child Life Month
Colic Awareness Month
Colorectal Cancer Education and Awareness Month (Different sponsor than National Colorectal Cancer Awareness Month)
Credit Education Month
Deaf History Month (3/13 to 4/15)
Deep Vein Thrombosis (DVT) Month
Employee Spirit Month
Exotic Winter Fruit, Leeks and Green Onions Month
Expanding Girls' Horizons in Science and Engineering Month
National Expect Success Month
Holy Humor Month
Honor Society Awareness Month
Humorists Are Artists Month
International Expect Success Month
International Ideas Month
International Listening Awareness Month
International Mirth Month
International Women's Month
Malignant Hypertension Awareness & Training Month
March for Babies (March and April)
Music In Our Schools Month
National Athletic Training Month
National Caffeine Awareness Month
National Cheerleading Safety Month
National Chronic Fatigue Syndrome Awareness Month
National Clean Up Your IRS Act Month
National Color Therapy Month
National Colorectal Cancer Awareness Month (Different sponsor than Colorectal Cancer Awareness Month)
National Craft Month
National Ethics Awareness Month
National Eye Donor Month
National Frozen Food Month
National Irish-American Heritage Month
National Kidney Month
National Kite Month (3/31-4/30)
National March Into Literacy Month
National Multiple Sclerosis Education & Awareness Month
National Nutrition Month
National On-Hold Month
National Optimism Month
National Peanut Month
National Social Work Month
National Umbrella Month
National Women's History Month
Optimism Month
Play-the-Recorder Month
Poetry Month
Poison Prevention Awareness Month
Red Cross Month
Save Your Vision Month
Sing With Your Child Month
Small Press Month
Social Workers Month
Spiritual Wellness Month
Steroid Abuse Prevention Month
Supply Management Month
Umbrella Month, Natl
Vulvar Health Awareness Month
Workplace Eye Health and Safety Month
Workplace Eye Wellness Month
Youth Art Month
Observances this Week
Universal Women's Week, Second Week in March
National Sleep Awareness Week, Second Week in March
National Bubble Week, Second Week in March
National Crochet Week, Second Week in March
Daytona Bike Week, Second Week of March
Iditarod Race, Starts on the First Saturday in March, Ends the third Sunday.
Girl Scout Week, Week of March 12th Sunday through Saturday
National Agriculture Week, Second Full Week of March
Teen Tech Week, Second Full Week of March
Turkey Vultures Return to the Living Sign, March 11th to March 17th
Flood Safety Awareness Week, Second Work Week of March
International Brain Awareness Week, Second Monday to Sunday in March
Historical Events on March 12th
Born on March 12th
Died on March 12th
417 Innocent I, Italian Pope (401-417)
604 Gregory I the Great, Pope (590-604)
1209 Djamal al-din Abu Mohammed Iljas Nizami, Persian poet
1289 King Demetre II of Georgia (b. 1259)
1374 Emperor Go-Kogon of Japan (b. 1336)
1447 Shah Rukh, ruler of Persia and Transoxonia (b. 1377)
1471 Dionysius the Carthusian/van Rijkel, Dutch scholastic theologist
1496 Johannes de Lapide, [Johan Heynlin], German philosopher
1507 Cesare Borgia, Italian general and statesman, killed in battle (b. 1475)
1563 John Bull, composer of British natl anthem (God Save The King)
1570 Jacob van den Eynden, Grand Pensionary of Holland, dies
1608 Koriki Kiyonaga, Japanese warlord (b. 1530)
1628 John Bull, English composer
1648 Tirso de Molina, Spanish writer (b. 1571)
1681 French van Mieris, the Elder, Dutch genre painter (b. 1635)
1699 Peder Griffenfeld, Danish statesman (b. 1635)
1734 Antonius Schultingh (Schultingius), Dutch lawyer
1753 George Berkeley, philosopher/bishop (Cloyne)
1757 Giuseppe Galli-Bibiena, Italian architect/painter (b. 1696)
1790 Andreas Hadik, Austro-Hungarian general (b. 1710)
1824 Heinrich Carl Ebell, composer
1831 Johann Franz Volkert, compose
1832 Daniel Friedrich Kuhlau, German composer (b. 1786)
1834 Karl W Feuerbach, mathematician (circle of Feuerbach)
1840 Friedrich Westenholz, composer
1852 Juan Bros y Bertomel, composer
1858 William James Blacklock, British landscape painter (b. 1816)
1872 Zeng Guofan, Chinese politician and general (b. 1811)
1877 Crystobal Oudrid y Segura, composer
1883 Murrumgunarriman (Twopenny), cricketer (Aboriginal team 1868)
1888 Henry Bergh, founder (ASPCA)
1889 Yohannes I ([Kasa), Emperor of Ethiopia (1872-89), dies in battle
1894 Illarion Pryanishnikov, Russian painter (b. 1840)
1898 Zacharias Topelius, Finnish-Swedish writer (b. 1818)
1902 John Peter Altgeld, German/US governor of Illinois
1905 Rudolf von Alt, Austrian painter, dies at 92
1908 Edmondo De Amicis, Italian children's writer (L'idioma Gentile) (b. 1846)
1909 Joe Petrosino, American police lieutenant, NYPD (b. 1860)
1909 Johanna "Lena" Bakker, Dutch actress/wife of Bruno Gerlach
1913 Joseph Bayer, composer
1914 George Westinghouse, American entrepreneur and engineer (Westinghouse Electric) (b. 1846)
1916 Marie von Ebner-Eschenbach, Austrian writer (b. 1830)
1924 Hilaire Comte de Chardonnet, inventor (rayon), dies
1925 Sun Yat-sen, Chinese revolutionary and politician (b. 1866)
1929 Asa Griggs Candler, American businessman (b. 1851)
1930 Alois Jirásek, Czech writer (b. 1851)
1930 William George Barker, Canadian fighter ace (b. 1894)
1932 Ivar Kreuger, "Swedish Match King" industrialist, commits suicide
1937 Charles-Marie-Jean-Albert Widor, French organist and composer (b. 1844)
1937 Jeno Hubay, Hungarian violinist (b. 1858)
1941 Charles Sanford Skilton, composer
1942 Enrique Morera, composer
1942 Robert Bosch, German industrialist (b. 1861)
1943 Gustav Vigeland, Norwegian sculptor (b. 1869)
1944 Artur Gavazzi, Croatian geographer (b. 1861)
1945 Anne Frank, diarist (Diary of Anne Frank), killed in Belsen Camp
1945 Friedrich Fromm, German Army Officer (b. 1861)
1946 Ferenc Szálasi, Hungarian politician (executed) (b. 1897)
1946 Philip Merivale
1947 Winston Churchill "the American", American novelist (b. 1871)
1949 Maria "Beppie" Bakker, Dutch actress/wife of Piet Vink Sr
1950 L Heinrich Mann, German/US writer (Between the Races)
1955 Charlie "Bird" Parker, American jazz saxophonist (b. 1920)
1955 Theodor Plievier, writer
1957 Harry Dean, cricketer (England left-arm bowler in 3 Tests, 1912)
1957 Josephine Hull, actress (Harvey)
1958 Ingeborg, Princess of Sweden
1961 Belinda Lee, actress (Joseph & his Brethren), dies in car crash
1966 Estelita Rodriguez, actor (Golden Stallion, Susanna Pass)
1973 Esther Williamson Ballou, composer
1973 Frankie Frisch "Fordham Flash", American baseball player (b. 1898)
1973 Manuel Rojas Sepulveda, Chilean writer (Hijo de Ladron)
1974 Billy Fox, Protestant Dublin MP, assassinated
1974 George D. Sax, Drive-in bank and instant loan innovator. Owner of the Saxony Hotel. (b. 1904)
1978 Gene Moore, American baseball player (b. 1909)
1978 John Cazale, American actor (Dog Day Afternoon, Deer Hunter) (b. 1935)
1978 Tolchard Evans, composer/conductor
1980 Arthur Charles Dobson, British racing driver (b. 1914)
1982 Elisabeth Zernike, Dutch writer (Course of Events)
1983 Jevsei G Liberman, Ukraine economist (Plan, profit, bonus)
1984 Arnold Ridley, English playwright and actor (b. 1896)
1985 Eugene Ormandy (Blau), Hungarian conductor (b. 1899)
1987 Woody Hayes, American football coach (b. 1913)
1988 Billie Rhodes
1988 William Camp
1989 Maurice Evans, English-born actor (Bewitched, MacBeth) (b. 1901)
1990 Wallace Breem, British author (b. 1926)
1991 Etienne Decroux, French mime (Voyage, Surprise)
1991 Ragnar Granit, Finnish neuroscientist, Nobel laureate (b. 1900)
1991 William Heinesen, Faroese writer, poet and artist (b. 1900)
1992 Barbara Morrison, actress (Proj Moonbase)
1992 Hans G Kresse, Dutch cartoonist (Eric the Viking)
1992 Ida Oosterbaan, Dutch founder (Women Action Committee)
1992 Karel Poons, father of Paul Dee
1992 Philippe Soupault, writer
1992 Salvo Lima, mayor (Palermo)/MP (chr-dem), murdered
1993 Andreas J A I Bruggeman, Dutch mayor (Leiderdorp)
1993 June Valli, singer (Crying in the Chapel)
1993 Michael Kanin, screenwriter (Woman of the Year)
1993 Wang Zhen, marxist/vice-premier of China (1988)
1994 Sandra Paretti, German/Swiss author (Drums of Winter)
1995 Juanin Clay, American actress (b. 1949)
1996 Charles Bruce Perry, professor of medicine
1996 Gyula Kallai, PM of Hungry (1965-67)
1996 John Anthony Bowden Cuddon, writer/teacher
1998 Beatrice Wood, American artist and ceramist (b. 1893)
1998 Jozef Kroner, Slovak actor (b. 1924)
1998 Judge Dread, English musician (b. 1945)
1999 Yehudi Menuhin, American-born violinist (b. 1916)
2001 Morton Downey, Jr., American television talk show host (b. 1933)
2001 Robert Ludlum, American author (b. 1927)
2002 Jean-Paul Riopelle, Quebec painter and sculptor (b. 1923)
2002 Spyros Kyprianou, Cypriot politician (b. 1932)
2003 Andrei Kivilev, Kazakh cyclist (b. 1973)
2003 Howard Fast, American author (b. 1914)
2003 Lynne Thigpen, American actress (b. 1948)
2003 Zoran Ðindic, Prime Minister of Serbia (b. 1952)
2005 Bill Cameron, Canadian journalist (b. 1943)
2005 Stavros Koujioumtzis, Greek songwriter (b. 1932)
2006 Victor Sokolov, Russian dissident journalist and priest (b. 1947)
2007 Hege Nerland, Norwegian politician (b. 1966)
2008 Jorge Guinzburg, Argentine journalist, producer, humorist, and TV, theater and radio host (b. 1949)
2008 Lazare Ponticelli, the last "poilu", French foot soldier of World War One, dies at 110 (b. 1897)
2010 Miguel Delibes, Spanish novelist (b. 1920)
2012 Mike Hossack, American rock drummer
2013 Clive Burr, British drummer (b. 1957)
2015 Terry Pratchett, English author of fantasy novels (Discworld)
2015 Michael Graves, American postmodernist architect and designer
2016 Lloyd Shapley, American Mathematician (2012 Nobel Prize, Game Theory)