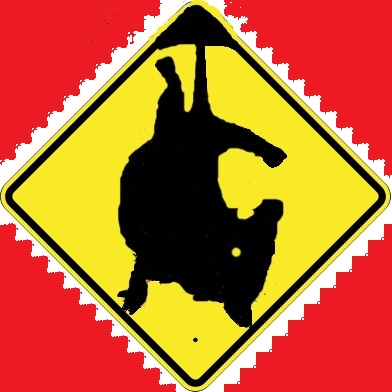 Holidays and Festivals
International Day of Innocent Children Victims of Aggression
Emancipation Day (Tonga) its National Day / Independence Day
Flag Day of the Finnish Defence Forces (Finland) * CLICK HERE
Flag Day (Estonia) * CLICK HERE
Bhagat Puran Singh's Birthday (Sikhism)
Applesauce Cake Day
Hug Your Cat Day
Old Maid's Day
Feast of Saint Francis Caracciolo (died 1608)
Feast of Saint Petrock of Cornwall
Feast of Saint Quirinus of Sescia (died 308)
Feast of Saint Saturnina
* Mutek Festival - Montreal, Canada June 2 – 6 (3of5) (2010)
* Bama Jam Music & Arts Festival Enterprise, Alabama (2of2)
Fête de la Œillet Translation: Carnation Day (French Republican)
The 16th day of the Month of Prairial in the French Republican Calendar
Toast of The Day
"The health of the salmon to you...
a long life, a full heart and a wet mouth!"
- Anonymous
Drink of The Day
Strawberry Daiquiri
1 Shot vodka
1 Shot lime juice
4 strawberries
1 Spoon White sugar
Icecubes
Mix in blender
Wine of The Day
Robert Hall Winery (2009) Margaret's Vineyard
Style - Orange Muscat
Paso Robles
$20
Beer of The Day
Leffe Blonde
Brewer - Anheuser-Busch InBev, St Louis, MO
Style - Belgian-Style Blonde Ale
Joke of The Day
THE PERFECT BEER COMMERCIAL...
Do you have feelings of inadequacy?
Do you suffer from shyness?
Do you sometimes wish you were more assertive?
If you answered yes to any of these questions, ask your doctor orpharmacist about Beer.
Beer is the safe, natural way to feel better and more confident about yourself and your actions.
Beer can help ease you out of your shyness and let you tell the world that you're ready and willing to do just about anything.
You will notice the benefits of Beer almost immediately, and with a regimen of regular doses you can overcome any obstacles that prevent you from living the life you want to live.
Shyness and awkwardness will be a thing of the past, and you will discover many talents you never knew you had. Stop hiding and start living with Beer.
Beer may not be right for everyone. Women who are pregnant or nursing should not use Beer. However, women who wouldn't mind nursing or becoming pregnant are encouraged to try it.
Side effects of Beer may include dizziness, nausea, vomiting, incarceration, erotic lucool illness, loss of motor control, loss of clothing, loss of money, loss of virginity, delusions of grandeur, table dancing, headache, dehydration, dry mouth, and a desire to sing Karaoke and/or play all-night rounds of Strip Poker, Truth or Dare, and Naked Twister.
Quote of The Day
"I don't believe in guilt, I believe in living on impulse as long as you never intentionally hurt another person, and don't judge people in your life. I think you should live completely free."
- Angelina Jolie (born Angelina Jolie Voight, June 4th, 1975), an American actress.
June Observances
African-American Music Appreciation Month
Antiphospholipid Antibody Syndrome Awareness Month
Aquarium Month
Audio Book Appreciation Month
Beautiful in Your Skin Month
Black Music Month
Cancer From The Sun Month
Cataract Awareness Month
Celibacy Awareness Month
Child Vision Awareness Month
Children's Awareness Month
Corn and Cucumber Month
Country Cooking Month
Dairy Alternatives Month
Dairy Month
Effective Communications Month
Entrepreneurs "Do It Yourself" Marketing Month
Fight the Filthy Fly Month
Fireworks Safety Month
Gay and Lesbian Pride Month
Great Outdoors Month
Home Safety Month
International Childhood Cancer Awareness Month
International Men's Month
International Surf Music Month
Lane Courtesy Month
Lemon and Mango Month
National Accordion Awareness Month
National Adopt a Cat Month
National Aphasia Awareness Month
National Bathroom Reading Month
National Camping Month
National Candy Month
National Caribbean-American Heritage Month
National Family Month
National Fresh Fruit and Vegetables Month
National Fruit and Veggies Month (Also September)
National GLBT (Gay,Lesbian,Bisexual & Transgender) Awareness Month
National GLBT (Gay,Lesbian,Bisexual & Transgender) Book Month
National Ice Tea Month
National Lady Lawyers Month
National Migraine Awareness Month
National Myasthenia Gravis Awareness Month
National R.O.S.E. Month
National Rescue a Cat Month
National Rivers Month
National Safety Month
National Smile Month
National Soul Food Month
National Steakhouse Month
National Student Safety Month
National Tire Safety Month
National Week of The Ocean Festival Sea-son Thursday before the Second Saturday in March through Second Saturday in June
Okra & Pluot and Aprium Month
Perennial Gardening Month
Pharmacists Declare War on Alcoholism Month
Potty Training Awareness Month
Professional Wellness Month
Rebuild Your Life Month
Skyscraper Month
Sports America Kids Month
Student Safety Month
Turkey Lovers' Month
Vision Research Month
Women's Golf Month
World Infertility Month
World Naked Bike Ride Month (Northern Hemisphere)
Observances this Week
Fishing Week First Week in June
National Business Etiquette Week First Full Week in June
National Headache Awareness Week First Full Week in June
National Sun Safety Week First Full Week in June
National Tire Safety Week First Full Week in June
Rip Current Awareness Week First Full Week in June
(World) Dystonia Awareness Week (DMRF) First Full Week in June
Superman Days First Thursday through Sunday in June
Historical Events on June 4th
Born on June 4th
Died on June 4th