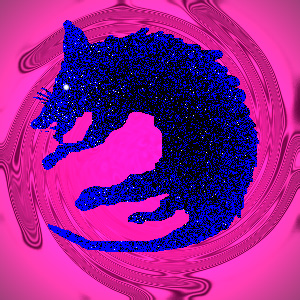 Holidays and Festivals
October Revolution Day * (see below)
National Day (Northern Catalonia) * (see below)
Sadie Hawkins Day (USA)
Fala Day
International Tongue Twister Day
National Bittersweet Chocolate with Almonds Day
Christian Feast Day of Herculanus of Perugia
Christian Feast Day of Vicente Liem de la Paz
Christian Feast Day of Willibrord
Christian Feast Day of Prosdocimus
*BAB-bierfestival - Bruges, Belgium, , held every year in November
*Creamfields Festival - Buenos Aries, Argentina
* October Revolution Day (Russia, Belarus, Kyrgystan) The day of the October Revolution (1917) in the Gregorian Calendar is a former holiday of Public holidays in the Soviet Union, it is unoficial in modern Russia
* National Day (Northern Catalonia) Celebrates the Treaty of Pyrenees.
Fête de la Cresson Translation: Watercress Day (French Republican)
The 17th day of the Month of Brumaire in the French Republican Calendar
Toast of The Day
"To good friends
Who know you well
but like you anyway!"
- Unknown
Drink of The Day
Four Horsemen
1 Part Bourbon whiskey (Jim Beam)
1 Part Tennessee whiskey (Jack Daniel's)
1 Part Scotch whisky (Johnnie Walker Red)
1 Part Tequila (Jose Cuervo) or Irish whiskey (Jameson Irish Whiskey)
Mix the four spirits together into the shot glass, and down immediately
Wine of The Day
Alta Vista (2008) Premium
Style - Malbec
Mendoza
$20
Beer of The Day
Whistler Black Tusk Ale
Brewer - whistler Brewing Co. Vancouver, Canada
Style - English-Style Mild Ale
Joke of The Day
I was alone on a late train last night when a gorgeous cute girl got on and sat directly across from me. I couldn't help but notice her skirt had ridden up revealing her panties to me. She showed no interest in hiding her charms, her face was expressionless & she exuded an aloof sexuality I could not resist.I dropped to my knees, gradually moving forward with the sole intention of placing my nose & tongue between her parted thighs. As I got closer & could hear the panting get louder I thought to myself,
"I really wish her guide dog would quit that!"
Quote of The Day
"Celebrate what you want to see more of."
- Thomas J. Peters (November 7th, 1942), an American writer.
November Observances
Adopt A Senior Pet Month
American Diabetes Month
Aviation History Month
Banana Pudding Lovers Month
Beard Month (US)
Celebrate Empty Nester Month
Child Safety Protection Month
Diabetic Eye Disease Month
Epilepsy Awareness Month a.k.a. National Epilepsy Month
Family Stories Month
Final Binary Month (3of 3) (0s and 1s)
Gluten-Free Diet Awareness Month
Greens and Plantains Month
Historic Bridge Awareness Month
I Am So Thankful Month
International Creative Child and Adult Month
International Drum (Percussion) Month
International Microfinance Month
Learn Chinese Month
Lung Cancer Awareness Month
MADD's Tie One On For Safety Holiday Campaign (11/16-12/31)
Military Family Appreciation Month
Moustache Month a.k.a. Movember (Australia)
National AIDS Awareness Month
National Adoption Month a.k.a. National Adoption Awareness Month
National Alzheimer's Disease Month
National American Indian Heritage Month (Also see August)
National COPD Awareness Month
National Family Caregivers Month
National Family Literacy Month
National Georgia Pecan Month
National Home Care & Hospice Month
National Hospice Month
National Impotency Month
National Inspirational Role Models Month
National Life Writing Month
National Long-term Care Awareness Month
National Marrow Awareness Month
National Medical Science Liaison (MSL) Awareness & Appreciation Month
National Model Railroad Month
National Native American Heritage Month
National Novel Writing Month
National PPSI AIDS Awareness Month
National Pancreatic Cancer Awareness Month
National Peanut Butter Lovers Month
National Pet Cancer Awareness Month
National Pomegranate Month
National Roasting Month
National Scholarship Month
National Sleep Comfort Month
Native American Heritage Month (Also see August)
No-shave-ember
PTA Healthy Lifestyles Month
Peanut Butter Lovers' Month
Plum Month
Prematurity Awareness Month
Real Jewelry Month
Spinach Month
Squash Month
Sweet Potato Awareness Month (Also see February)
Vegan Month
Worldwide Bereaved Siblings Month
Observances this Week
Novemberfest, First Week in November
Radiologic Technology Week,
First Week in November
National Animal Shelter Appreciation Week,
First Week in November
Dear Santa Letter Week, First Week in November
National Family Week, First Week in November
National Care Week, First Week in November
National Fig Week, First Week in November
National Patient Accessibility Week, First Week in November
World Communication Week, First Week in November
Chemistry Week, First Week in November
Health Information and Technology Week ,First Full Week in November
International Fraud Awareness Week,
First Full Week in November

National Animal Shelter Appreciation Week,
First Full Week in November

National Nurse Practioner's Week,
First Full Week in November

National Rad Tech Week,
First Full Week in November

Give Wildlife A Brake! Week,
First Work Week in November

Intimate Apparel Week,
First Full Work Week in the Months of February, May, August, and November
World Origami Days,
Oct. 24th to Nov. 11th
Sherlock Holmes Weekend,
First Friday through Sunday in November
(Also Third Friday through Sunday in March)
Dear Santa Letter Week, November 7th through 13th
Pursuit of Happiness Week, November 7th through 13th
Historical Events on November 7th
Born on November 7th
630 Constans II, Byzantine emperor (d. 668)
994 Muhammad ibn Hazm, Arab philosopher, historian, jurist, author of Islamic Spain (d. 1069)
1598 Francisco Zurbarán, Spanish painter (d. 1664)
1619 Gédéon Tallemant des Réaux, French writer (d. 1692)
1650 John Robinson, English diplomat (d. 1723)
1656 Walraad the Younger, earl of Nassau-Ottweiler, Governor of Nimegen
1687 William Stukeley, English archaeologist (d. 1765)
1692 Johannes G Schnabel, German author/surgeon (Insel Felsenburg)
1706 Carlo Cecere, Italian composer
1728 Captain James Cook, British naval officer, explorer, and cartographer (d. 1779)
1750 Friedrich Leopold zu Stolberg-Stolberg, German poet (d. 1819)
1758 Edouard viscount de Walckiers, South Netherland banker, politician
1786 Francisco Andrevi y Castellar, Spanish choirmaster and composer of Italian parentage
1797 Silas Horton Stringham, Rear Admiral (Union Navy) (d. 1876)
1805 Thomas Brassey, English civil engineering contractor (d. 1870)
1810 Fritz Reuter, German novelist
1811 Karel J Erben, Czech poet (Bouquet)
1818 Emil du Bois-Reymond, German physician (d. 1896)
1822 Edouard Gregoir, Belgian composer
1828 Ludwig Deppe, composer
1832 Andrew Dickson White, American educator, 1st president of Cornell (d. 1918)
1838 Auguste Villiers de l'Isle-Adam, French writer (d. 1889)
1839 Henry Holmes, composer
1846 Ignaz Brüll, Austrian pianist, composer (d. 1907)
1851 Chris von der Ahe, German born entrepreneur (d. 1913)
1852 Bohdan Borkowski, composer
1855 Edwin H Hall, US physicist (Hall effect)
1856 Semyon Zonovyevich Alapin, Vilna, tied for chess 1st place (1878)
1858 Bipin Chandra Pal, Indian freedom fighter, (d. 1932)
1860 Jean-Baptiste Eugène Estienne, French general (d. 1936)
1861 Jeff Milton, American lawman (d. 1947)
1866 Carl Emil Paul Lincke, German composer, conductor, publisher (Frau Luna)
1867 Maria Sklodowska-Curie, Polish chemist and physicist (discovered radium) (Nobel Prize in physics and in chemistry 1903, 1911) (d. 1934)
1874 Joseph Willoughby, cricketer (2 Tests for South Africa 1895-96)
1875 Mikhail Kalinin, Soviet politician (d. 1946)
1876 Charlie Townsend, English cricketer (d. 1958)
1876 Culbert Olson, Fillmore Utah, (Gov-D-Cal)
1876 Ted Arnold, cricketer (England all-rounder in 10 Tests 1903-05)
1877 Henry Balfour Gardiner, composer
1878 Lise Meitner, Austrian-Swedish physicist (Protactinium) (d. 1968)
1879 Eugeen Yoors, Flemish etcher/glass painter
1879 King Baggot, American actor (d. 1948)
1879 Leon Trotsky (Leib Bronstein), Russian revolutionary and Theorist (d. 1940)
1883 Elder Lightfoot Solomon Michaux, Newport New Va, TV preacher
1886 Aaron Nimzowitsch, Latvian chess player (openings theorist) (d. 1935)
1886 Mark Aldanov (Landau), Russian-French chemist, writer
1888 Chandrasekhara Raman, Indian physicist (Nobel Prize laureate 1930) (d. 1970)
1889 George Davis, Dutch actor (Devil May Care)
1889 Lord Tennyson III, English cricketer (captain)
1890 Jan Matulka American painter (d. 1972)
1893 Leatrice Joy, American actress (d. 1985)
1895 Jakob Kaplan, French head rabbi (1955-81)
1896 Esdras Minville, Quebec writer, economist and sociologist (d. 1975)
1896 Herbert R O'Connor, American politician (Sen-Md), TV narrator (Crime Syndicate)
1897 Herman J. Mankiewicz, American writer, director, and producer (d. 1953)
1897 Ruth Pitter, British poet and 1st woman to receive the Queen's Gold Medal for Poetry (1955)
1898 Raphaël Salem, Greek mathematician (d. 1963)
1899 Yitzhak Lamdan, Russian-born Israeli poet and columnist (d. 1954)
1900 Efrem Kurtz, St Petersburg Russia, conductor (Houston Symph 1948-54)
1901 Norah McGuinness, Northern Irish painter and illustrator (d. 1980)
1902 Rob van der de Bas (Barend Robberts), troubadour (Klucht of the Cow)
1903 Albert Helman (Lou Lichtveld), Suriname politician, novelist
1903 Ary Barroso, Brazilian songwriter (d. 1964)
1903 Dean Jagger, American actor (Albert Vane-Mr Novak, Elmer Gantry) (d. 1991)
1903 Grace Stafford, American actress (d. 1992)
1903 Konrad Lorenz, Austrian zoologistk, ethologist (Man & His Ideas) (Nobel Prize in Physiology or Medicine 1973) (d. 1989)
1903 Lodewijk AM "Lou" Lichtveld (Albert Helman), Suriname author
1905 William Alwyn, English composer (d. 1985)
1906 Eugene Carson Blake, US sec-gen of World council of Churches (1966-72)
1906 Jan Vercammen, Flemish author/chief inspector LO (Primary Education)
1906 Margaret Barbara Lambert, British historian (Saar)
1907 Maurits Mok, Dutch author/poet (Cheese & Bread Game)
1911 Walter Shlomo Gross, journalist
1913 Albert Camus, Algerian author (The Just) (Nobel Prize laureate 1957) (d. 1960)
1913 Alekos Sakellarios, Greek writer and film director (d. 1991)
1914 Archie Campbell, American comedian, writer (d. 1987)
1914 R(aphael) A(loysius) Lafferty, American sci-fi author (Devil is Dead)
1915 Philip Morrison, American scientist (d. 2005)
1916 Joe Bushkin, NYC, jazz pianist (A Couple of Joes)
1917 Andras Mihaly, composer
1918 Billy Graham, American Baptist evangelist (Crusades)
1918 Maria Teresa de Noronha, Portuguese Fado singer (d. 1993)
1918 Paul Aussaresses, French general
1922 Al Hirt, American jazz trumpeter (Greatest Horn in the World) (d. 1999)
1923 Gene Callahan, American film art and production designer (d. 1990)
1923 Matthew Coady, journalist
1924 Wolf Mankowitz, British playwright
1926 Joan Sutherland, Australian operatic soprano (Met Opera)
1927 Hiroshi Yamauchi, Japanese computer game executive (Nintendo), owner (Seattle Mariners)
1927 Ivor Emmanuel, Welsh singer and actor (d. 2007)
1928 Norton Zinder, New York City, NY, biologist (genetic transduction), (d. 2012)
1928 Richard G. Scott, LDS Apostle
1929 Eric R. Kandel, Austrian neuroscientist, recipient of the Nobel Prize in Physiology or Medicine
1929 Jesús de Polanco, Spanish businessman and media tycoon (d. 2007)
1929 Ruggero Mastroianni, film editor
1930 Peter Woods, newsreader
1930 Rudy Boschwitz, (Sen-R-Mn, 1978)
1931 Gerald Humel, composer
1932 Harry Lammertink (Yrrah), Dutch cartoonist (Vrij Netherland)
1933 George Tibbits, composer
1934 Stephen L Neal, (Rep-D-NC, 1975)
1935 Willibrordus S Rendra, Indonesian poet (Ballad orang-orang tertjina)
1936 Barry Newman, Boston Mass, actor (Amy, Deadline, Petrocelli)
1936 Dame Gwyneth Jones, Welsh soprano
1936 Jaap Stobbe, Dutch actor (Dageraad)
1938 Dee Clark, American singer (Hambone, Nobody But You) (d. 1990)
1938 Jim Kaat, American baseball player, pitcher, sportscaster (NY Yankees, Minnesota Twins)
1939 Daniel Manneke, composer
1940 Dakin Matthews, Actor (True Grit)
1940 Guido Provoost, Belgian historian
1942 Jean Shrimpton, British model and actress (Privilege)
1942 Johnny Rivers (Ramistella), American singer and composer (Secret Agent Man)
1943 Boris Gromov, Russian general
1943 Joni Mitchell (Roberta J Anderson), Canadian singer (Clouds)
1943 Judith Frost, British Columbia, artist (To Red, Dust Drawings)
1943 Michael Byrne, English actor
1943 Michael Spence, American economist, Nobel Prize laureate
1943 Stephen Greenblatt, American literary critic
1943 Wensley Haydon-Baillie, English pharmaceutical manufacturer
1944 James Dashow, Chicago, American-Italian composer
1944 Jim Watkins, Phila, actor (Jerry-Magician)
1944 Joe Niekro, American baseball player, knuckler (NY Yankees) (d. 2006)
1944 Ken Patera, American professional wrestler
1944 Luigi Riva, Italian footballer
1945 Earl Boen, American actor
1947 Bob Anderson, English darts player
1947 Sondhi Limthongkul, Thai journalist
1947 Yutaka Fukumoto, Japanese professional baseball player
1948 Alex Ribeiro, Brazilian racing driver
1949 Judy Tenuta, American comedian (Spotlight Cafe)
1949 Steven Stucky, American composer
1950 Alexa Canady, 1st black woman neuro-surgeon, educator
1950 Augusto Gen'un Alcalde, 1st South American Zen teacher
1950 Lindsay Duncan, Actress (Alice in Wonderland)
1951 Dan Duva, boxing promoter/producer (Howard Stern New Years Party)
1951 Nick Gilder, London England, singer (Hot Child in the City)
1952 David Petraeus, American military commander (Iraq), Head of CIA, resigned due affari scandal.
1953 Lucinda Green, British equestrian
1954 Kamal Haasan, Indian actor
1955 Detlef Ultsch, German judoka
1956 Denise Jannah (Zeefuik), Suriname jazz singer (Farmer's Market)
1956 Jonathan Palmer, British Formula One racer
1957 Christopher Knight, American actor (Peter-Brady Bunch, Another World)
1957 Jonathan Palmer, formula-1 racer
1957 Kathy McMillan, long jumper (Olympic-silver-1976)
1957 King Kong Bundy, American professional wrestler
1957 Tony Schiavone, American wrestling announcer
1958 Jack Wyngaard, dancer
1958 Lori Saldaña, American politician
1959 Alexandre Guimarães, Costa Rican football manager
1959 Billy Gillispie, American basketball coach
1960 Tommy Thayer, American guitarist (Kiss)
1961 Dee Hepburn, Actress (Gregory's Girl)
1961 Mintcho Pachov, Bulgaria, 67.5kg weightlifer (Olympic-bronze-1980)
1962 Arend Bouwmeester, Dutch saxophonist (Bob Color)
1962 Tracie Savage, American actress and journalist
1962 Wayne Norman Phillips, Australian cricketer
1963 John Barnes, English footballer
1963 Michael Heidt, Calgary Alberta, hockey defenseman (Team Germany)
1963 Shelly Miller, Youngstown Oh, WPVA volleyballer (US Open-25th-1994)
1963 Todd McKee, actor (Ted-Santa Barbara, Bold & Beautiful)
1964 Dana Plato, American actress (Kimberly-Diff'rent Strokes) (d. 1999)
1964 Gill Holland, American producer
1964 Liam O'Maonlai, Irish vocalist/pianist (Hothouse Flowers-I'm Sorry)
1964 Shannon Whirry, Actress (Me, Myself & Irene)
1965 Sigrun Wodars, German athlete
1966 Andy Tomberlin, Monroe NC, outfielder (NY Mets)
1966 Lisa Canning, Virgin Islands hostess (Entertainment Tonight)
1966 Murphy Logo Su'a, New Zealand cricketer
1967 David Guetta, French DJ
1967 Sharleen Spiteri Scottish singer and songwriter (Texas)
1967 Steve Digiorgio, American musician
1968 Greg Tribbett, American musician (Mudvayne)
1968 Mark Preston, Australian engineer
1968 Russ Springer, American MLB pitcher (Philadelphia Phillies)
1969 Hélène Grimaud, French pianist
1969 Michelle Clunie, American actress
1969 Michelle Morse, American WPVA volleyballer (US Open-13th-1995)
1969 Tanya Dubnicoff, Winnipeg Manitoba, cyclist (Olympics-6th-92, 96)
1970 Andre Hastings, NFL wide receiver (Pittsburgh Steelers, NO Saints)
1970 Andy Houston, American NASCAR driver
1970 Kris(ten) Fillat, San Diego California, field hockey forward (Olympics-96)
1970 Marc Rosset, Swiss tennis player (1992 French Doubles)
1970 Morgan Spurlock, American director and producer (Super Size Me)
1970 Neil Hannon, Northern Irish musician (The Divine Comedy)
1971 Jamie Drummond, Scottish/Canadian Sommelier
1971 Robin Finck, American musician
1972 Christopher Daniel Barnes, American actor (Ross-Day by Day, As World Turns)
1972 Clive B Barnes, Portland Me, actor (Scott Hayden-Starman)
1972 Danny Grewcock, English rugby union player
1972 Emily Porter Lesueur, Glendale California, synchro swimmer (Oly-gold-96)
1972 Jane Taylor, Maitland NSW Aust, tennis star (1995 Futures-Wagga Waga)
1972 Jason London, American actor (Dazed and Confused) ,br>1972 Jeremy London, American actor (Mallrats)
1972 Jimmy Gary, NFL running back (Seattle Seahawks)
1972 Marcus Stewart, English football player
1972 Mike Goldman, Australian media personality
1973 Martín Palermo, Argentine footballer
1973 Yunjin Kim, South Korean actress (Swiri)
1974 Chris Summers, Norwegian drummer (Turbonegro)
1974 Kris Benson, American baseball player, pitcher (Olympics-bronze-96)
1974 Tarek Saleh, linebacker (Carolina Panthers)
1975 Suesan Rajabi, Miss Colorado USA (1996)
1976 Mark Philippoussis, Australian tennis player (140 MPH serve)
1976 Melyssa Ford, Canadian model and actress
1976 One Be Lo, American hip-hop artist
1976 Rob Caggiano, American musician (Anthrax)
1976 Zahir Raheem, American bantamweight boxer (Olympics-96)
1978 Jan Vennegoor of Hesselink, Dutch footballer
1978 Mohamed Aboutrika, Egyptian footballer
1978 Oliver Chris, Actor (Bridget Jones: The Edge of Reason)
1978 Rio Ferdinand, English footballer
1978 Tomoya Nagase, Japanese actor and singer (TOKIO)
1979 Barney Harwood, English television presenter (CBBC)
1979 Danny Fonseca, Costa Rican footballer
1979 Joey Ryan, American professional wrestler
1979 Jon Peter Lewis, American singer
1979 Mike Commodore, American hockey player
1979 Will Demps, American football player
1908 Adam Campbell, Actor (Epic Movie)
1980 Gervasio Deferr, Spanish gymnast
1980 James Franklin, New Zealand cricketer
1980 Luciana Salazar, Argentine model and actress
1981 Anthony Moffat, Scottish musician, writer and film-maker
1981 Anushka Shetty, Indian actress (Tollywood)
1981 Mark Copani, Jordanian/American professional wrestler
1981 Muhammad Hassan, professional wrestler
1982 Rick Malambri, Actor (Step Up 3D)
1985 Lucas Neff, Actor (Jimmy's Fake Girlfriend)
1986 Sol Aranza, Mexican voice actress
1987 Rachele Brooke Smith, Actress (Iron Man 2)
1988 Angela Gacad, Actress (Surviving Christmas)
1989 Alexandra DiNovi, Actress (Purity: A Dark Film)
1990 Marisa Siketa, Actress (The Saddle Club)
1990 Matt Corby, Australian singer
1991 Colton Braun, Actor (Choices)
1992 Christopher Tavarez, Actor (Big Momma's House 2)
1992 Gara Roda, Actress (Madison Class of '64)
2001 Mack Bouwense, Motocross Champion (I'm Never Afraid!)
Died on November 7th