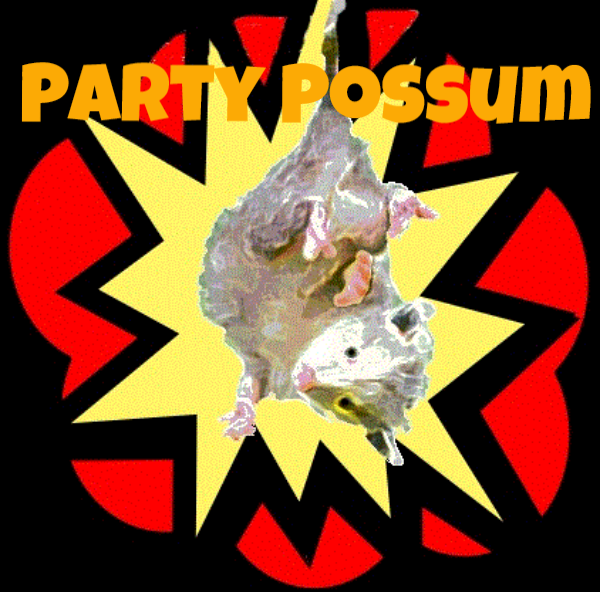 February 10th
Holidays and Celebrations
National Memorial Day of Exiles and Foibe
* (See Below)
St. Paul's Shipwreck day (Malta)
* (See Below)
YMCA Day * (See Below)
Founder's Day (Texas Tech University)
* (See Below)
Half Baked Day
* (See Below)
Aniversary of the Military Industrial Complex Speach
* (See Below)
The Grammy Awards, Date Varies (2013) * CLICK HERE
Election Day (Monaco) (2013) * CLICK HERE
Cliff Burton Day, American musician (b. February 10th, 1962 d. 1986)
Plimsoll Day
Umbrella Day
Cream Cheese Brownie Day
Christian Feast Day of Saint Scholastica
Christian Feast Day of Saint Charalampe
Christian Feast Day of Saint Austreberta
* National Memorial Day of Exiles and Foibe to commemorate (Italy) Remembering the Italian Istrian and Dalmatian exiles and Foibe massacres. (Italy, especially in Trieste)
* St. Paul's Shipwreck day - celebrates the birth of Catholicism in Malta
* YMCA Day (1870) The YWCA is founded (New York City).
* Founder's Day (Texas Tech University) 1923, founded as Texas Technological College in Lubbock, Texas.
* Aniversary of the Military Industrial Complex Speach - President Dwight Eisenhower (1954) warns against United States intervention in Vietnam.
* Half Baked Day, Celebrated on February 10th - Halfway to 4/20.
Fête de la Thimelé Translation: Rose Daphne Day (French Republican)
The 22nd day of the Month of Pluviôse in the French Republican Calendar
Toast of The Day
"Drink to the girls and drink to their mothers,
Drink to the fathers and to their brothers;
Toast their dear healths as long as you're able,
And dream of their charms while under the table."
- Anonymous
Drink of The Day
Agent Orange
1 shot vodka
1/2 shot grand marnier
1/4 shot triple sec
dash orange juice
Blend with ice, serve in a highball glass
Wine of The Day
Prix 2006 Reserve, Estate Bottled, Vichy Vineyard "Block 4"
Style - Merlot
Napa Valley
$60
Kosher
Beer of The Day
Mocha Porter
Brewer - Rogue Ales, Newport, Oregon, USA
Style - American Porter
ABV - 5.3%
Joke of The Day
A guy walks into a bar with his dog on a leash the barman says, "Geez that's a weird dog: he's stumpy-legged, pink, and doesn't have a tail, but I bet my rottweiler would beat the heck out of it."
50 bucks is laid down. Out in the yard the rottweiler gets mauled to pieces.
Another drinker says his pit bull will win but the bet is 100 bucks.
Another trip to the yard and when it's all over there are bits of pit-bull terrier all over the place. The drinker pays up and says, "Say what breed is that anyway?"
The owner says, "Until I cut his tail off and painted it pink it was the same breed as every other alligator."
Quote of the Day
"Booze may not be the answer, but it helps you to forget the question"
- Henry Mon
Whisky of The Day
Wasmund's Single Malt Whisky
$40
February Observances
AMD/Low Vision Awareness Month
Adopt A Rescued Rabbit Month
Aggressive Driving Month
American Heart Month
National Heart Healthy Month
American History Month
An Affair to Remember Month
Avocado and Banana Month
Bake for Family Fun Month
Beans (Dried and Fresh) Month
Berry Fresh Month
Black History Month
Burn Awareness Month
Canned Food Month
Celebration of Chocolate Month
Creative Romance Month
Dog Training Education Month
Exotic Vegetables and Star Fruit Month
Fabulous Florida Strawberry Month
From Africa to Virginia Month
National Get To Know An Independent Real Estate Broker Month
Grapefruit Month
Great American Pie Month a.k.a American Pie Month
International Boost Self-Esteem Month
International Expect Success Month
International Friendship Month
International Hoof-care Month
Jobs in Golf Month
Library Lovers' Month
Marfan Syndrome Awareness Month
Marijuana Awareness Month
National African American History Month
National Bird Feeding Month
National Black History Month
National Care About Your Indoor Air Month
National Cherry Month
National Children's Dental Health Month
National Condom Month
National Embroidery Month
National Fiber Focus Month
National Grapefruit Month
National Hot Breakfast Month
National Laugh-Friendly Month
National Mend A Broken Heart Month
National Parent Leadership Month
National Pet Dental Health Month
National Snack Food Month
National Teen Dating Violence Awareness Month
National Therapeutic Recreation Month
National Time Management Month
National Weddings Month
National Wild Bird Feeding Month
Parent Leadership Month, Natl
Plant The Seeds Of Greatness Month
Potato Lover's Month
Pull Your Sofa Off The Wall Month
Relationship Wellness Month
Responsible Pet Owner's Month
Return Shopping Carts to the Supermarket Month
Senior Independence Month
Spay/Neuter Awareness Month
Spiritual Teachers Month
Spunky Old Broads Month
Sweet Potato Month
Truck Month (GM)
Wise Health Care Consumer Month
Worldwide Renaissance of the Heart Month
Youth Leadership Month
Observances Week
Dump Your Significant Jerk Week, The Week Before Valentines Day
Congenital Heart Defect Awareness Week, Second Week of February
Have A Heart for A Chained Dog Week, Second Week of February
Risk Awareness Week, Second Week of February
Great American Pizza Bake, Second Week of February
Kraut and Frankfurter Week, Second Week of February
Love Makes the World Go Round, But Laughter Keeps Us From Getting Dizzy Week, Second Week of February
World AG Expo, Second Week of February
World Duchenne Muscular Dystrophy Awareness Week, Second Week of February
Celebration of Love Week, Second Full Week of February
Children of Alcoholics Week, Second Full Week of February
Jell-O Week, Second Full Week of February
Love a Mench Week, Second Full Week of February
National Pancake Week, Second Full Week of February
International Flirting, Week of Valentines Day
Random Acts of Kindness Week, Second Full Week of February
Historical Events on February 10th
Born on February 10th
Died on February 10th