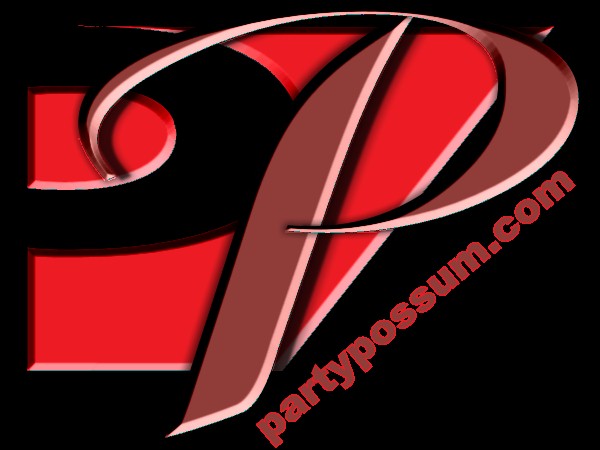 January 16th
Holidays and Celebrations
Religious Freedom Day (USA) * (see below)
Teacher's Day (Thailand)
Flag Day (Israel) * CLICK HERE
National Nothing Day AKA Nothing Day (USA)
World Religion Day
Haru-No-Yabuiri (Japan)
John Chilembwe Day (Malawi)
National Day of Peace (El Salvador)
Pongal (Tamil nadu, India)
John Carpenter's Birthday, American film director
Anniversary of the first American - Iraq war. The United States goes to war with Iraq, beginning the Gulf War (U.S. Time). Appreciate A Dragon Day
Appreciate A Dragon Day
International Hot & Spicy Food Day
Nationa Fig Newton Day
Feast of Berard of Carbio
Feast of Saint Fursey
Feast of Honoratus of Arles
* Great Alaska Beer and Barleywine Festival (2of2)(2010)
* Toba Ebisu (parades and shrines) Kyoto, Osaka, and Fukuoka, Japan (2of 3) (Mid Jan)
* Martin Luther King Jr Day (observed) , 3rd Monday in January. (2013 - January 21st)
* Religious Freedom Day (USA) AKA National Religious Freedom Day in the United States, to commemorate the adoption of Thomas Jefferson's landmark Virginia Statute for Religious Freedom in 1786
Carnival Season (Christianity) January 6th to the Tuesday before Ash Wednesday A celebration period proceeding the Fast of Lent
Plomb Day Translation Lead Day (French Republican)
The 27th day of the Month of Nivose in the French Republican Calendar
Toast of The Day
"Here's a toast to the roast that good fellowship lends,
With the sparkle of beer and wine;
May its sentiment always be deeper, my friends,
Than the foam at the top of the stein."
- Unknown
Drink of The Day
White Russian
1 Part Vodka
1 Part Kahlua
Fill with Cream
Roll between mixing cups to blend ingredients
Wine of The Day
Du Von 2008 Cabernet Sauvignon
Style - Cabernet Sauvignon
Robertson
$15
Beer of The Day
Sierra Nevada Porter
Brewer - Sierra Nevada Brewing ; Chico, California, USA
Style - American Porter
ABV - 5.6%
Joke of The Day
Any married man should forget his mistakes.
There is no use in two people remembering the same thing.
Quote of the Day
"The hard part about being a bartender is figuring out who is drunk and who is just stupid."
- Richard Braunstein
Whisky of The Day
Forty Creek John K. Hall Small Batch Reserve Whisky
$60
January Celebrations
Apple and Apricots Month
Artichoke and Asparagus Month
Be Kind to Food Servers
Bread Machine Baking Month
California Dried Plum Digestive Health Month
Carnival Season (Starting January 6th)
Celebration of Life Month
Cervical Cancer Awareness Month
Cervical Cancer Screening Month
Cherry Blossom Festival in Okinawa, Japan, a very colorful festivals every January in Nago since 1928.
Coffee Gourmet International Month
Family Fit Lifestyle Month
Financial Wellness Month
First Binary Month (1of 3) (0s and 1s)
International Brain Teaser Month
International Change Your Stars Month
International Creativity Month
International New Years Resolutions Month for Businesses
International Quality of Life Month
International Wayfinding Month
International Wealth Mentality Month
National Bath Safety Month
National Be On-Purpose Month
National Birth Defects Prevention Mont
National Blood Donor Month
National Book Blitz Month
National Braille Literacy Month
National Candy Month
National Child-Centered Divorce Awareness Month
National Clean Up Your Computer Month
National Egg Month
National Get Organized Month
National Glaucoma Awareness Month
National Hobby Month
National Hot Tea Month
National Lose Weight, Feel Great Month
National Mail Order Gardening Month
National Meat Month
National Mentoring Month
National Oatmeal Month
National Personal Self-Defense Awareness Month
National Polka Music Month
National Poverty in America Awareness Month
National Radon Action Month
National Skating Month
National Slavery and Human Trafficking Prevention Month
National Soup Month
National Stalking Awareness Month
National Thank You Month
National Volunteer Blood Donor Mont
National Wheat Bread Month
Prune Breakfast Month
Resolve to Eat Breakfast Month
National Returns Month
Rising Star Month
Self-Love Month
Self-help Group Awareness Month
Shape Up US Month
Thaipusam - Festival of Faith in Batu Caves, Malaysia
Thyroid Awareness Month
Tubers and Dried Fruit Month
World Buskers Festival in Christchurch, New Zealand.
Week Celebrations
International Snowmobile Safety and Awareness Week Starting second Friday of January
National Soccer Coaches of America Week 5 Days Starting the second Friday in January
National Vocation Awareness Week Starting Second Saturday of January
Cuckoo Dancing Week January 11th - 17th
National Fresh Squeezed Juice Week January 17th to 23rd
Week of Christian Unity January 18th to 25th
Snowfest Third Week in January
Hunt for Happiness Week Third Week in January
Historical Events on December 16th
Born on December 16th
1245 Edmund Crouchback, son of Henry III of England (d. 1296)
1409 René I of Naples (d. 1480)
1477 Johannes Schöner, German astronomer and cartographer (d. 1547)
1501 Anthony Denny, confidant of King Henry VIII of England (d. 1559)
1587 Alexander Adriaenssen, Flemish painter
1616 François de Vendôme, duc de Beaufort, French soldier (d. 1669)
1626 Lucas Achtschellinck, Flemish painter (d. 1699)
1634 Dorthe Engelbrechtsdatter, Norwegian poet (d. 1716)
1672 Francesco Mancini, composer
1675 Louis de Rouvroy, duc de Saint-Simon, French writer (d. 1755)
1697 Richard Savage, English poet
1728 Niccolò Piccinni, Italian composer (Buona Figliuola) (d. 1800)
1749 Vittoria A Alfieri, Italian count/poet (Maria Stuarda)
1757 Samuel McIntire, woodcarver/architect (architect of Salem)
1804 Karl August Krebs, composer
1807 Charles Henry Davis, American Civil War Admiral (Union Navy) (d. 1877)
1815 Adolph Trube, composer
1815 Henry Wagner "Old Brains" Halleck, American Civil War Maj-General (Union Army)(d. 1872)
1821 John C. Breckinridge, U.S. Vice-President and Confederate general (d. 1875)
1834 Albert Lindley Lee, Brigadier General (Union volunteers), died in 1907
1834 Robert R. Hitt, American politician (d. 1906)
1836 King Francis II of the Two Sicilies (d. 1894)
1837 James Phillip Simms, Brigadier General (Confederate Army), died in 1887
1838 Franz Brentano, German philosopher and psychologist (d. 1917)
1844 Ismail Qemali, Albanian nationalist (d. 1919)
1847 Kálmán Mikszáth Hungary, writer (Wonderparaplu)
1853 Gen Sir Ian Hamilton, British military commander (d. 1947)
1853 Vladimir Sergeyevich Solovyov, Russian philosopher (d. 1900)
1853 Andre Michelin, French industrialist (Michelin) (d. 1931)
1853 Johnston Forbes-Robertson, English actor and theatre manager (Kathleen) (d. 1937)
1864 Frank Bacon, actor/author (Lightnin)
1868 Cyril Metodej Hrazdira, composer
1870 Wilhelm Normann, German chemist (hardening of oils)
1872 Edward Gordon Craig, English actor, producer, director and scenic designer (On the art of theatre) (d. 1966)
1872 Henri Busser, French composer (d. 1973)
1873 Boyd Alexander, English explorer
1874 Robert W. Service, Canadian poet (Cremation of Sam McGee) (d. 1958)
1875 Leonor Michaelis, German enzyme kinetic theorist (d. 1947)
1878 Robert Garbe, German poet (Gorniek)
1878 Harry Carey, American silent film actor (Aces Wild, Border Cafe, Air Force) (d. 1947)
1885 Wladyslaw Raczkiewicz, president of Poland (1939-40)
1885 Zhou Zuoren, Chinese writer (d. 1967)
1886 John Hamilton, American actor (Perry White-Superman) (d. 1958)
1888 Osip Brik, Russian writer (d. 1945)
1890 Karl Freund, Czech/Austrian cameraman/director
1890 Lloyd Bacon, San Jose CA, actor (Charlie Chaplin)
1893 Daisy Kennedy, Australian violinist (d. 1981)
1893 Henry C Rümke Dutch psychiatrist (Periods in Man's Life)
1894 Guy Chamberlin, early NFL end/coach (Canton, Frankford, Cards)
1894 Irving Mills, American jazz music publisher (d. 1985)
1895 Nat Schachner, American author (d. 1955)
1896 Ruth Rose, American screenwriter (d. 1978)
1897 Carlos Pellicer, Mexican poet (d. 1977)
1898 Irving Rapper, UK-US film director (d. 1999)
1898 Margaret Booth, American film editor (d. 2002)
1901 Frank Zamboni, American inventor (d. 1988)
1901 Fulgencio Batista, Cuban leader (1933-44, 1952-59) (d. 1973)
1902 Evelyn Levine, composer
1902 Eric Liddell, Scottish runner (Olympic-gold-1924) (d. 1945)
1903 William Grover-Williams, English-French racing driver and WWII resistance fighter (d. 1945)
1904 Max Vredenburg, composer
1905 Ernesto Halffter, Spanish composer and conductor (d. 1989)
1906 Clement Greenberg, art critic
1906 Diana Wynyard, British actress (Cavalcade) (d. 1964)
1907 Alexander Knox, Canada, actor (Gorky Park, 2 of a Kind)
1907 Paul Nitze, American government official (d. 2004)
1907 Phillip Humphrey Vellacott, classicist
1907 Alexander Knox Canada, actor (Gorky Park, 2 of a Kind)
1907 Phillip Humphrey Vellacott classicist
1907 Alexander Knox, Canadian actor (d. 1995)
1907 Paul Nitze, American government official (d. 2004)
1908 Ethel Merman, American actress and singer (Anything Goes, Call Me Madam, It's a Mad, Mad, Mad, Mad World) (d. 1984)
1908 Günther Prien, German World War II submarine captain (d. 1941)
1910 David McCampbell, US pilot/captain (WWII-Pacific-downed 34 Japanese planes)
1910 Dizzy Dean, American baseball player (d. 1974)
1911 Gilbert Gadoffre, French scholar
1911 Jay Hanna "Dizzy" Dean, HOF baseball pitcher (St Louis Cardinals)
1911 Roger Lapébie, French cyclist (d. 1996)
1911 Eduardo Frei Montalva, Chilean politician (1964-70) (d. 1982)
1912 Franz Tumler, Austria, author/novelist (Cloak, Aufruf)
1914 Roger Aubert, Belgium, church historian (Le Pontificat de Pie IX)
1914 Roger Wagner, American choral musician (d. 1992)
1915 Leslie H. Martinson, American television and film director.
1916 Frederick Stewart, British geologist
1916 Philip Lucock, Australian politician and Presbyterian minister (d. 1996)
1917 Buddy Lester, Chicago Ill, actor (Nick-Phil Silvers Show)
1917 Carl Karcher, founded the Carl's Jr. hamburger chain (d. 2008)
1918 Clem Jones, Lord Mayor of Brisbane, Australia (d. 2007)
1918 Nel Benschop, Dutch poet (d. 2005)
1918 Allan Ekelund, Swedish film producer (d. 2009)
1918 Stirling Silliphant, American writer (d. 1996)
1919 Bob Boucher, Kent Ohio, orchestra leader (Music on Ice)
1920 Elliot Reid, New York City NY, actor (Gentlemen Prefer Blondes)
1920 Alberto Crespo, Argentine racing driver (d. 1991)
1920 Elliott Reid, American actor
1921 Francesco Scavullo, American photographer (d. 2004)
1922 Ernesto Bonino, Italian singer (d. 2008)
1923 Anthony Hecht, American poet (d. 2004)
1923 Gene Feist, American stage actor and producer
1923 Martin Stokken, Norway, nordic relay (Olympic-silver-1952)
1923 Roy Lanham, rocker (Sons of the Pioneers)
1923 Willem Aantjes, Dutch politicial leader (CDA)
1924 Katy Jurado, Mexican actress (High Noon, Trapeze, Barabbas, AKA Pablo) (d. 2002)
1926 John "Jack" Layden, local politician
1928 Ezra Sims, composer
1928 John William Fozard, aircraft designer
1928 Pilar Lorengar, Spanish soprano (d. 1996)
1928 William Kennedy, American author
1929 Allard Lowenstein, radical (Students for Democratic Action)
1929 Francesco Scavullo, Staten Island NY, celebrity photographer
1929 Tage Nielsen, composer
1929 G.T. (Granville) Hogan
1930 Norman Podhoretz, Brooklyn NY, author/editor (New York Post)
1930 Clarence Ray Allen, American murderer (d. 2006)
1930 Norman Podhoretz, US writer, foreign policy adviser
1931 Johannes Rau, German politician (d. 2006)
1931 Vladimir Skutina, writer playwright/journalist
1932 Jim Berry, cartoonist (Berry's World)
1932 Dian Fossey, American zoologist (Gorillas in the Mist) (d. 1985)
1933 Oleg Grigoryevich Makarov, USSR, cosmonaut (Soyuz 12, 18A, 27, T-3)
1933 Susan Sontag, American writer (Benefactor, 1966 Pol Award) (d. 2004)
1934 Richard Wernick, Boston Mass, composer
1934 Bill Alexander, (Representative-D-AR, 1969)
1934 Marilyn Horne, American opera singer
1935 A.J. Foyt, American race car driver and team owner (Indy 500 1961, 64, 67, 77)
1936 Michael White, theater/film producer (From Russia With Love)
1937 Bob Bogle, Portland, rock bassist/guitarist (Ventures-Batman Theme)
1937 Conny Vandenbos, Dutch singer (My rose, my little rose)
1937 Lorraine Bayly, Australian actress
1937 Luiz Bueno, Brazilian racing driver
1938 Jô Soares, Brazilian author, musician and TV personality
1938 Michael Pataki, Youngstown Ohio, actor (Get Christie Love)
1939 Cliff Thorburn, English snookers player
1941 Christine Janes, tennis player
1941 Richard Bohringer, Paris France, actor (Diva, I Married a Shadow)
1941 Tÿmen G J "Tim" Beekman actor (Nosferatu)
1942 William Francis, Musician (Dr. Hook and the Medicine Show)
1942 Tony P Hall (Representative-D-OH, 1979)
1942 Barbara Lynn, American singer
1942 René Angélil, Canadian music executive
1943 Brian Ferneyhough, British composer
1943 Gavin Bryars, English composer and double bassist
1944 Chris de Marigny, painter/designer
1944 Ronnie Milsap, American singer and songwriter (Any Day Now, Legend in My Time)
1944 Jim Stafford, American singer and songwriter (Spiders & Snakes, My Girl Bill)
1946 Michael L Coats, Sacramento CA, Captain USN/astronaut (STS 41-D, 29, 39)
1946 Kabir Bedi, Indian actor (Thief of Baghdad, Terminal Entry)
1946 Katia Ricciarelli, Italian soprano
1947 Georgette Mosbacher, CEO (La Prairie cosmetics)
1947 Harvey Proctor, British politician
1947 Juliet Berto, Grenoble France, actress (Le Sex Shop)
1947 Magdalen Nabb, British author (d. 2007)
1947 Dr. Laura Schlessinger, American radio talk show host (Go take on the day)
1948 Anatoli Yakovlevich Solovyov, Riga, cosmonaut (TM-5,9,15,26, STS 71)
1948 Christopher Moran, English financier/multi-millionaire
1948 Dalvanius Prime, New Zealand entertainer (d. 2002)
1948 Cliff Thorburn, Canadian snooker player
1948 John Carpenter, American film director (Halloween, The Thing)
1948 Ruth Reichl, American magazine editor
1949 Andrew Refshauge, Australian politician, Deputy Premier of New South Wales
1950 Debbie Allen, Houston Tx, dancer/actress
1950 Jesse Dizon, Oceanside CA
1950 Caroline Munro Windsor England, actress (Spy Who Loves Me)
1950 Jesse Dizon, Oceanside CA
1950 Brian Castro, Australian author
1950 Caroline Munro, British actress (Spy Who Loves Me)
1950 Damo Suzuki, Japanese singer (Can)
1950 Debbie Allen, American dancer, choreographer (3 Girls 3, Lydia-Fame), and actress (The Old Settler)
1950 Robert Schimmel, American Comedian
1951 Richard Thompson, rocker (BT Express-Here Comes the Express)
1951 Glenn Ordway, American radio talk show host
1952 King Fuad II of Egypt
1952 Roberta Baskin, NY, correspondent (48 Hours)
1952 Lloyd Blaine Hammond Jr, NASA astronaut, Major USAF/astronaut (STS 39, 64)
1953 Robert Jay Mathews, American neo-Nazi (d. 1984)
1955 Jerry M Linenger, NASA Astronaut, PhD/Commander (STS 81/84)
1956 Ivan Safronov, Russian journalist (d. 2007)
1956 Jennifer Dale, Canadian actress
1956 Martin Jol, Dutch football manager
1956 Wayne Daniel, cricketer (West Indies fast bowler 1976-84)
1956 Martin Jol, Dutch football manager
1957 Ricardo Darin, Argentine actor (The Secret in Their Eyes)
1958 Anatoli Boukreev, Russian climber (d. 1997)
1958 Lena Ek, Swedish politician
1959 Sade [Helen Folsade Ady], Nigerian-born singer(Smooth Operator, Sweetest Taboo; Grammy 1986-Best new singer)
1959 Juanita Bynum, American televangelist
1961 Jill Sobule, American singer-songwriter
1961 Paul Raven, English musician (Killing Joke) (d. 2007)
1962 Jan Koster, Dutch drummer (Sleeze Beez-Powertool)
1962 Joel Fitzgibbon, Australian Labor Party politician
1962 Kevin Ross, NFL safety (Atlanta Falcons, Kansas City Chiefs)
1962 Paul Webb, British musician (Talk Talk, .O.rang)
1962 Tracey Moore, voice actress
1963 James May, English television presenter (Top Gear)
1964 Gail Graham, Vanderhoof BC, LPGA golfer (1995 Fieldcrest Cannon)
1964 Trevor Barsby, cricketer (Queensland opening batsman since 1984-85)
1964 Mark Collins, NFL cornerback/safety (New York Giants, Kansas City Chiefs, Green Bay Packers)
1965 Maxine Jones, American singer (En Vogue)
1965 Jill Sobule, American singer-songwriter
1966 Anthony Washington, Glasgow Montana, discus thrower (Olympics-4th-96)
1966 (Black)Jack McDowell, Van Nuys CA, pitcher (New York Yankees, White Sox, Indians)
1967 Jeff Branson, Waynesboro MI, infielder (Cincinnati Reds)
1968 David Chokachi, American actor (Baywatch, Witchblade)
1969 Chelan Kozak, Revelstoke BC, equestrian (Olympics-96)
1969 Dead, Swedish black metal vocalist (Mayhem) (d. 1991)
1969 Neil Back, England rugby player
1969 Roy Jones Jr., American boxer (Olympics-silver-1988)
1970 Garth Ennis, Irish comic book author
1970 Don MacLean, NBA forward (New Jersey Nets, Denver Nuggets)
1970 Brendan O'Hare, Scottish drummer (Teenage Fanclub, Telstar Ponies)
1970 Ron Villone, American baseball player (San Diego Padres)
1971 Michel Kreek, Dutch soccer player (Ajax)
1971 Scott Williams, Orange California, field hockey defender (Olympics-96)
1971 Ulrich van Gobbel, Suriname/Dutch soccer player (Feyenoord)
1971 Josh Evans actor (Ricochet, The Doors)
1971 Jukka-Pekka Nummi WLAF cornerback (Scottish Claymores)
1971 Junior Bryant, NFL defensive end (San Francisco 49ers)
1971 Sergi Bruguera, Spanish tennis player
1972 Dameon Clarke, Actor (Dragon Ball Z)
1972 Desiree Leipham, Spokane Wash, WPVA volleyballer (Nationals-17th-1995)
1972 Joe Horn, American football player (Kansas City Chiefs)
1972 Richard T. Jones, American actor (Collateral)
1972 Salah Hissou, Moroccan long-distance runner
1972 Lee McIntyre, Peak Hill Australia, golfer (T3 1995 New South Wales Trainee Champ)
1972 Alen Peternac, Croatian footballer
1972 Ang Christou, Australian rules footballer
1972 Dameon Clarke, Canadian actor
1972 Ezra Hendrickson, Vincentian footballer
1972 Greg Page, Australian musician and actor
1972 Ruben Bagger, Danish footballer
1972 Salah Hissou, Moroccan long-distance runner
1972 Yuri Drozdov, Russian footballer
1973 Eriko Tamura, Actress (Dragonball: Evolution)
1973 Mario Bates, NFL-running back (New Orleans Saints)
1973 Willie Whitehead, CFL defensive end (Hamilton Tiger Cats)
1973 Josie Davis, American actress (Sarah-Charles in Charge, The Ascent)
1974 Kate Moss, English model (Calvin Klein)
1974 Marlon Anderson, American baseball player
1975 Gillian Iliana Waters, American actress
1975 Greg Strause, American visual effects creator
1976 Trisha Stillwell, Miss USA-Oklahoma (1997, top 10)
1976 Viktor Maslov, Russian racing driver
1976 Martina Moravcová, Slovak female swimmer
1977 Jeff Foster, American basketball player
1977 Ariel Zeevi, Israeli judoka
1978 Alfredo Amézaga, Mexican baseball player
1979 Brenden Morrow, Canadian ice hockey player
1979 Jason Ward, Canadian ice hockey player
1979 Aaliyah, American R&B singer/actress (Rock the Boat) (d. 2001)
1980 Albert Pujols, Dominican-born baseball player
1980 Lin Manuel Miranda, American actor, composer, lyricist (In The Heights)
1980 Michelle Wild, Hungarian model
1980 Seydou Keita, Malian footballer
1981 Nick Valensi, American guitarist (The Strokes)
1981 Bobby Zamora, English footballer
1982 Birgitte Hjort Sørensen, Actress (Marie Krøyer)
1982 Samuel Preston, British singer (The Ordinary Boys)
1982 Tuncay Sanli, Turkish footballer
1983 Emanuel Pogatetz, Austrian footballer
1984 Jared Slingerland, Canadian musician
1984 Stephan Lichtsteiner, Swiss footballer
1985 Jonathan Richter, Danish professional football midfielder
1985 Joe Flacco, American football player
1986 Mason Gamble, actor (Dennis the Menace, Rushmore)
1986 Paula Pareto, Argentine judoka
1987 Lauren McAvoy, British fashion model
1988 Nicklas Bendtner, Danish footballer
1989 Travis Caldwell, Actor (Family Karma)
1989 Yvonne Zima, American actress (The Long Kiss Goodnight)
1990 Chelsea Makela, Actress (Dance Flick)
1991 Matt Duchene, Canadian hockey player
1992 Robert Wagner, Actor (Blind Ambition)
1993 Illia Afanasiev, Film Compositor (Universal Soldier: Day of Reckoning)
1994 Charlotte Best, Actress (Home and Away)
1996 Braeden Kennedy, Actor (Chickenfüt)
1998 Manon Chevallier, Actress (La Vie en Rose)
Died on December 16th