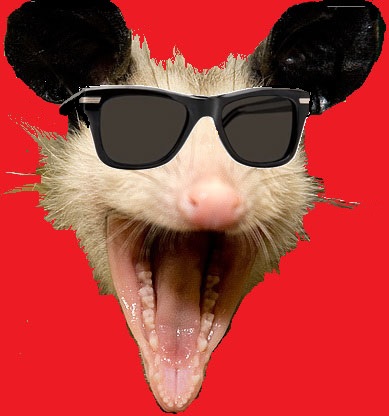 Holidays and Festivals
Liberation Day (Uganda)
Juan Santamaría Day * (See Below)
Eight Track Tape Day
National Pet Day
The Most Boring Day in History * (see below)
International "Louie Louie" Day
World Parkinson's Disease Day
Barbershop Quartet Day
National Submarine Day
Christian Feast Day of Antipas of Pergamum (Greek Orthodox Church)
Christian Feast Day of Gemma Galgani
Christian Feast Day of Godeberta
Christian Feast Day of Guthlac
Christian Feast Day of Stanislaus of Szczepanów
* Classic City Brew Fest - Athens GA (2010)
* Juan Santamaría Day, anniversary of his death in the Second Battle of Rivas. (Costa Rica)
* The Most Boring Day In History Was said to be April 11th, 1954
Scientist William Tunstall-Pedoe developed a software to determine that April 11th, was the most boring day ever. Usually in other days, someone famous was born, someone notorious died, or something significant happened. On April 11th, 1954, a Sunday, was nothing was found. Tunstall- Pedoe used his sophisticated search engine, True Knowledge.
"It occurred to us that we are able to objectively measure the importance of every day in history. Some days are highly eventful and on some days far less happens and we can also objectively estimate the importance of these events. For fun we wrote the program and set it going. When the results came back the winner (or perhaps loser) was April 11th, 1954 – a Sunday in the 1950s. Nobody significant died that day, no major events apparently occurred and although a typical day in the 20th century has many notable people being born, for some reason that day had only one who might make that claim: Abdullah Atalar – a Turkish academic."
Fête de la Romaine Translation: Romaine lettuce Day (French Republican)
The 22nd day of the Month of Germinal in the French Republican Calendar
Toast of The Day
"Thirst is a shameless disease,
so here's to a shameful cure."
- Unknown
Drink of The Day
Harvey Wallbanger
5 parts orange juice
2 parts vodka
1 part galliano
Pour vodka and orange juice over ice cubes stir then layer the galliano on top
Wine of The Day
Firesteed (2008) Pinot Gris
Style - Pinot Gris
Oregon, USA
$15
Beer of The Day
Behemoth
Brewer - Three Floyds Brewing Co. LLC, Munster, Indiana, USA
Style - Imperial Red Ale
Joke of The Day
A real woman is a man's best friend. She will never stand him up and never
let him down. She will reassure him when he feels insecure and comfort him
after a bad day.
She will inspire him to do things he never thought he could do; to live
without fear and forget regret. She will enable him to express his deepest
emotions and give in to his most intimate desires.
She will make sure he always feels as though he's the most handsome man in
the room and will enable him to be the most confident, sexy, seductive, and
invincible. . .
No wait... Sorry... I'm thinking of beer. That's what beer does... Never
mind.
Quote of The Day
"To win, all you need to do is get up one more time than you fall down."
-Unknown
April Observances
ASPCA Month
Alcohol Awareness Month
Amateur Radio Month
Atlanta Food & Wine Month
Brussels Sprouts and Cabbage Month
Cancer Control Month
Celebrate Diversity Month
Community Spirit Days
Confederate History Month
Couple Appreciation Month
Cranberries and Gooseberries Month
DNA, Genomics and Stem Cell Education and Awareness Month
Defeat Diabetes Month
Emotional Overeating Awareness Month
Facial Protection Month
Fair Housing Month
Financial Literacy Month
Fresh Florida Tomatoes Month
Frog Month
Get Yourself Tested Month
Global Child Nutrition Month
Grange Month
Holy Humor Month
Home Improvement Time (April-Sept.30)
Honor Society Awareness Month (Different Sponsor to March)
IBS (Irritable Bowel Syndrome) Month
Informed Woman Month
Injury Prevention Month
International Cesarean Awareness Month
International Customer Loyalty Month
International Daffynitions Month
International Guitar Month
International Twit Award Month
Jazz Appreciation Month
Keep America Beautiful Month
Lawn and Garden Month
Learn Thai Month
Library Snapshot Month
Math Awareness Month
Month of the Military Child
Month of the Young Child
National African American Women's Fitness Month
National Autism Awareness Month
National Car Care Month
National Card and Letter Writing Month
National Child Abuse Prevention Month
National DNA & Genomics & Stem Cell Education & Awareness Month
National Decorating Month
National Donate Life Month
National Garden Month
National Grilled Cheese Sandwich Month
National Humor Month
National Kite Month
National Knuckles Down Month
National Landscape Architecture Month
National Multiple Birth Awareness Month
National Occupational Therapy Month
National Oral Health Month
National Parkinson's Awareness Month
National Pecan Month
National Pest Management Month
National Pet First Aid Awareness Month
National Pet Month
National Poetry Month
National Prepare Your Home To Be Sold Month
National Rebuilding Month
National Sarcoidosis Awareness Month
National Sexual Assault Awareness and Prevention Month
National Sexually Transmitted Diseases (STDs) Education and Awareness Month
National Stress Awareness Month
National Welding Month
National Welding Month
National Youth Sports Safety Month
Patient Safety Awareness Month
Pharmacists War on Diabetes Month
Physical Wellness Month
Prematurity Awareness Month
Prevent Lyme in Dogs Month
Prevention of Animal Cruelty Month
Procrastination Awareness Month
Records and Information Management Month
Rosacea Awareness Month
School Library Media Month
Southern Belles Month
Soy Foods Month
Sports Eye Safety Month
Straw Hat Month
Testicular Cancer Awareness Month
Tomatillo and Asian Pear Month
Women's Eye Health and Safety Month
Workplace Conflict Awareness Month
World Habitat Awareness Month
Worldwide Bereaved Spouses Awareness Month
Observances this Week
American Indian Awareness Week,
Second Week of April
Garden Week,
Second Week of April
National Animal Control Appreciation Week,
First Full Week of April

National Blue Ribbon Week (Child Abuse),
First Full Week of April

National Public Health Week,
First Full Week of April

National Week of the Ocean,
First Full Week of April

National Window Safety Week,
First Full Week of April
The Masters Tournament,
Second Wednesday through Sunday in April
YoYo & Skill Toy Weekend,
Second Friday and Saturday of April
National Week of the Ocean,
Usually the Week of April 6th
Historical Events on April 11th
Born on April 11th
Died on April 11th
678 Donus, Italian Pope (676-78)
1034 Romanus III Argyrus, Byzantine emperor (1028-34), assasinated by wife (b. 968)
1165 Stephen IV, King of Hungary (b. 1133)
1240 Llywelyn ab Iorwerth the Great, King of Gwynedd, Wales (1194-1240)
1500 Michael T Marullus, Greeks poet, drowns
1512 Gaston de Foix, French pretender to Navarra throne, dies in battle
1554 Thomas Wyatt the younger, English rebel (b. 1521)
1612 Edward Wightman, English Baptist preacher (b. 1566)
1612 Emanuel van Meteren, Flemish historian (b. 1535)
1626 Marin Getaldic, Croatian mathematician (b. 1568)
1648 Matthaus Apelles von Lowenstern, composer
1712 Richard Simon, French Biblical critic (b. 1638)
1723 John Robinson, English diplomat (b. 1650)
1729 Manuel de Egues, composer
1783 Nikita I Panin, Russian earl/ambassador in Denmark
1798 Karl Wilhelm Ramler, German poet (b. 1725)
1810 Jakob Zupan, composer
1812 Gottlieb Schick, German painter (Opfer Noachs)
1838 Pieter L Uys, South African pioneer (Great Pull), murdered
1839 John Galt, Scottish writer (Last of the Lairds)
1842 John England, bishop of Charleston Carolina
1853 Louis Emmanuel Eadin, composer
1854 Karl Adolph von Basedow, German DR (Ziekte van Basedow)
1856 Juan Santamaría, national hero of Costa Rica (b. 1831)
1861 Francisco González Bocanegra, Mexican poet (b. 1824)
1873 Edward Canby, U.S. general (b. 1817)
1875 Heinrich Schwabe, discoverer (11-year sunspot cycle)
1881 Kristian Mandrup Elster, Norwegian author (Torn Trondal)
1887 Pyotr Petrovich Sokal'sky, composer
1890 Joseph Merrick, "The Elephant Man" (b. 1862)
1894 Constantin Lipsius, German architect (b. 1832)
1901 Ivar Christian Hallstrom, composer
1902 ... Potgieter, South African Boer general, dies in battle
1903 Gemma Galgani, Catholic saint and mystic (b. 1878)
1906 Francis Pharcellus Church, American editor and publisher (b. 1839)
1906 Georgi Apollonovitch Gapon, Rus-orthodox clergyman/tsarist agent
1906 James Anthony Bailey, American circus impresario (Barnum & Bailey) (b. 1847)
1908 Henry Bird, English Chess player and author (b. 1829)
1916 Richard Harding Davis, American author, journalist (b. 1864)
1918 Arthur Ochse, cricketer (WW I played for S Afr in 1889 aged 19)
1921 Augusta Victoria, Queen of Prussia/wife of Emperor Wilhelm II,
1926 Luther Burbank, American botanist (b. 1849)
1936 Mitya Stillman, composer
1939 SS Van Dine (William Huntingdon Wright), detective writer
1945 Kamiel van Baelen, Flemish resistance fighter (in Dachau)
1947 Louise Peete, American murderess (b. 1880)
1952 Wadi' Sabra, composer
1953 Kid Nichols, American baseball player (b. 1869)
1958 Konstantin Yuon, Russian painter (b. 1875)
1961 Francis de Bourguignon, composer
1962 Ukichiro Nakaya, Japanese physicist (b. 1900)
1967 Donald Sangster, Jamaican Prime Minister (b. 1911)
1969 Ludvig Irgens Jensen, composer
1970 Cathy O'Donnell, American actress (b. 1923)
1970 John O'Hara, American author, journalist (Pal Joey, Rage to Live) (b. 1905)
1973 Ted Decorsia, actor (Police Chief Hegedorn-Steve Canyon)
1974 Curt Conway
1975 Dorothy Patten
1976 Liam Dunn
1977 Jacques Prévert, French poet and screenwriter (b. 1900)
1980 Charlotte Henry
1980 Florence Lake
1981 Marie Ney
1983 Dolores del Río, Mexican actress (Cheyenne Autumn) (b. 1905)
1985 Bunny Ahearne, British ice hockey promoter (b. 1900)
1985 Enver Hoxha, Albanian Communist dictator (b. 1908)
1987 Erskine Caldwell, American author (Tobacco Road) (b. 1903)
1987 Kent Taylor, actor (Boston Blackie, Rough Riders)
1987 Primo Levi, Italian chemist and author (Survival in Auschwitz) (b. 1919)
1988 Jeff Donnell, actor (Hoedown, 9 Girls)
1989 Henk van Galen Last, Dutch journalist
1990 Barbara Ann Miller
1990 Harold Ballard, Canadian ice hockey club owner and executive (b. 1903)
1990 Xenophon Zolotas, Greek economist, Prime Minister of Greece (b. 1904)
1991 Tom Rosqui
1991 Walker Cooper, American baseball player (b. 1915)
1992 Adele Dixon, singer/actress (Uneasy Virtue)
1992 Alejandro Obregón, Colombian painter (b. 1920)
1992 Eve Merriam, American playwright, director, and poet (Inner City Mother Goose) (b. 1916)
1992 James Brown, actor (Rip-Adv of Rin Tin Tin)
1993 Mohammed el-Himi, brigade-general of Egyptian police, murdered
1993 Rachmon Nabiyev, President of Tadzjikistan (1973..92)
1994 Johan Block, Dutch aviation pioneer (Martinair/Transavia)
1996 Daniel Wolf, journalist
1996 Edwin Clarke, historian/neurologist
1996 Jessica Dubroff, American pilot, hoped to be youngest to fly across US, crashed at 7yo (b. 1988)
1996 Louis Osman, artist/goldsmith/craftsman
1996 Marcel Bleustein-Blanchet, advertising magnate
1997 Michael Dorris, writer, commits suicide
2000 Diana Darvey, British actress, singer and dancer (b. 1945)
2001 Harry Secombe, Welsh actor and comedian (b. 1921)
2001 Sandy Bull, American musician (b. 1941)
2003 Cecil Howard Green, British geophysicist and businessman (b. 1900)
2005 André François, French cartoonist (b. 1915)
2005 Lucien Laurent, French footballer (b. 1907)
2006 June Pointer, American singer (Pointer Sisters) (b. 1953)
2006 Proof, American rapper (D12) (b. 1973)
2007 Janet McDonald, American novelist (b. 1954)
2007 Kurt Vonnegut, American author (b. 1922)
2007 Ronald Speirs, American Army officer (CO of Easy Company) (b. 1920)
2007 Roscoe Lee Browne, American actor (b. 1925)
2008 Merlin German, United States Marine (b. 1985)
2009 Corín Tellado, Spanish romance novelist (b. 1927)
2009 Gerda Gilboe, Danish actress (b. 1914)
2011 La Esterella, Flemish singer (b. 1919)
2012 Ahmed Ben Bella, First president of Algeria
2013 Maria Tallchief, American prima ballerina (b. 1925)
2013 Jonathan Winters, American comedian and actor (b. 1925)
2013 Hilary Koprowski, Polish virologist and immunologist (b. 1916)
2014 Jesse Winchester, American musician and songwriter
2014 Bill Henry, American baseball player
2016 Emile Ford, Caribbean-born British singer and engineer (first black male singer to top UK charts)