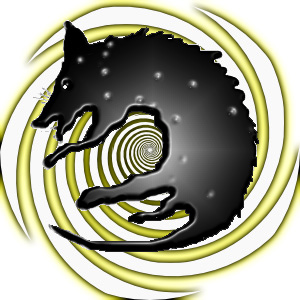 Holidays and Festivals
National Heroes' Day (Uganda)
Autonomy Day (Åland Islands)
La Rioja Day (La Rioja)
Third day of the Vestalia (Roman Empire)
Murcia Day (Murcia)
Day of Remembrance for Sigurd the Volsung (Germanic Neopaganism)
Donald Duck Day
Feast of Saint Columba (Roman Catholic Church)
Feast of Saint Diomedes (Roman Catholic Church)
Feast of Saint Edmund (Roman Catholic Church)
Feast of Saint Ephrem (Roman Catholic Church)
Feast of Saint Liborius (Roman Catholic Church)
Feast of Saint Primus and Felicianus
Feast of Saint Pelagia
Feast of Aidan of Lindisfarne (Lutheranism) Fête de la Barbeau Translation: Cornflower Day (French Republican)
The 21st day of the Month of Prairial in the French Republican Calendar
Toast of The Day
"May we breakfast with Health,
dine with Friendship,
crack a bottle with Mirth,
and sup with the goddess Contentment."
- Anonymous
Drink of The Day
Sex on the Beach (3)
1 Part Vodka
1 Part Midori Melon Liqueur
1 Part Chambord
1 Part Pineapple
1 Part Cranberry Juice
Shaken together with ice in a shaker and are served in a highball glass.
Mix in smaller amounts to be served as a shooter.
- See 5/18 for Sex on the Beach 1, 5/27 for Sex on the Beach 2
Wine of The Day
Grande River Vineyards (2008) Reserve
Style - Cabernet Sauvignon
Grand Valley
$40
Beer of The Day
The Legend of the Liquid Brain Imperial Stout
Brewer - Bull & Bush Brewery Denver, CO
Style - Wood Aged Imperial Stout
Strong
- In Celebration of The Legend of the Liquid Brain Day, June 9th (2010 Denver CO Bull & Bush Brewery)
Joke of The Day
A doctor and a lawyer were talking at a party. Their conversation was constantly interrupted by people describing their ailments and asking the doctor for free medical advice. After an hour of this, the exasperated doctor asked the lawyer, "What do you do to stop people from asking you for legal advice when you're out of the office?"
"I give it to them," replied the lawyer, "and then I send them a bill." The doctor was shocked, but agreed to give it a try. The next day, still feeling slightly guilty, the doctor prepared the bills. When he went to place them in his mailbox, he found a bill from the lawyer.
Quote of The Day
"Never put off until tomorrow what you can avoid altogether."
- Anonymous
Whisky of The Day
21 Year Old Single Malt Scotch Whisky
$130
- In Celebration of Saint Columba Day or Colmcille (Apostle of the Picts) on June 9th.
June Observances
African-American Music Appreciation Month
Antiphospholipid Antibody Syndrome Awareness Month
Aquarium Month
Audio Book Appreciation Month
Beautiful in Your Skin Month
Black Music Month
Cancer From The Sun Month
Cataract Awareness Month
Celibacy Awareness Month
Child Vision Awareness Month
Children's Awareness Month
Corn and Cucumber Month
Country Cooking Month
Dairy Alternatives Month
Dairy Month
Effective Communications Month
Entrepreneurs "Do It Yourself" Marketing Month
Fight the Filthy Fly Month
Fireworks Safety Month
Gay and Lesbian Pride Month
Great Outdoors Month
Home Safety Month
International Childhood Cancer Awareness Month
International Men's Month
International Surf Music Month
Lane Courtesy Month
Lemon and Mango Month
National Accordion Awareness Month
National Adopt a Cat Month
National Aphasia Awareness Month
National Bathroom Reading Month
National Camping Month
National Candy Month
National Caribbean-American Heritage Month
National Family Month
National Fresh Fruit and Vegetables Month
National Fruit and Veggies Month (Also September)
National GLBT (Gay,Lesbian,Bisexual & Transgender) Awareness Month
National GLBT (Gay,Lesbian,Bisexual & Transgender) Book Month
National Ice Tea Month
National Lady Lawyers Month
National Migraine Awareness Month
National Myasthenia Gravis Awareness Month
National R.O.S.E. Month
National Rescue a Cat Month
National Rivers Month
National Safety Month
National Smile Month
National Soul Food Month
National Steakhouse Month
National Student Safety Month
National Tire Safety Month
National Week of The Ocean Festival Sea-son Thursday before the Second Saturday in March through Second Saturday in June
Okra & Pluot and Aprium Month
Perennial Gardening Month
Pharmacists Declare War on Alcoholism Month
Potty Training Awareness Month
Professional Wellness Month
Rebuild Your Life Month
Skyscraper Month
Sports America Kids Month
Student Safety Month
Turkey Lovers' Month
Vision Research Month
Women's Golf Month
World Infertility Month
World Naked Bike Ride Month (Northern Hemisphere)
Observances this Week
National Automotive Service Professionals Week, Second Week in June
Families in Business Week, Second Week in June
Email Week, Second Week of June
International Clothesline Week, First Saturday through Second Saturday
Jim Thorpe Native American Games, Second Sunday through Third Sunday in June
National Men's Health Week, 7 Days Ending with Father's Day
National Automotive Service Professionals Week, Full Week of June 12th
National Flag Week, Week of June 14th * CLICK HERE
Historical Events on June 9th
Born on June 9th
Died on June 9th
62 Claudia Octavia, wife of Nero (b. 40)
68 Claudius Nero, Roman emperor (54-68), commits suicide (b. 37)
373 Ephrem the Syrian, Christian hymnodist (b. 306)
597 St. Columba, Christian missionary (b. 521)
630 King Shahrbaraz of Persia
1171 Jacob Ben Meir (Rabbenu Tam), French Tosofist
1361 Philippe de Vitry, French composer and poet (b. 1291)
1382 Philip of Lead, lawyer of Utrecht
1563 William Paget, 1st Baron Paget, English statesman (b. 1506)
1572 Jeanne d'Albret, Queen of Navarre (b. 1528)
1583 Thomas Radclyffe, 3rd Earl of Sussex, Lord Lieutenant of Ireland
1597 Jose de Anchieta, Spanish jesuit/missionary
1656 Thomas Tomkins, Welsh composer (b. 1572)
1681 William Lilly, English astrologer
1716 Banda Bahadur, Sikh military commander (executed) (b. 1670)
1717 Jeanne Marie Bouvier de la Motte Guyon, French mystic (b. 1648)
1717 Louis Le Quointe, composer
1799 Chevalier de Saint-Georges "Black Mozart", African-French Swordsman, Soldier of Fortune, and Composer (b. 1745)
1820 Wilhelmina FS, princess of Prussia/Orange
1825 M Pauline Bonaparte, Corsican duchess of Parma/Guastalla
1832 Manuel Garcia, composer
1834 William Carey, English minister and missionary, one of the founders of the Baptist Missionary Society (b. 1761)
1839 Gerrit J Pijman, Dutch minister of War (1798-1800)
1847 Pierre-Simon Ballanche, French philosopher/poet (Orphée)
1863 Benjamin Franklin "Grimes" Davis, Union major, dies in battle
1868 James Brooke, Rajah of Sarawak (1841-68)
1870 Charles Dickens, English writer (David Copperfield) (b. 1812)
1870 Erik Drake, composer
1875 Gérard Paul Deshayes, French geologist (b. 1795)
1892 Friedrich Wilhelm Langhans, composer
1892 Taiso Yoshitoshi, Woodblock print artist (b. 1839)
1892 William Grant Stairs, Canadian explorer (b. 1863)
1897 Alvin Graham Clark, dies 3 weeks after 1st use of Yerkes 40"
1901 Walter Besant, novelist/philanthropist
1907 Manuel Estrada Vabrera, president Guatemala, murdered
1908 Jose FdT Coelho, Portuguese writer (Os meus amores)
1911 Carry Amelia Moore Nation, American temperance leader
1912 Ion Luca Caragiale, Romanian writer (b. 1852)
1922 Albert Baertsoen, Flemish painter/etcher
1923 Princess Helena of the United Kingdom, daughter of Queen Victoria (b. 1846)
1929 Lewis Bennison
1931 Henrique Oswald, composer
1932 Natalia Janotha, composer
1939 Owen Moore, actor (She Done Him Wrong), commits suicide
1944 99 inhabitants of Tulle, hanged by SS
1946 Ananda Mahidol, Rama VIII, king of Thailand (b. 1925)
1946 Rama VIII, king of Siam (1935-46)
1947 Wladyslaw Raczkiewicz, president of Poland (1939-40)
1952 Adolf Busch, German composer (b. 1891)
1953 Ugo Betti, dramatist
1957 Robert Oboussier, composer
1958 Robert Donat, English actor (Citadel, Goodbye Mr Chips, 39 Steps) (b. 1905)
1959 Adolf Otto Reinhold Windaus, German chemist, Nobel laureate (b. 1876)
1960 René Maran, Martiniques writer (Batouala, Prix Goncourt)
1961 Camille Guérin, French scientist (b. 1872)
1962 Henry Kendall, actor (Shadow, Romance & Riches)
1964 Max Aitken, 1st Baron Beaverbrook, Canadian-born tycoon and politician, newspaper owner (Leatherhead) (b. 1879)
1964 W Maxwell Aitken, Lord Beaverbrook, Engl Min of Info
1967 Stefan Boleslaw Poradowski, composer
1968 Bernard Cronin, Australian author and journalist (b. 1884)
1971 Harold Lloyd Jr, actor (Frankenstein's Daughter)
1973 Erich von Manstein, German military commander (b. 1887)
1974 Miguel Ángel Asturias, Guatemalan writer, Nobel laureate (b. 1899)
1974 Phillip Tead, actor (Lightnin', Fighting Blade)
1975 David Frederick Barlow, composer
1976 James A Farley, US Postmaster General (1932-38)
1976 Paul T B Rodenko, Dutch poet/writer (Never Marry a Witch)
1976 Sybil Thorndike, actress (Melba, Major Barbara)
1977 Bill Merritt, cricketer (6 Tests of leg-spin for NZ, 12 wkts)
1977 Hans Andreus (Johan W van de Zant), Dutch poet
1979 Cyclone Taylor, Canadian ice hockey player (b. 1884)
1980 Leonard Huizinga, journalist/writer (Olivier & Adrian)
1981 Allen Ludden, American game show host (Password) (b. 1917)
1981 Russell Hayden, actor (Hidden Gold, Apache Chief, Justice)
1982 Guillaume Jorissen, Flemish politician
1982 Hank Ladd, TV host (Arrow Show, Waiting for the Break)
1987 Grandon Rhodes, actor (Gentleman From Nowhere)
1987 Madge Kennedy, actress (Marrying Kind, 3 Bad Sisters)
1989 George Wells Beadle, American geneticist, Nobel laureate (b. 1903)
1989 Piet(er J) Lieftinck, Dutch minister of Finance (1945-52)
1989 Rashid Behbudov, Azerbaijani singer and actor (b. 1915)
1989 W Schnurre, writer
1991 Bob Irwin, Comedian
1991 Charles Loloma, painter/sculptor
1991 Claudio Arrau, Chilean-born pianist and composer (b. 1903)
1991 Max van Praag, Dutch singer
1992 Cathy Bennett, jury selection expert
1992 Clarence Miller, blues/jazz vocalist
1993 Alexis Smith, Canadian actress (Follies) (b. 1921)
1993 Arthur Alexander, singer/songwriter (You Better Move On)
1993 Ian Mikardo, British politician
1993 Thomas Ammann, Swiss art dealer and collector (b. 1950)
1994 Angela Lakeberg, siamese twin, dies at 11 months
1994 Dhirendra Bhramachari (Flying Swami), hindu leader
1994 Jan Tinbergen, Dutch economist (Plan of Labor) (Nobel laureate 1969) (b. 1903)
1994 Lloyd Lindroth, the Liberace of the Harp
1995 Charles Rowe, cricket (scored 0 in only Test for NZ v Aust 1946)
1995 Frank Chacksfield, conductor/arranger
1995 Walter Landor, designer
1996 Edward Morris Bernstein, economist
1996 Robert Kidd, marine geoscientist
1996 Walter Pardon, carpenter/traditional singer
1997 Reid Shelton, actor (Daddy Warbucks-Annie)
1997 Stanley Knowles, Canadian politician (b. 1908)
2000 Jacob Lawrence, American painter (b. 1917)
2004 Brian Williamson, Jamaican Gay Activist (b. 1945)
2004 Rosey Brown, American football player (b. 1932)
2006 Drafi Deutscher, German Schlager singer (b. 1946)
2007 Frankie Abernathy, American reality TV personality (The Real World: San Diego) (b. 1981)
2008 Algis Budrys, American writer (b. 1931)
2008 Suleiman Mousa, Jordanian historian (b. 1919)
2009 Dick May, Former NASCAR racecar driver
2011 M. F. Husain, Indian artist, painter (b. 1915)
2013 Iain Banks, British novelist (b. 1954)
2014 Rik Mayall, English actor and comedian
2014 Bob Welch, American MLB pitcher
2015 James Last, German-born composer and big band leader