Carnival celebration, also known as Shrovetide, starts on January 6, the Twelfth Night (feast of Epiphany), grows until midnight on Fat Tuesday, the day before Ash Wednesday which can be any Tuesday between February 3 and March 9.
Carnival Week is the Week leading up to Ash Wednesday culminating in the festivities on the day before Ash Wednesday (Fat Tuesday), Many begin the real celebrating on the Sunday before Ash Wednesday.
Shrove Monday, also known as Carnival Monday, Collop Monday, Fat Monday, Hall Monday, Merry Monday, or Rose Monday, is the Monday before Ash Wednesday every year. It the second to last day of Carnival or Shrovetide celebrations of the week before Lent, it precedes Shrove Tuesday (Fat Tuesday).
Fat Tuesday, also commonly known as Mardi Gras or Pancake Tuesday, is the last and most celebrated day of Carnival. It is the Day before Ash Wednesday and 47 days before Easter Sunday. It will be obeserved on...
The final day of Carnival, celebrated by Catholics worldwide, is usually known as Fat Tuesday, Shrove Tuesday, or Mardi Gras but is also known as...
Pancake Day or Shrove Tuesday in England
Sprengidagur or Bursting Day in Iceland
Užgavėnės in Lithuania
Fettisdagen in Sweden
Laskiainen in Finland
Máirt Inide in Ireland
Vastlapäev in Estonia
Fastnachts Day in Germany
International Pancake Day (International)
Fastelavn in Denmark and Norway
Terça-feira Gorda in Madiera, Portugal
Sledziowka, Ostatki, or Herring Day in Poland
Malasada Day in Hawaii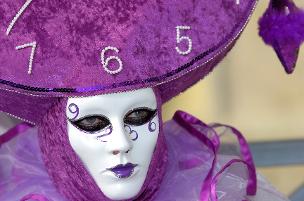 Mardi Gras is actually historically a Catholic celebration. Mardi Gras is French for 'Fat Tuesday' which has traditionally been a day for eating rich fatty foods before the Lent season begins, a time where many Catholics give up such foods.
The first parade to have floats was at Mardi Gras in New Orleans, Louisiana in 1868. The Mardi Gras colors of purple, green and gold were selected by Grand Duke Alexis Alexandrovitch Romanoff of Russia during a visit to New Orleans in 1872. Purple stands for justice, gold stands for power and green stands for faith. The earliest reference to Mardi Gras "Carnival" appears in a 1781 report to the Spanish colonial governing body. That year, the Perseverance Benevolent & Mutual Aid Association is the first of hundreds of clubs and carnival organizations formed in New Orleans.
Mardi Gras (New Orleans) Timeline
In 1699 A French-Canadian explorer, Jean Baptiste Le Moyne Sieur de Bienville, claimed a plot of ground 60 miles directly south of New Orleans and called it "Pointe due Mardi Gras." He also established "Fort Louis de la Louisiane" (which is now Mobile) in 1702.
In 1703, the tiny settlement of Fort Louis de la Mobile celebrated the very first Mardi Gras.
In 1704, Mobile established a secret society, the Masque de la Mobile.
The Masque de la Mobile lasted until 1709.
In 1710, the "Boeuf Graf Society" was formed and paraded from 1711 through 1861. The procession led by a huge bull's head pushed alone on wheels by 16 men. This always occurred on Fat Tuesday.
In 1856, the "Mystick Krewe of Comus" was organized to observe the Mardi Gras in a less crude fashion.
In 1871, the Mardi Gras's second "Krewe" was formed, the Twelfth Night Reveler's, this is the first account of Mardi Gras "throws."
In 1872, a group of businessmen invented a King of Carnival (Rex) to parade in the first daytime parade. They introduced the Mardi Gras colors of purple, green and gold, the Mardi Gras song, and the Mardi Gras flag.
In 1873, the first floats were constructed entirely in New Orleans instead of France.
In 1875, Governor Warmoth of Louisiana signs the "Mardi Gras Act" making it a legal holiday in Louisiana, which it still is.
In 1918 and 1919 Mardi Gras was canceled when the United States was fighting in the First World War.
In the 1920's and 1930's the celebration struggled through Prohibition and The Great Depression.
In the 1940' Mardi Gras prospered, although it was canceled during the war years.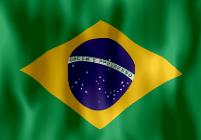 Carnival is Brazil's and maybe the world's biggest, most popular and festive holiday. Every spring, on the Saturday before Ash Wednesday, the streets of Brazil's largest city, Rio de Janeiro, erupt with wild
Carnival Festivals and Observations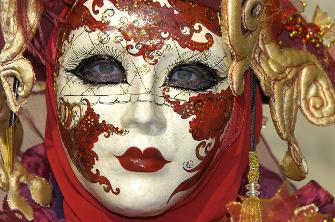 Rio Carnival (Brazil)
Mardi Gras (New Orleans, LA, USA)
São Paulo Carnival (Brazil)
Septuagesima, Starts the Sunday before Ash Wednesday
Venice Carnival (Italy) 'Semel in anno licet insanire'
Carnival of Viareggio (Italy)
Carnival of Ivrea, mostly known for its Battle of the Oranges (Italy)
Carnaval de Nice
Patras Carnival (Greece)
Raasa Kerala (India)
Carnivaal Goa (India)
Karneval Rijeka (Croatia)
Busójárás (Hungary)
Masopust Festival (Czech Republic)
Cologne Carnival (Cologne, Germany) Begins the Thursday before Ash Wednesday
Santa Cruz de Tenerife Carnival, Canary Islands Begins the Sunday before Ash Wednesday
Mainz Carnival, Germany
Düsseldorf Carnival, Germany
Maltese Carnival, Malta
'Vastenavond' or 'Vastelaovend', Netherlands
Ostatki ("lasts"), Poland
Carnival of Portugal
Carnival of Ptuj, Slovenia
Carnival of Sitges (Spain)
Carnival of Cádiz
Carnival of Gran Canaria
North-West, Carnival (Argentina)
La Diablada carnival (Oruro, Bolivia)
Antiguan Carnival (Antigua)
Dimanche Gras, J'ouvert, and Mas (T&Tobago)
Barranquilla Carnival (Argentina)
Ecuadorian Carnival (Ecuador)
Carnival of French Guiana (French Guiana)
Mazatlán Carnival (Mazatlan, Mexico) Begins the Sunday before Ash Wednesday
Los Carnavales (Panama)
Carnival in Montevideo, longest carnival season -80 days (Mexico)
Carnival in Venezuela (2 days of festivals, 40 days before Easter)
Fastelavn is the Carnival in Denmark
Fastnachts Festival or Feast of Fools in Germany begins Major clebration the Monday before Ash Wednesday
Fastnachts Day, Pennsylvania (Dutch) holds major street parades
Carnival of Madeira, Madiera Portugal
Paczki Day (Poland) The Day before Ash Wednesday , In the United States this day is common among Polish Communitites and can be any of the days leading up to Fat Tuesday
Binche Carnival (Binche, Belgium) Begins the Sunday before Ash Wednesday Máirt Inide (Ireland) The Day before Ash Wednesday
Ostara Fest, Fort Worth, TX